Broken pinky update. I can use the hand for short stints as long as I don't bang the pinky into anything. The metal splint is removeable so I can work on bending it now instead of waiting 4 weeks. Dr. said I can't hurt it unless I bang it with something so a quick rehab is what I want.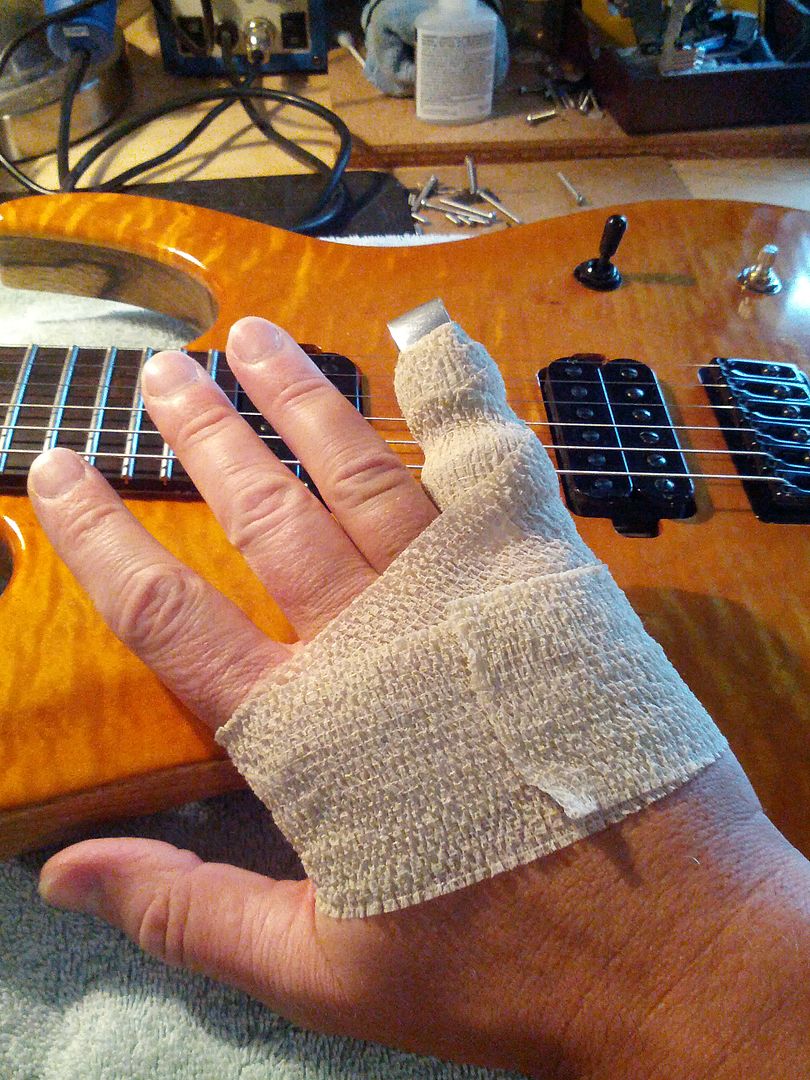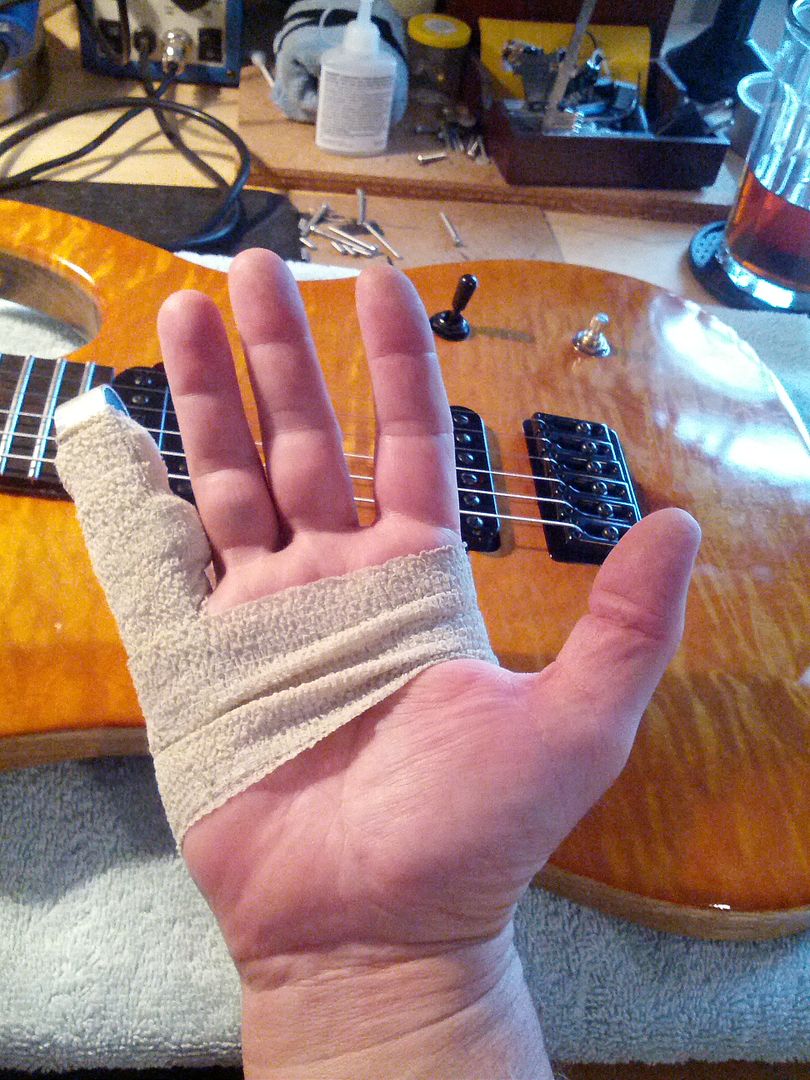 Still have a lot of fine tuning to do and the frets need dressing.
Blacked out Diablos and ABM bridge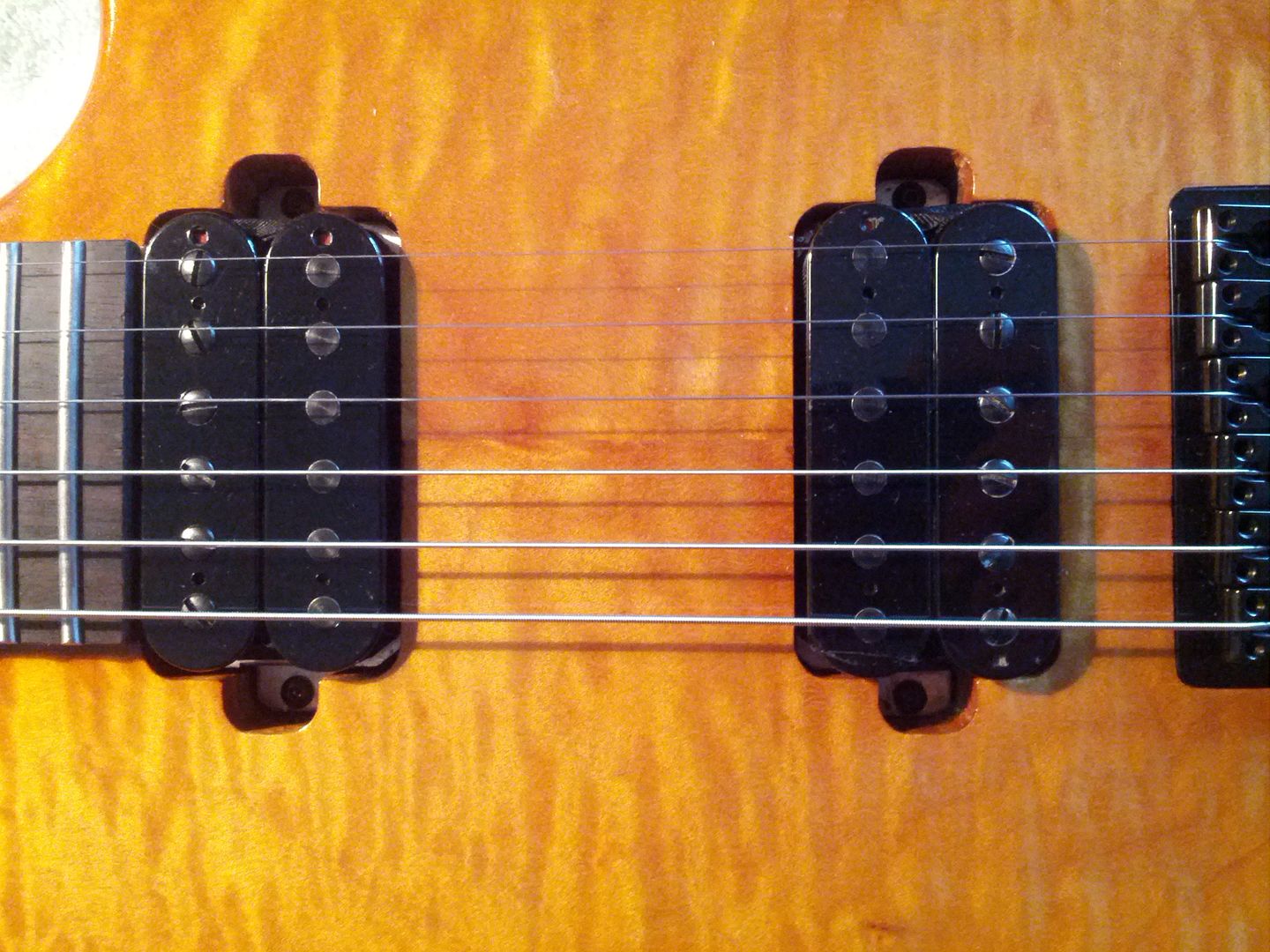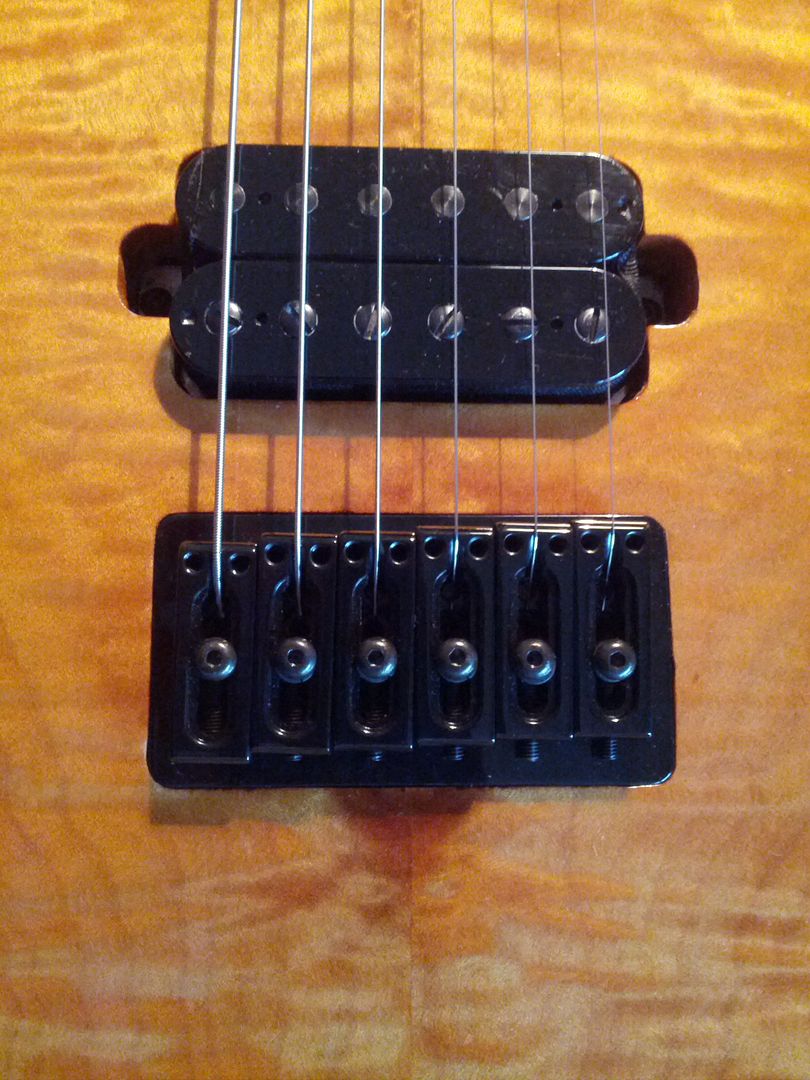 Closeup of the recessed bridge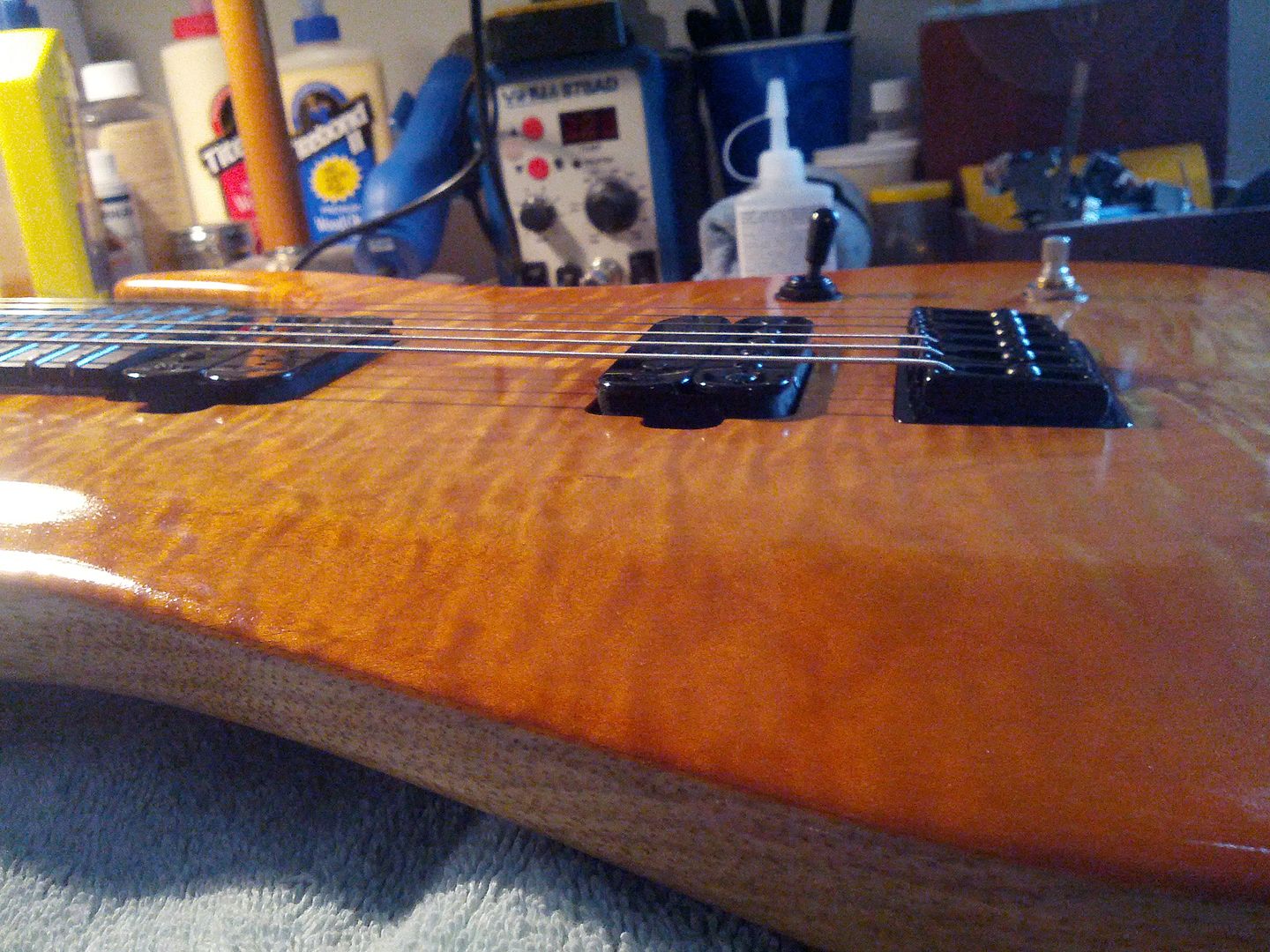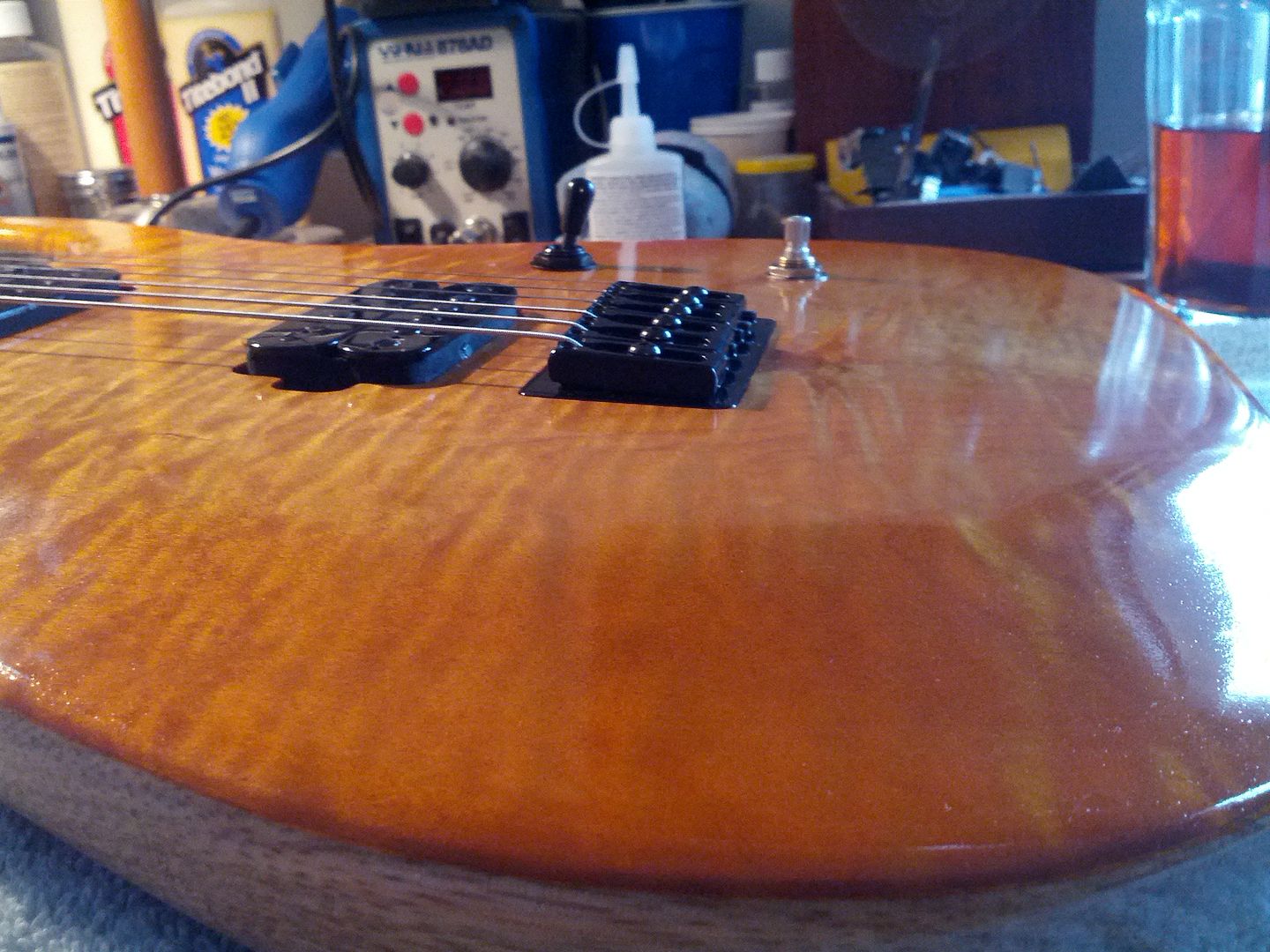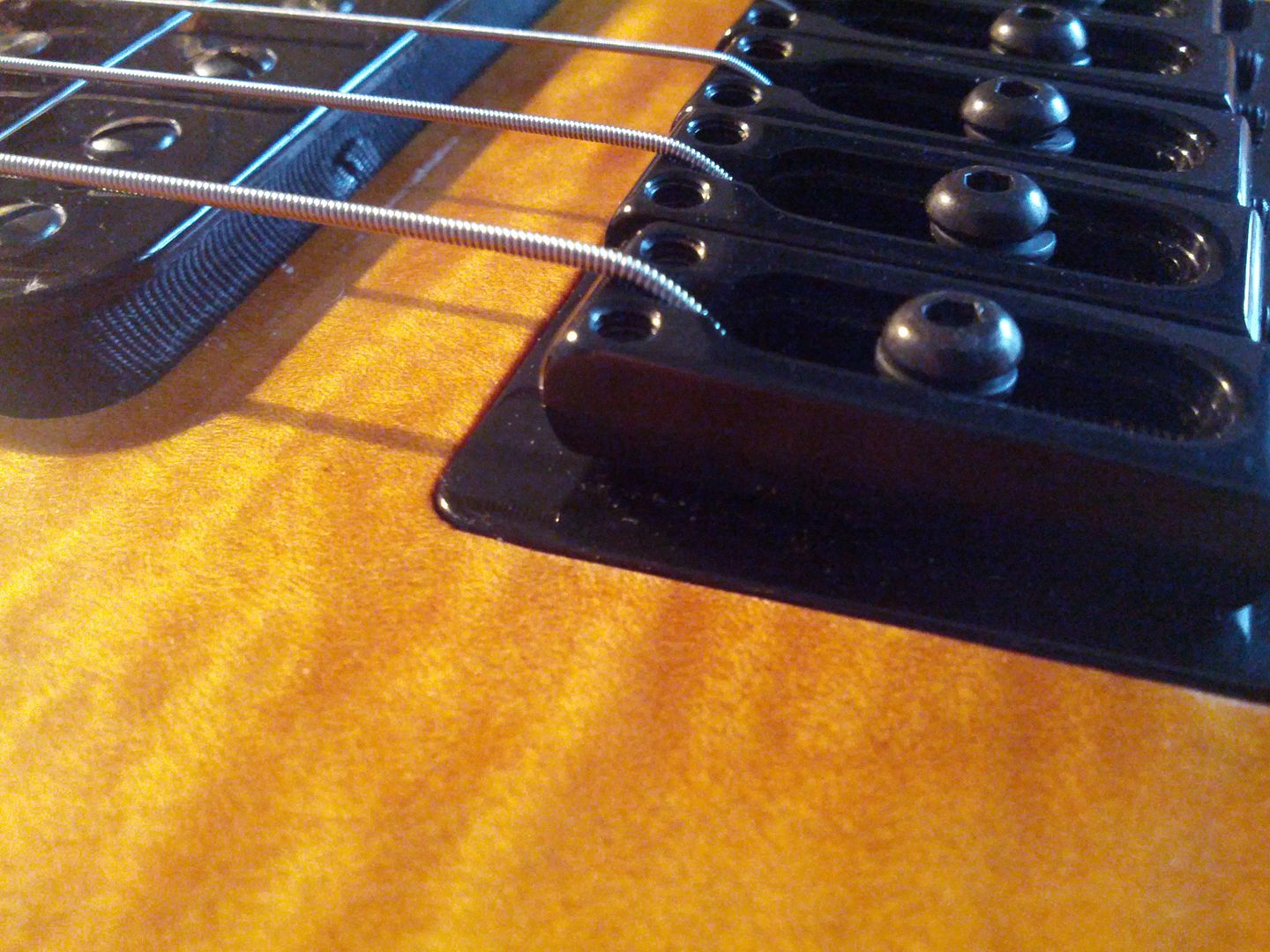 Wiring was painful to do but I managed.
Latest updates. Pickups installed wiring done.