Gluing a wing on the headstock to accommodate the new re-worked 7 string headstock.
Roughing in the headstock.
Cleaned up the heal and marked the body for the neck pocket. Then template mounted with double sided tape.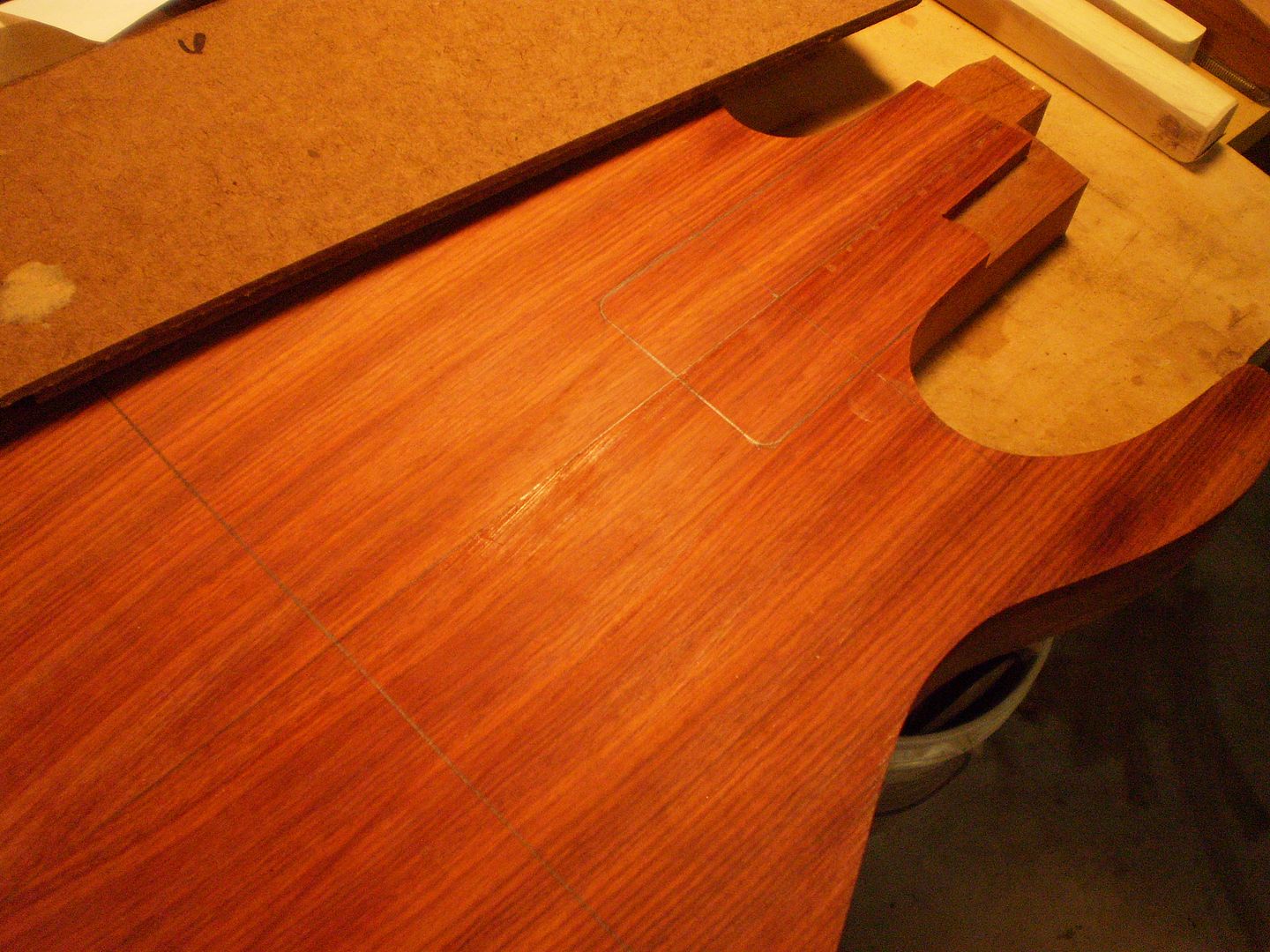 Neck pocket routed.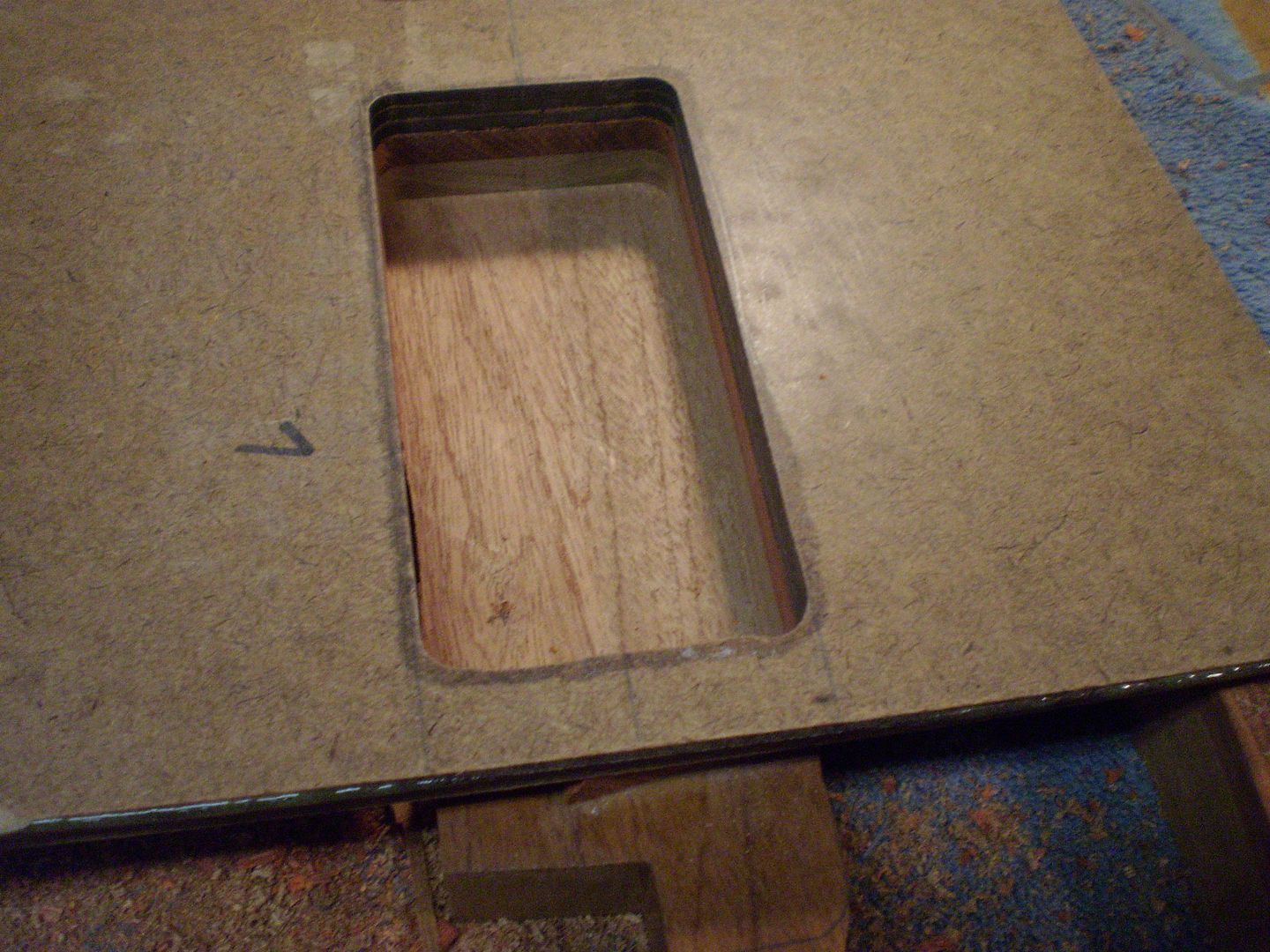 The neck pocket is cut at the end of the route. Leaving the heal longer on this build because I plan on blending the heal and neck like a neck-through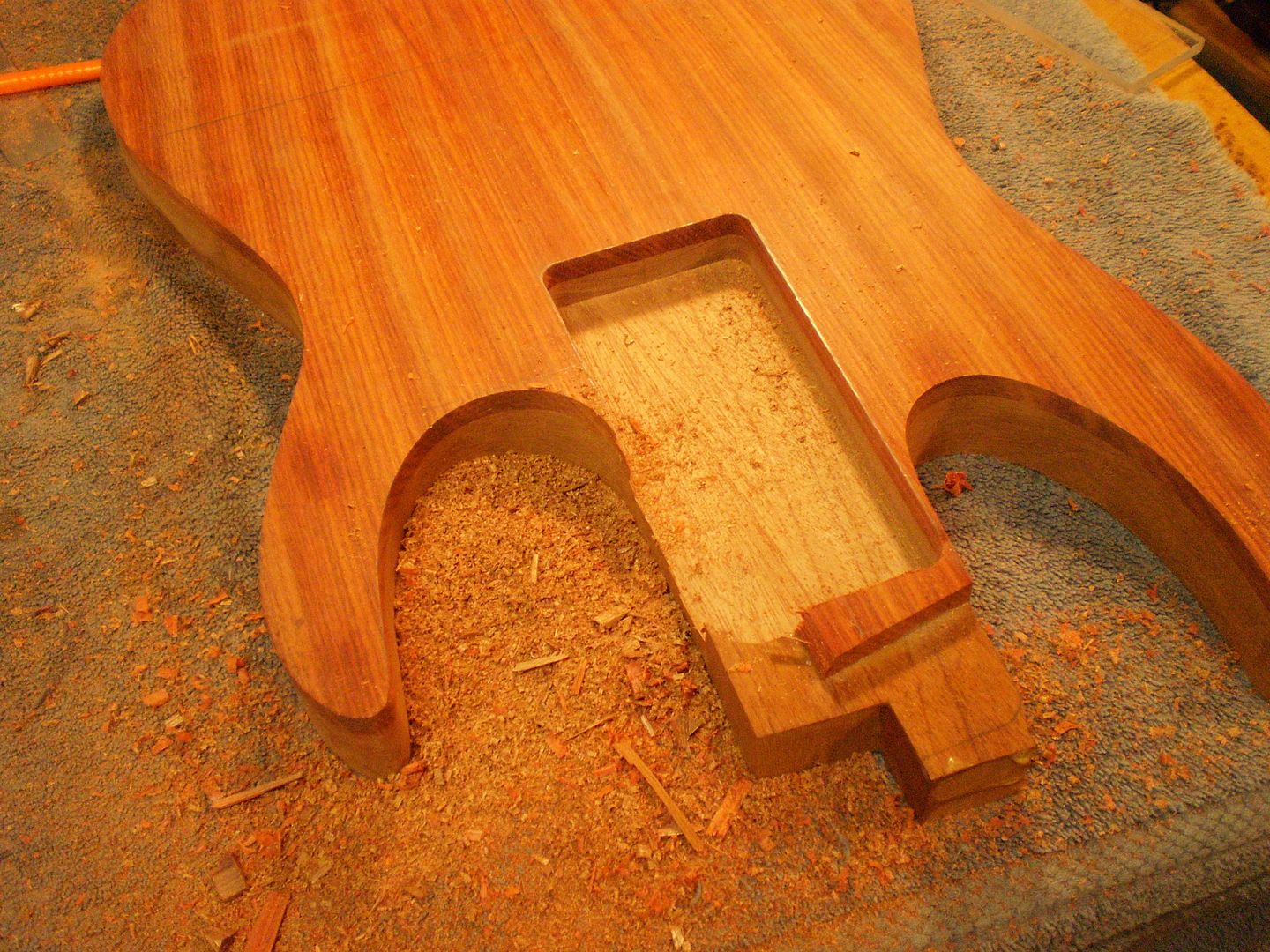 Once I trued the neck up it fit the route very nice. Had to push pretty hard to get it all together.
And the fit test passes. The reverse headstock gives the guitar an interesting look. Still needs a headplate.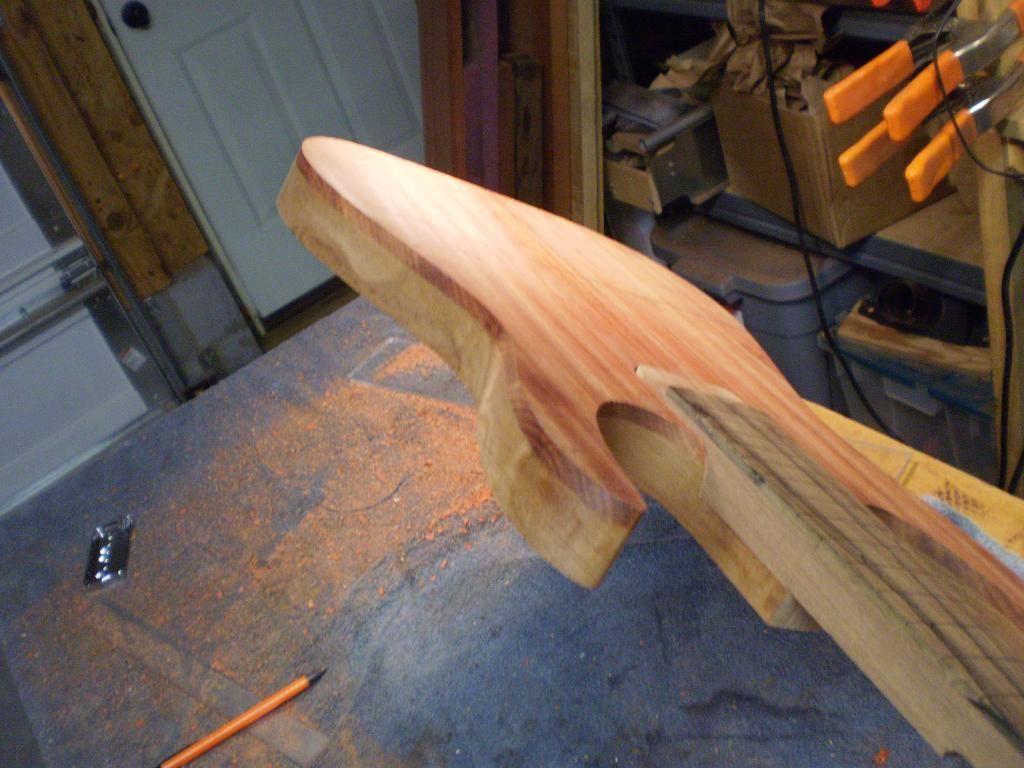 The new 7 string pickup template. No margin for error on this one as the template fits the pickups very tight. I think I will call it a day and watch football.