After 400 grit it is time for oil.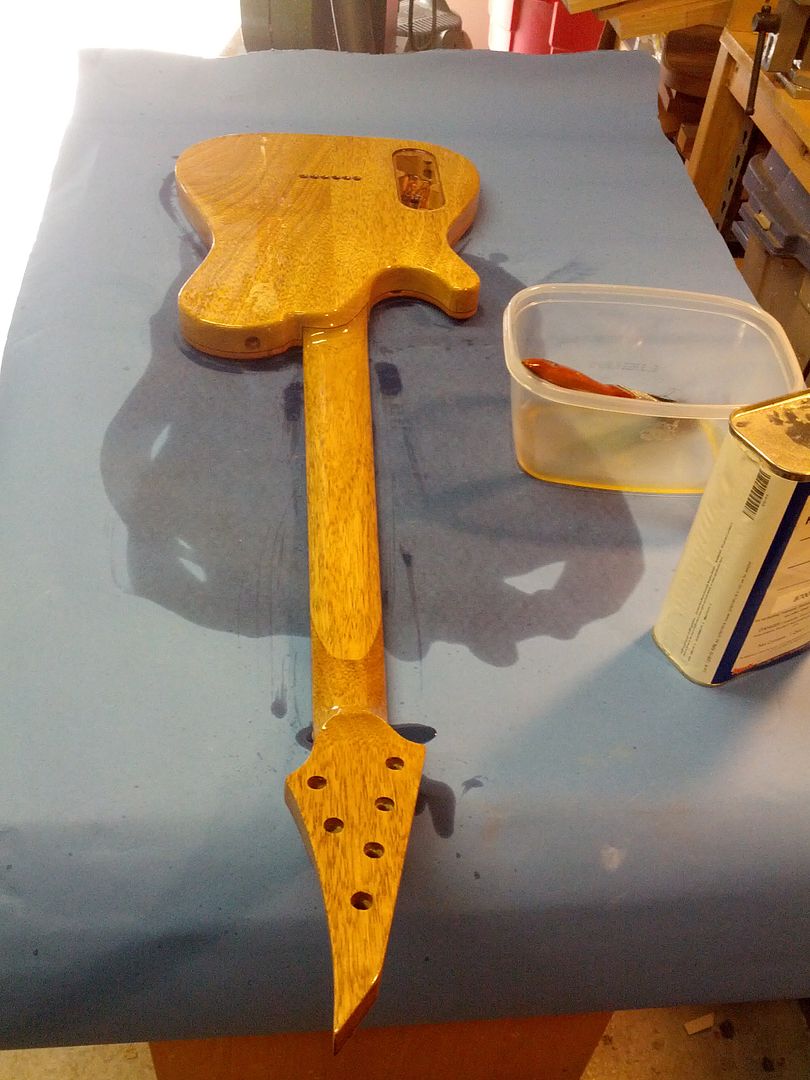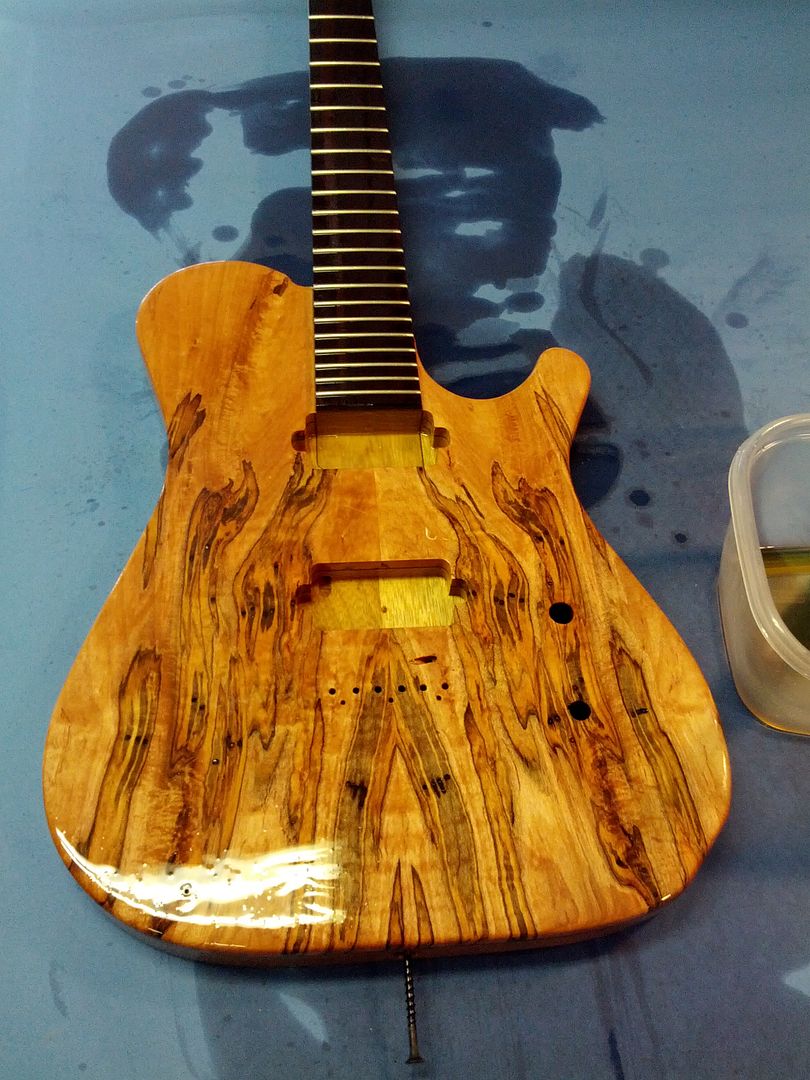 More oil..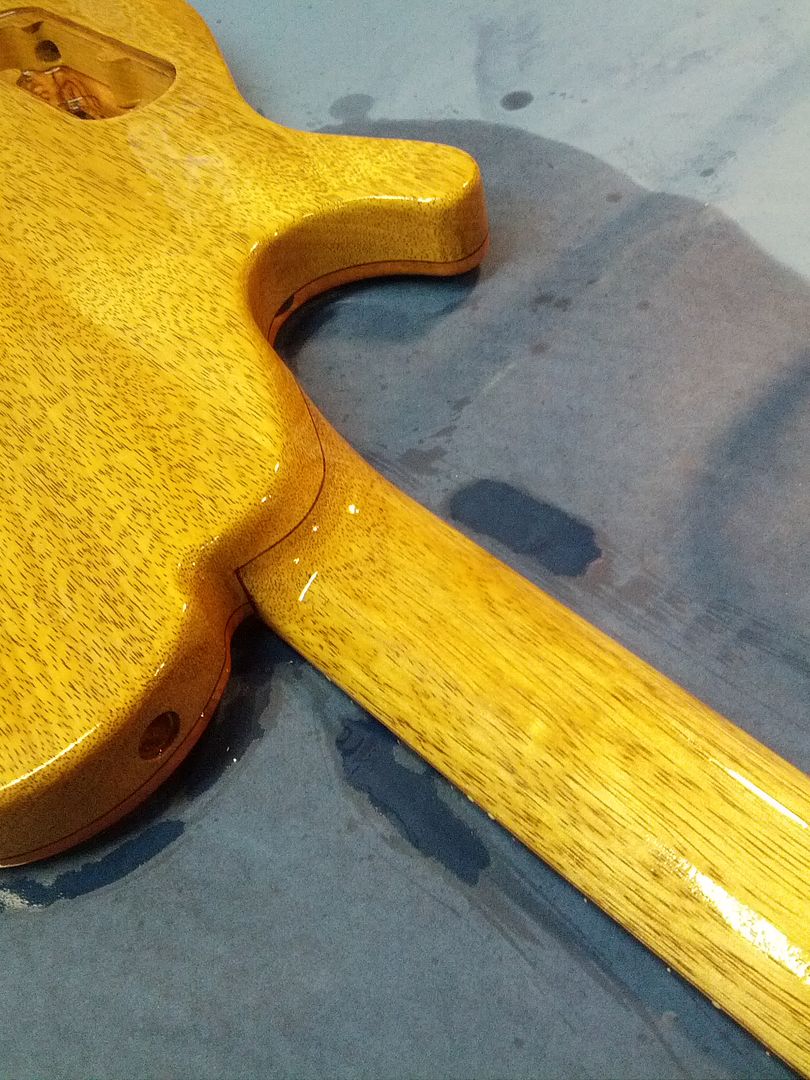 Starting on the pickup covers. First thing to do is make an MDF core that fits in the cover tight. Then we drill the holes to match.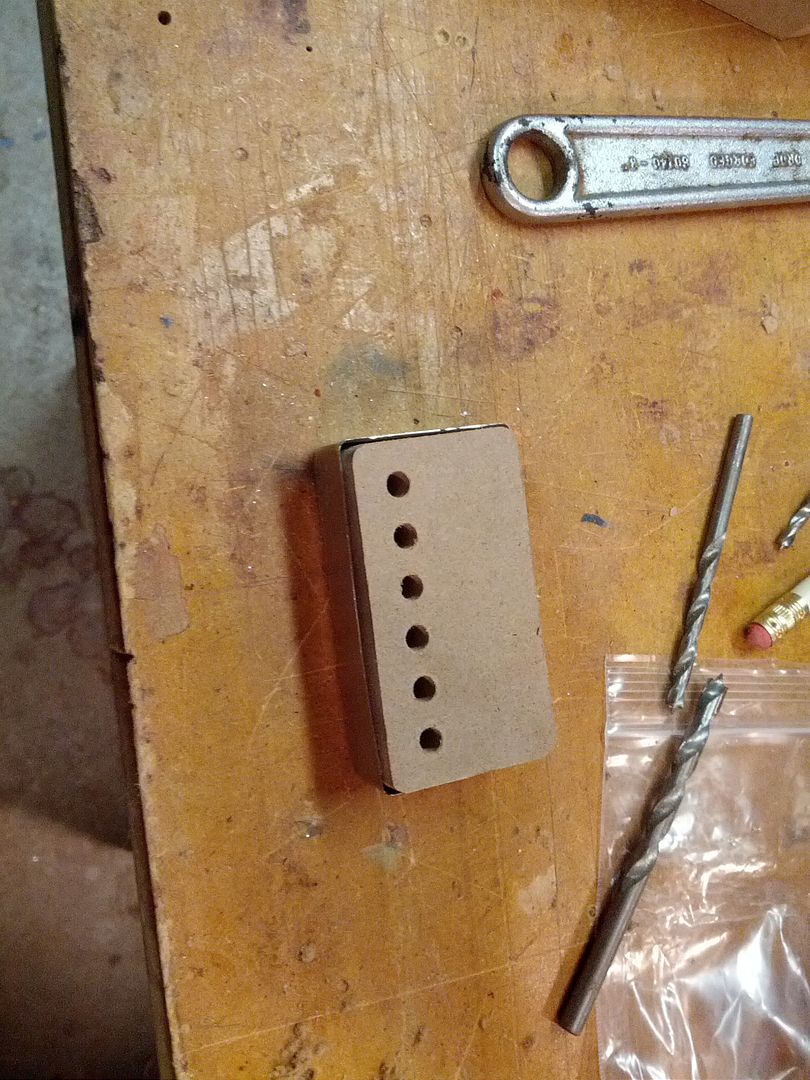 After making the slug we flip it over and use it as a guide to drill the other side of the cover.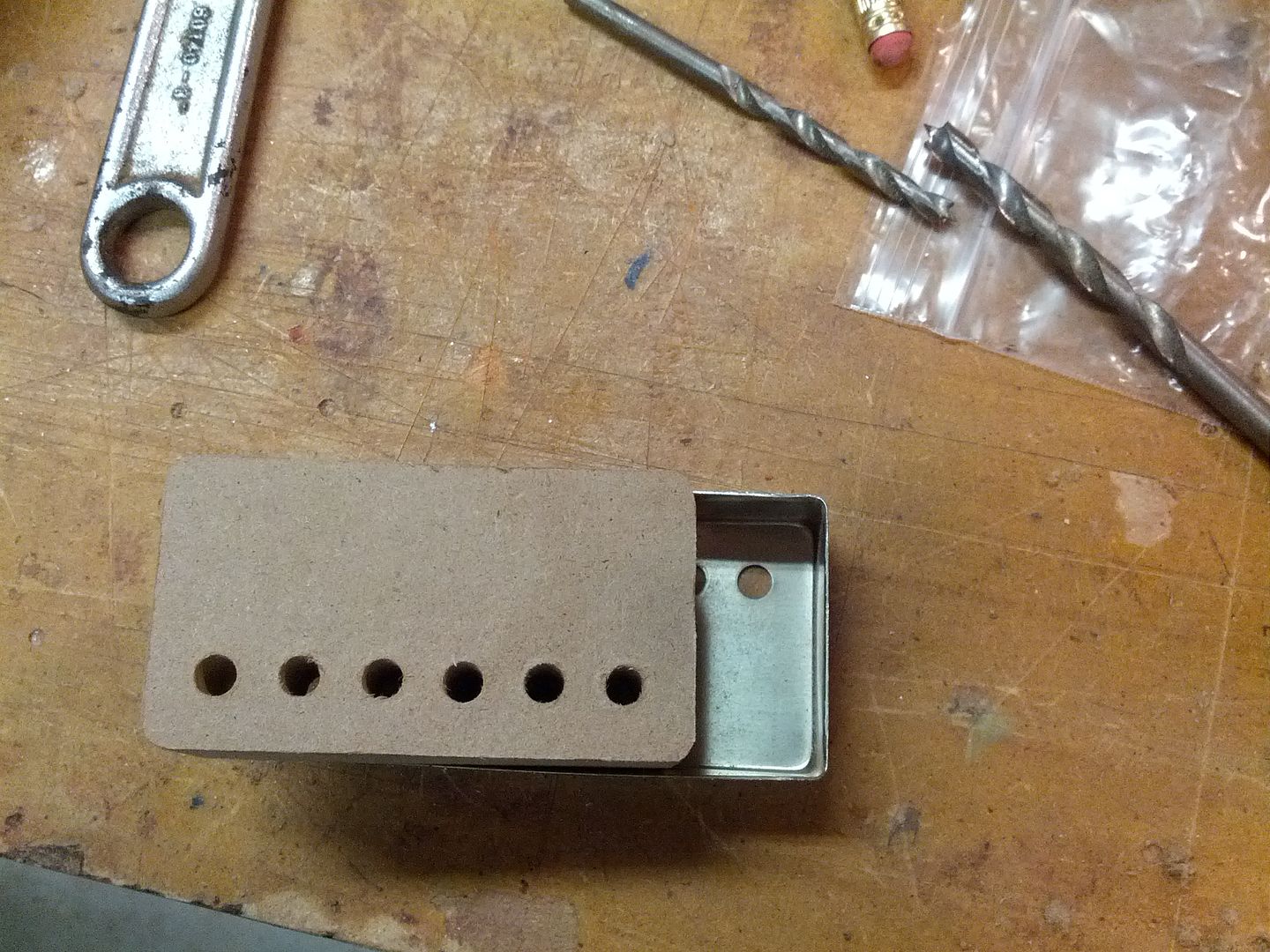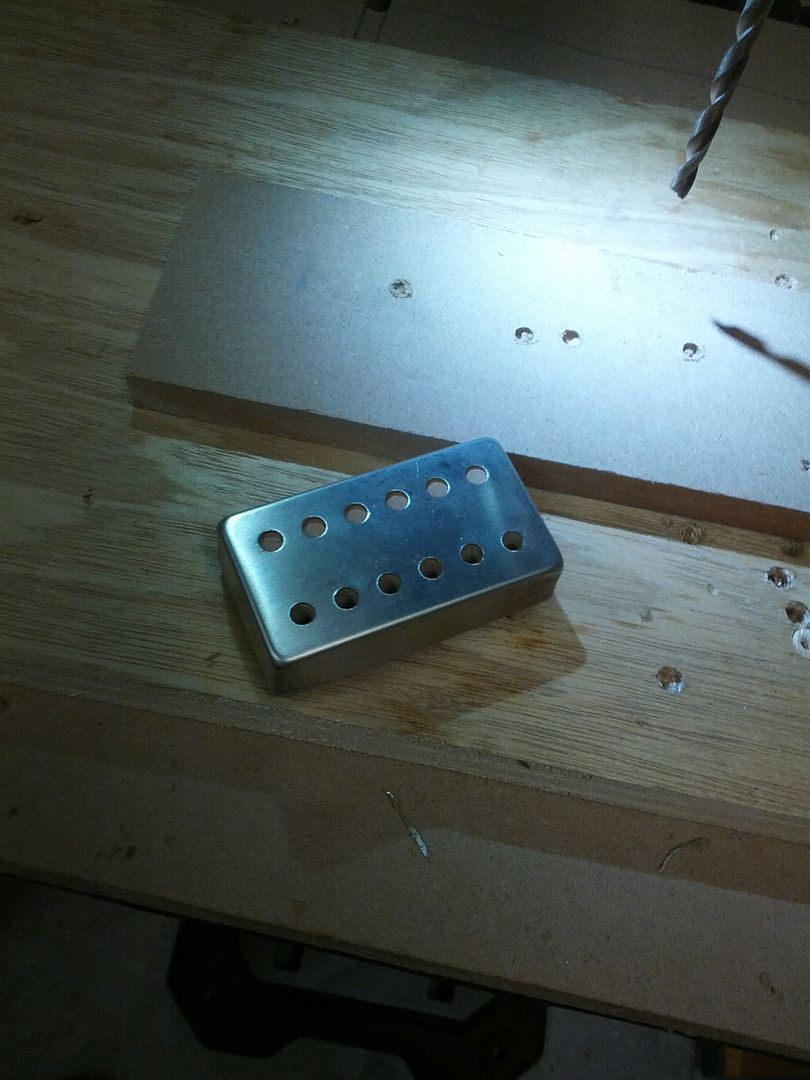 50mm and 53mm done.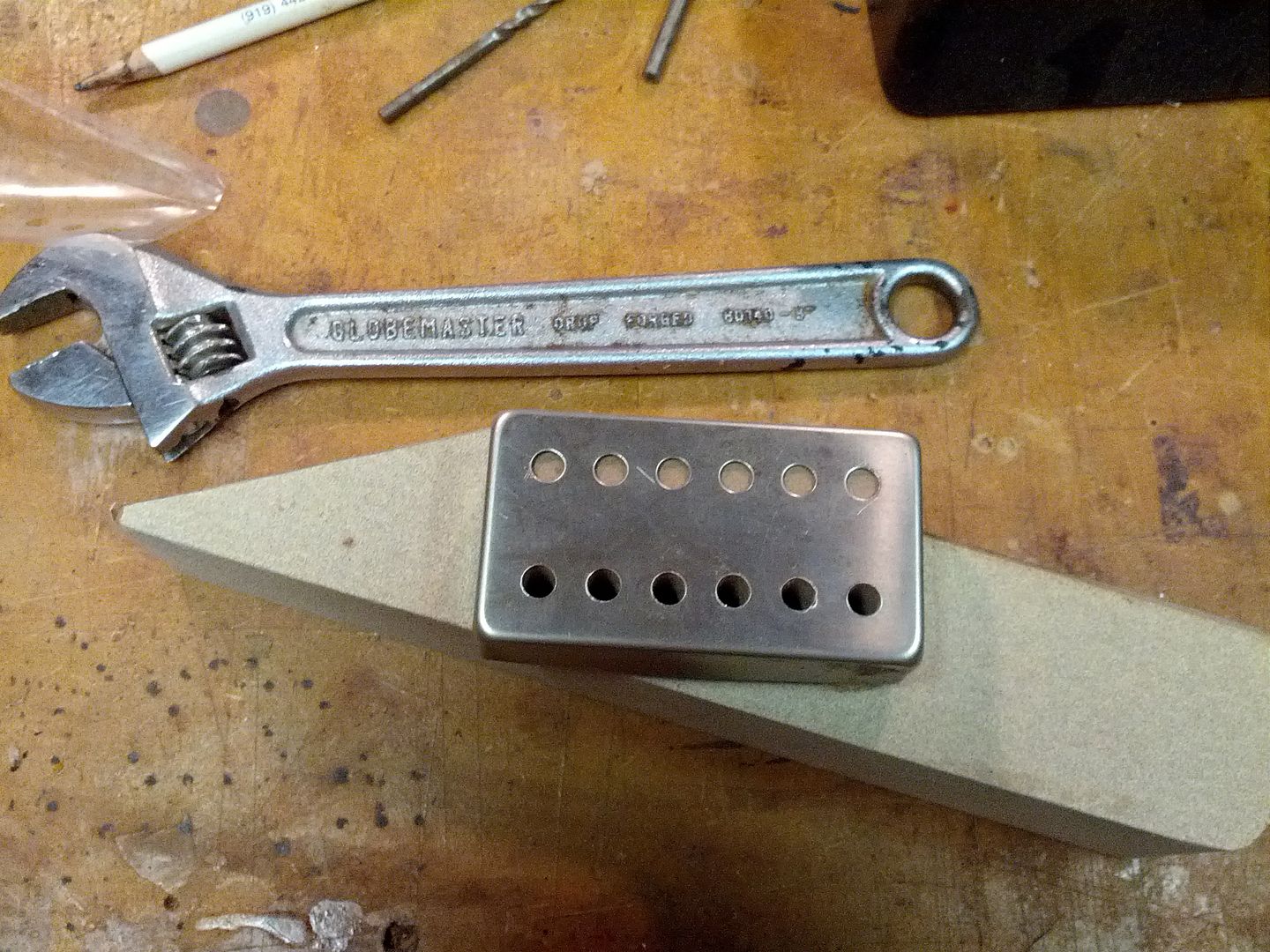 Time to age the covers. After some 120 grit scratches and fiebing oil dye it is time for vinegar. Place the covers in a tub filled with hot vinegar and wait.