After a war with the burl maple here is where it stands. The new buffing system is great. Nitro still shrinks but at least it is shiny while it is shrinking.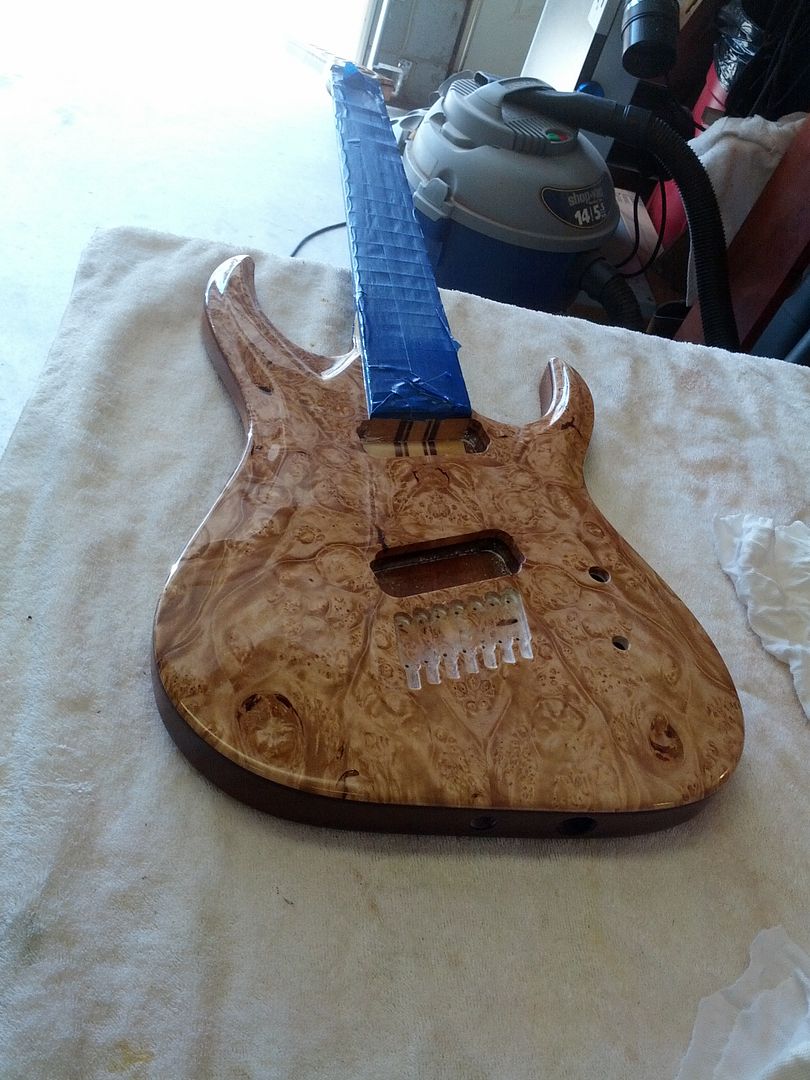 What is he up to now? I have 3 projects to close out the year and this thread. Headless G5, S6 Bass #2, and a Red Witch S9.
Started on the neck for the S6 Bass (6 string Multisclae for those who forgot) and I am trying to be quiet on Sunday morning so out come the vintage No 14 Millers Falls. You know it is setup right when the ribbons are the length of the piece.
After a few passes through the new SuperMax the bass neck blank is ready for scarf work. The fretboard is going to come from the huge piece of bubinga.
Headles G5 will be Limba and Ebony. I am not sure what top it will get yet might just be bookmatched black limba. I glued scrap tabs on the body for convienence and it allowed me to use only what I needed of my Limba for the body.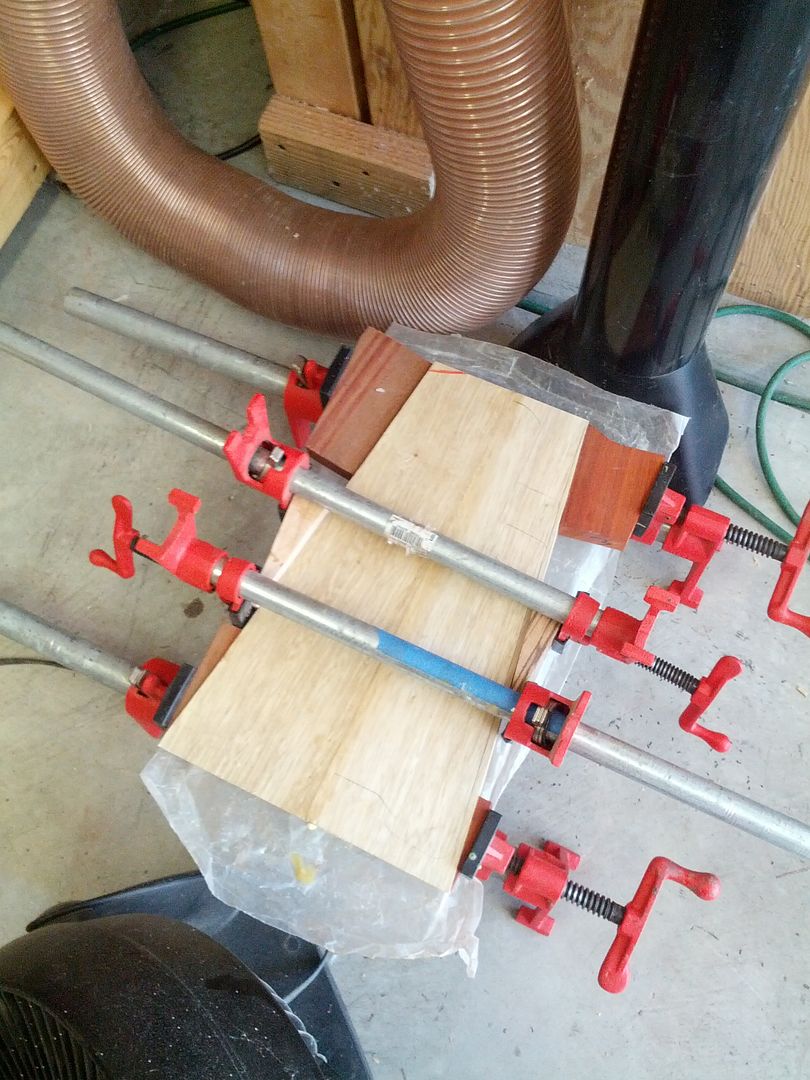 The new Red Witch wood pile. Ironically the customer already owns the first Red Witch.