Well 2014 is here and it is time to get some things rolling for the new year. The shop will be too cold for the next few months to do any consistent work but I will try to get things prepped as best I can for the upcoming build season.
Picked up some interesting boards the other day at the wood store. The Bocote should make a nice fretboard or two and I am not sure what to do with the burl Bloodwood yet. It will need to be stabilized somehow because there is a lot of checking in it.
Some 8/4 Khaya (African Mohogany) that I picked up for some upcoming work. I landed a pile of veneer tops so I needed some thicker body blanks to take advantage of them. Basically I can't manage to rip a 2" strip off one edge because the board is so heavy and I don't have any rollers (note to self buy roller stands). So I cut what I can and then free it up so I can cut the body billet on the radial arm saw.
I end up with 3 25" neck blanks and 4 body billets from a 6' piece. I then split the 3 25" pieces to preserve the quartersawn grain. I follow that up by ripping the billets into something closer to what I need and get some veneers in the process. No waste.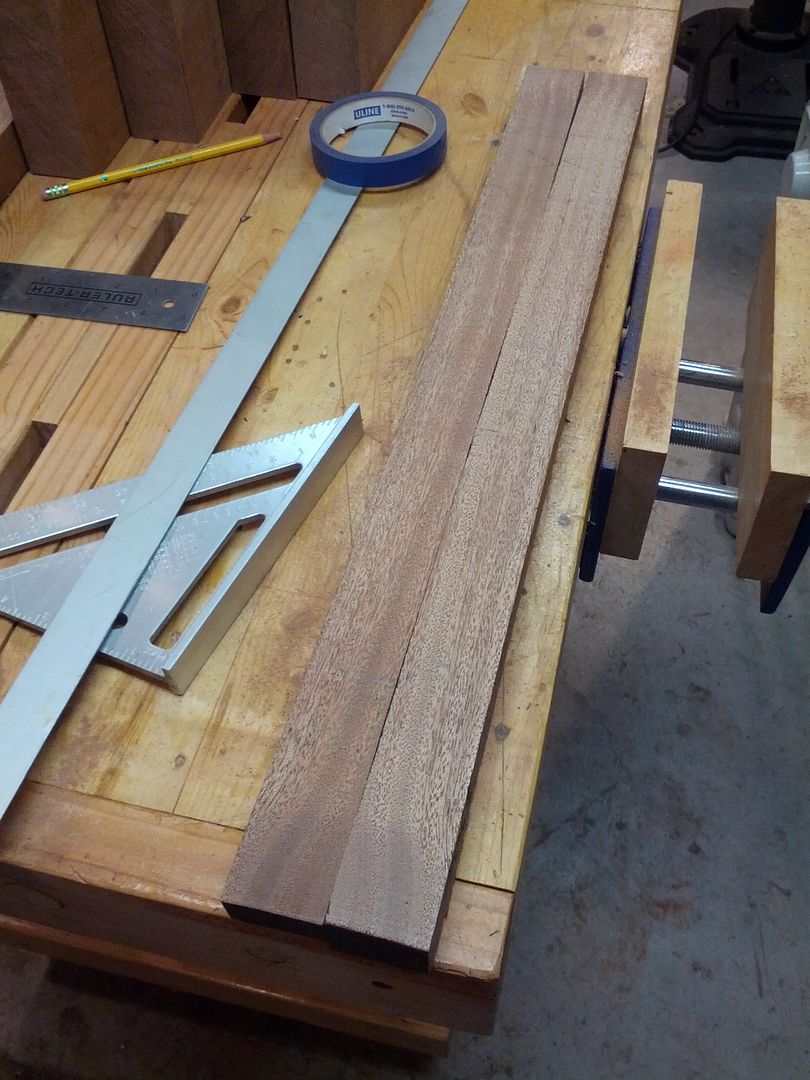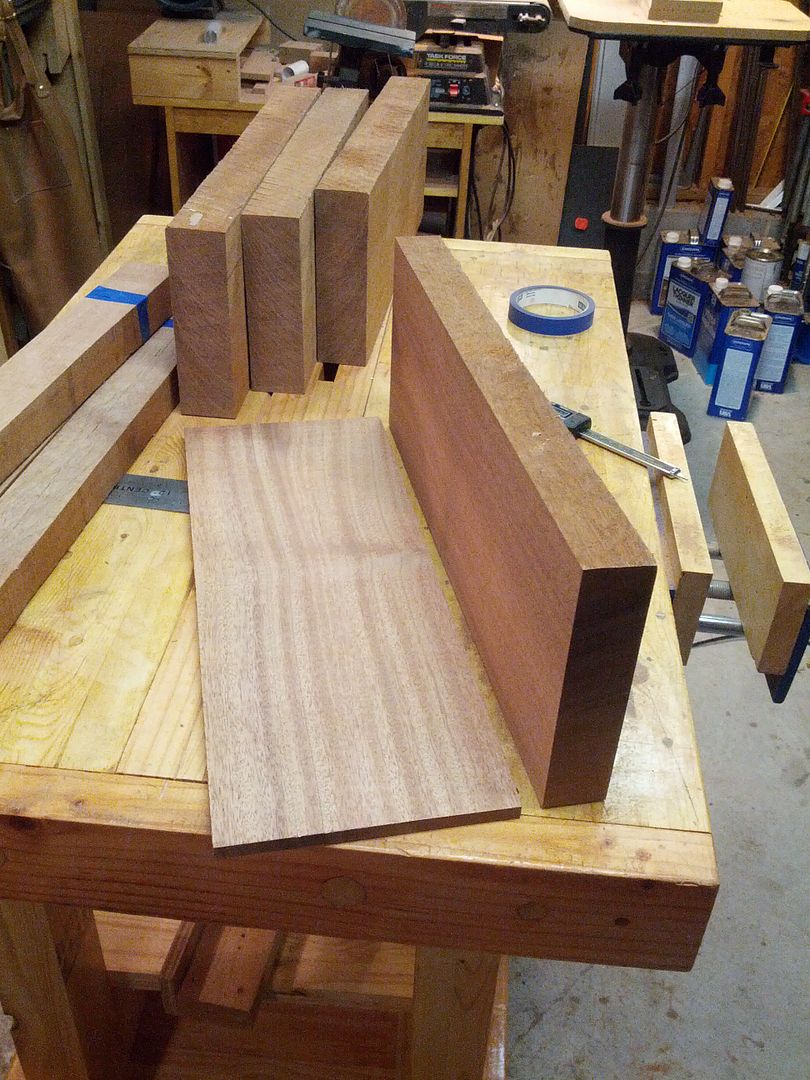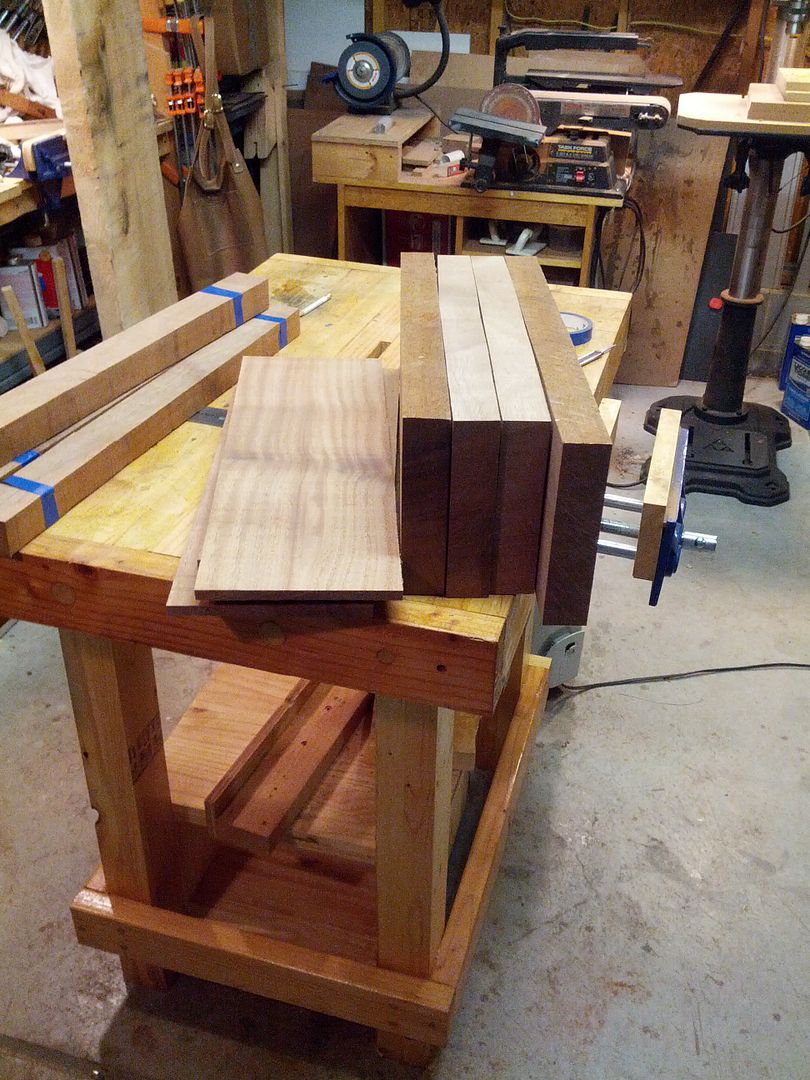 Billets look almost book matched because they are from right next to each other on the board.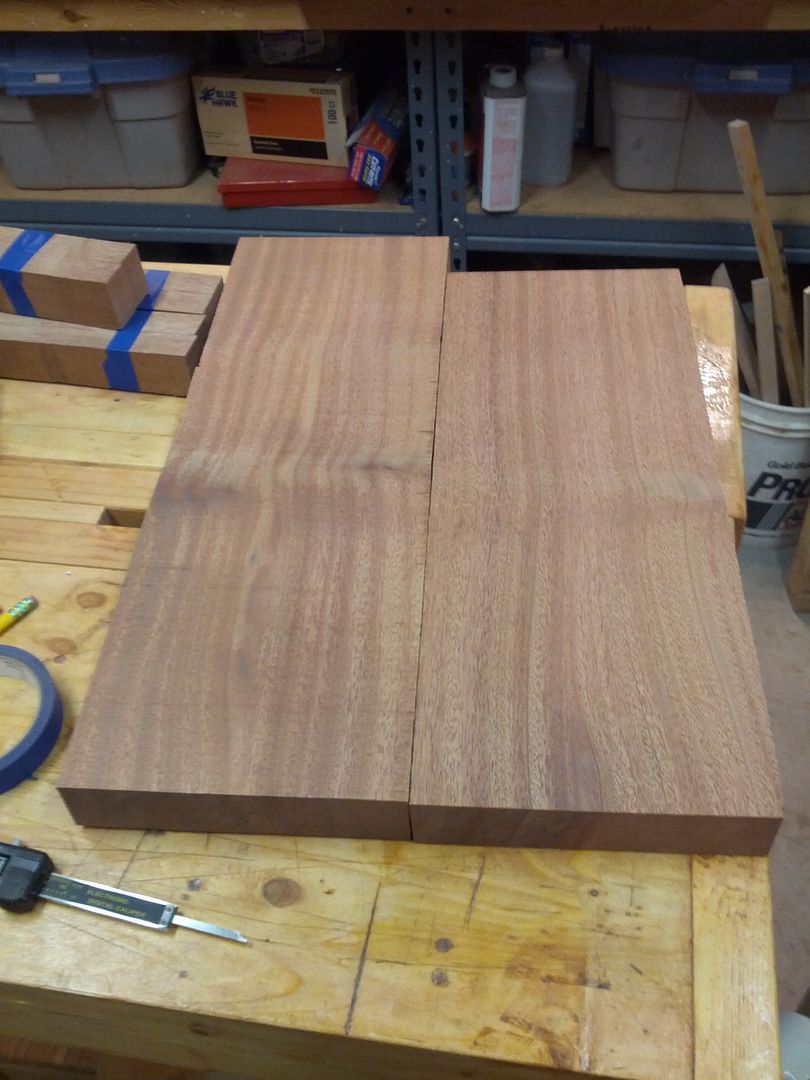 Adding some black lettering to the cover plate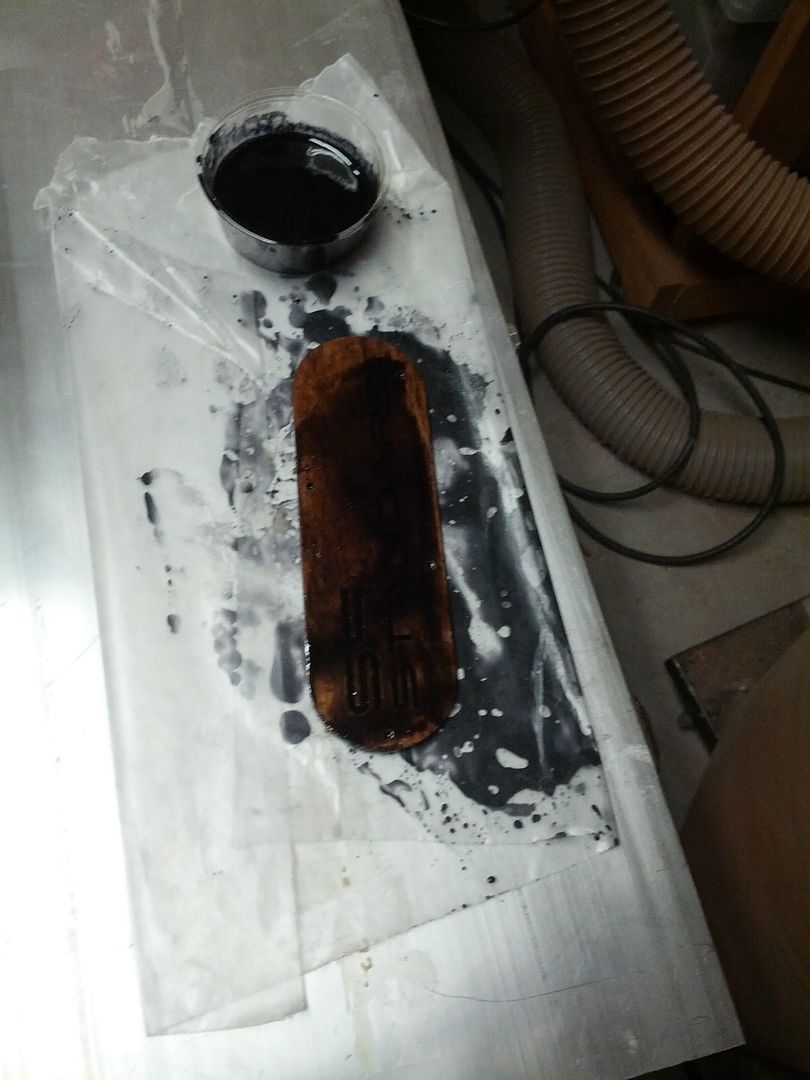 I am not sure why I didn't do this years ago. I have a file that I love and I have used it for years to bevel fret ends. I took all the teeth off one side when I bought it but it still had the edges. If you ever slipped with it it would dig up the frets because of this. Finally I decided to round both edges to protect from that.
Headless guitar work. I am going to do more of the neck work on the CNC for this model. This is the trussrod slot. Also going to do the fret slots on the neck as well. I will still carve the neck profile by hand though.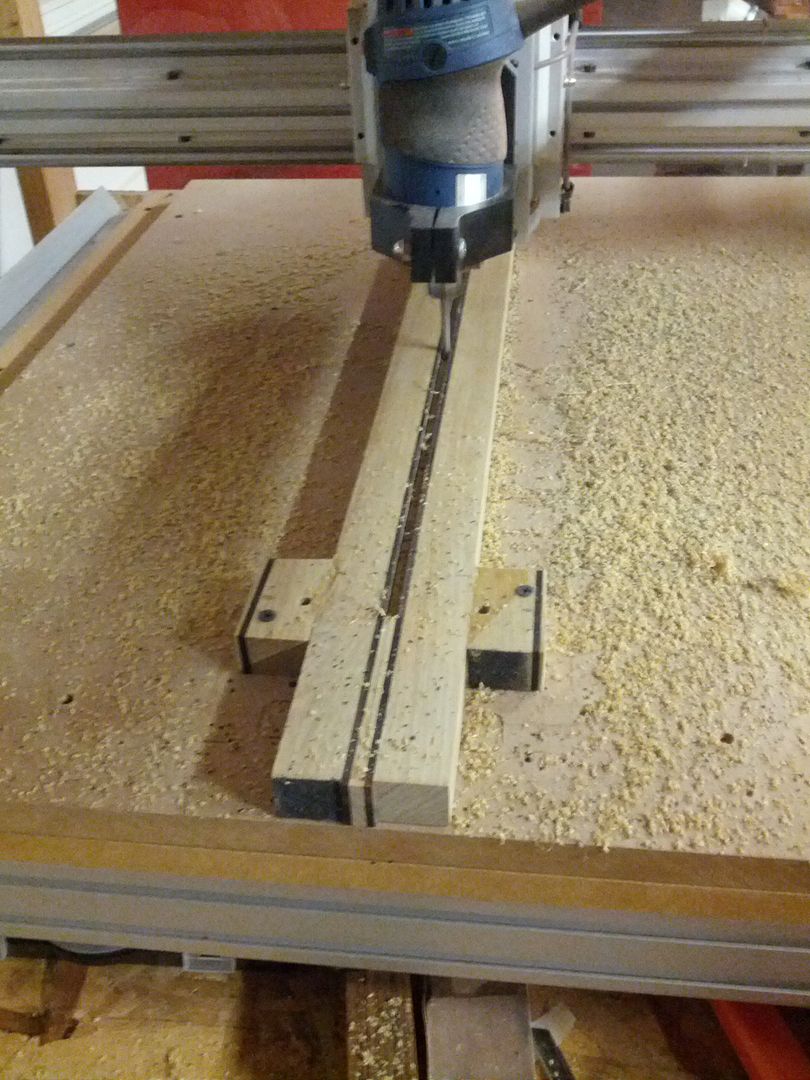 Like everything done with the CNC it ends up being very tight.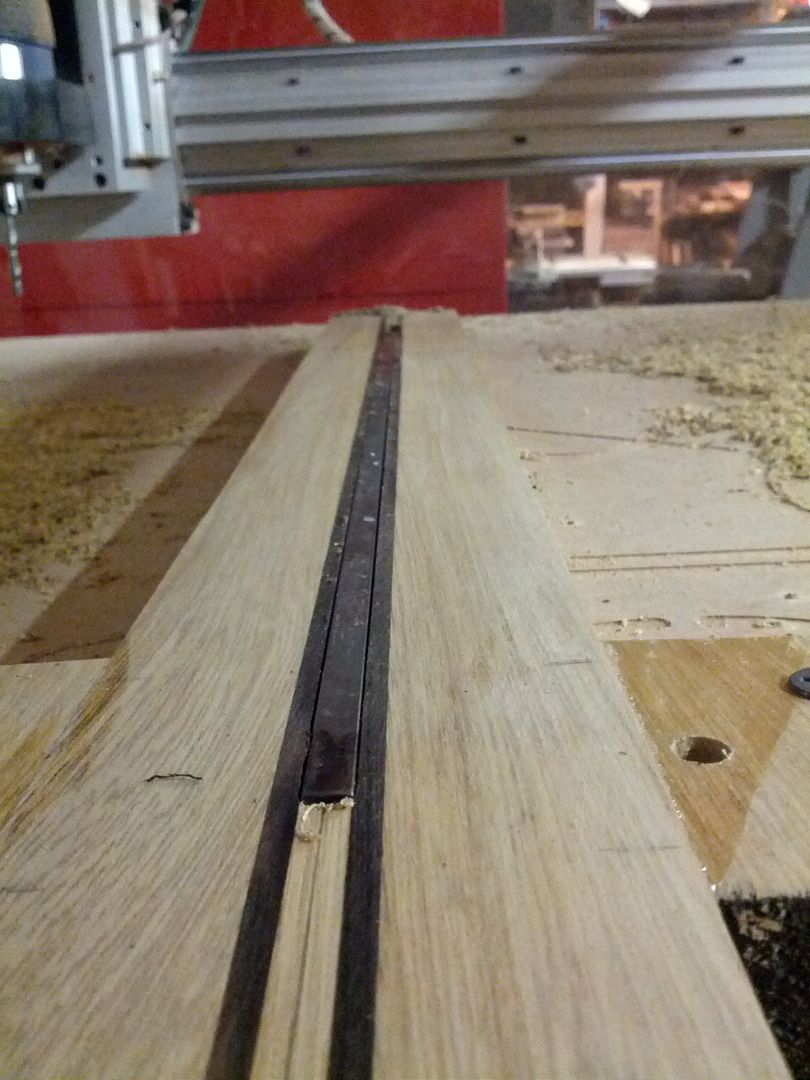 Ended up scraping a little with the chisel to get it perfect but it worked really well.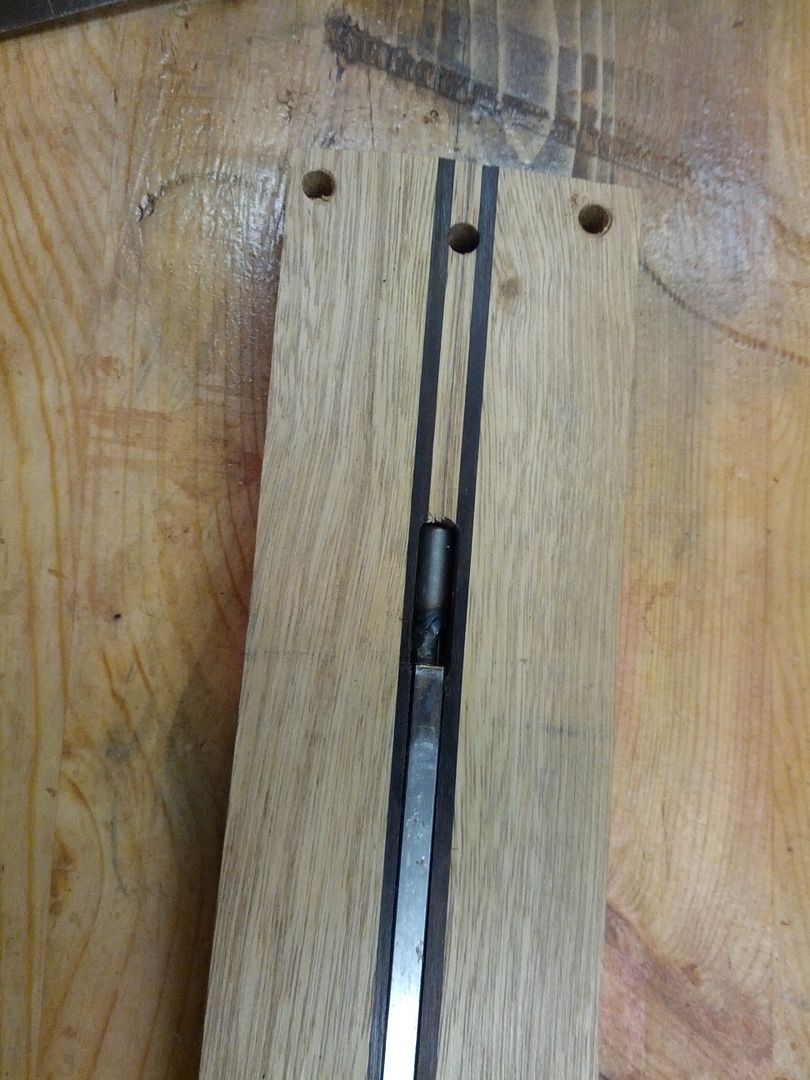 So the idea is to use the pins so I can flip the neck without trying to figure out positioning on the CNC. Index pins are your friend. The template I tried to cut from acrylic was really sloppy. It is really hard to cut plastic on a CNC with a router as your spindle. It always ends up burning and melting after a long pass. I am ordering new bits for cutting plastic and I will work on IPM feed rates to fix it. For this weekend though all I needed was a center line and pin locations.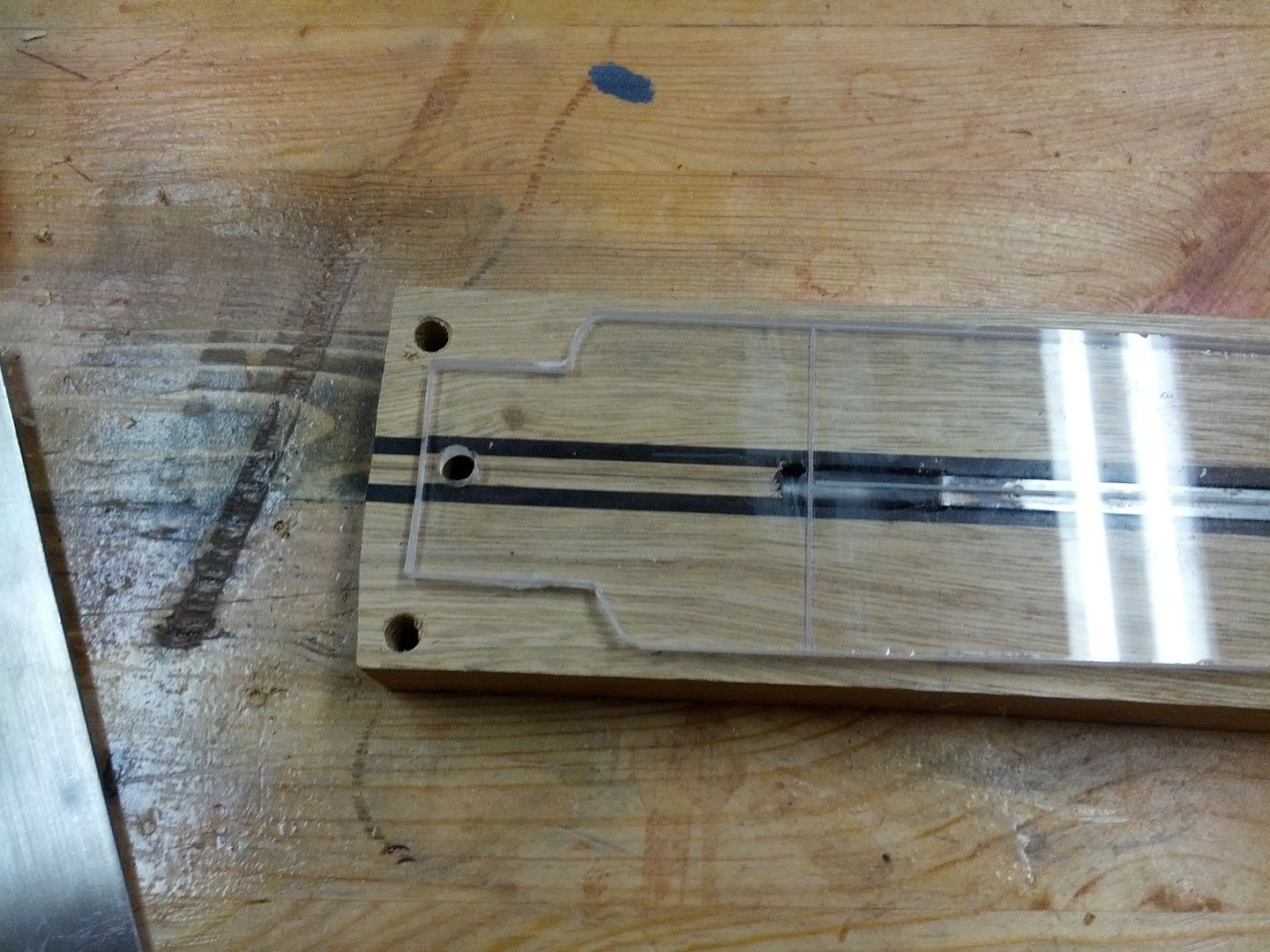 Also drilled a hole so that it is easy to find when I trim it free. Then a little silicone and the trussrod.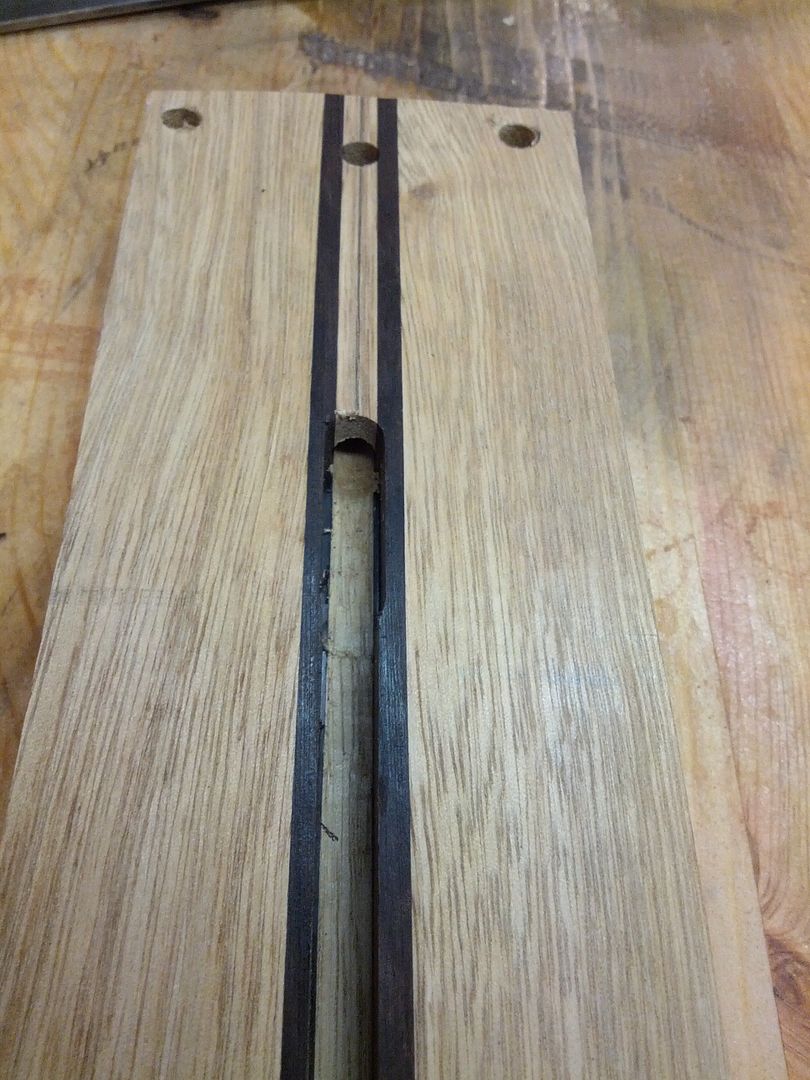 Time to glue up fretboard.
Filling some fret slots.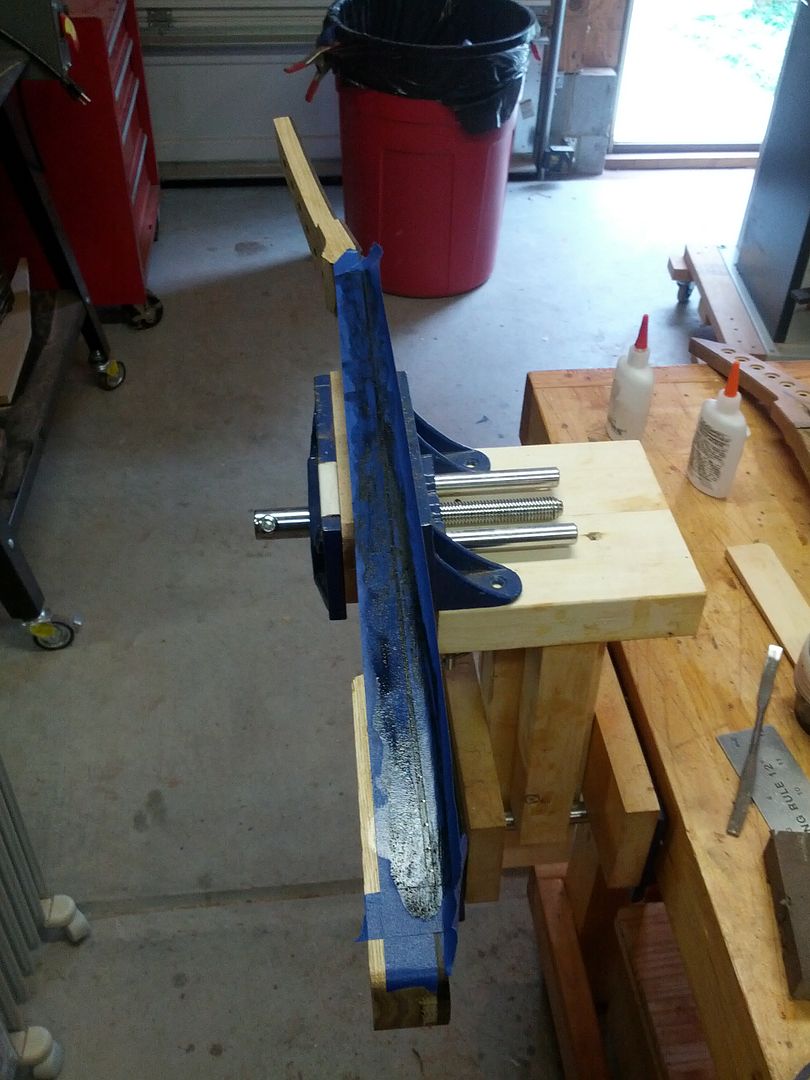 If you think the CNC makes things easier I would say you are wrong. It just makes it different. I still have to clean the edges with a sanding block by hand.