There is something to be said for doing work by hand. To be out in the workshop at 11pm and no one complains. The dragon rasps make this easy. I was able to shape 2 headstocks by hand including planing the faces flat for veneer with the rasps and a scraper. These are the big 10" models and are perfect for big work. I will purchase the smaller pair very soon.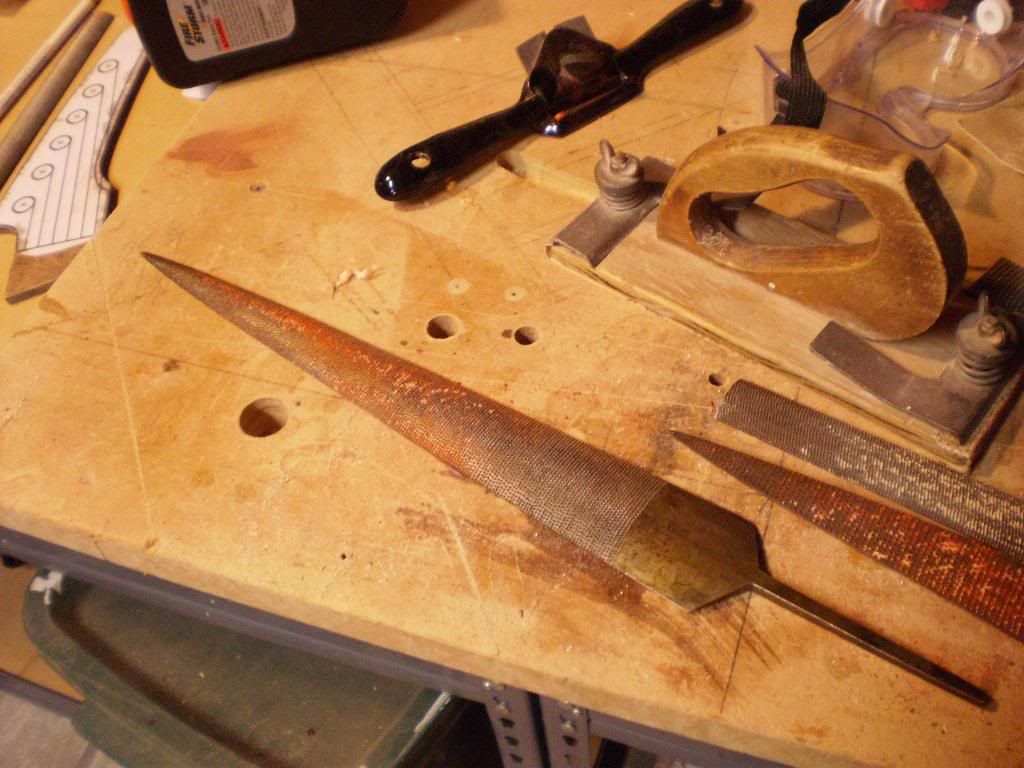 The results from a night of hand shaping... the padauk neck was roughed in with a bandsaw and was a mess. The dragons tore right through the Padauk with ease. The maple is really hard and the dragons had to work harder but still finished the job with ease.


Before


After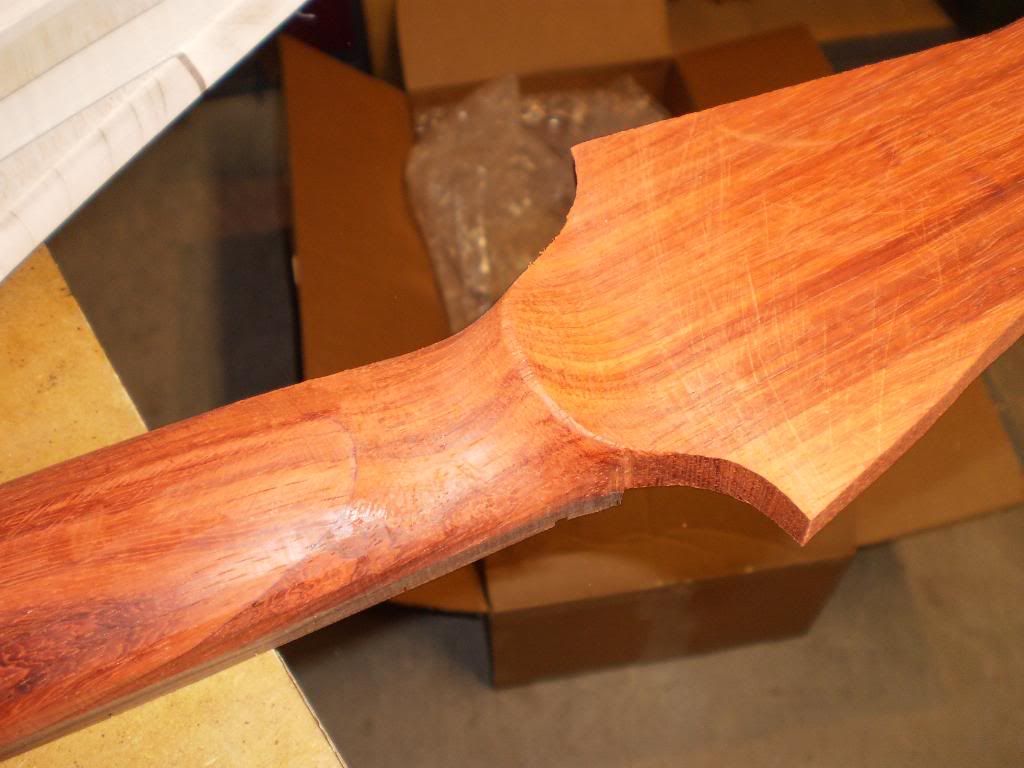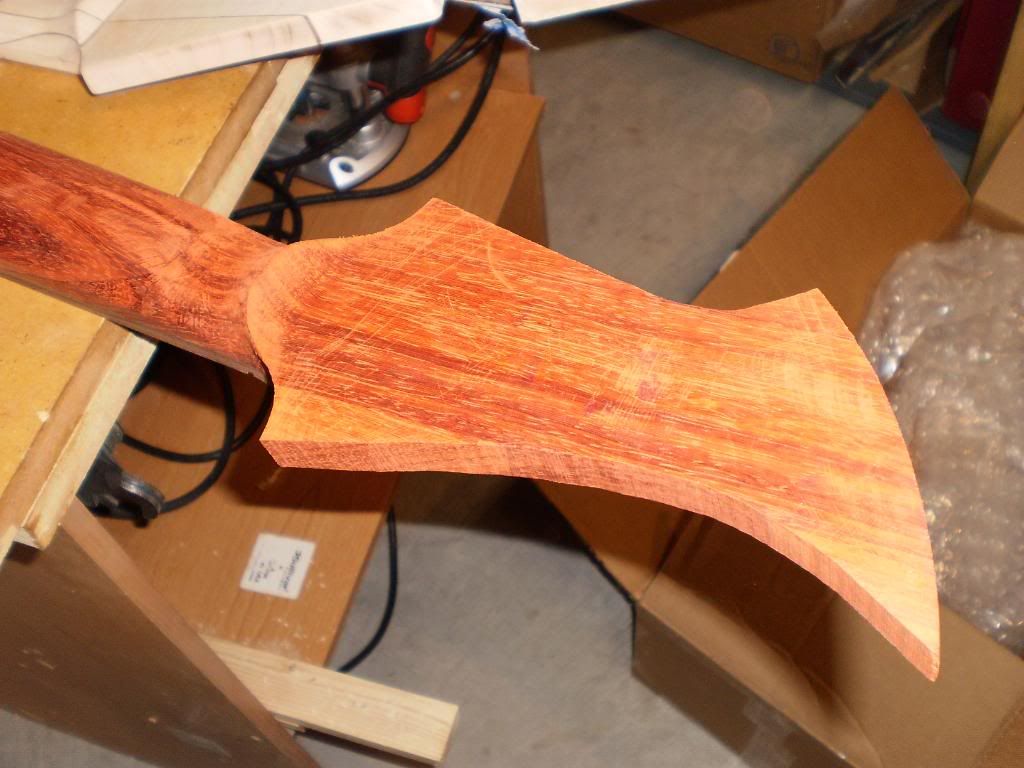 And the maple after

Future Projects -- Quilted redwood and Flamed myrtle drop tops.