The beam I ordered from StewMac is the best tool I have bought since the Dragon rasps. However I think I am going to have to get a custom made 36" radius block. The 18" radius beam works great when you use it against the fretboard, but when I clamped it and used the neck against it it didn't work as well. It was hard to not rock the neck and cause low spots on the ends.
I think with a 36" block attached to the bench it would be easier to control.
Once again the Dragon rasps are worth every penny.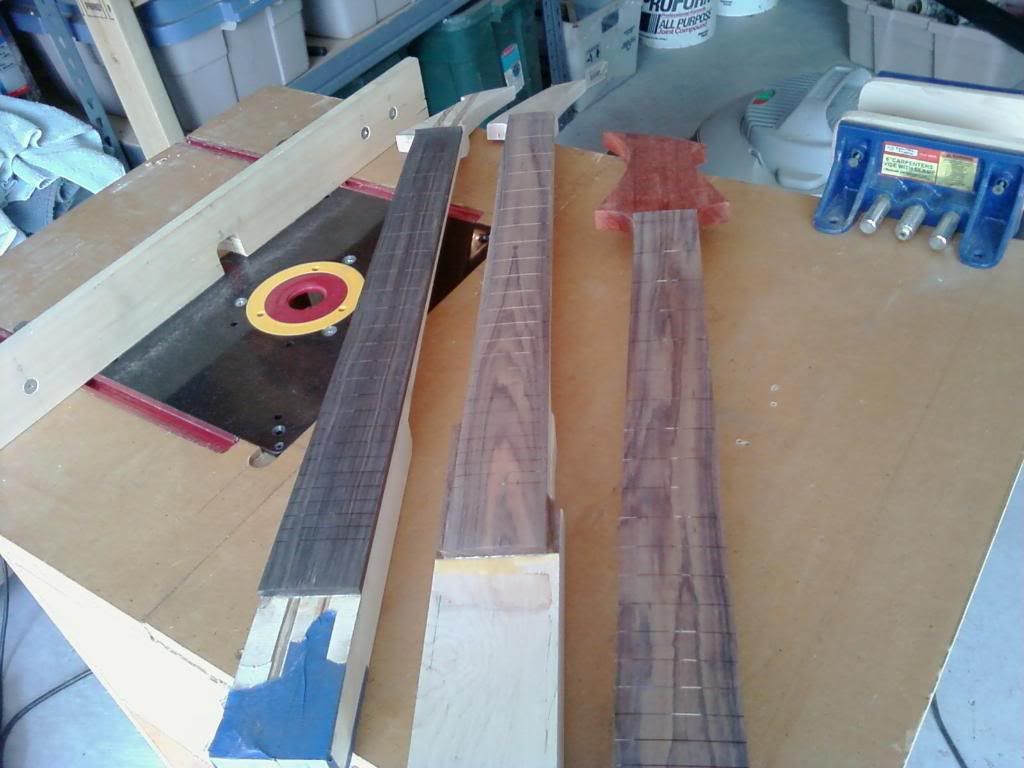 Sanding Beam after a couple of passes with 80 grit

Since I was doing 4 necks at a time I worked through the grits on each.


Initial rough of the radius 80grit


Remove the 80grit scratches with my 8" block and 120 grit


Hit the necks with 320grit on the StewMac beam


Buff out with 00 steel wool.


After I fret the necks I will take them to 0000 steal wool.

The trick is to sand in one direction while not letting the beam off center. After a few swings, turn the beam around to unclog the sandpaper. It helps to use the shopvac often.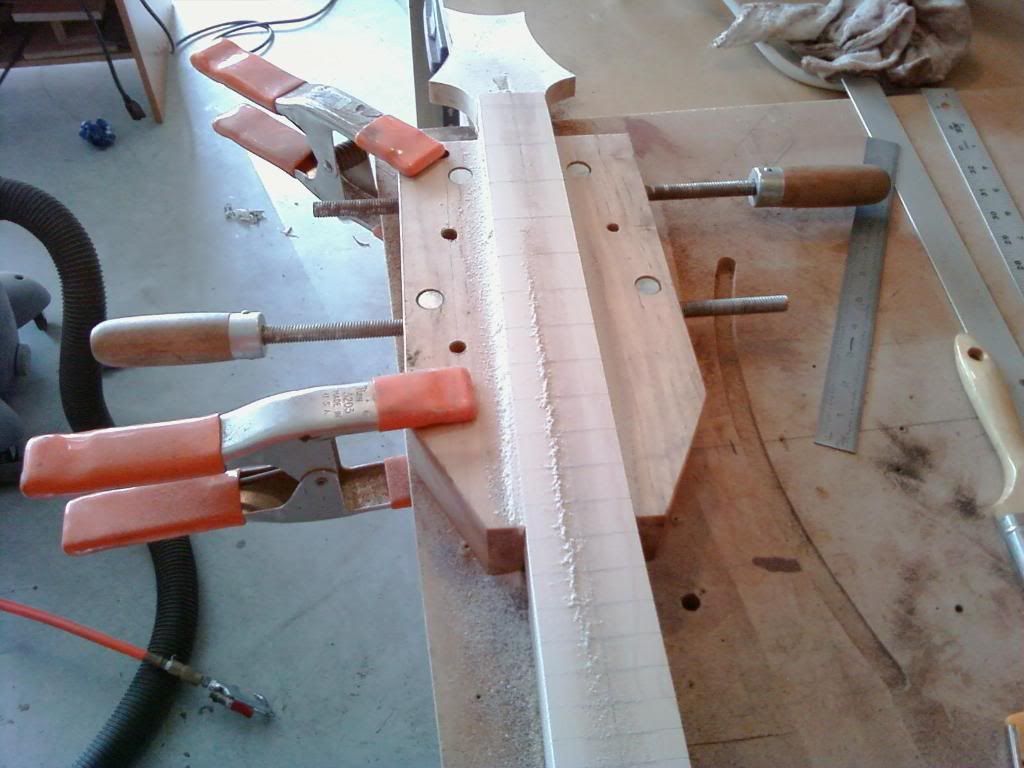 Rough shape the neck with the spoke shave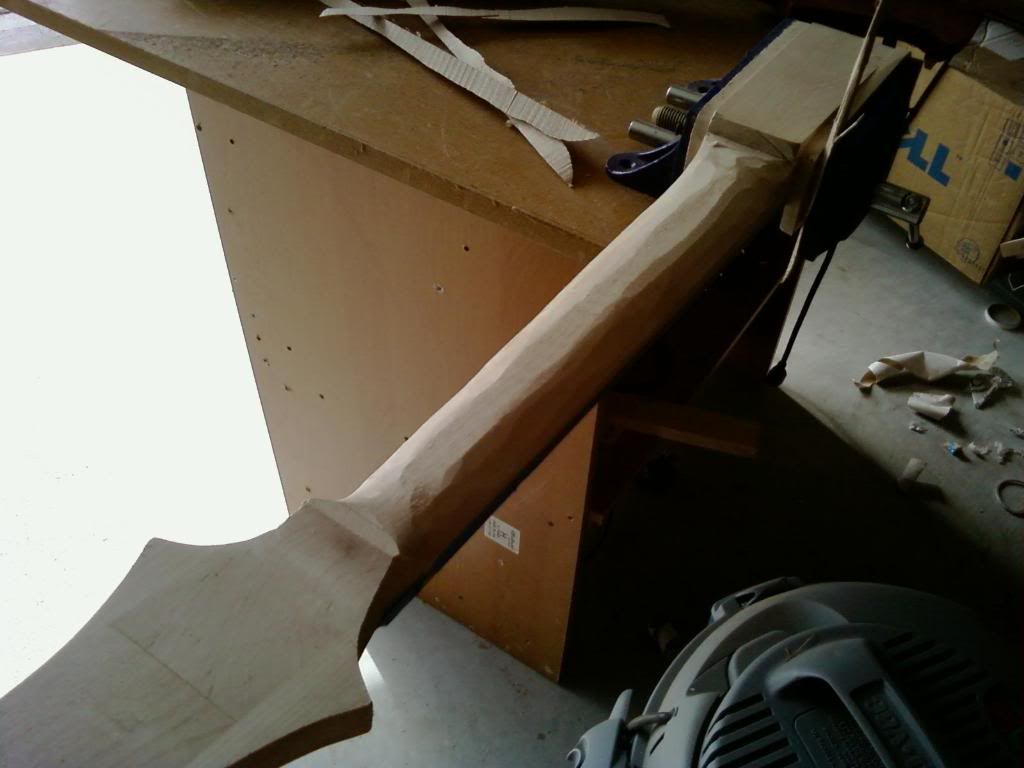 Couple of passes with the coarse then the fine dragon rasp


Dragons with purple heartwood handles...