Use a 5/16" bit to drill the tuner holes then use my Stew Mac Rear Peghole Reamer to finish up.
You can see the shelf it puts in. The tuners fit so much better this way.
Getting ready to fret. It took just a few minutes to finish the radius on the board. Pre radiusing with the router bit saved me at least an hour.
Frets pressed in. I use a small bead of thick CA on the tang to help keep them in. Wenge makes an awesome fretboard. I didn't have a single fret pull up or not seat tight.
Fret ends cleaned up. Time to glue it in. Wait almost forgot to knotch for the neck humbucker... that would have made a mess.
That is better.
A little tape to keep the glue off the zebrawood.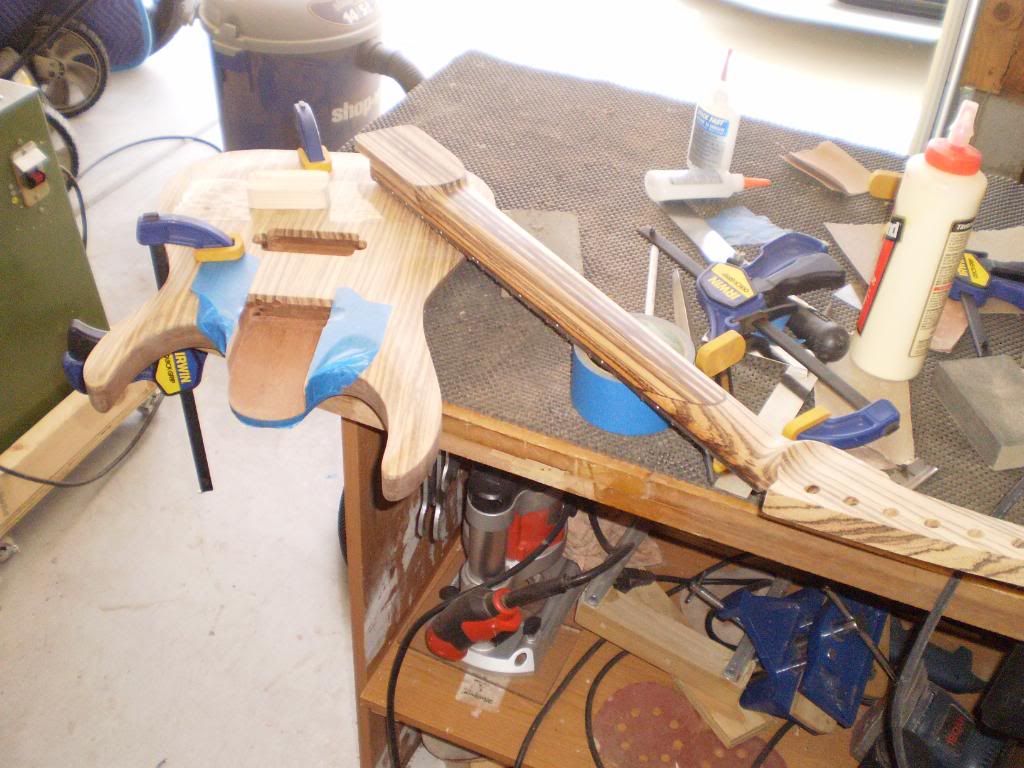 Couple of clamps and wait.