After much debate I decided to get into my good stock for the top on this thing. I didn't really want to but I needed a top and do not have time for some other ideas I had. So here it is.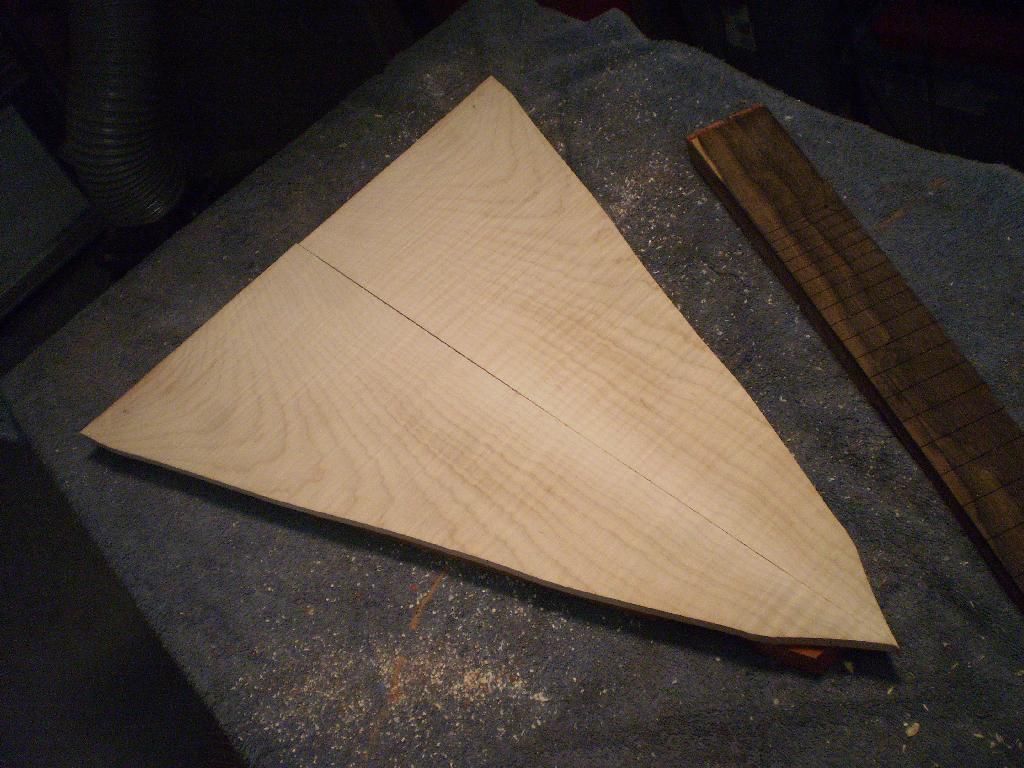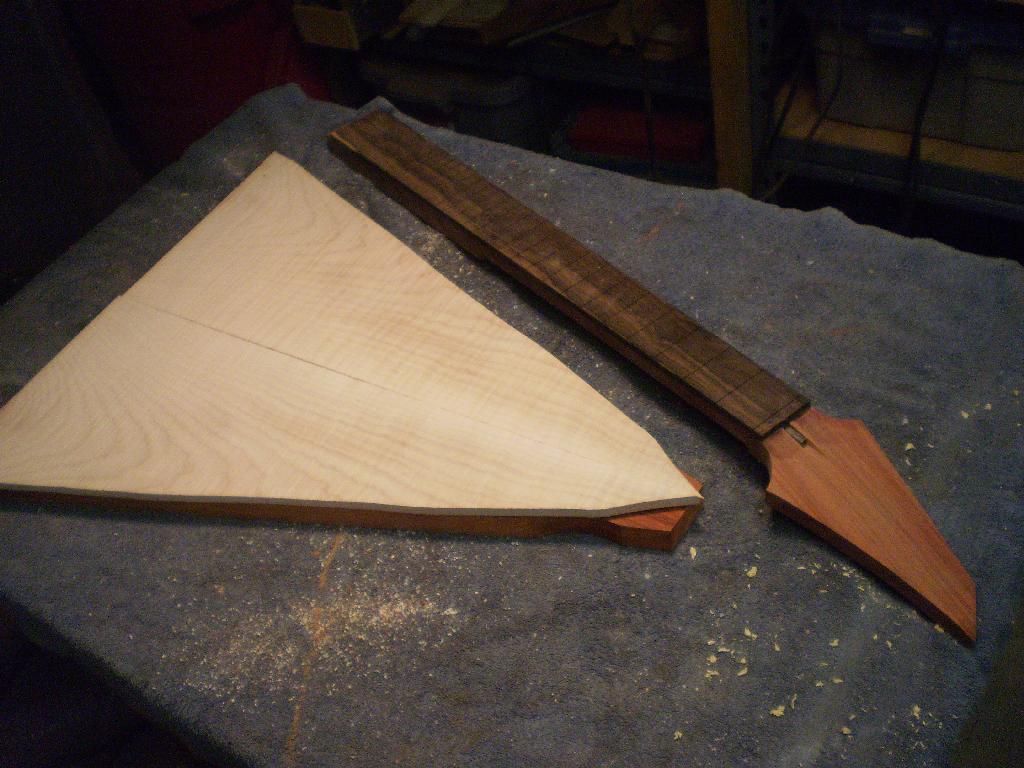 This is how you join a seriously flamed top. Sandpaper. Anytime you use a blade on figured wood there is the chance things go bad. This is a pretty simple setup. 120 grit paper on the cast iron router table with a square block as a guide.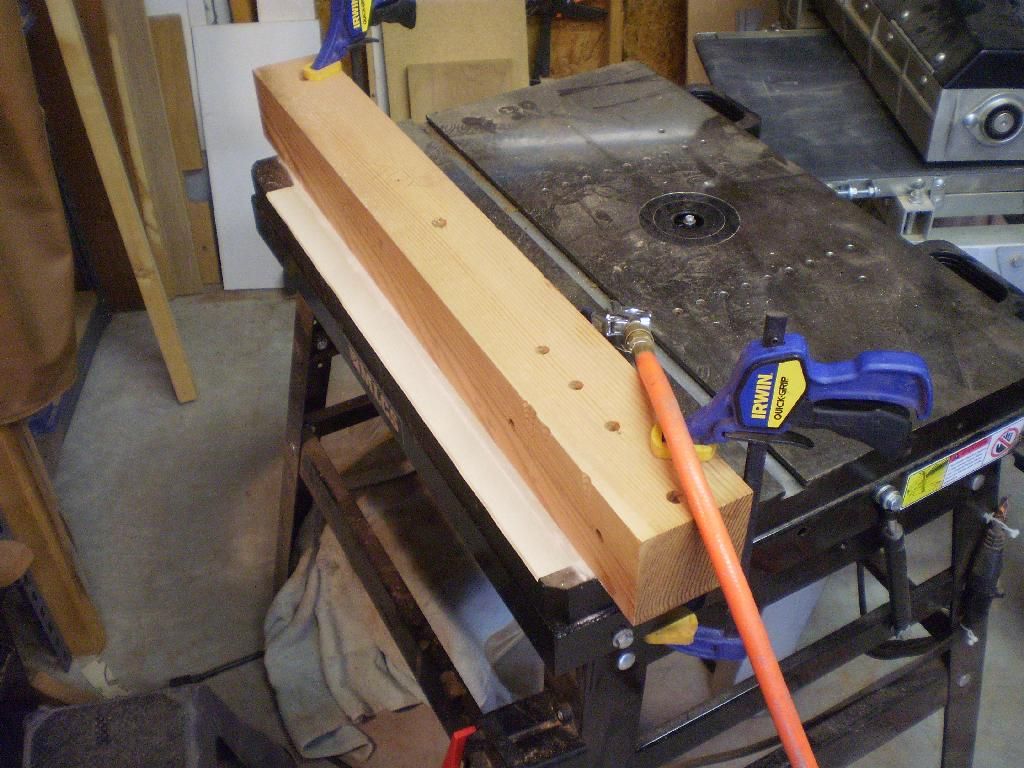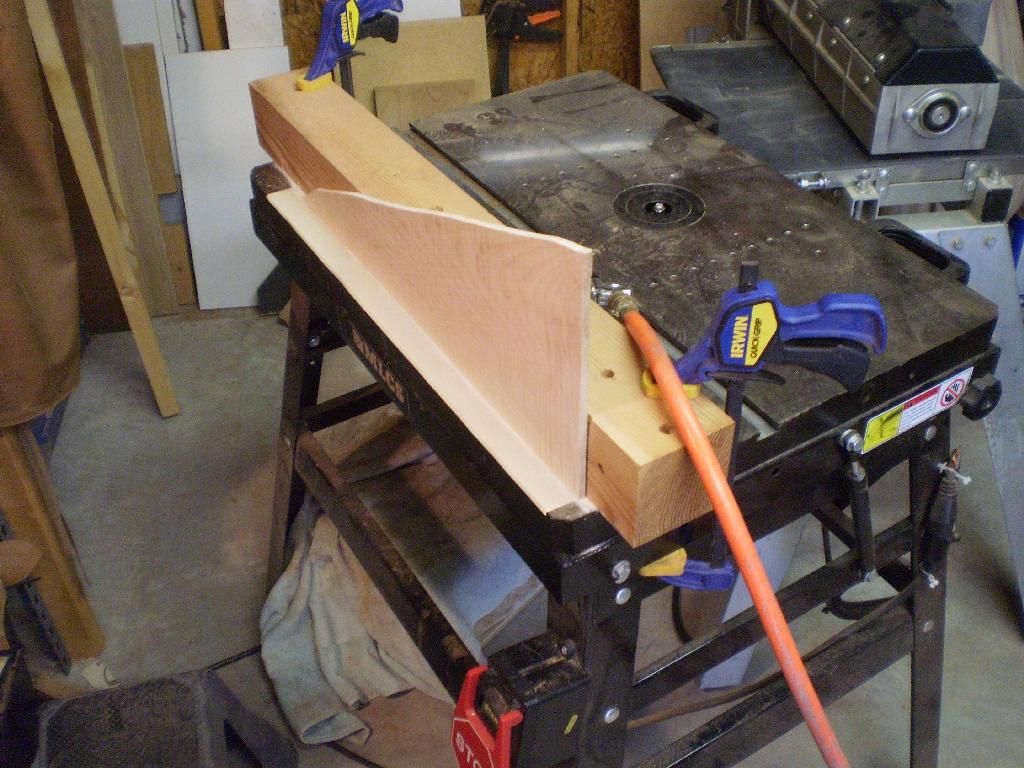 Worked well enough. I can close the gap with hand pressure.
Routing the wire channels. I will make a template for this later but for now it is a hand operation. It is important to do these early on Vs as they are almost impossible to drill later.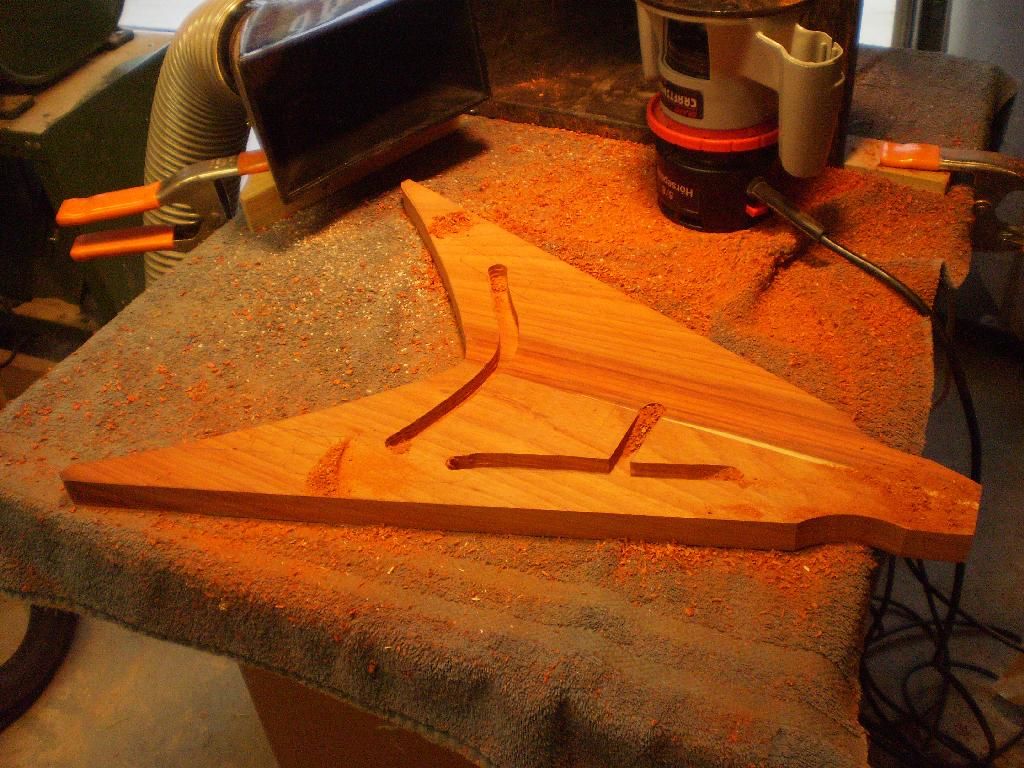 Electronics cavities routed before the top goes on.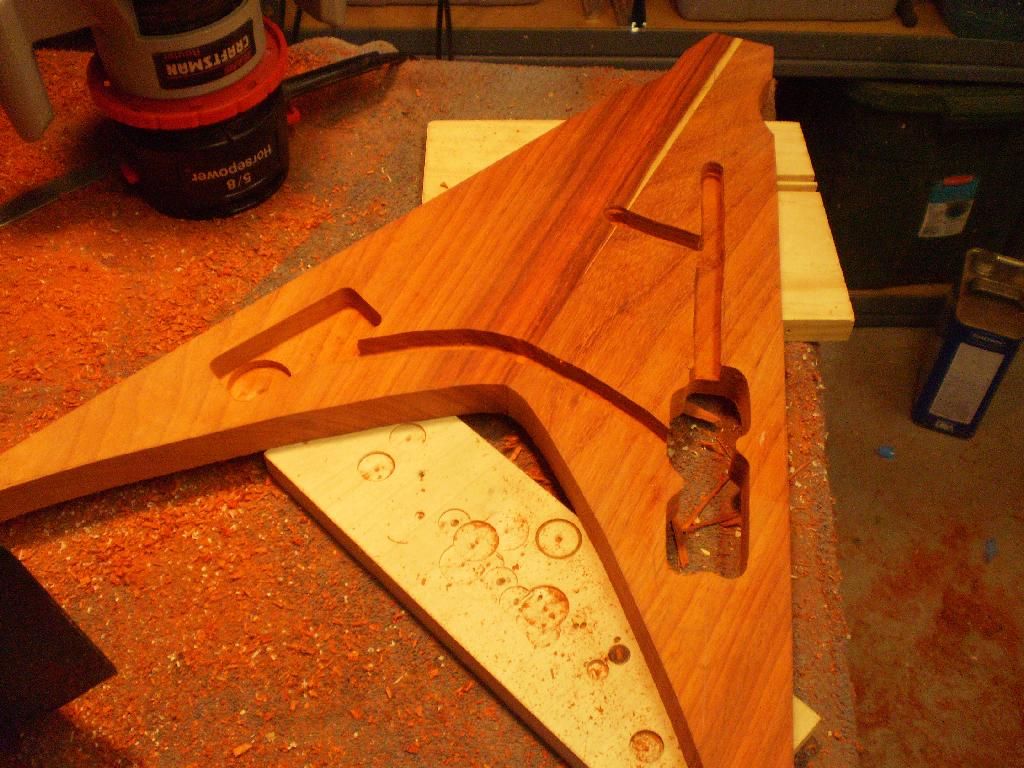 Cover all my new channels/cavities with tape to keep the glue out when the top is attached. Then of course every clamp in the shop.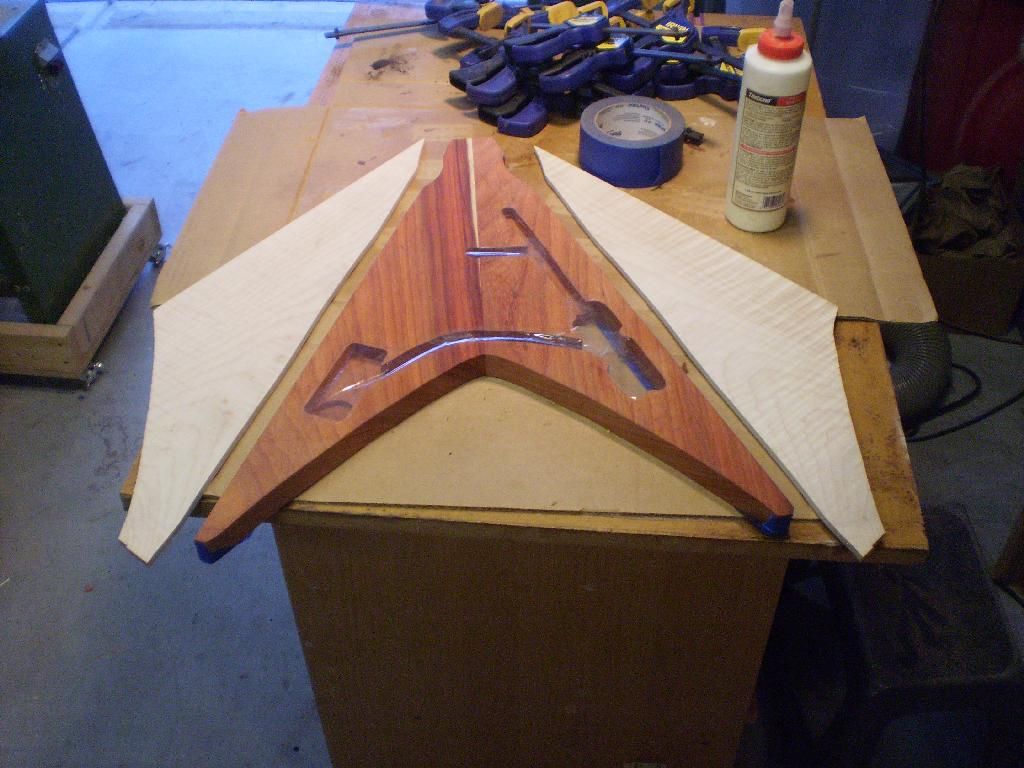 Cleaning up the sides. This is a pretty good joint.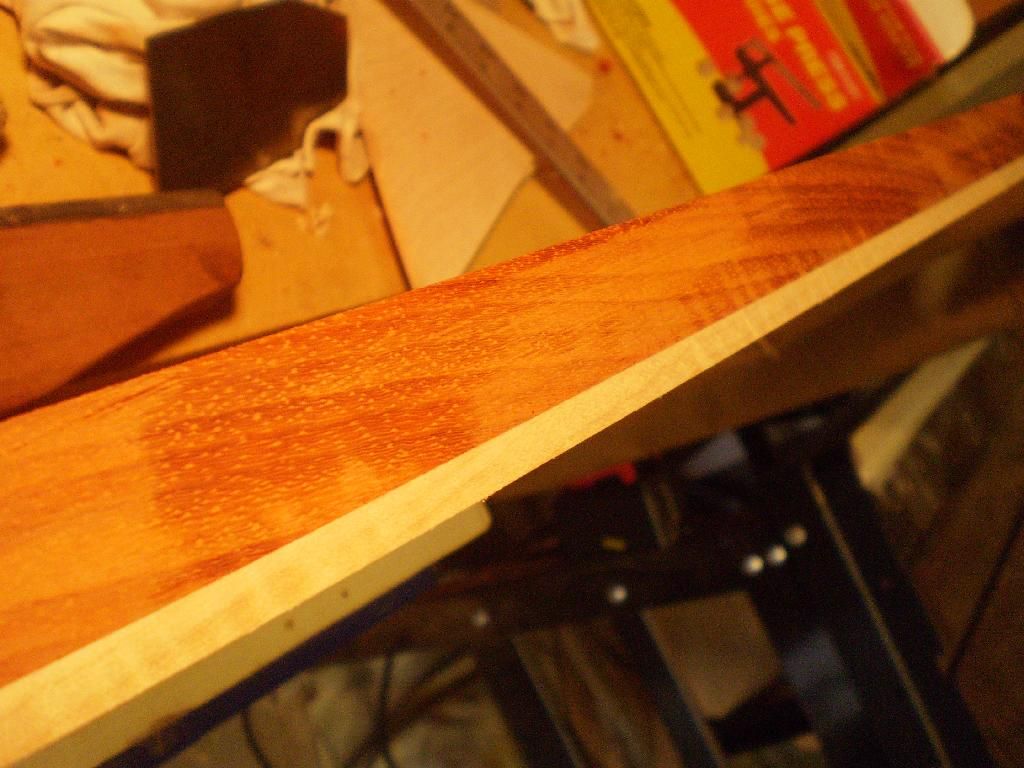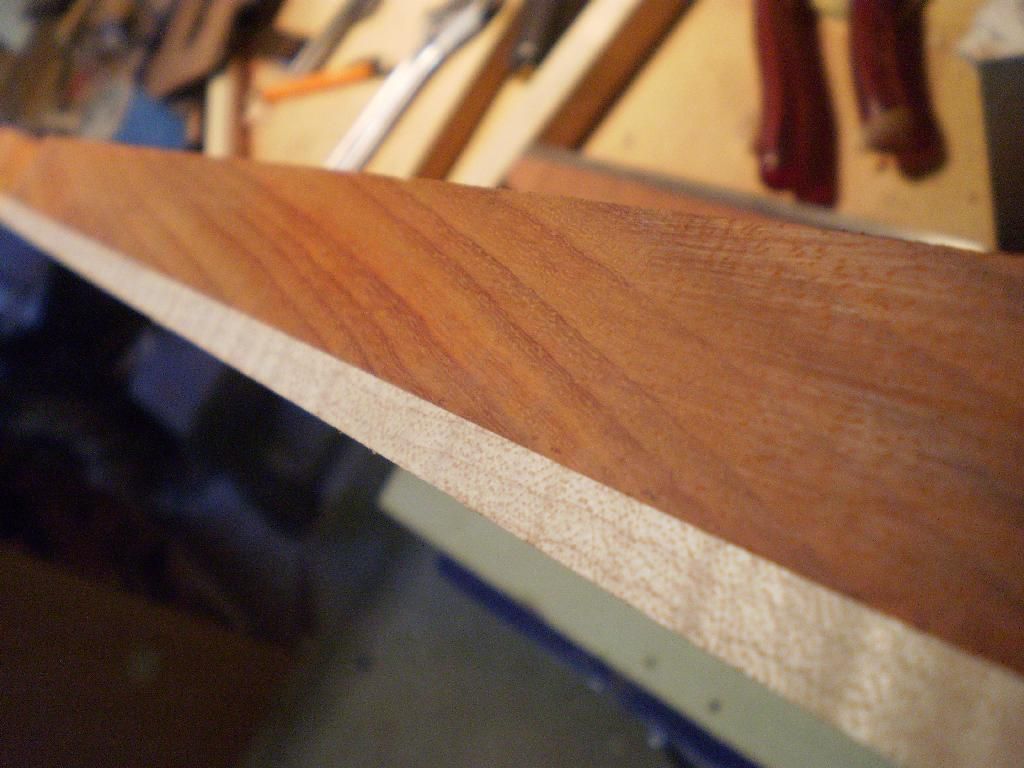 And done. Next step setting the neck.