Probably won't get back to this one until after T-day.
So a little T-88 and we have a top... A very decadent top. An 8.5mm decadent top. And a nice slab of Limba to use as a back.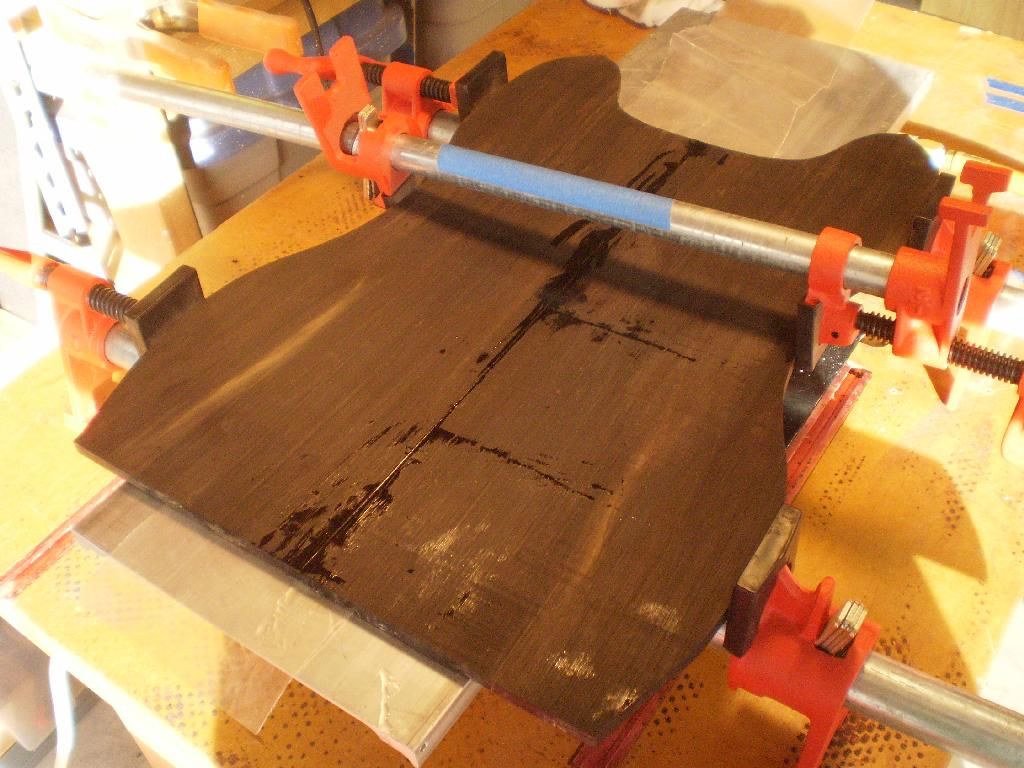 After sanding them up we lay on some T-88 epoxy and clamp it up. I used the T-88 instead of the titebond on this one do to the wood types.