So this is the overhang that I bandsaw off. I could have done a better job trimming it to begin with and maybe saved enough for a single piece headplate but I did not want to cut this too small with the expensive top.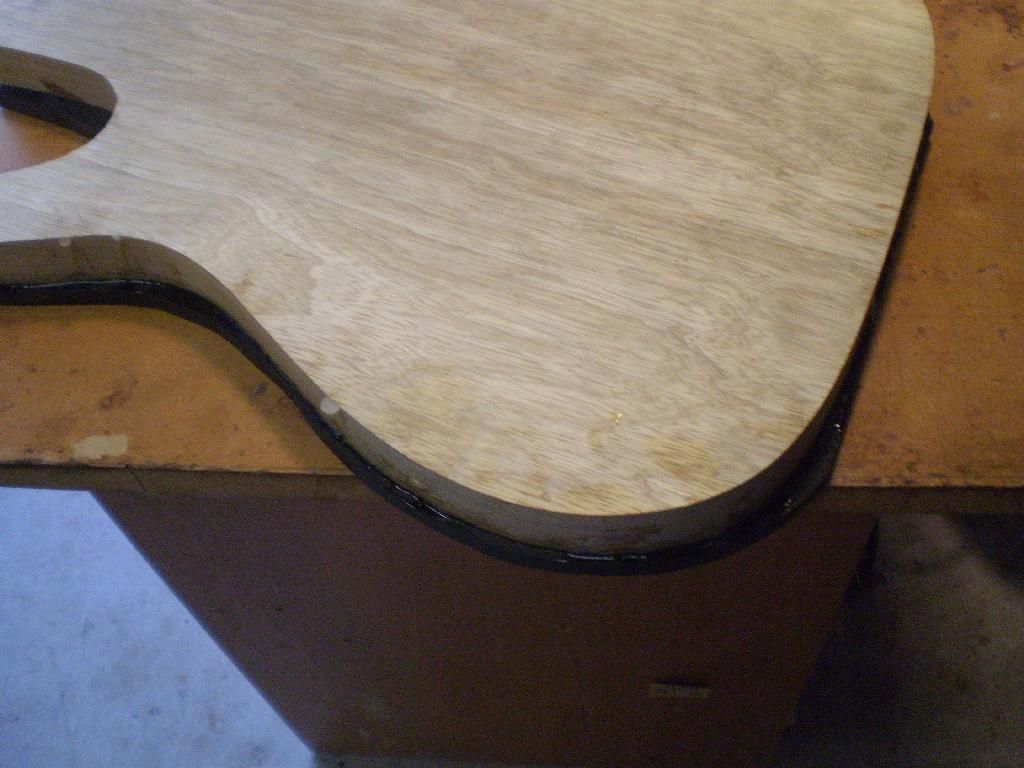 Edges sanded and worked the 80 grit scratches out of the center of the top. No need to clean up anymore as I still have to carve it.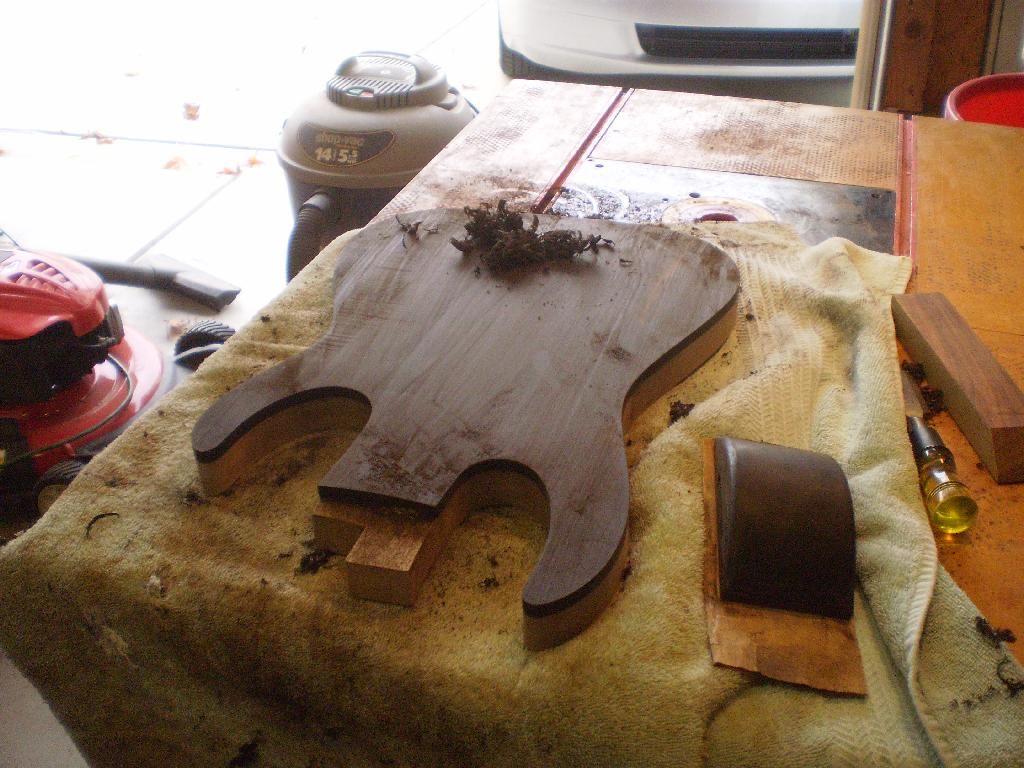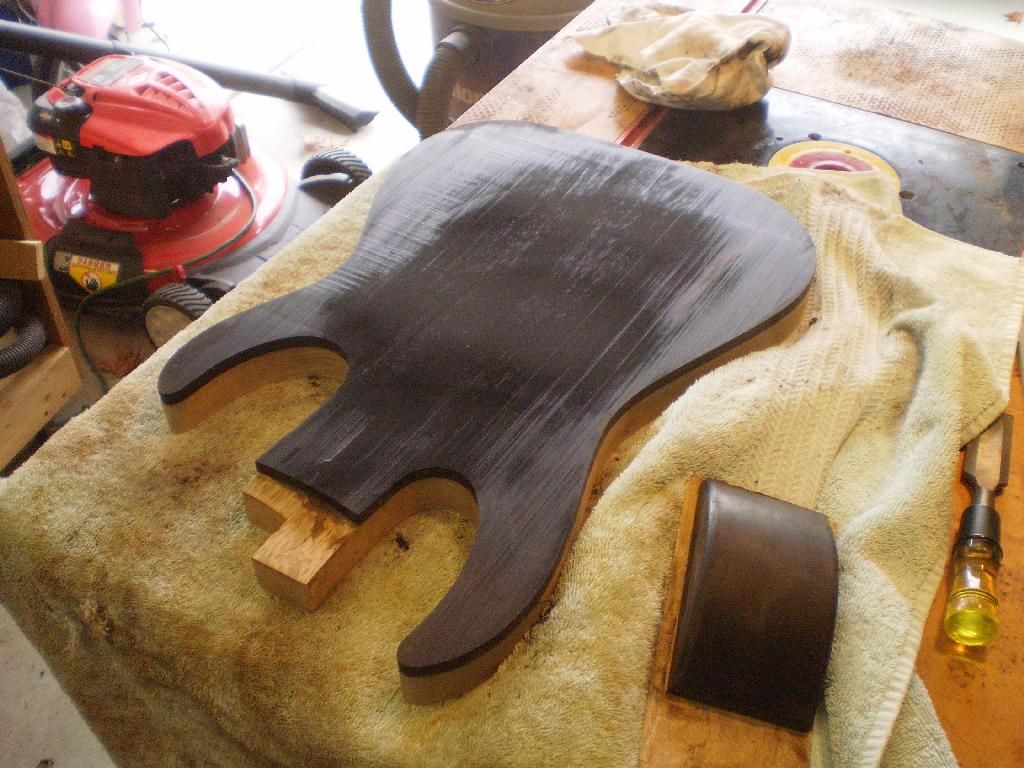 This is why I use so many clamps. I am amazed at how clean the line is on this top using epoxy.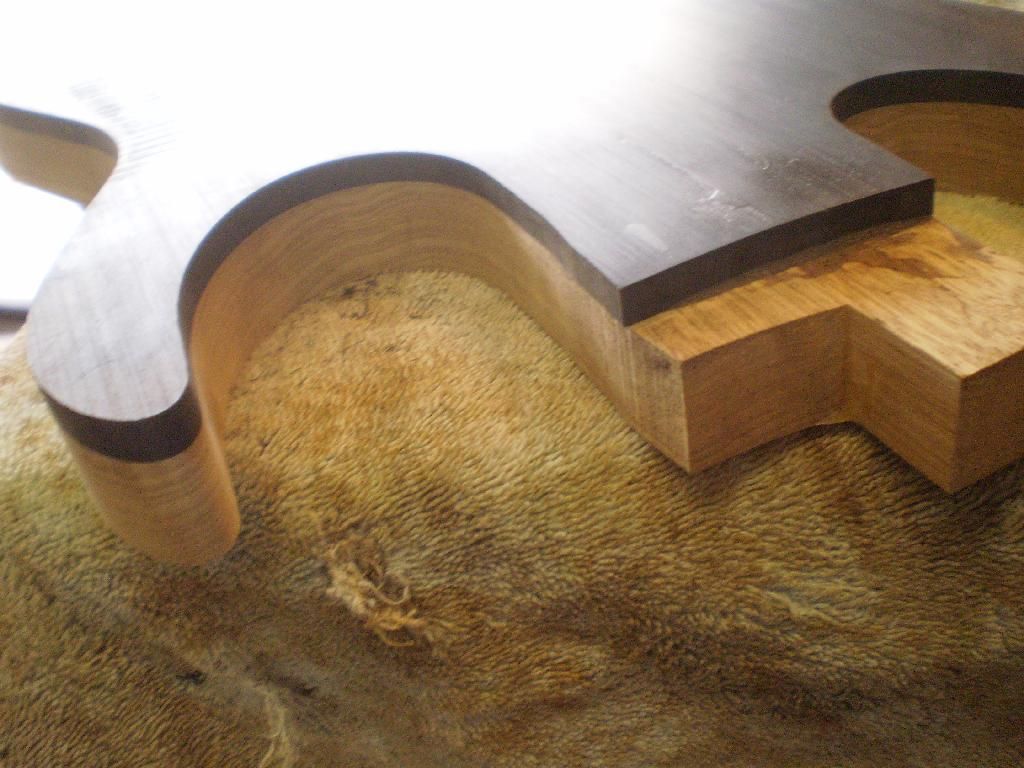 I really want to stay up all night and finish fitting this thing together... not sure when I will get more time to work on it. Ebony is amazing to work with. It sands and scrapes like a dream and doesn't clog the paper on sanders. Awesome stuff.