More work on the Santos Mahogany necked Express. We have figured ash top on Peruvian Walnut body.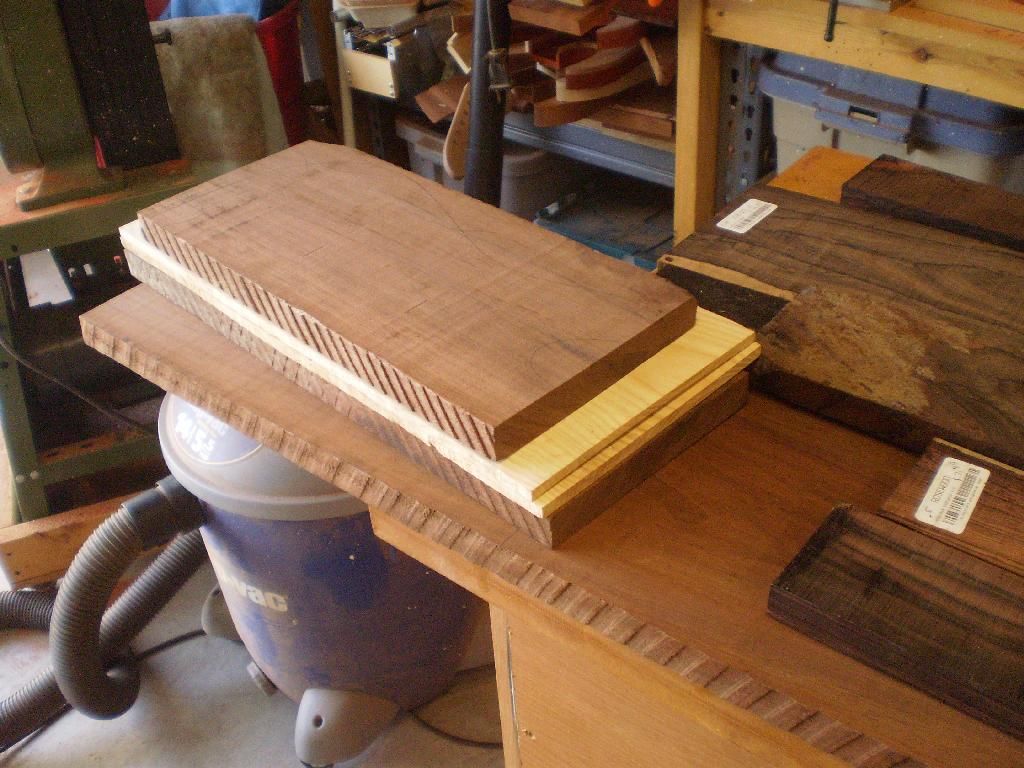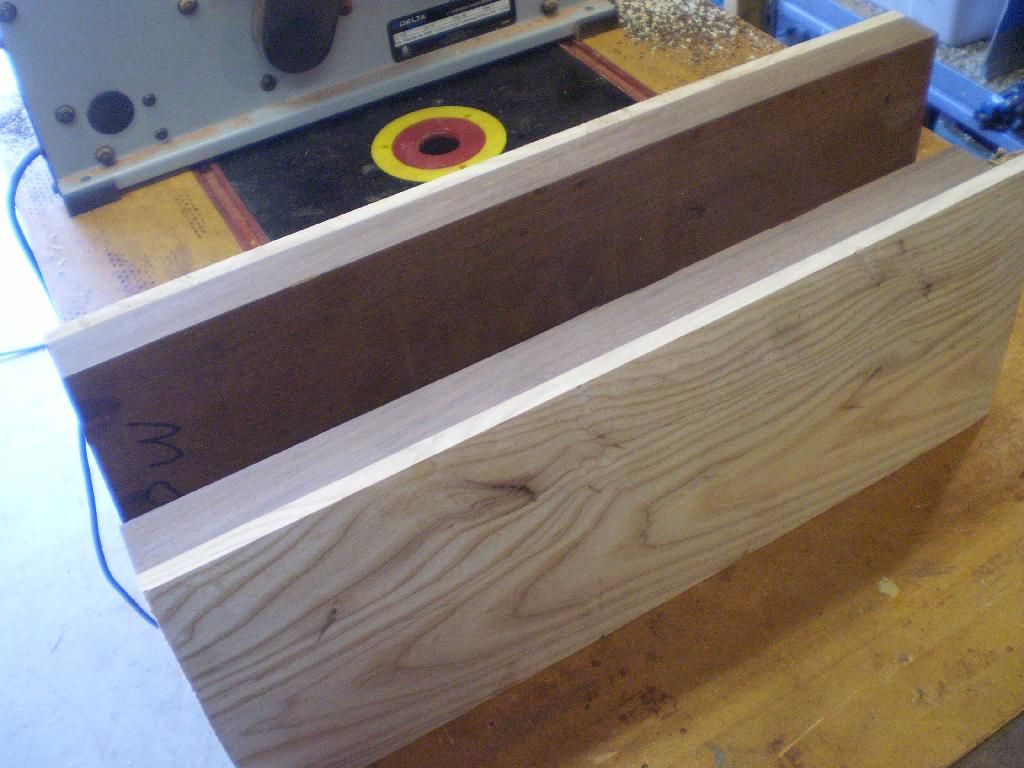 Pre-joined the top on this one since the sides are not really bookmatched. I like the joint to be as perfect as I can get it... this one cleaned up nice.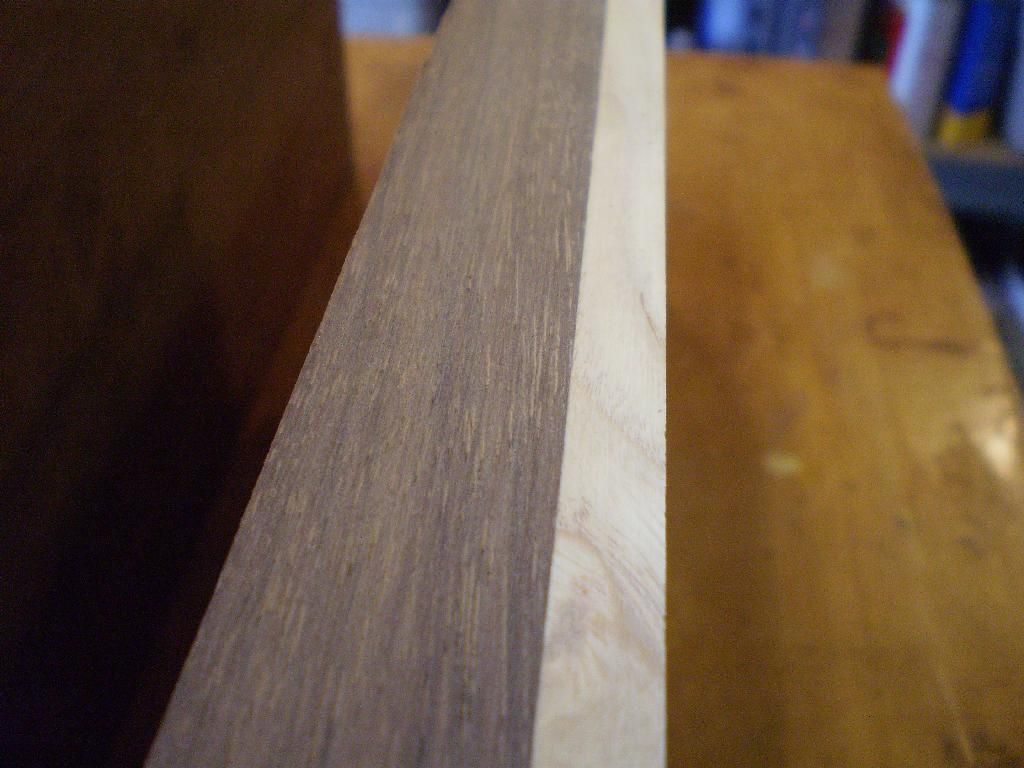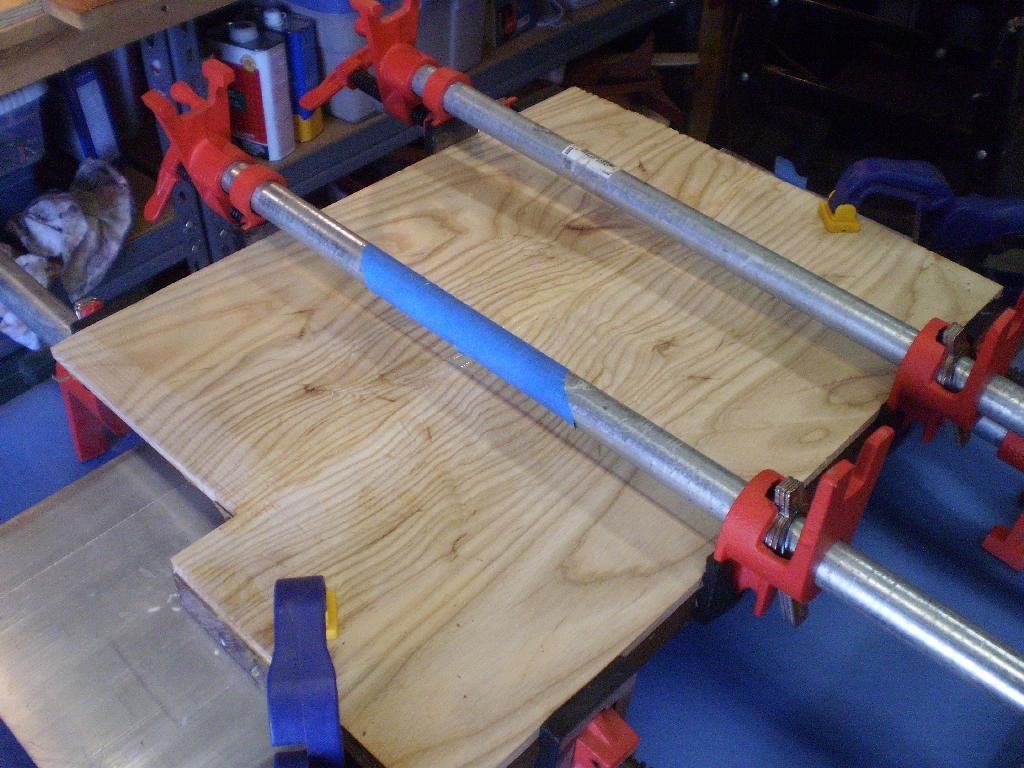 Going to move this from an Express to a standard as the top is pretty cool looking. First we backstrap the headstock. Wet the ash, heat and clamp.... after it cools for a few minutes take it apart glue it and clamp it again.
I think I like the way this one is starting to look.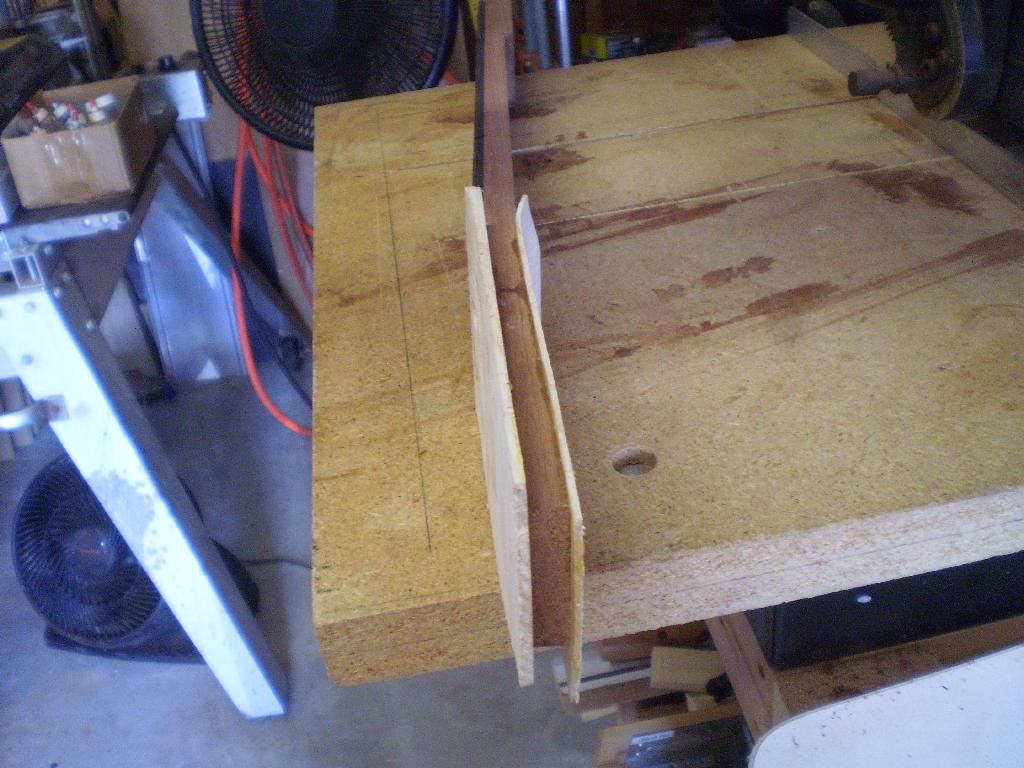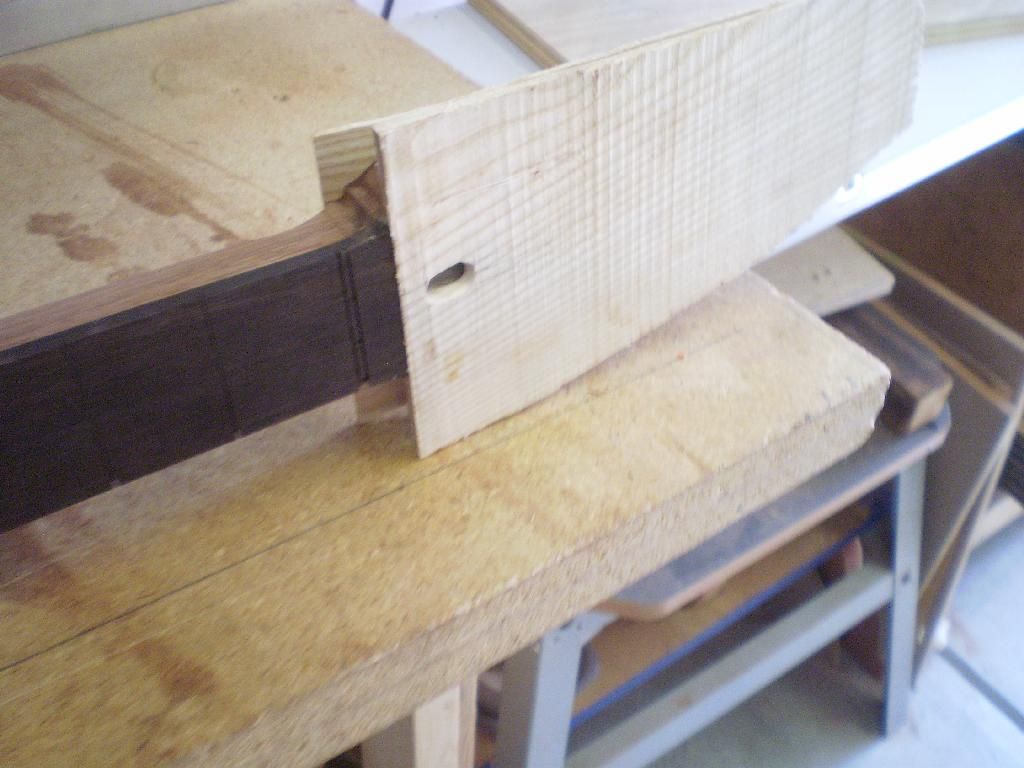 The back strap worked pretty well.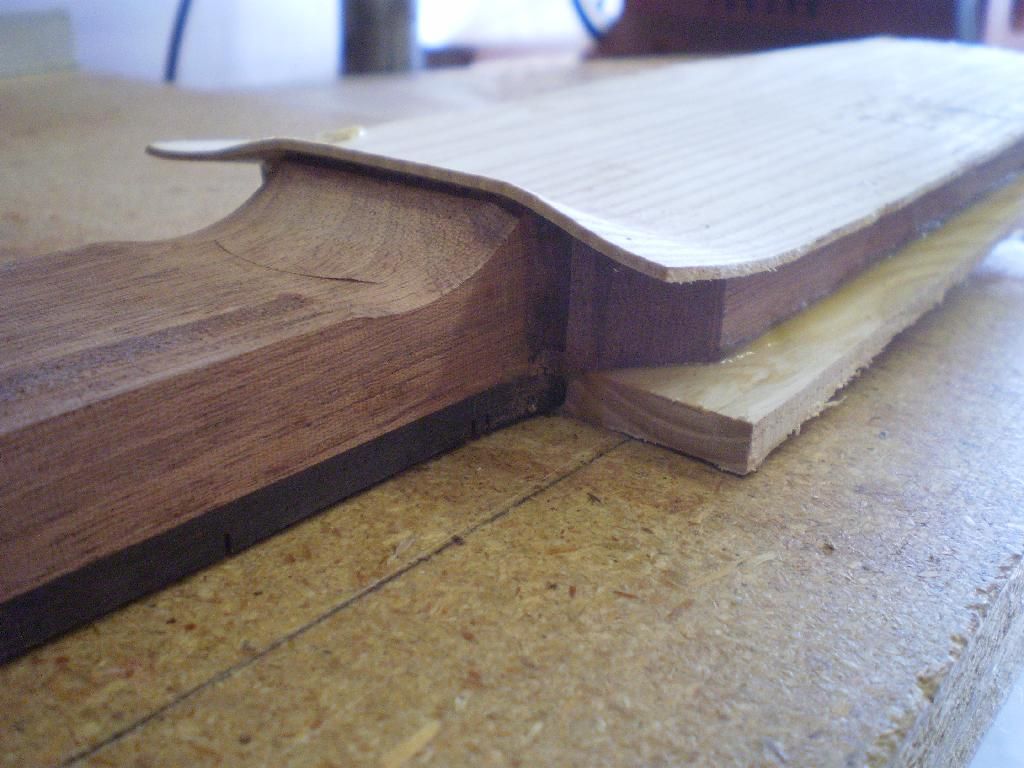 Headstock shaping.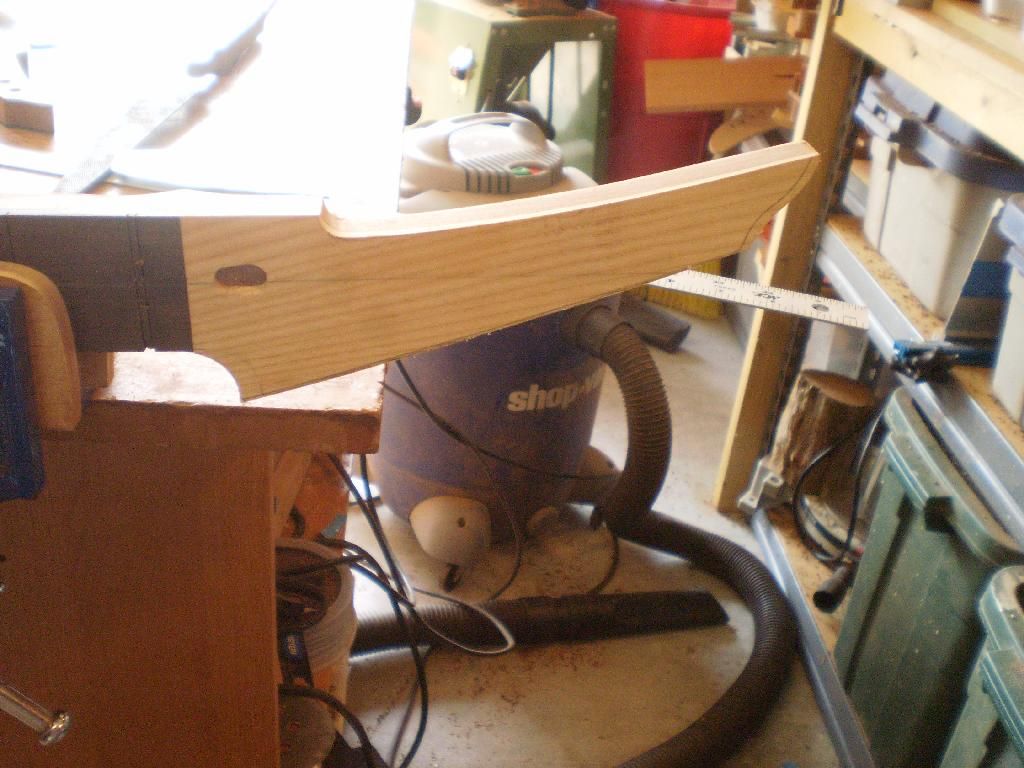 Almost done.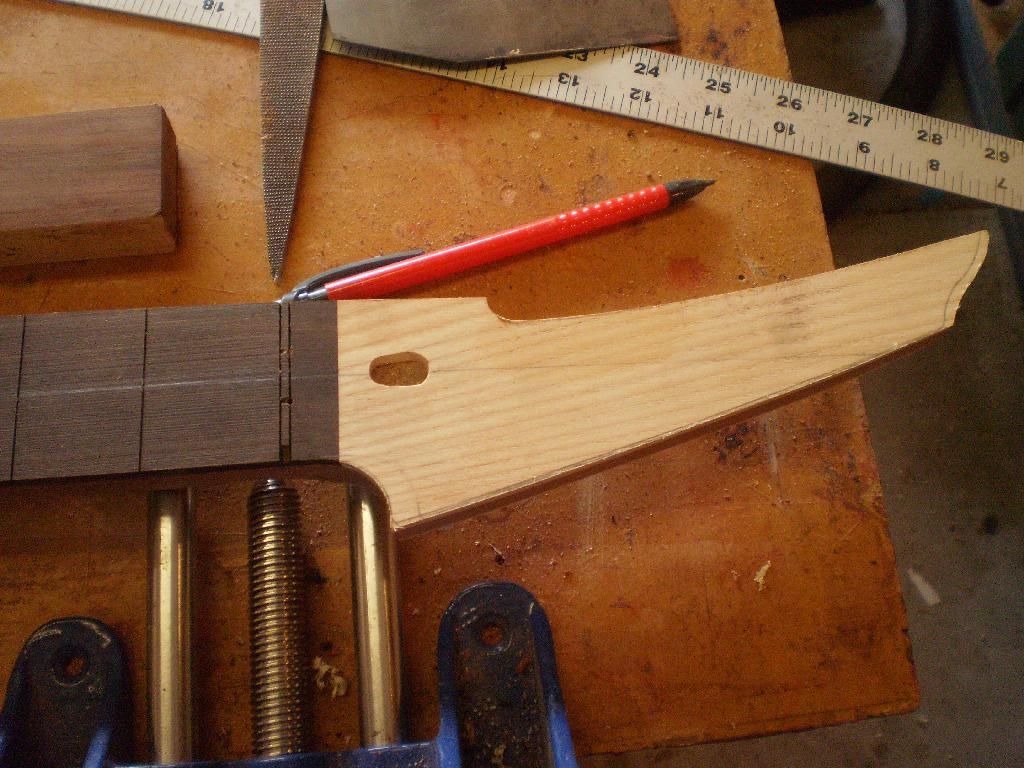 Tuner recess.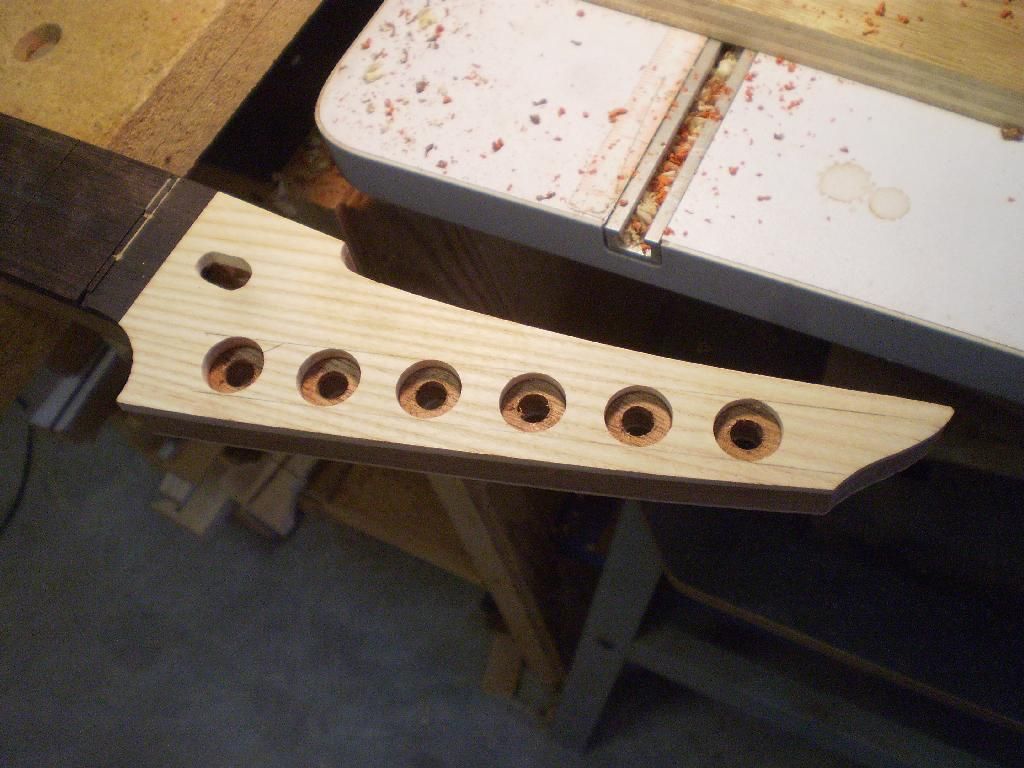 Low angle headstock with deep tuner recess. Not sure it is going to work... way to experiment in real wood. Really should have prototyped this out first.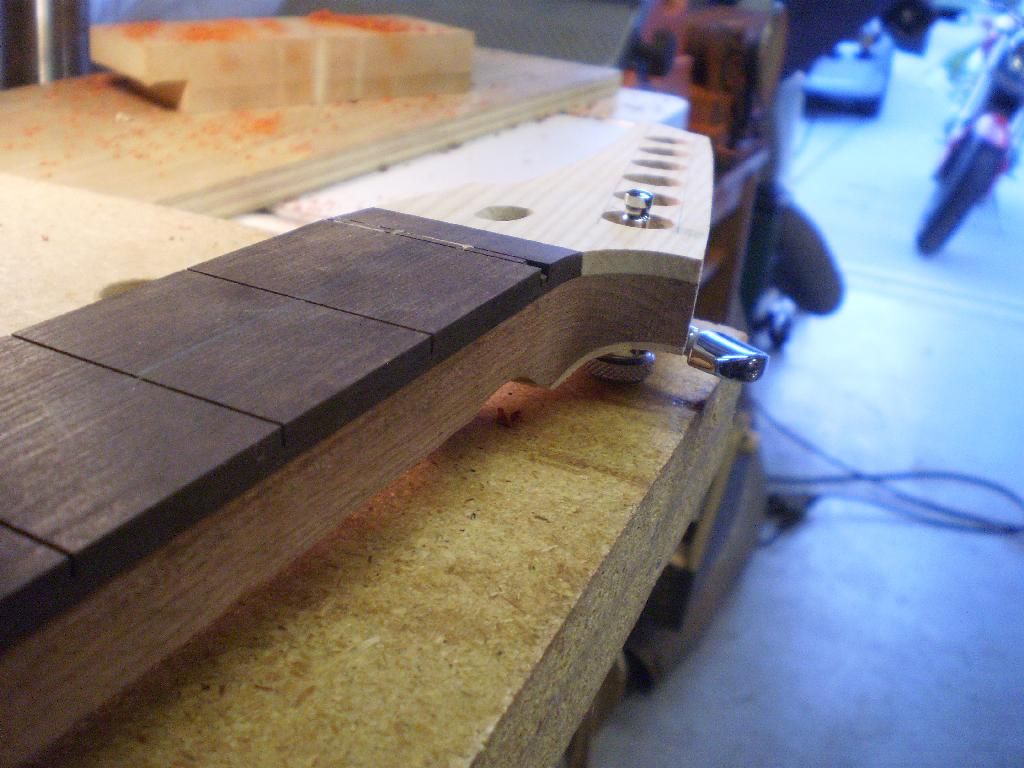 Looks like a win.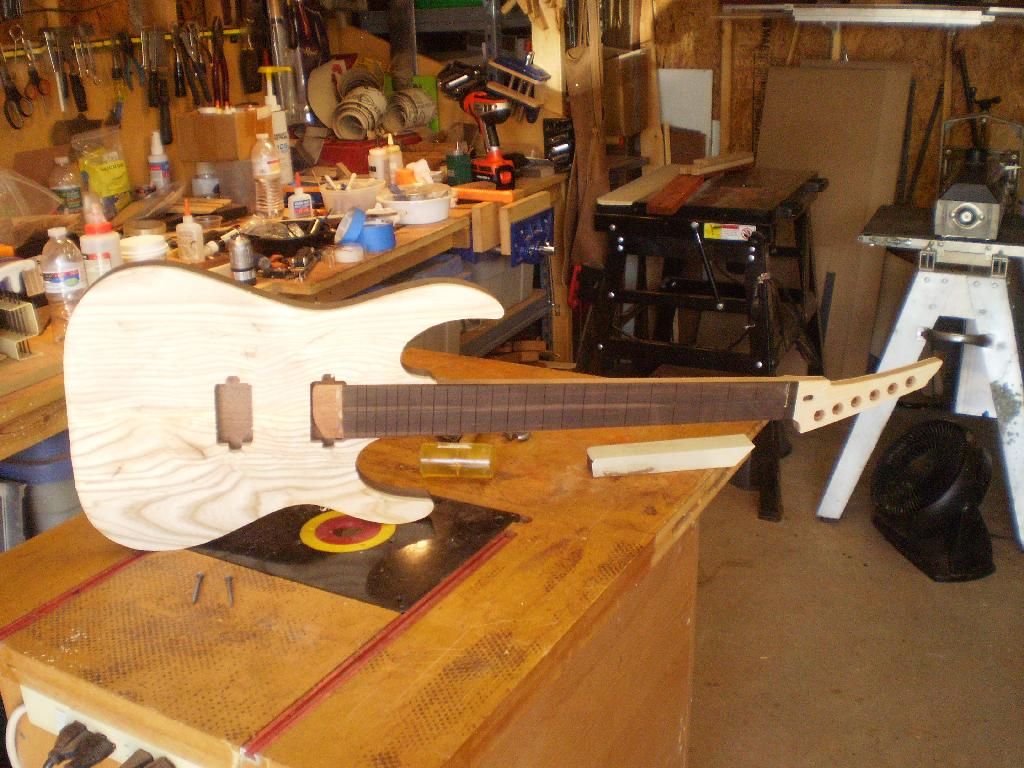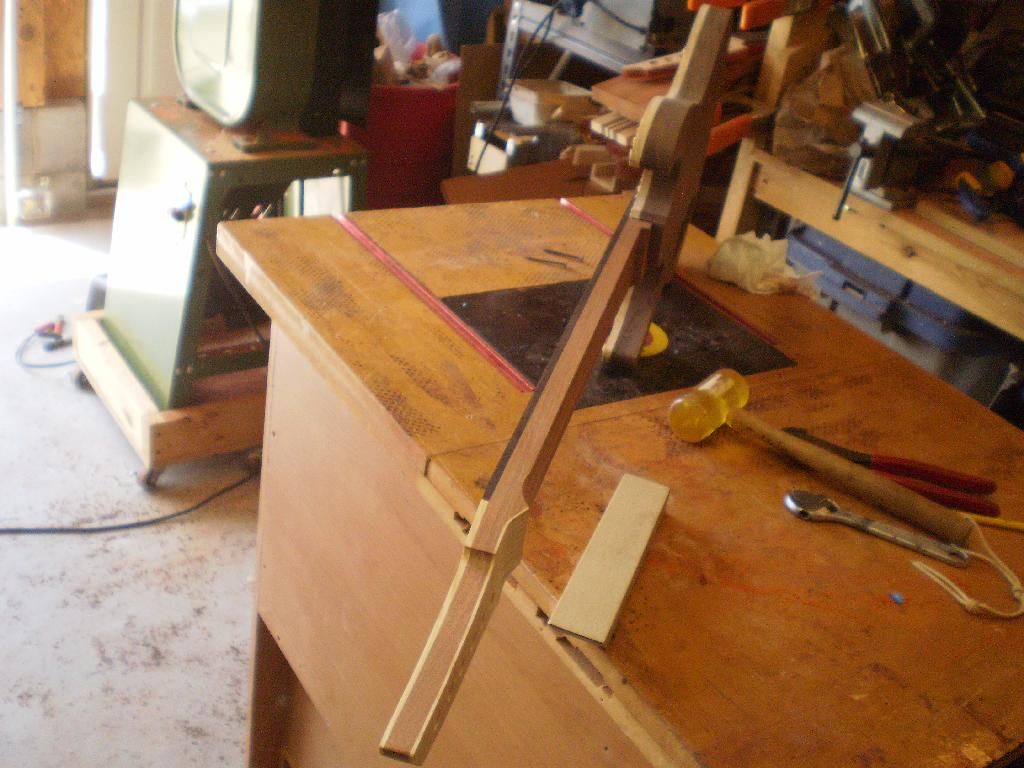 Back on the 7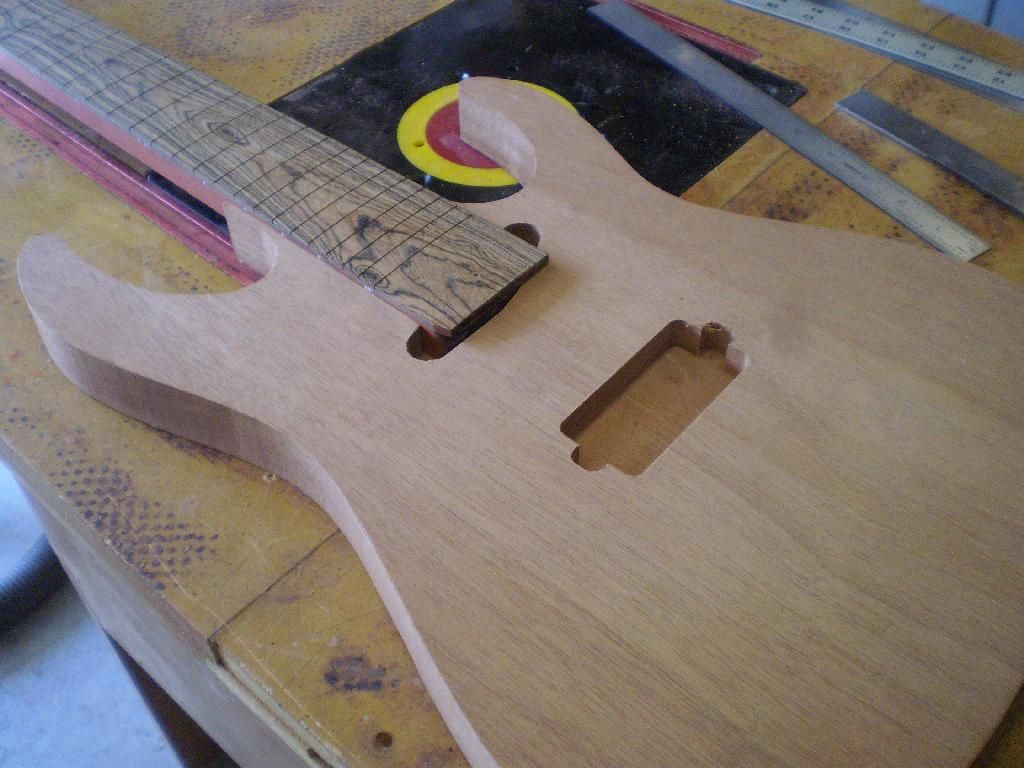 Neck fit.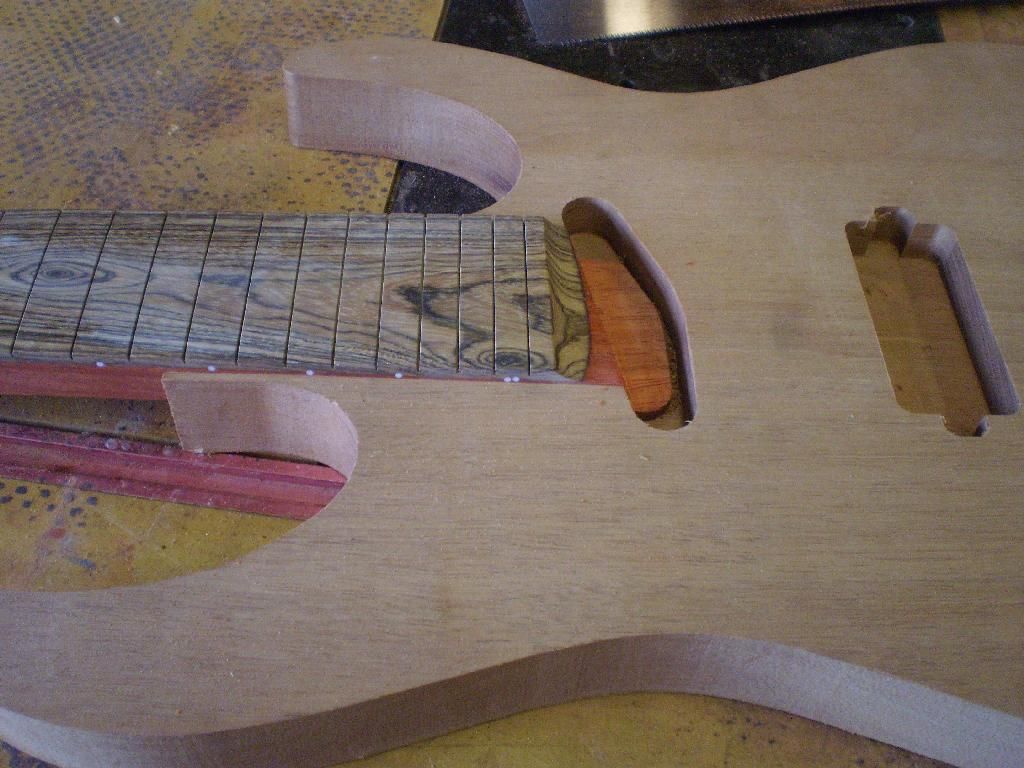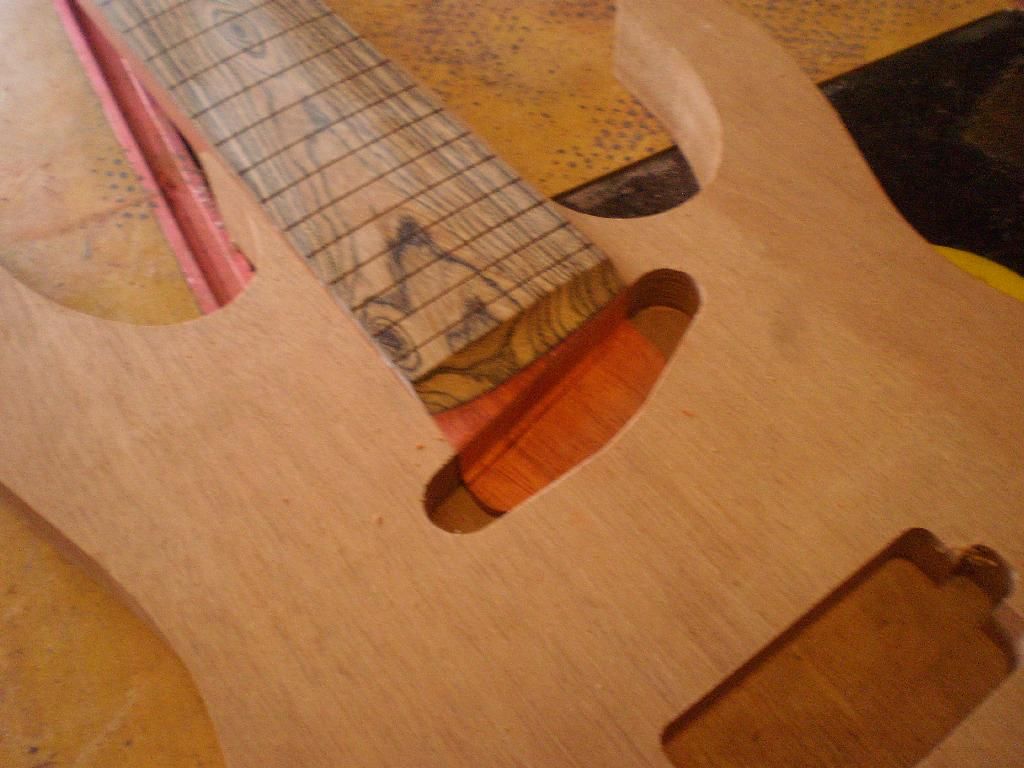 Last Six String Express for the season... Ash body single Humbucker.
Test fit neck.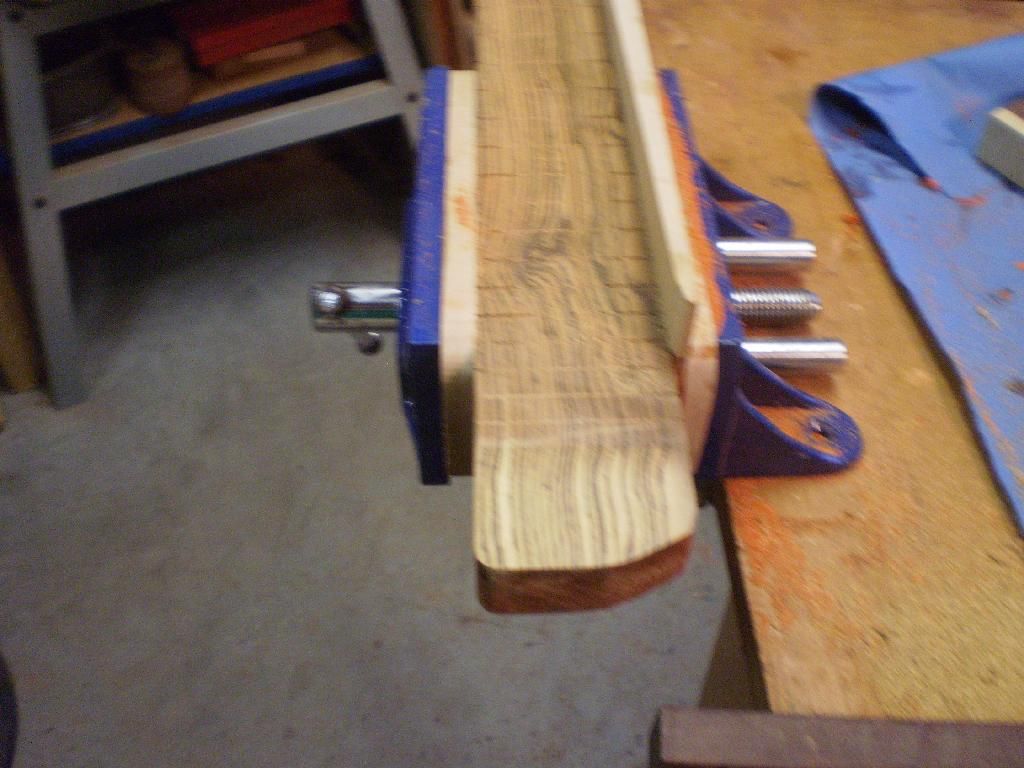 Filled the voids.