The descision.
Last week I got the brilliant idea to put an ebony head plate on what was supposed to be a quick dirty practice neck for the CNC machine. I was looking for another T9 (tele style) guitar so I could finish up that model and say it was ready for production. Then this happened.
I dug through a pile of tops and found a killer quilty flame maple top. Problem is it will only work for an S9 (super strat) body. Honestly the neck looks so slick that it must be a super strat. I can not envision it as a single cut anymore. Worst part about this is I have no room for anymore S9 guitars in my study. That means someone has to go, probably this one. I miss it already and it isn't done yet.
On to the one that is leaving. Getting the fretboard glued down. Now that I am sure of the CNC process I can just do this.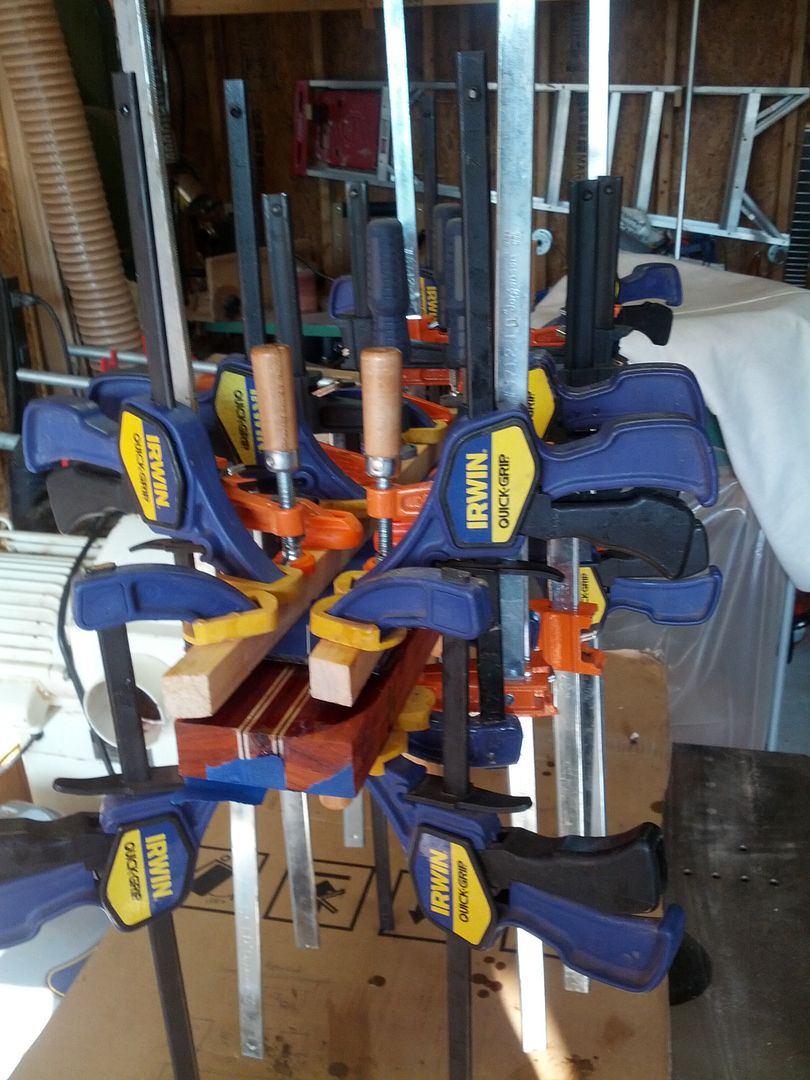 Not sure how this happened but the epoxy ran into the fret slots and ran under the tape on the headstock as well. It never ends...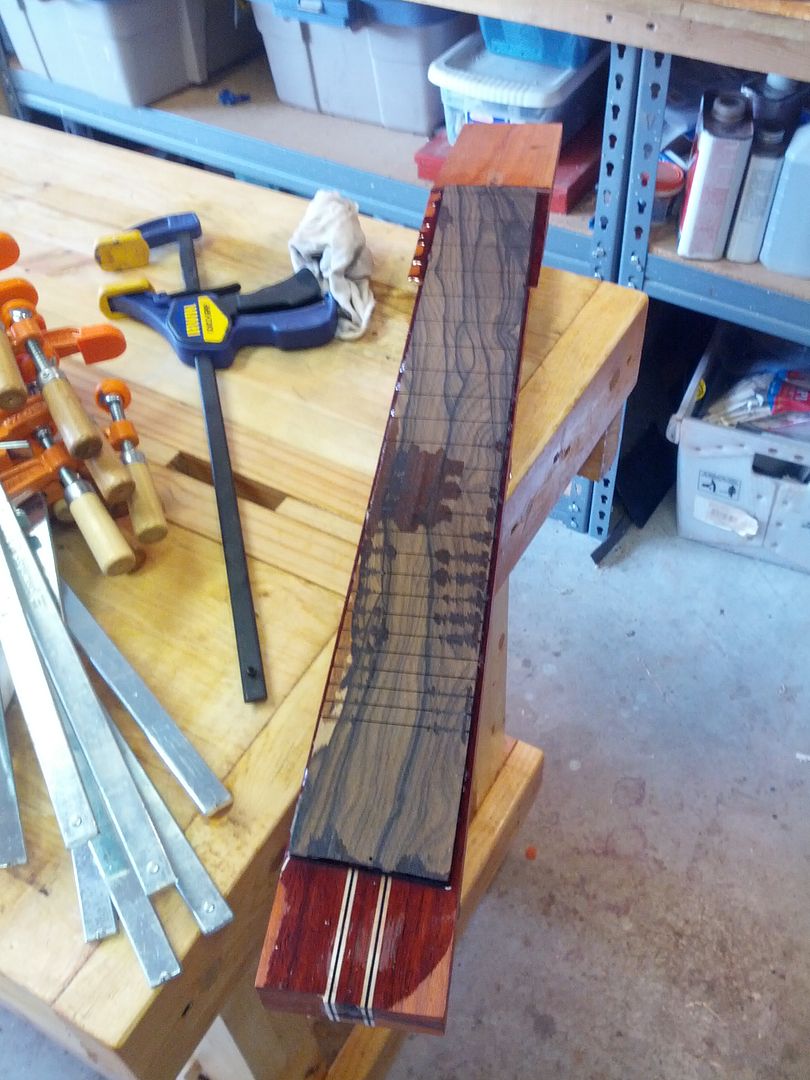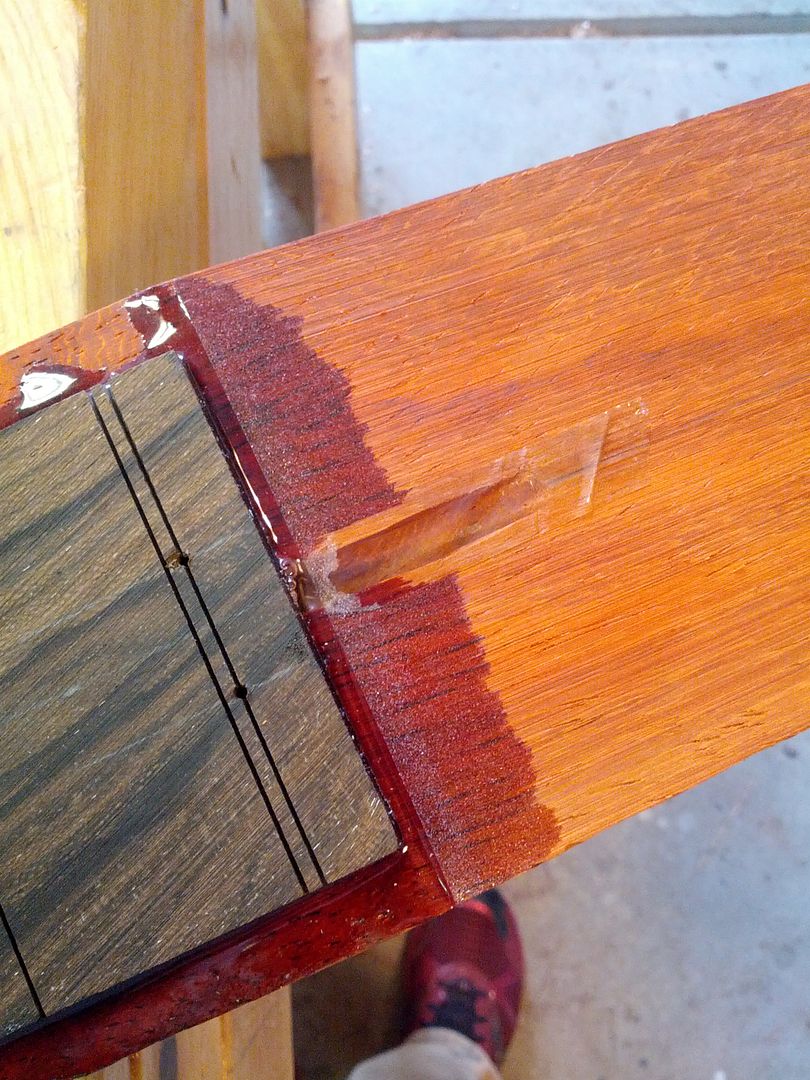 The top is also glued together and on the body.
Speaking of production here I get several trussrods set in future necks.
And I finally bit the bullet and started using the CNC for my fretboards. This is just an experiment and we will see how it goes. But slotting multiscales is still a chore even with my template system. So I am going to try this.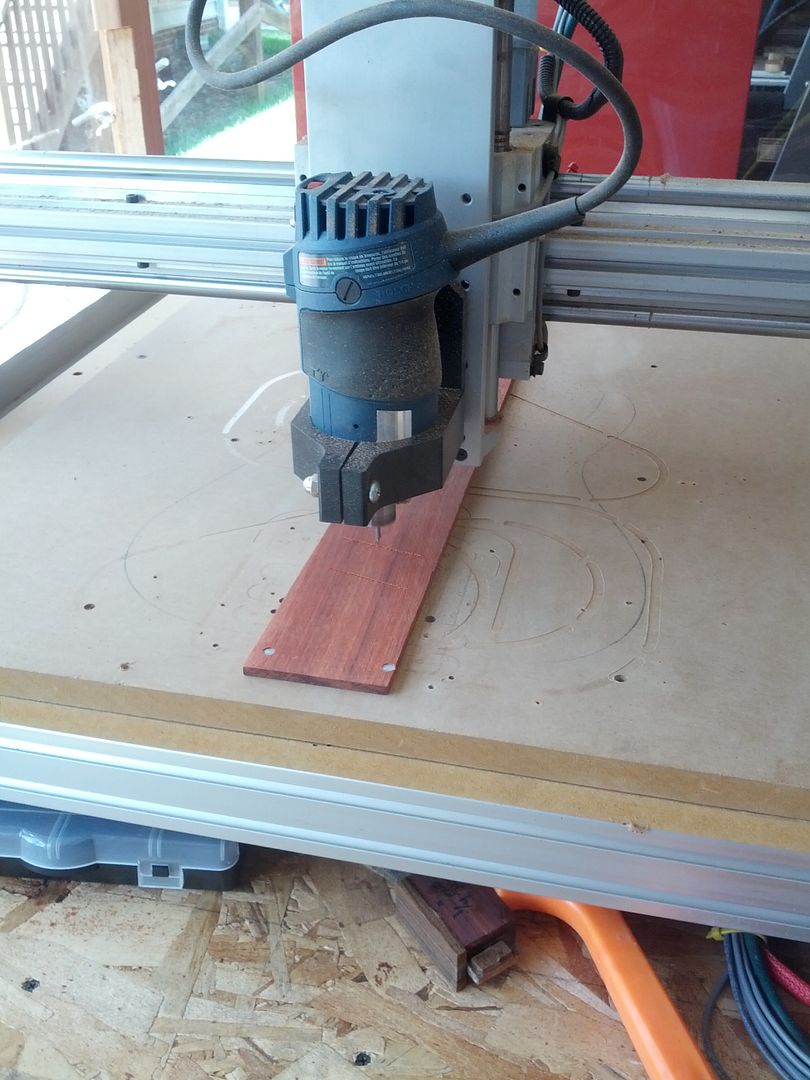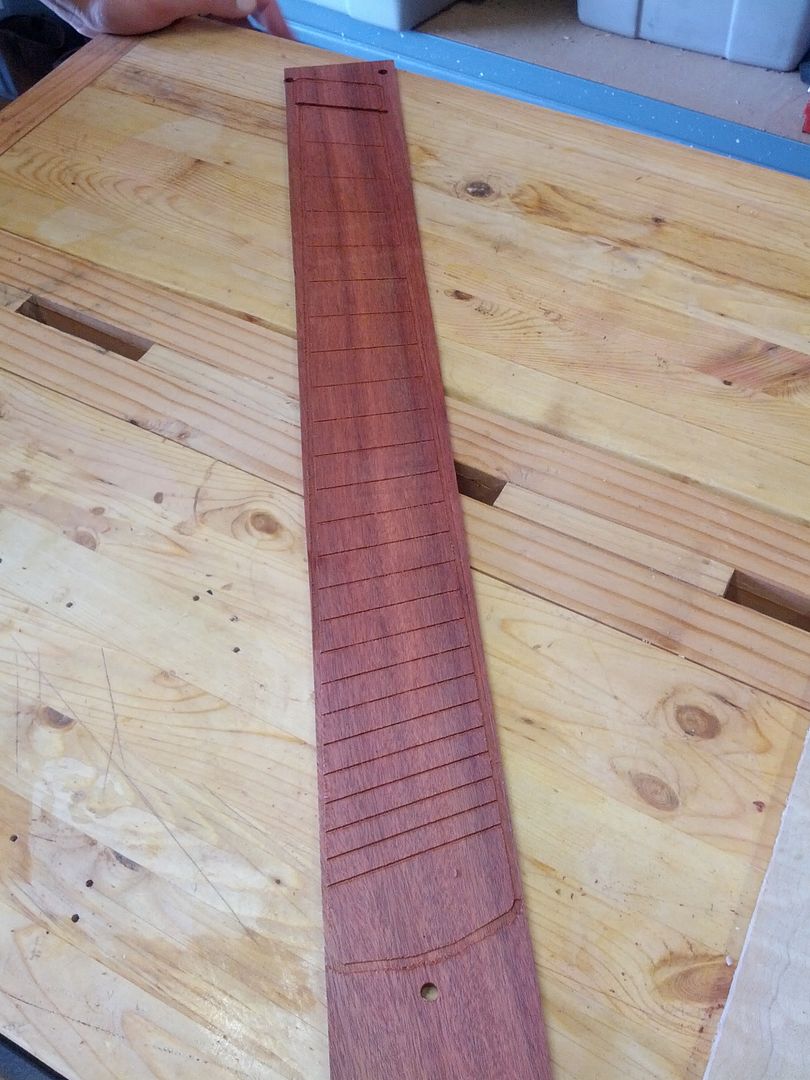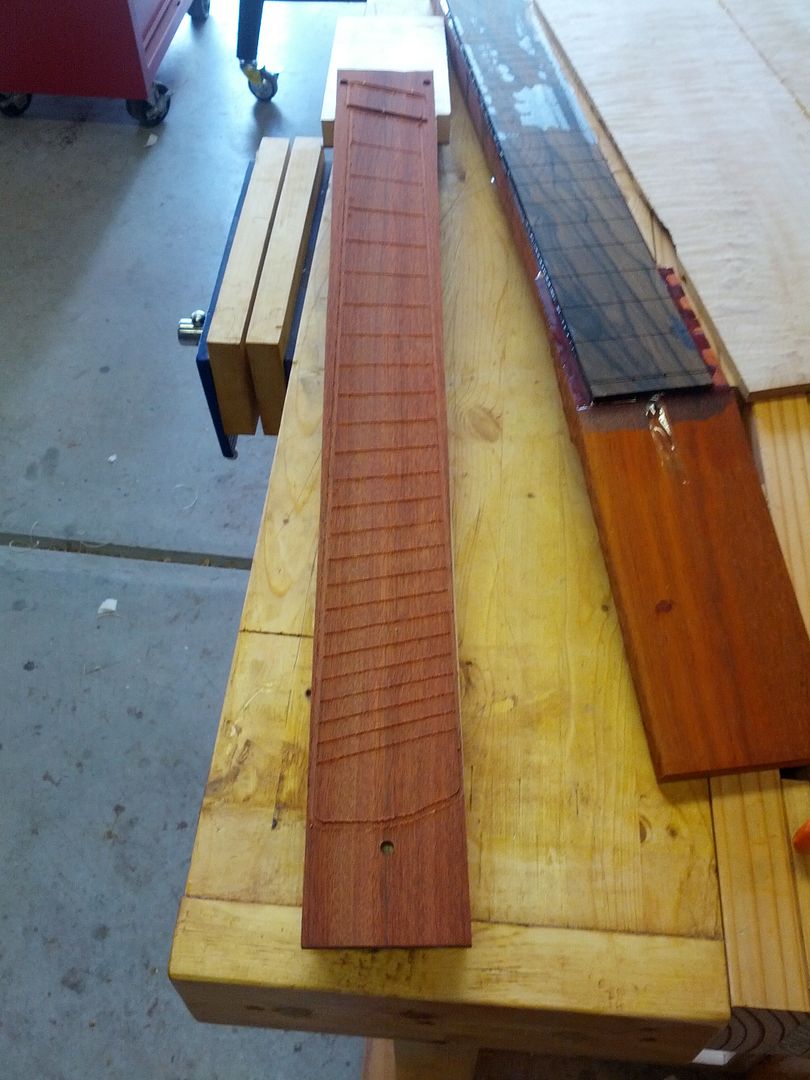 More multiscale pickup bobbins. ABS halves glued together with PVC glue.
Side project... Wenge salt and pepper napkin holder.