Neck for the Red Witch II fresh from the CNC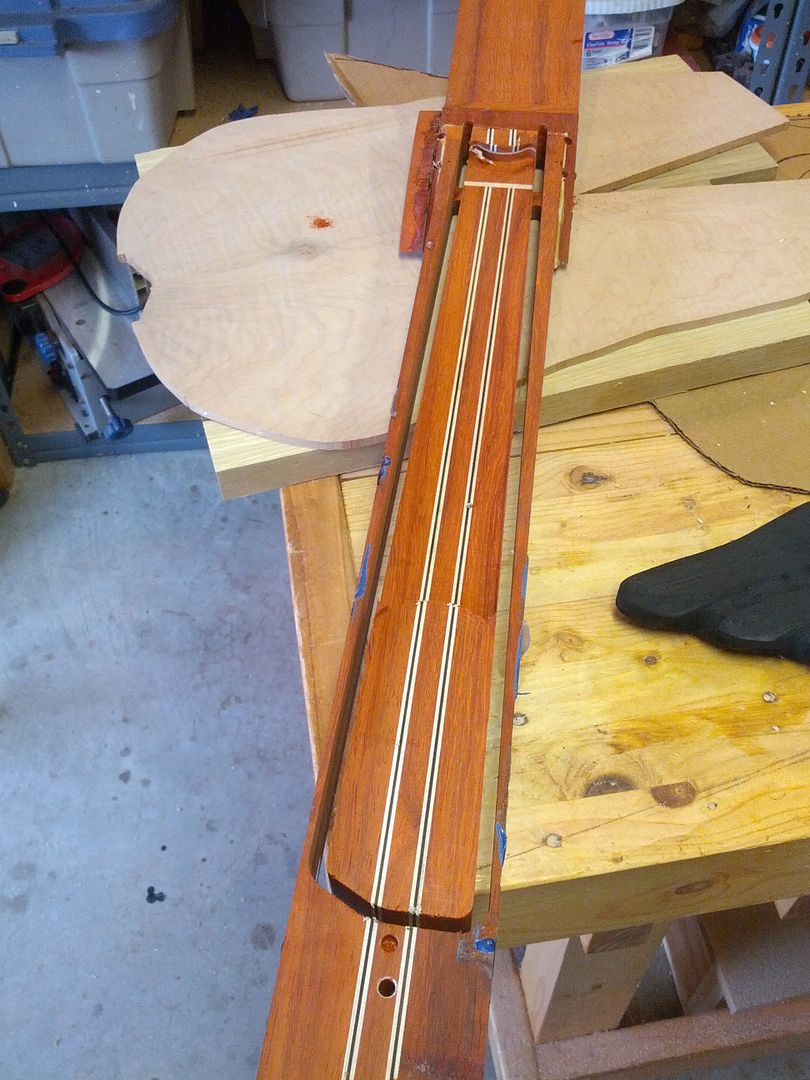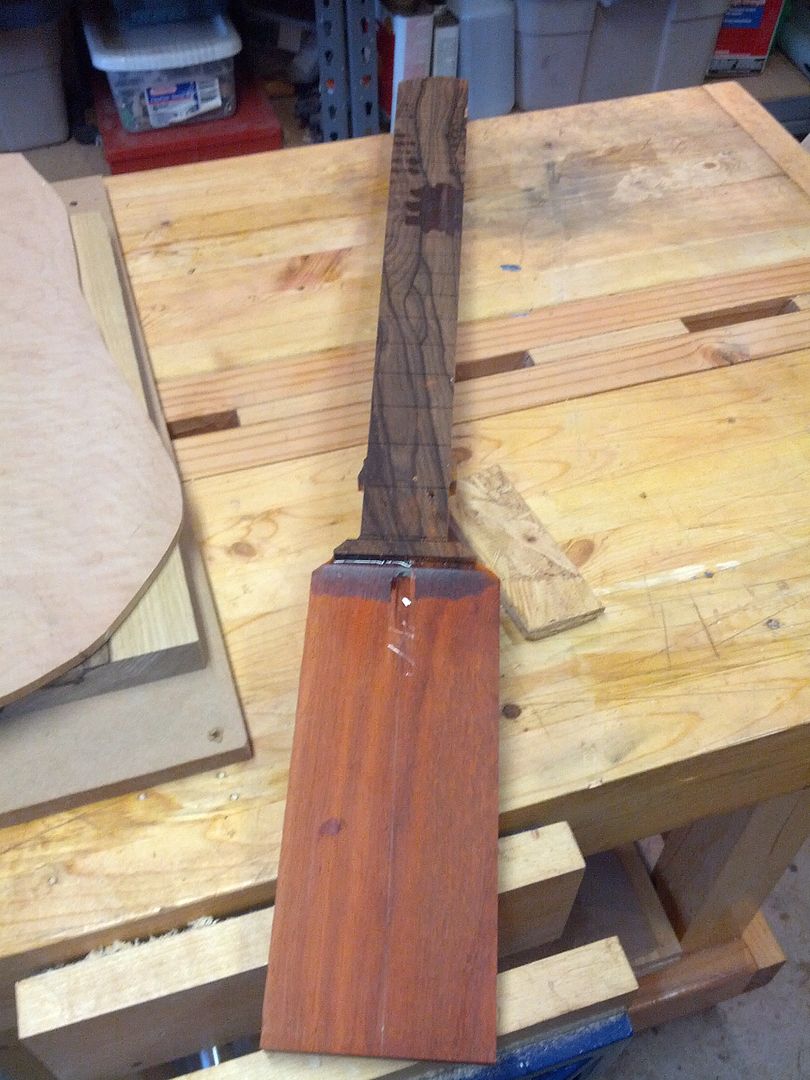 And on to the body cuts.
While the CNC is running the body it is time to work on the headstock and fix the frets that are full of epoxy.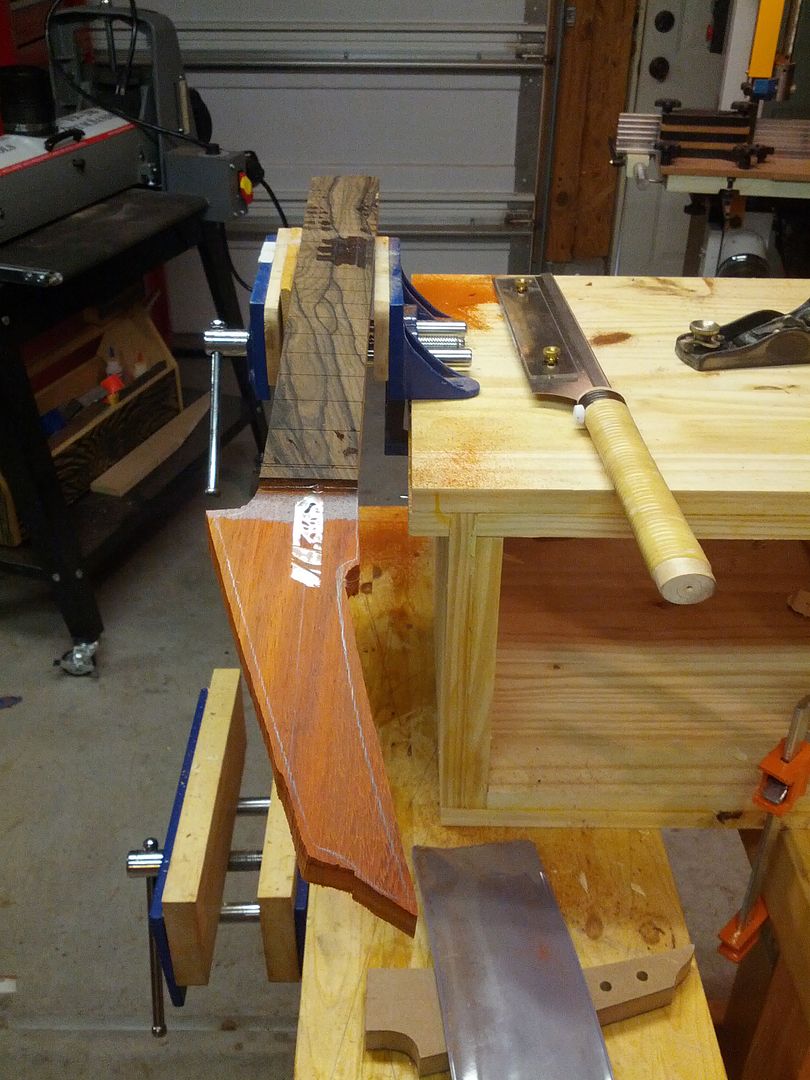 Glued up the head plate.
What is the CNC doing anyway?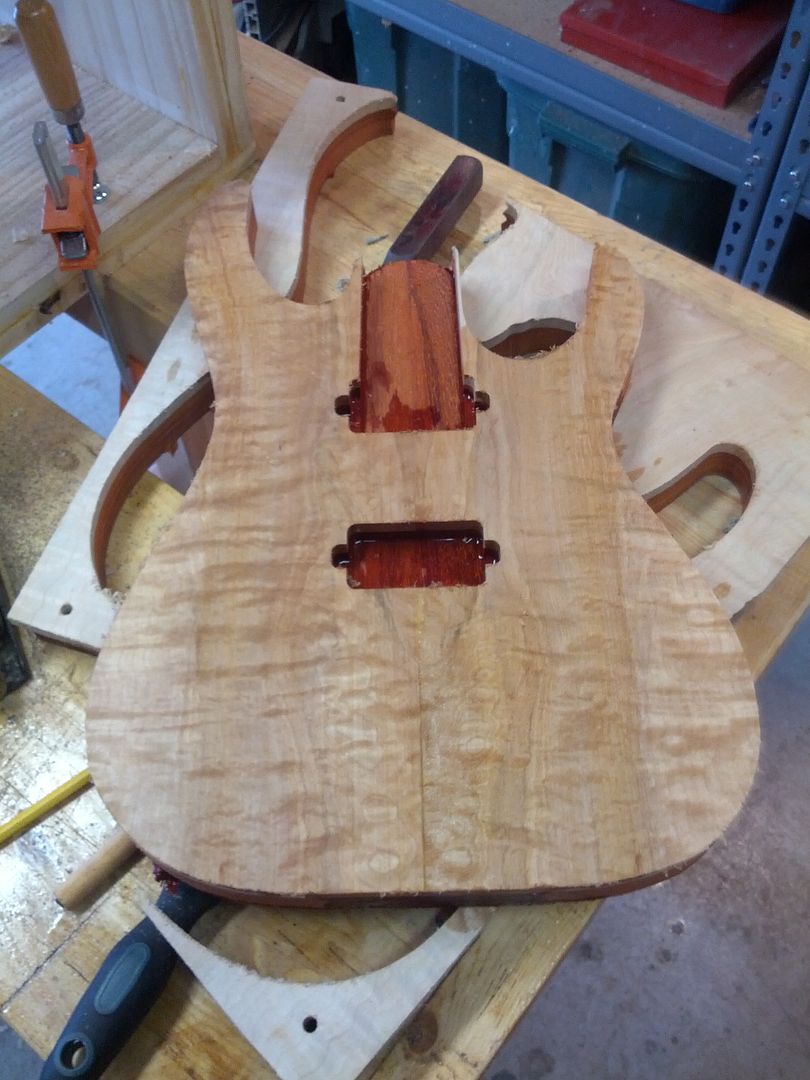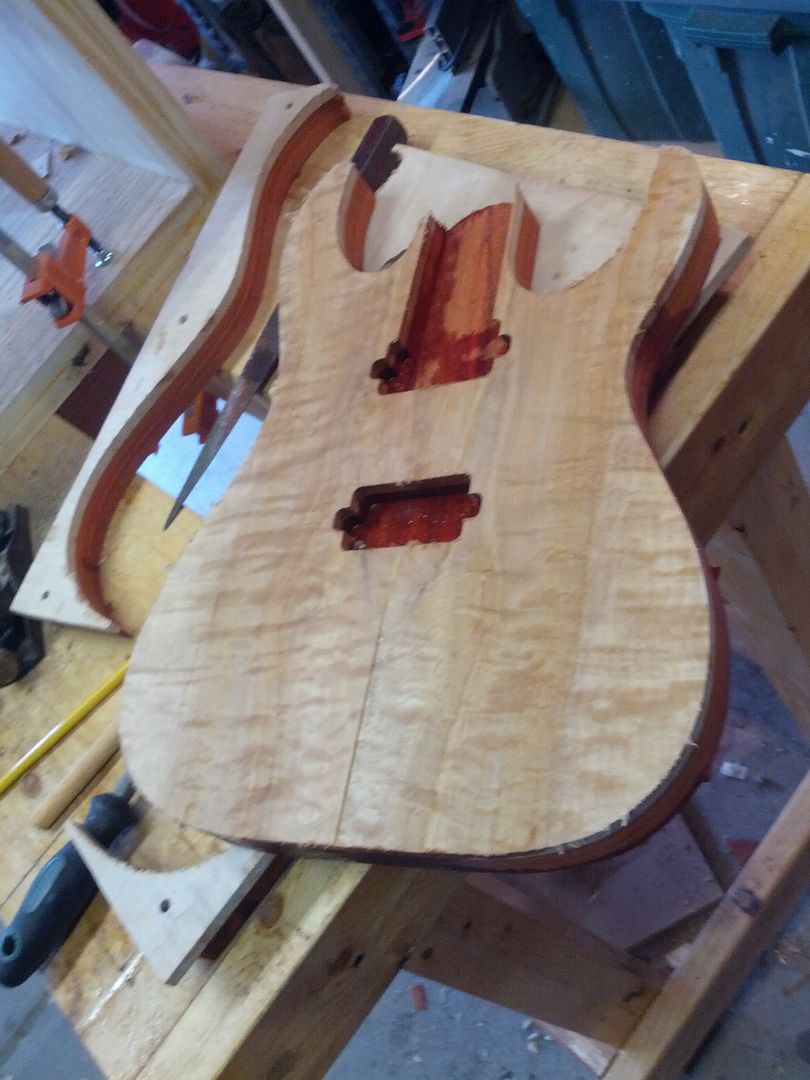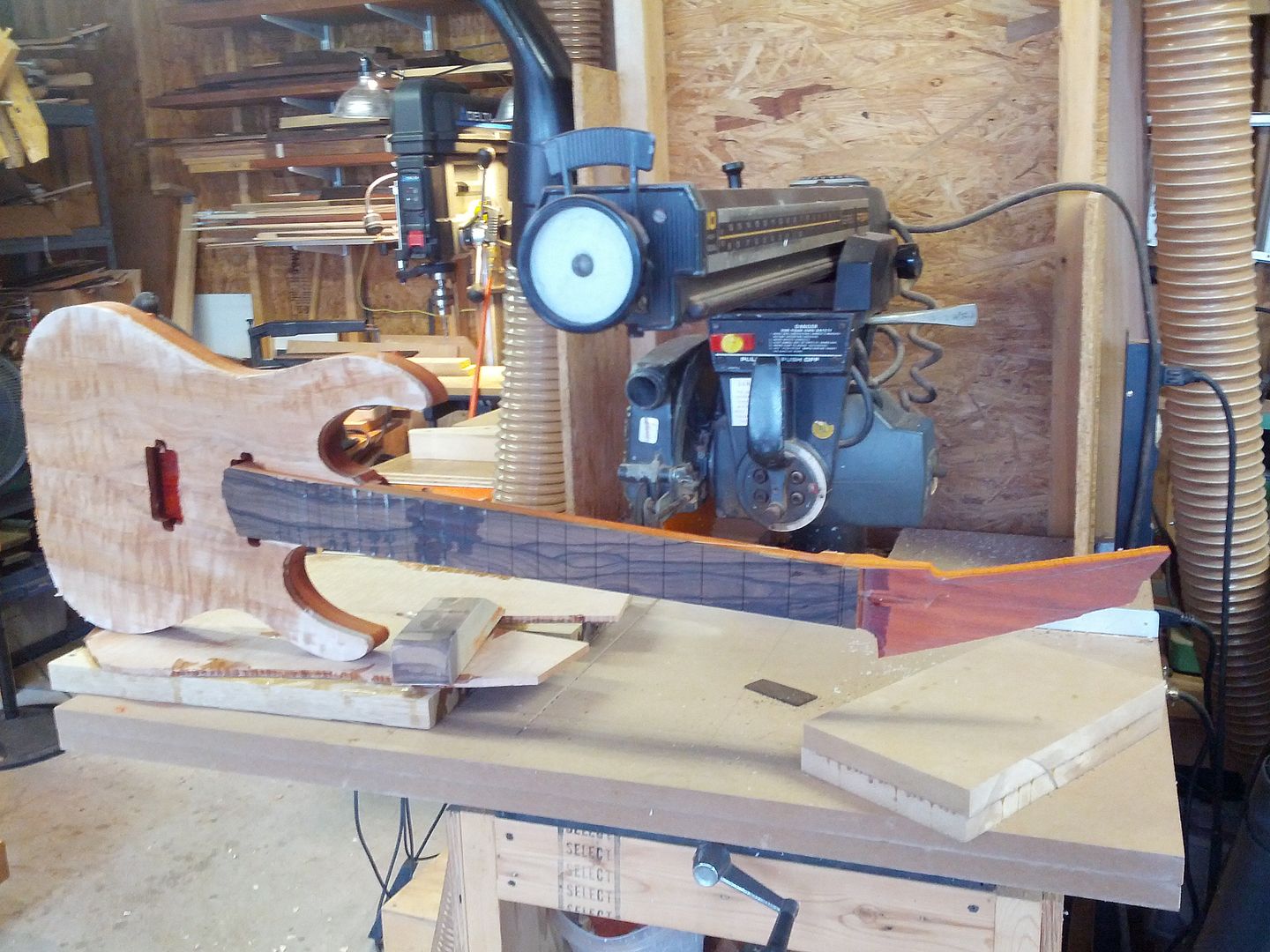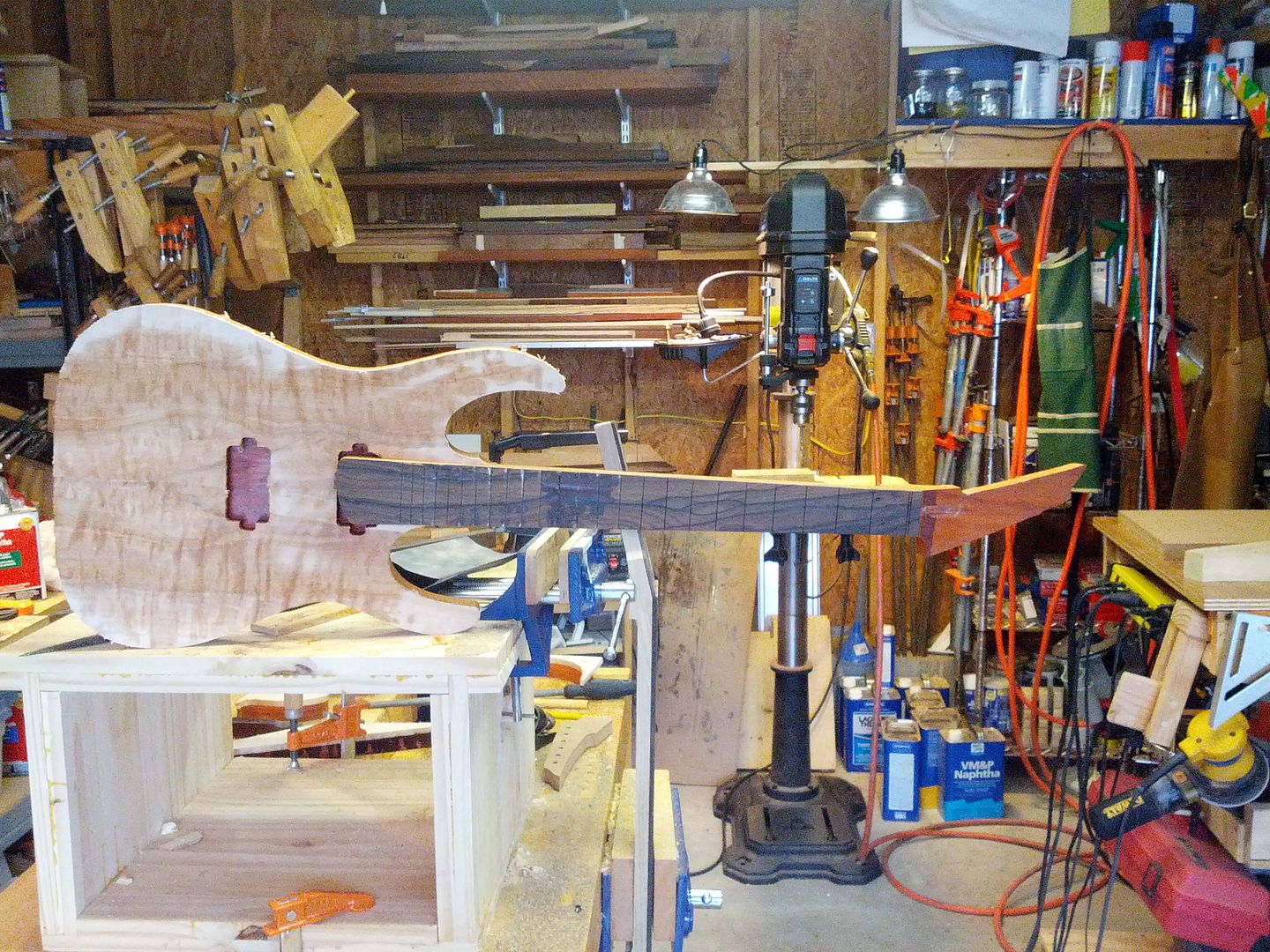 Prepping the body blank for the unnamed guitar. The top and blank are really close to the size of an S9. I had to use the template and make sure it did not slip or move during the glue up.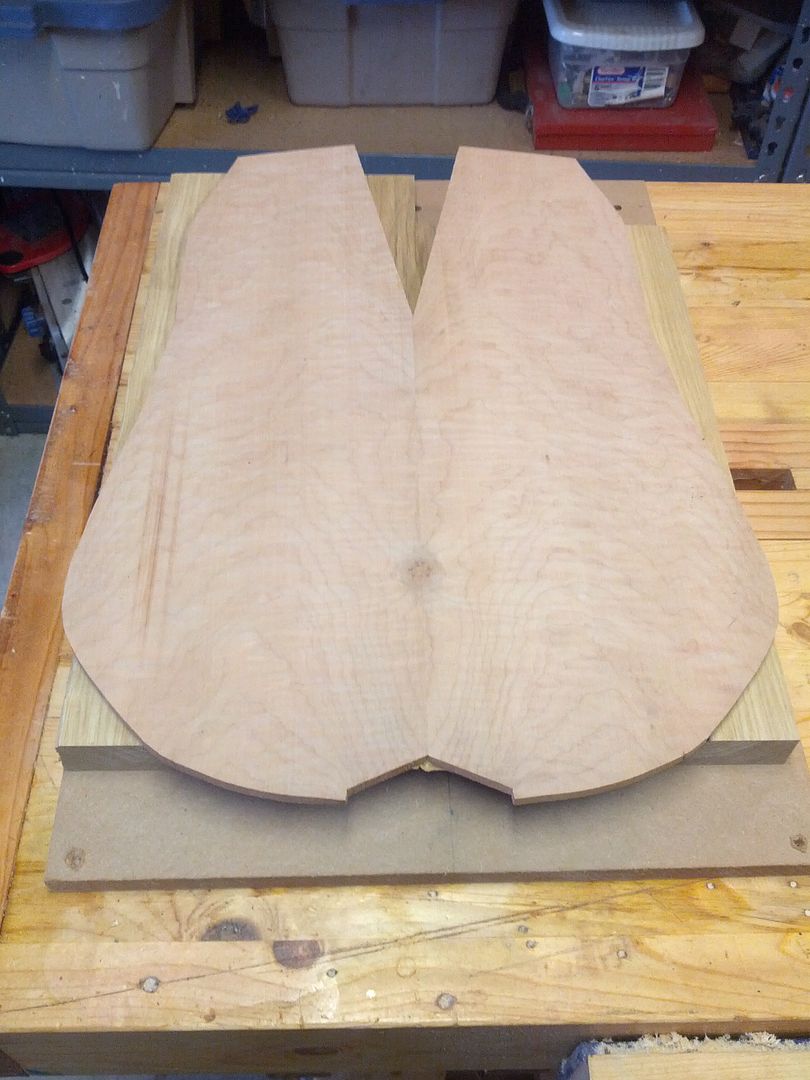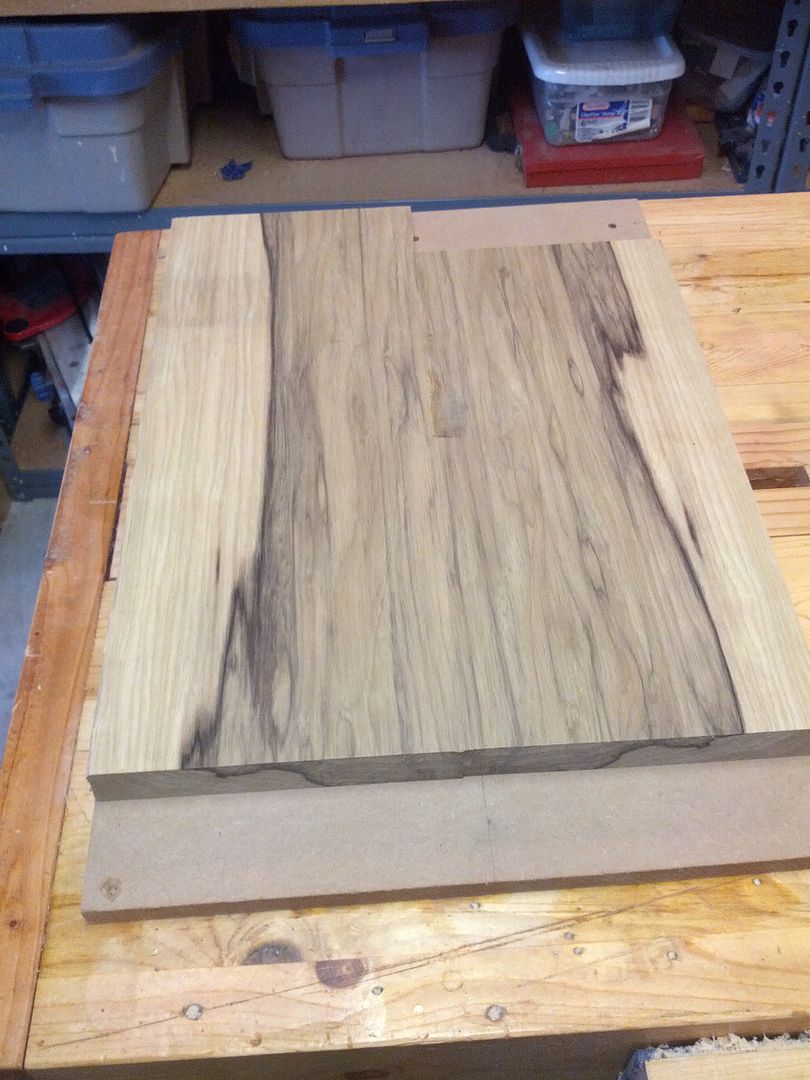 All glued up
On the CNC we get a look at the body sides for the first time.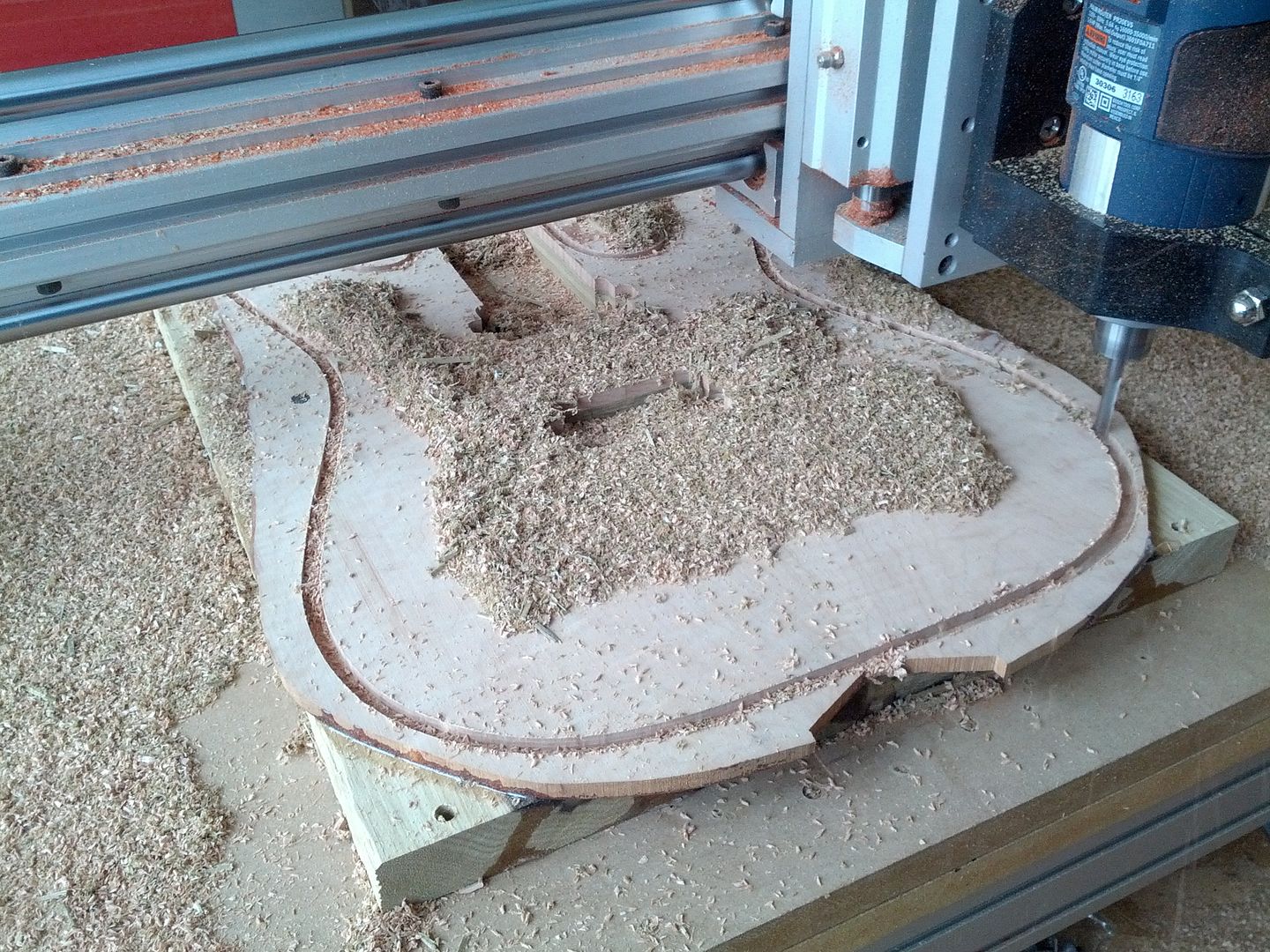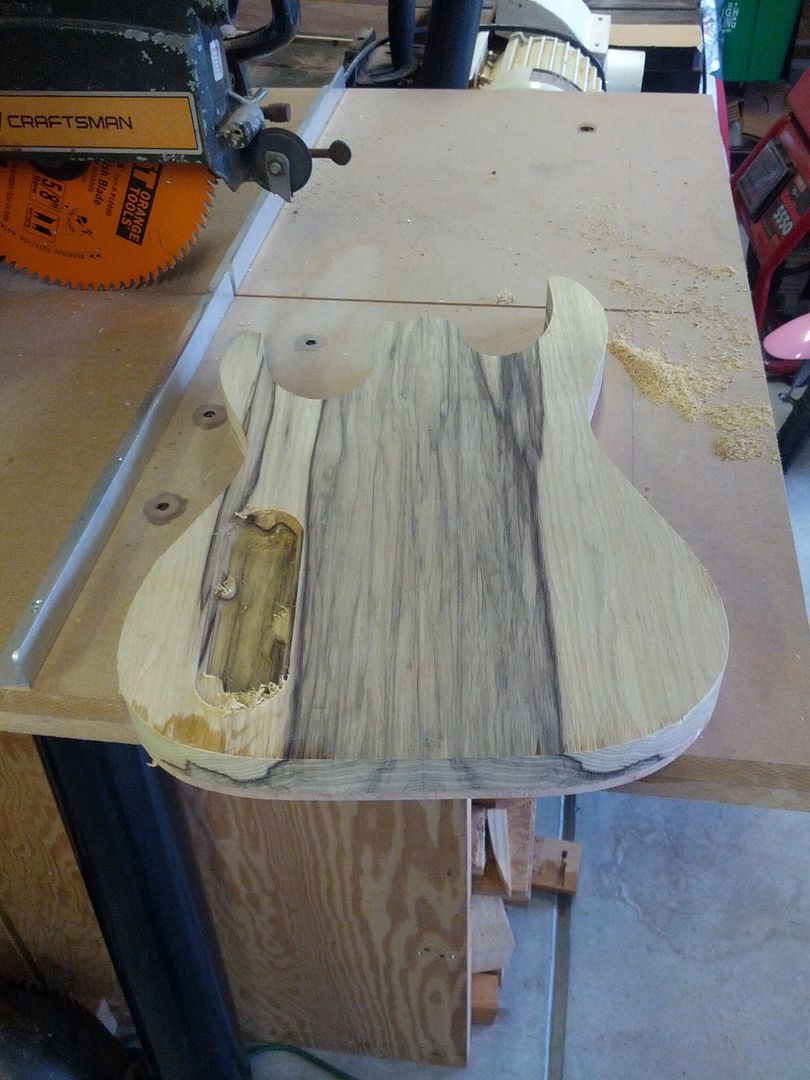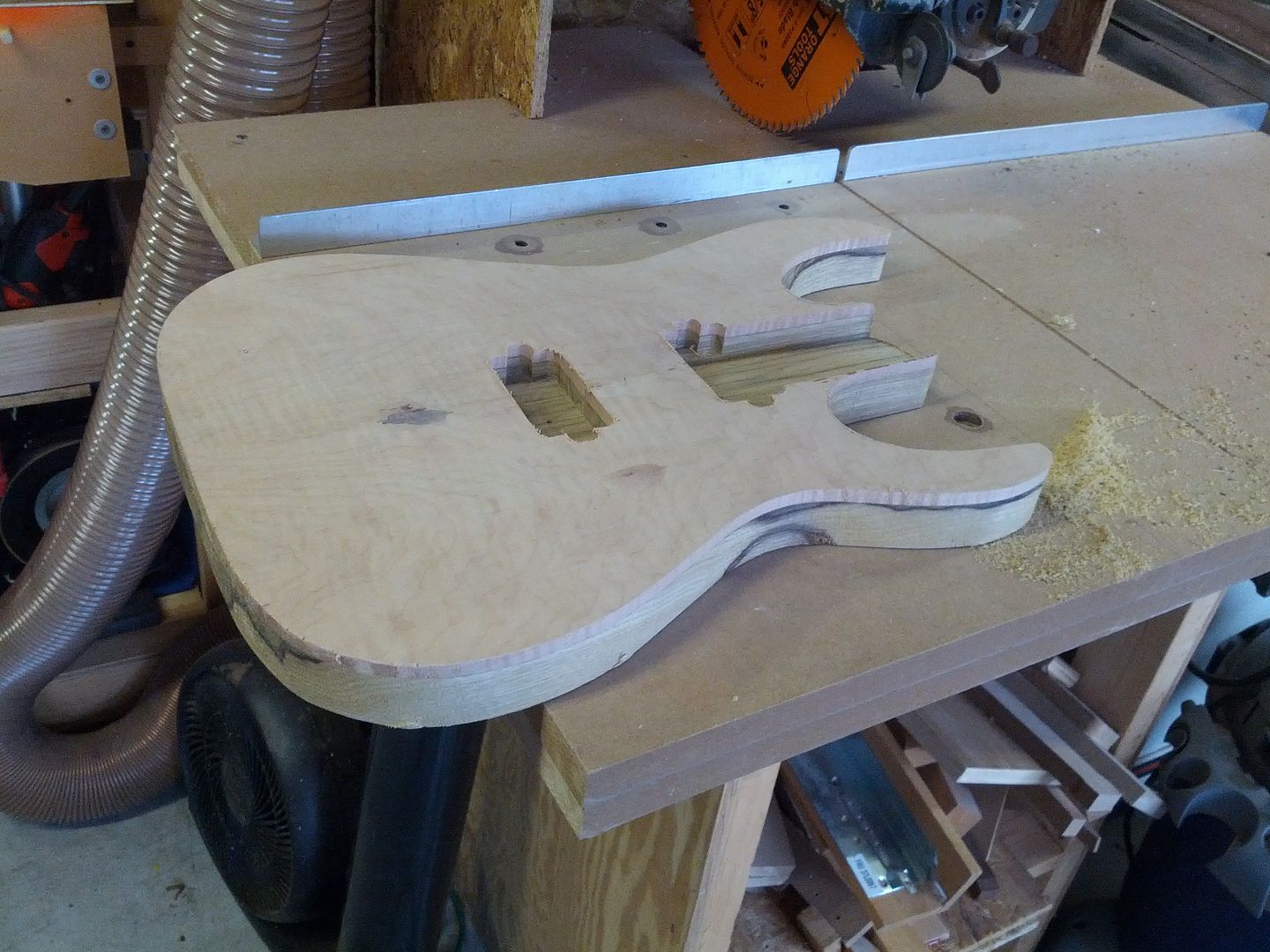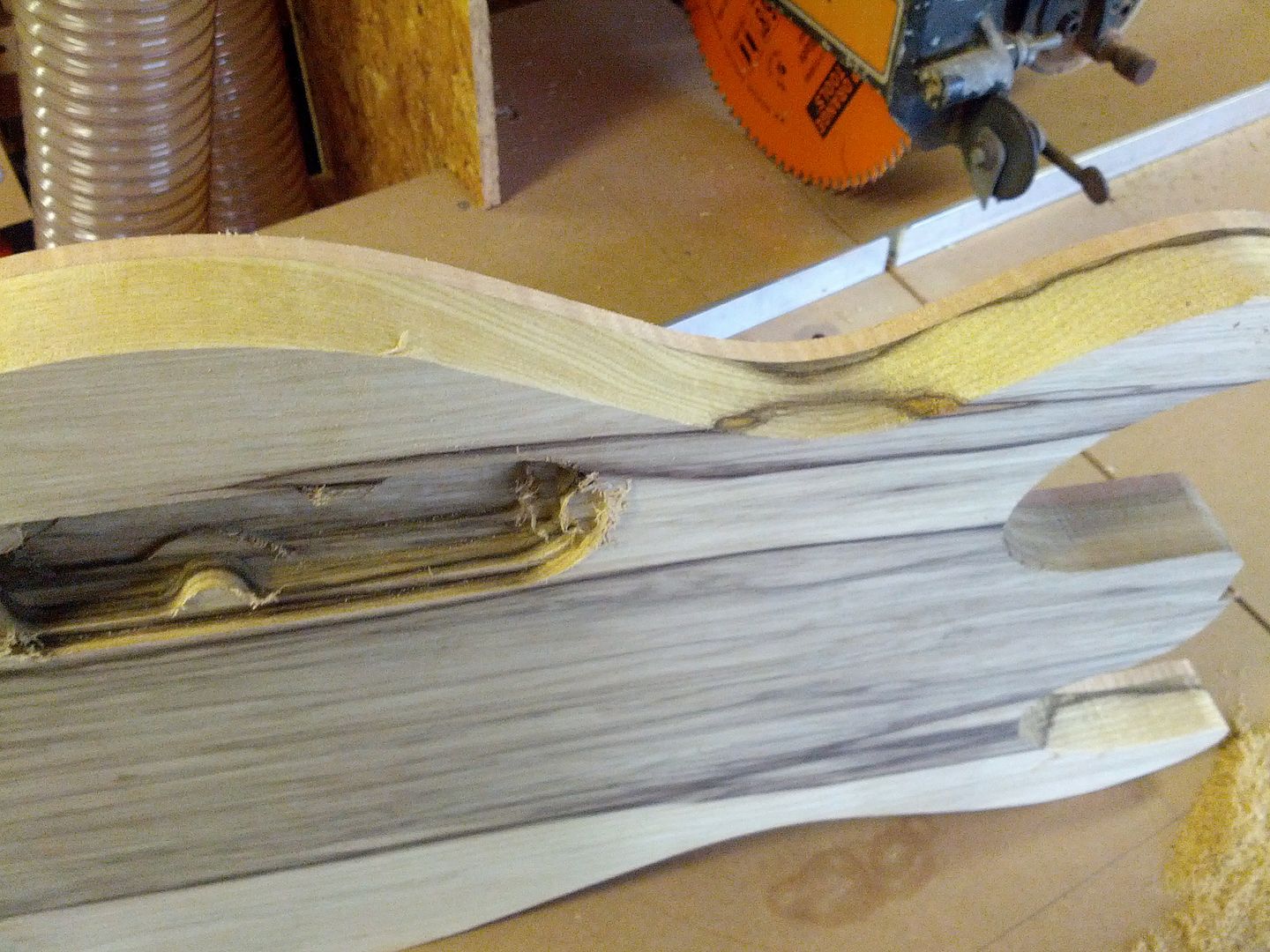 Time to fix up the headstock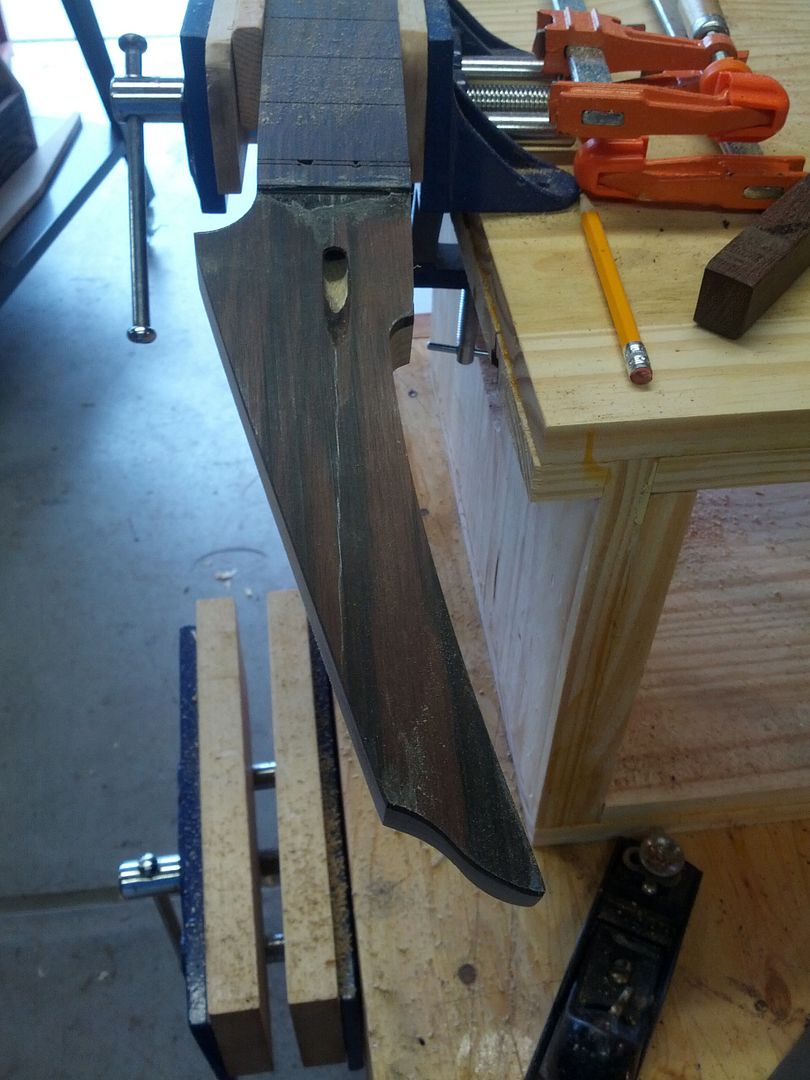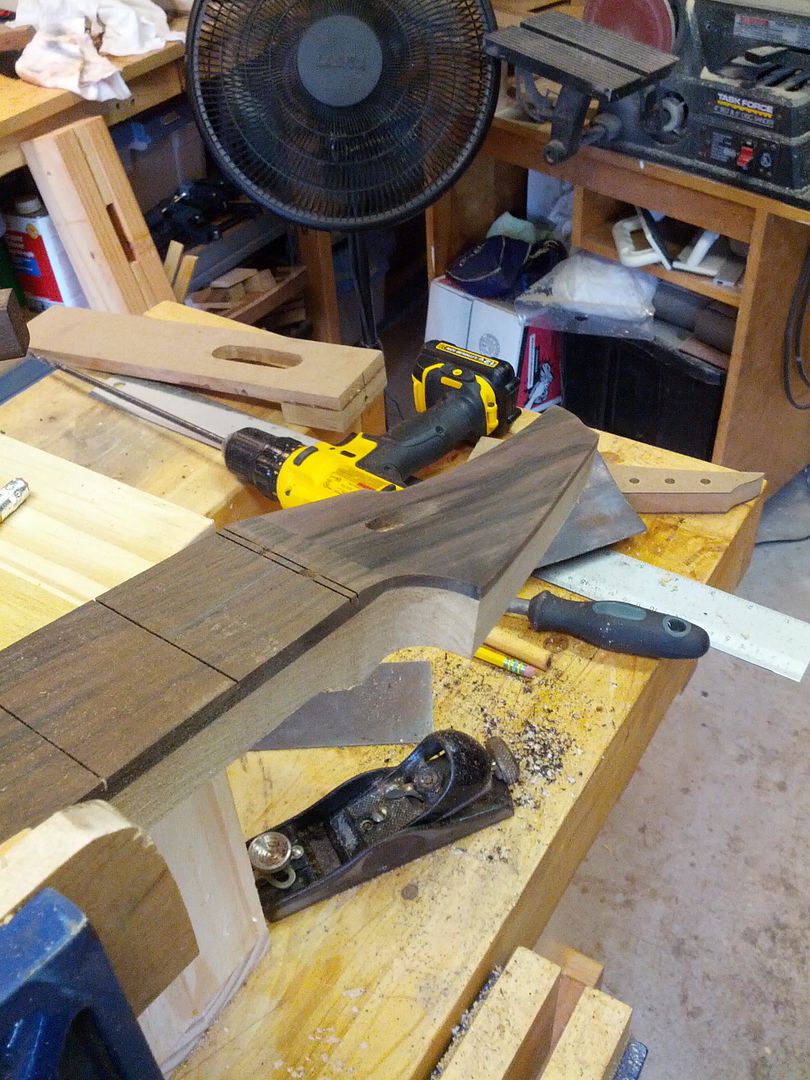 And here we are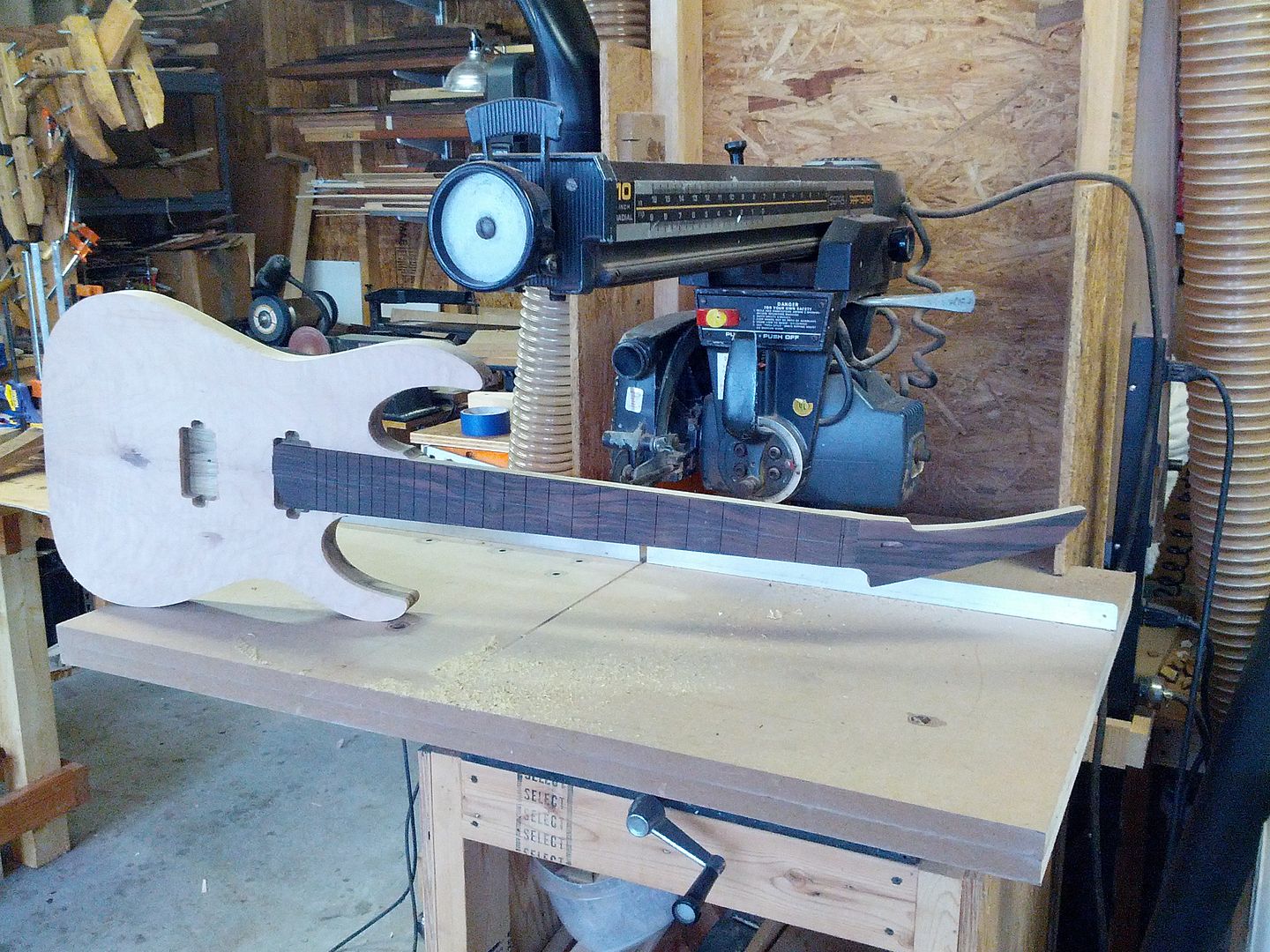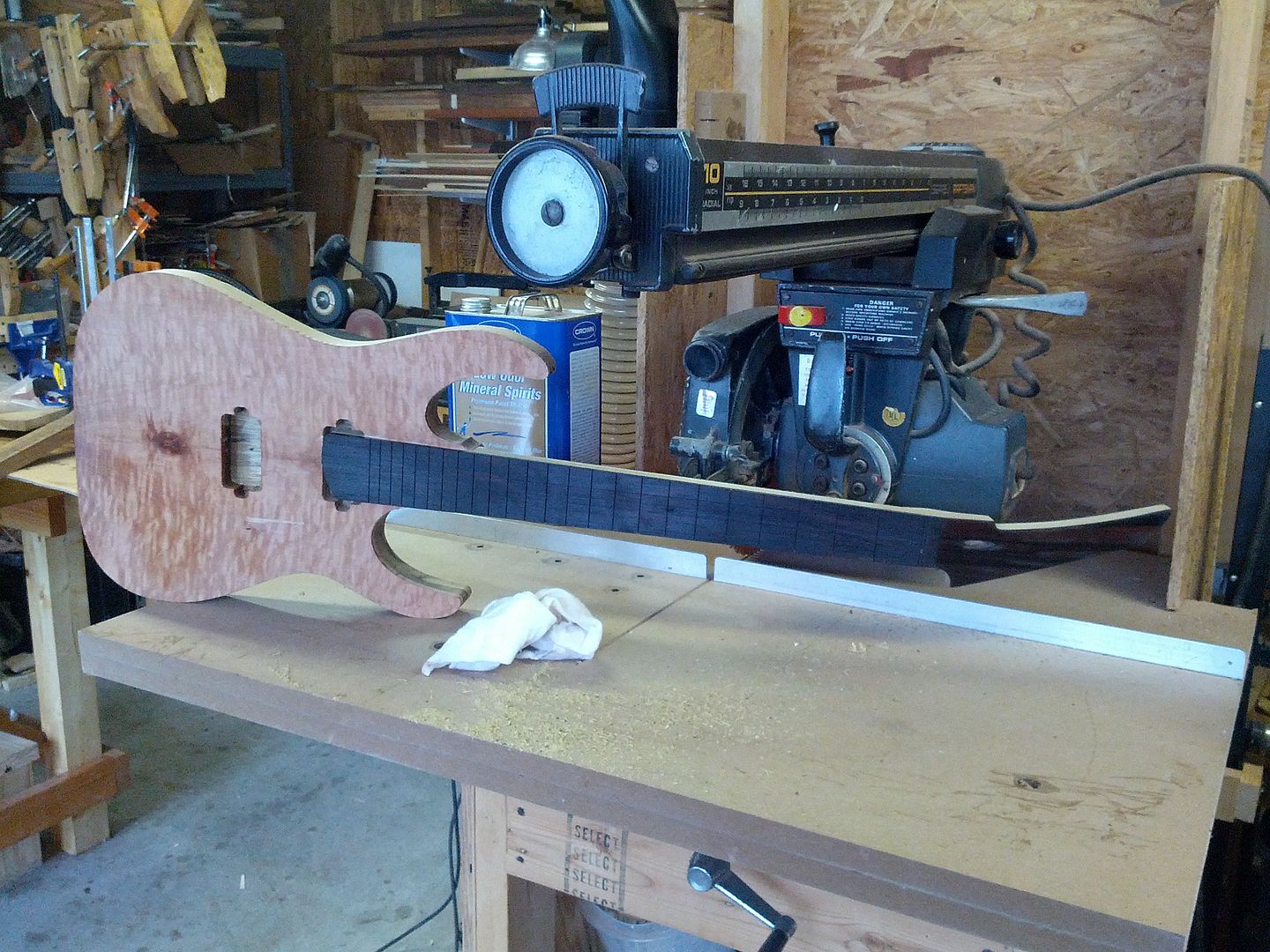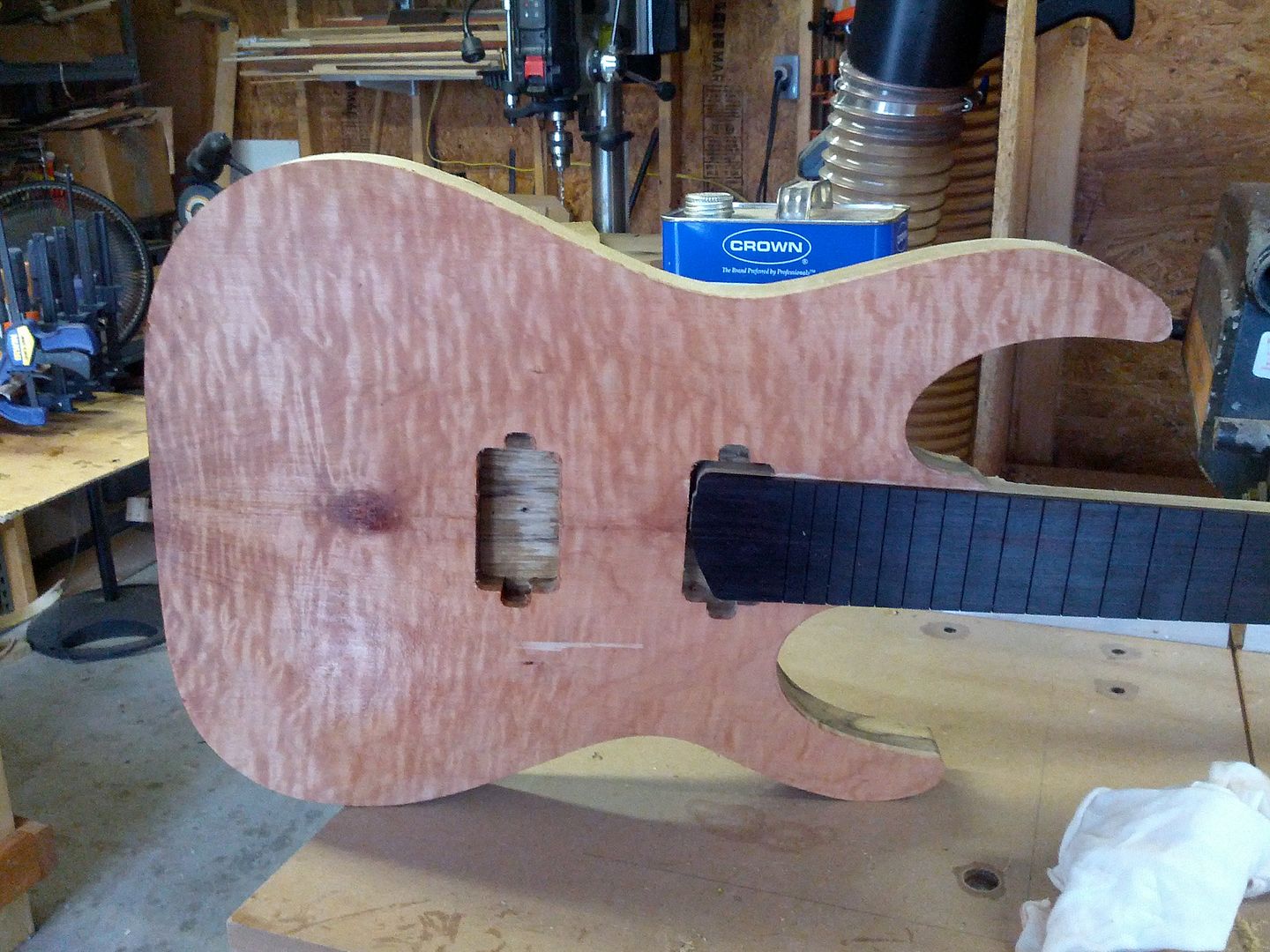 And back to the other 7 string I was working on that I changed my mind on its top. Finally decided on one. Figured Tigerwood.
Added the tigerwood headplate