Weather got you down? It has been dreadful here. Cold, snow, rain, ice.
Hipshot order arrived. Complete with new single string bridges.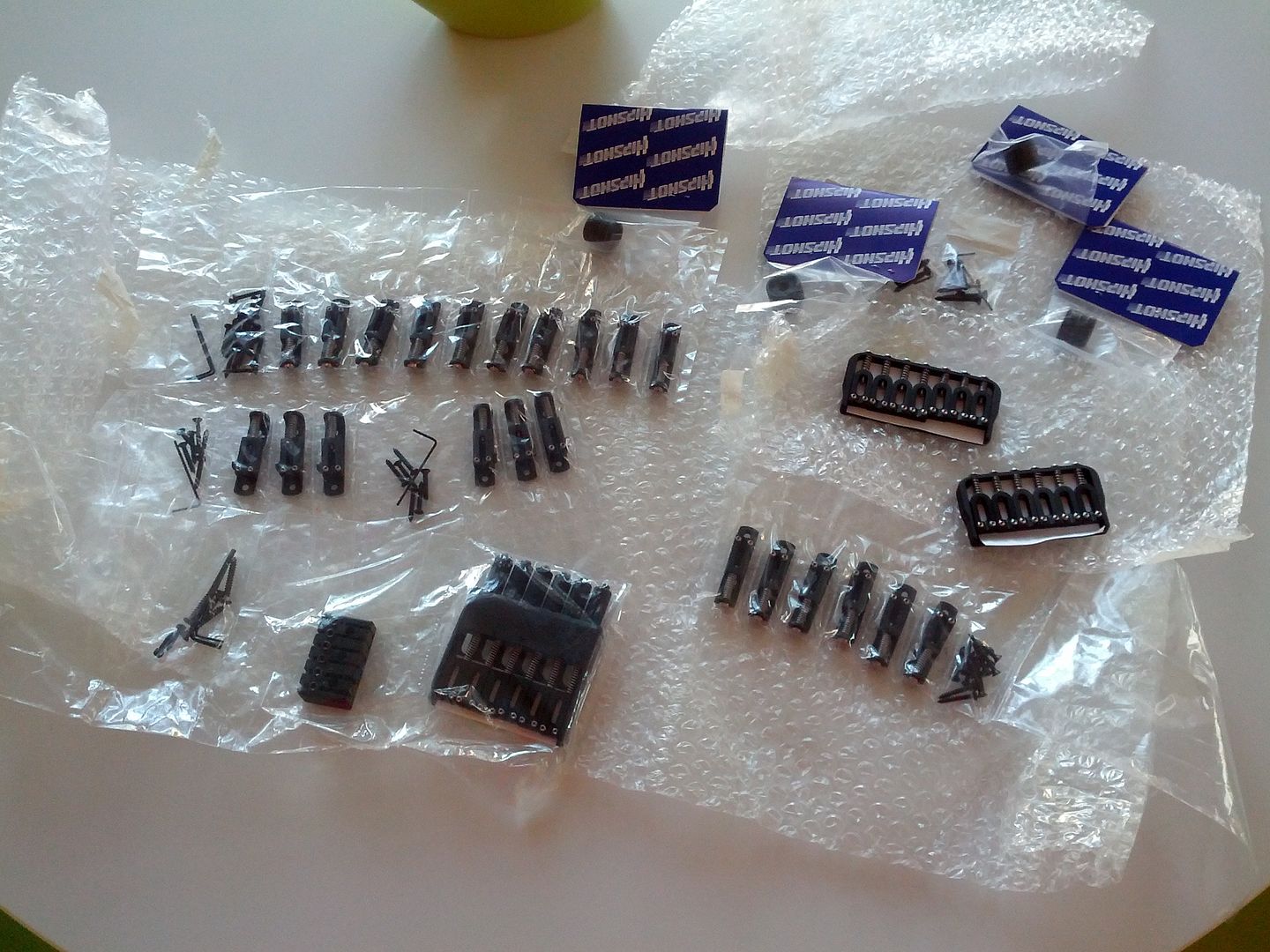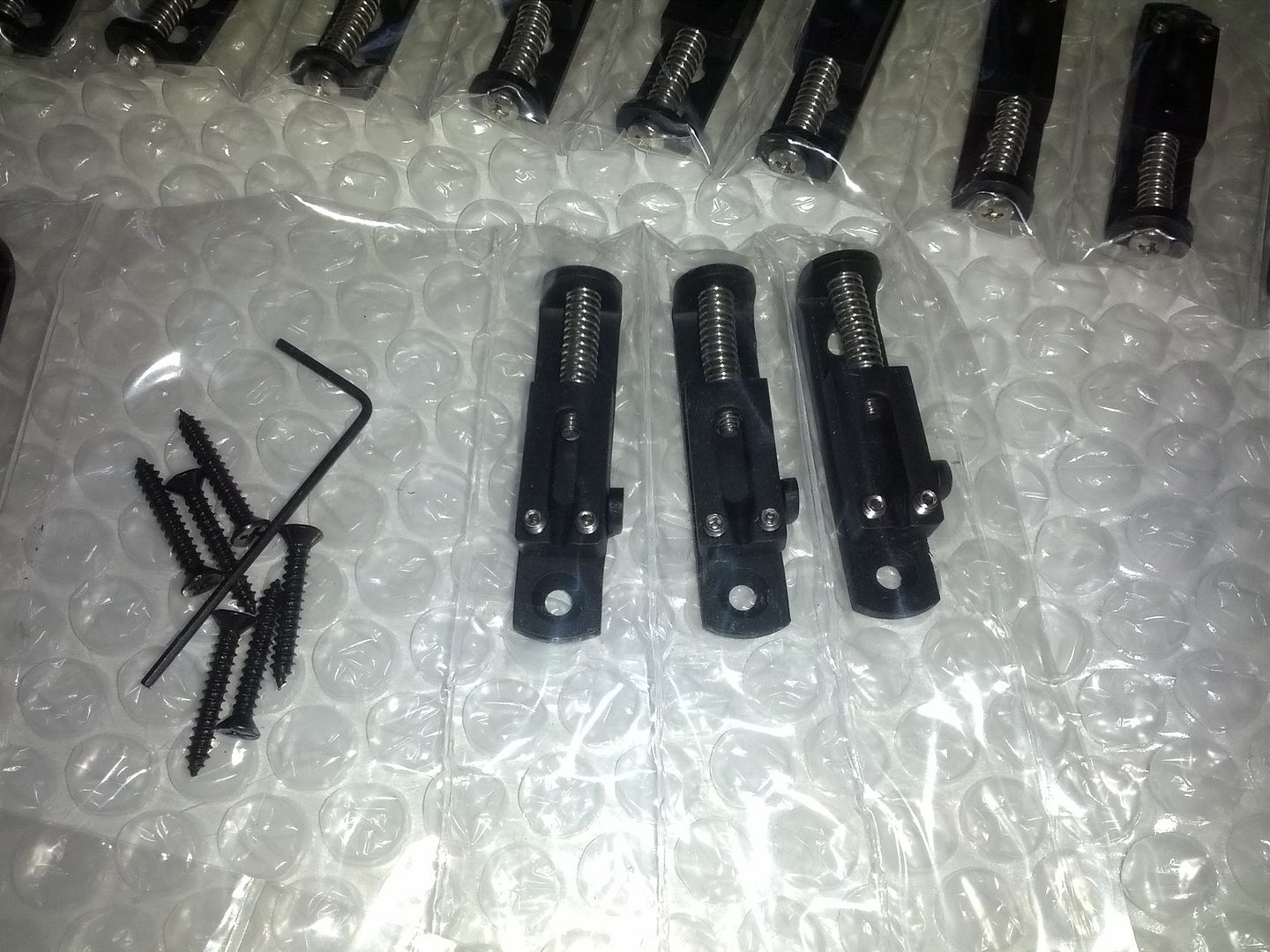 Test fitting some tops
And flipped
Macassar ebony fretboard on a Zebrawood neck.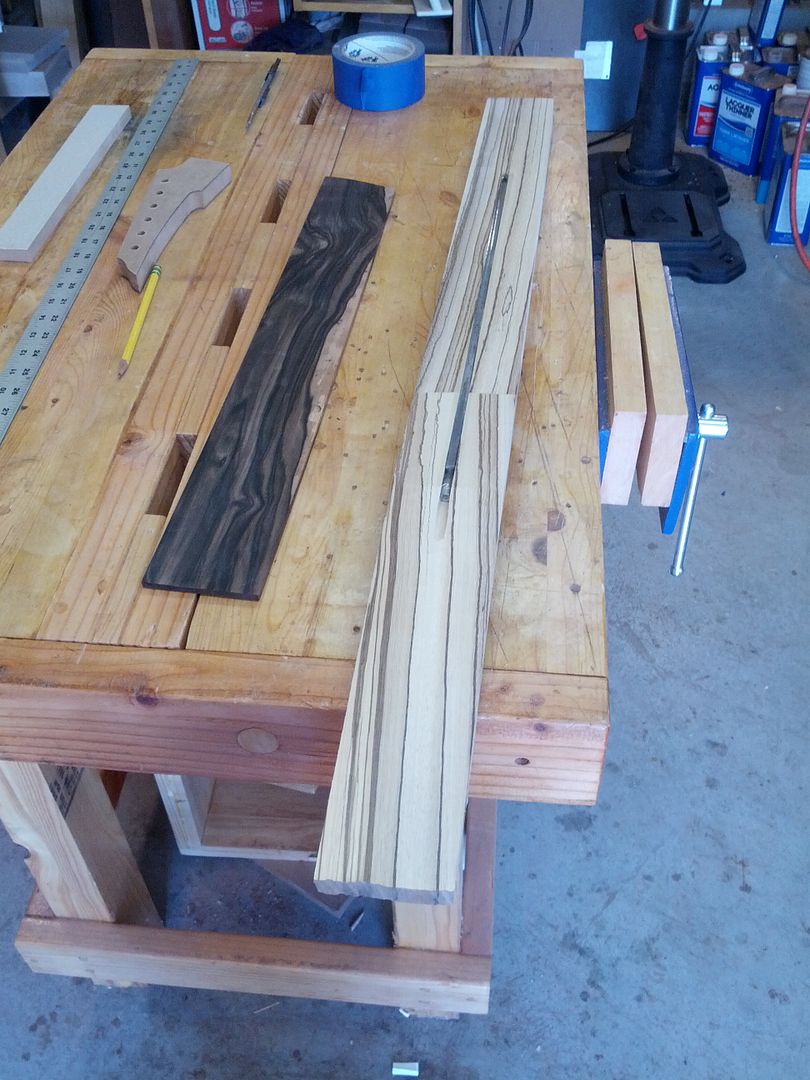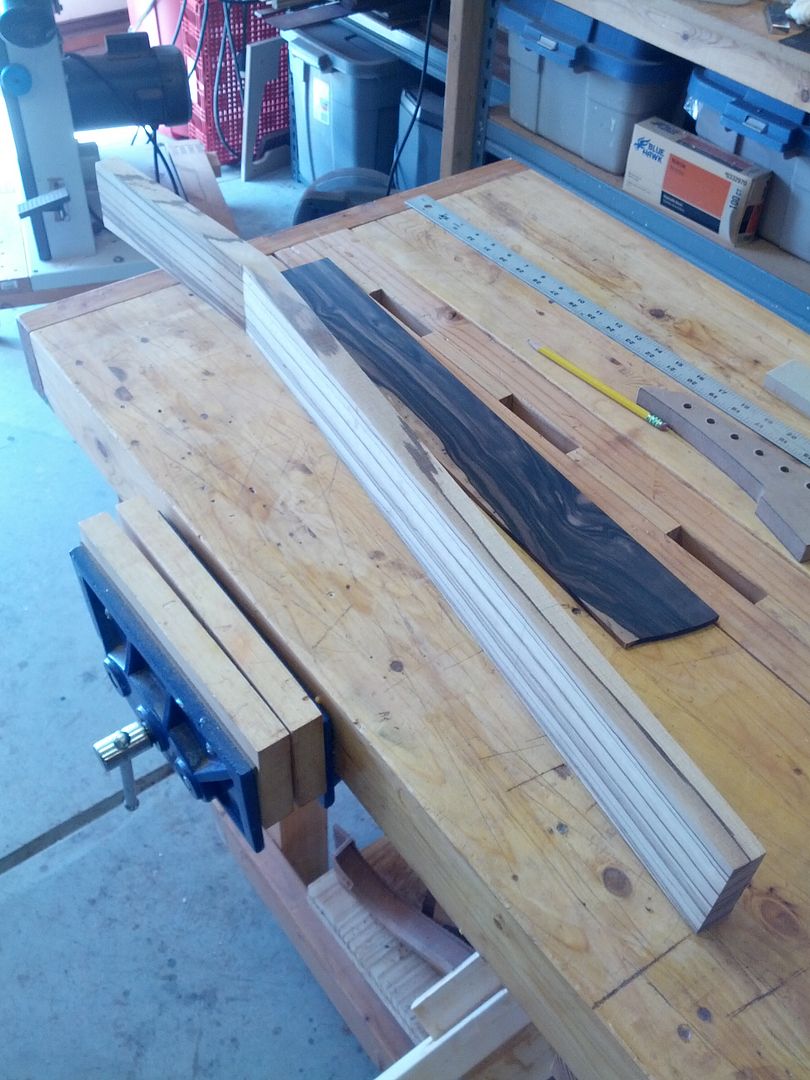 Sapele blank probably for the 8 string I am working on.
Sperzels in. Staggered tuners in a tapered headstock makes me happy.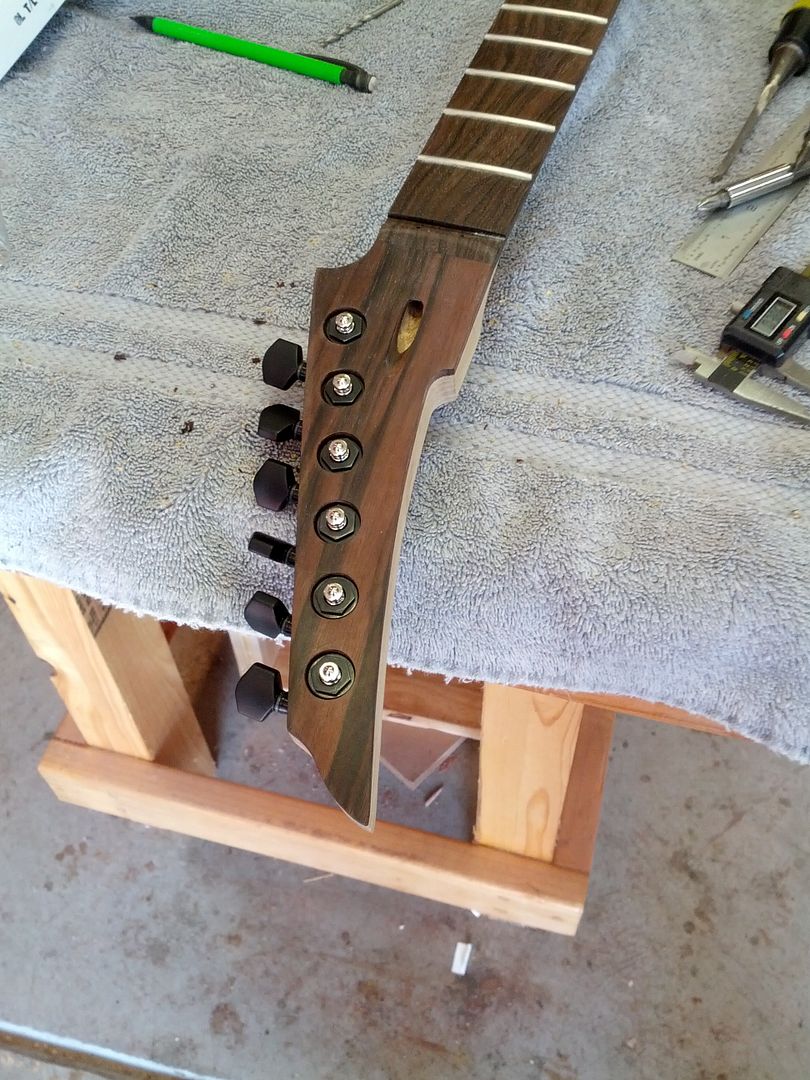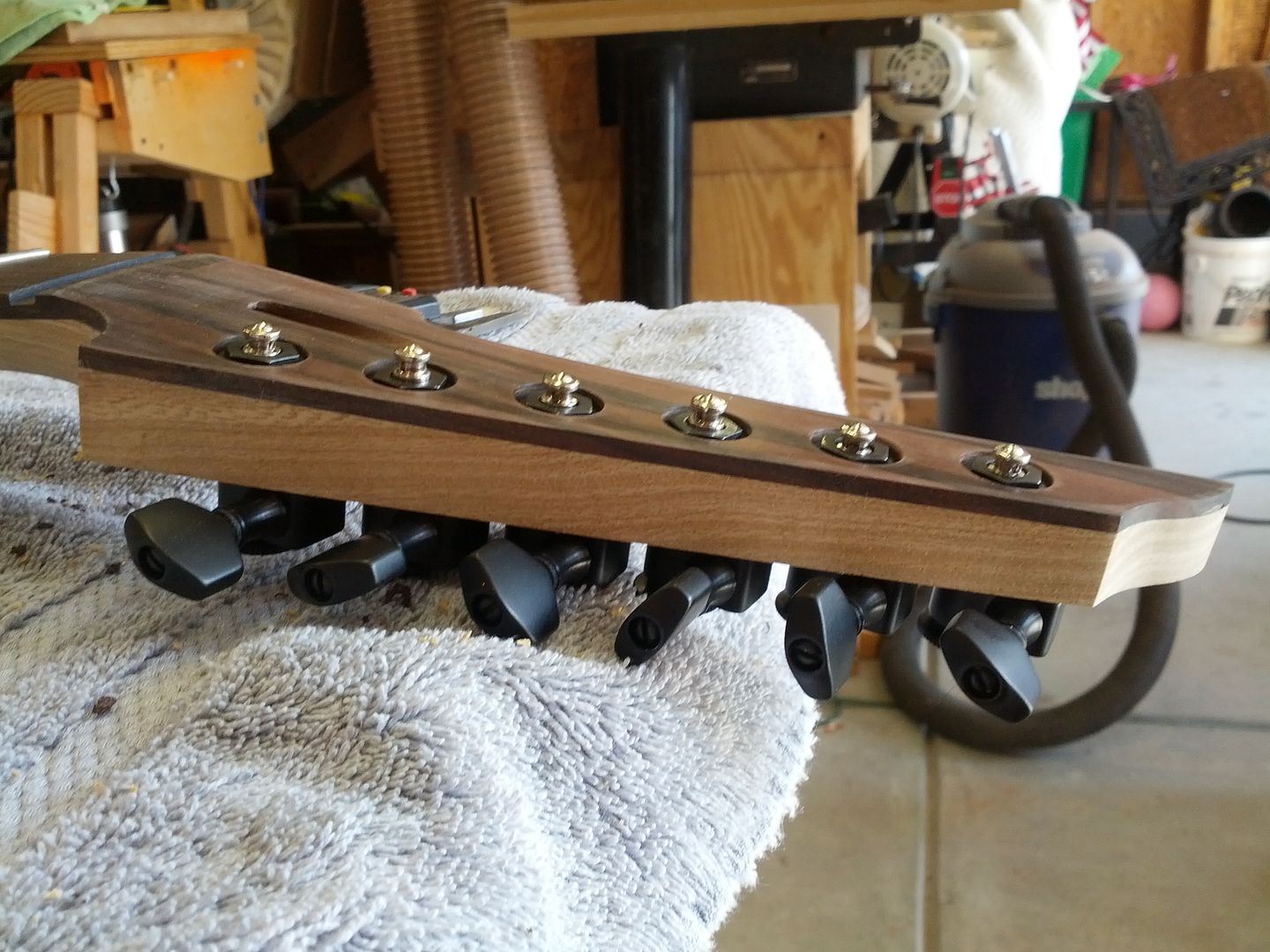 I am not sure how I feel about them anymore. I have gotten used to the heavy brass bodied Hipshot lockers and for some reason the Sperzel feels less solid to me. I also hate the pin. Unless I need space on the headstock. Then I love the pin.
Black ABM bridge. I really like these bridges. I wish I could get them in 7 string without a special order. Locking steel saddles on a steel plate. Solid as a rock. And I can recess it into the body until only the saddles stick up. Ergonomic bliss.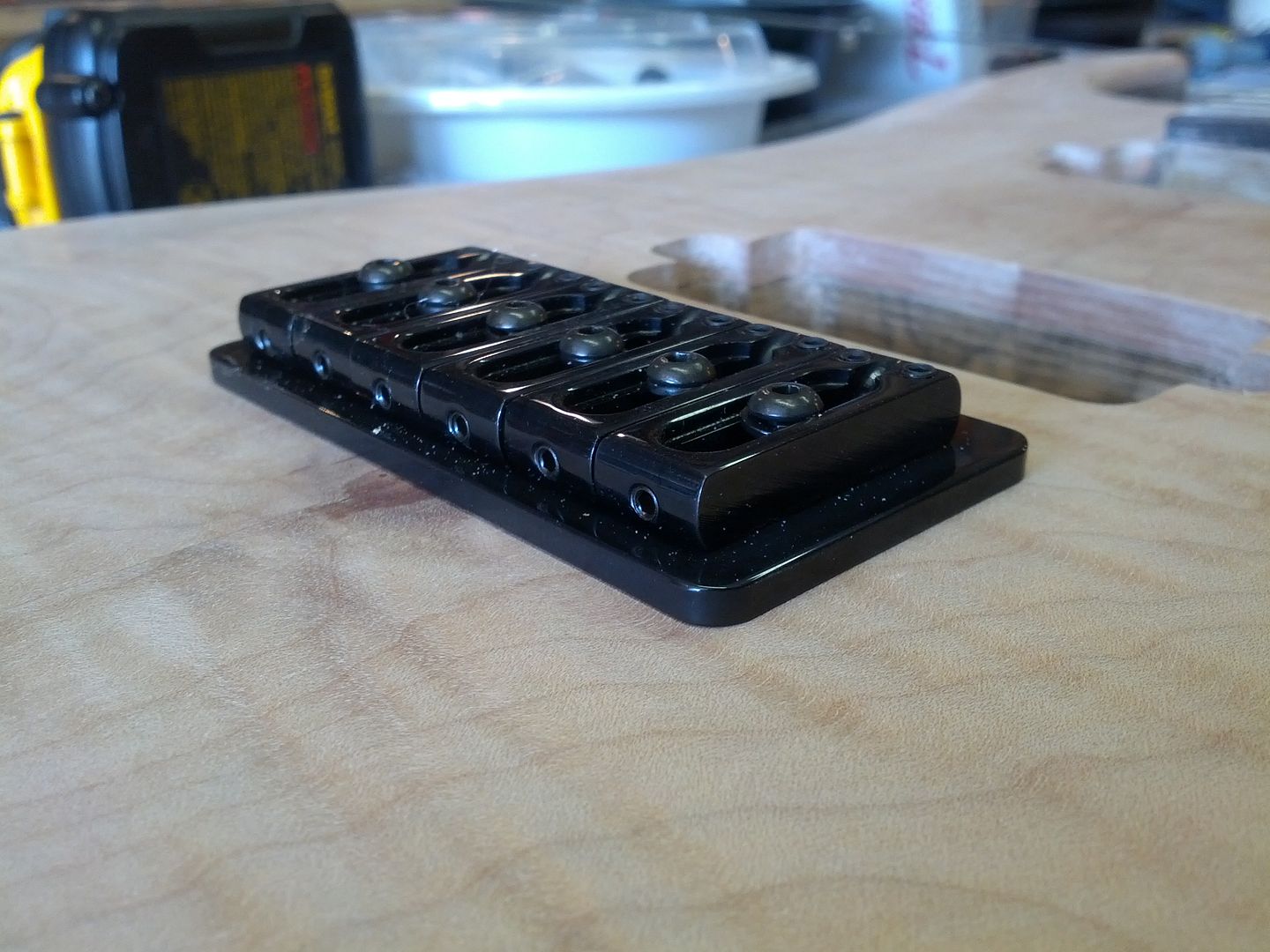 This is going to happen. I am setting the depth on the router by putting the template on the face and moving the bit to the depth of the plate. Then we bolt the bridge plate in place and set the template.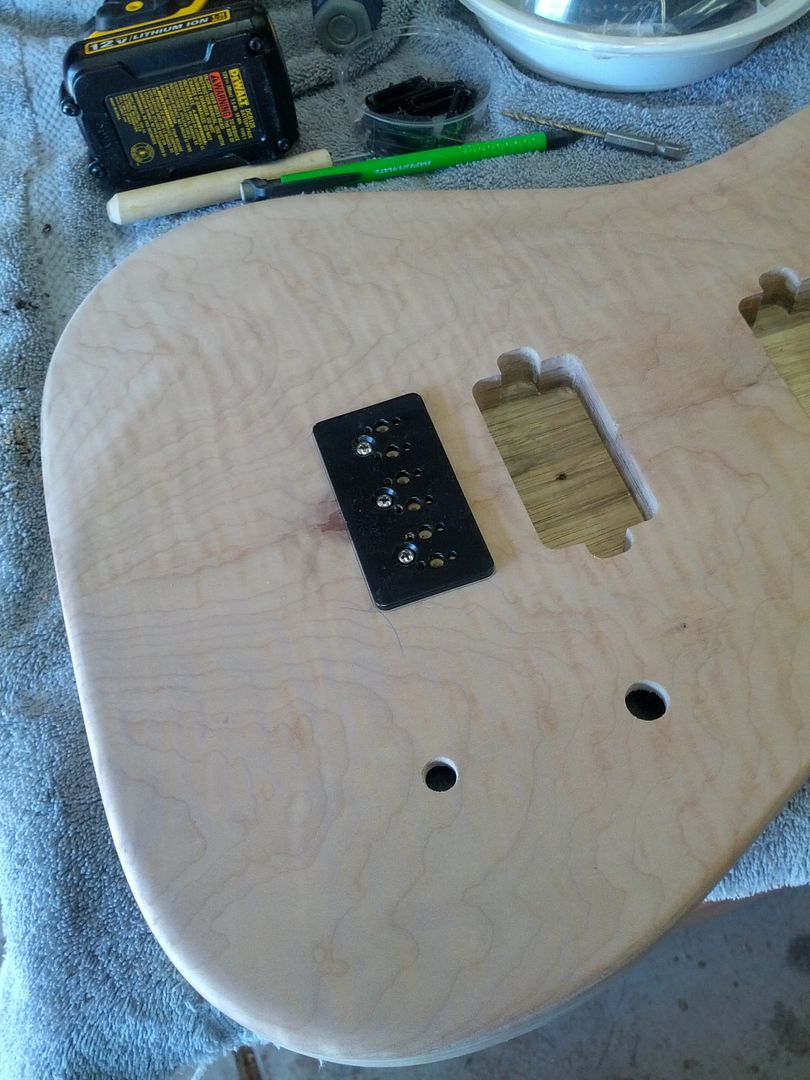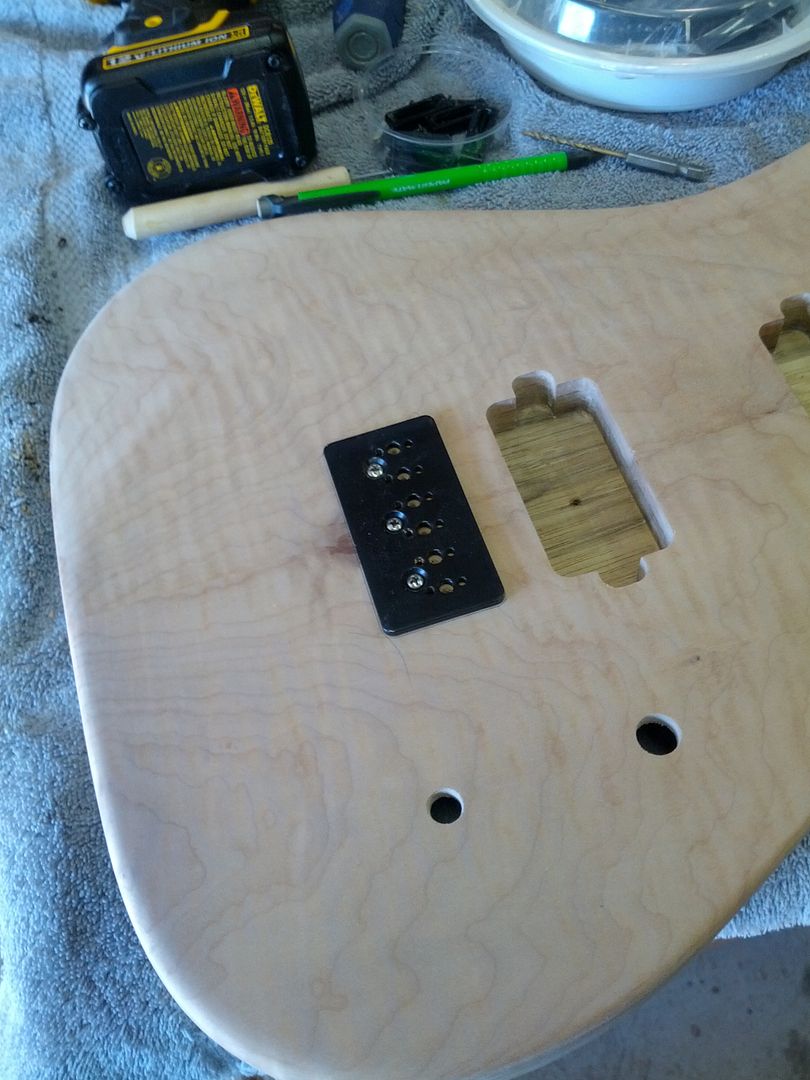 Remove the plate and route. I use the dremel with a .25" bit to make the corners tight.
A cutoff of MDF with 100 grit paper stuck to it to clean up anything mucky.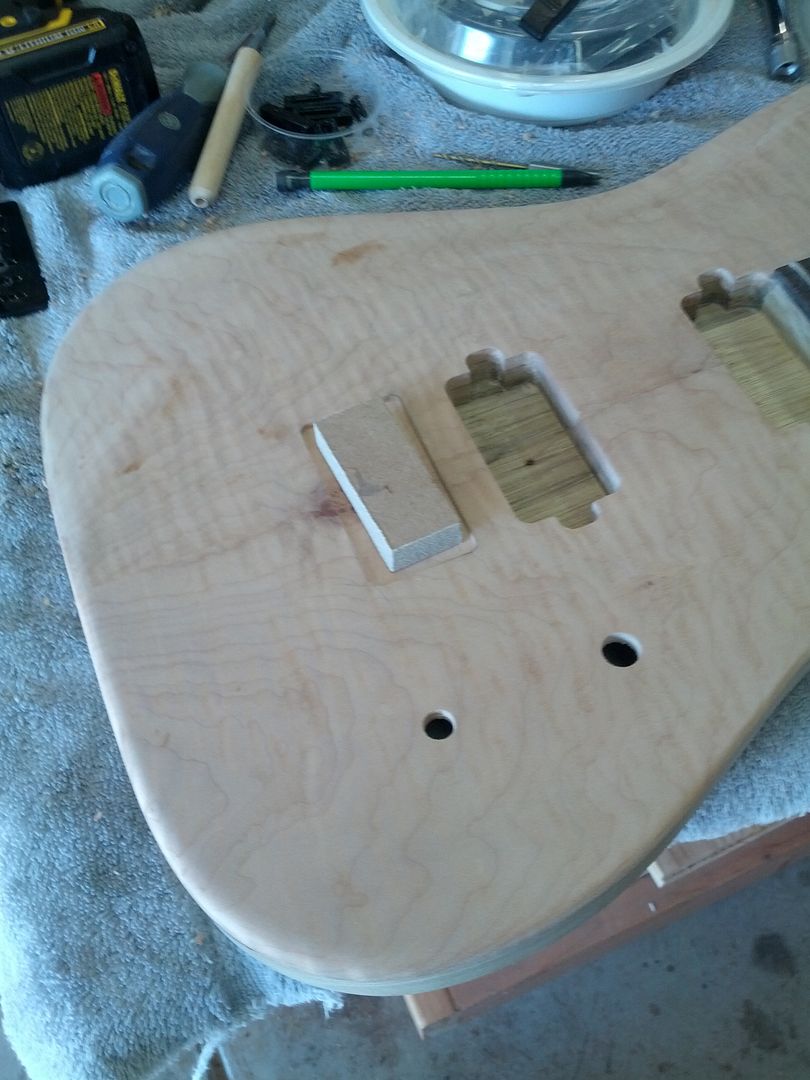 Then we have this.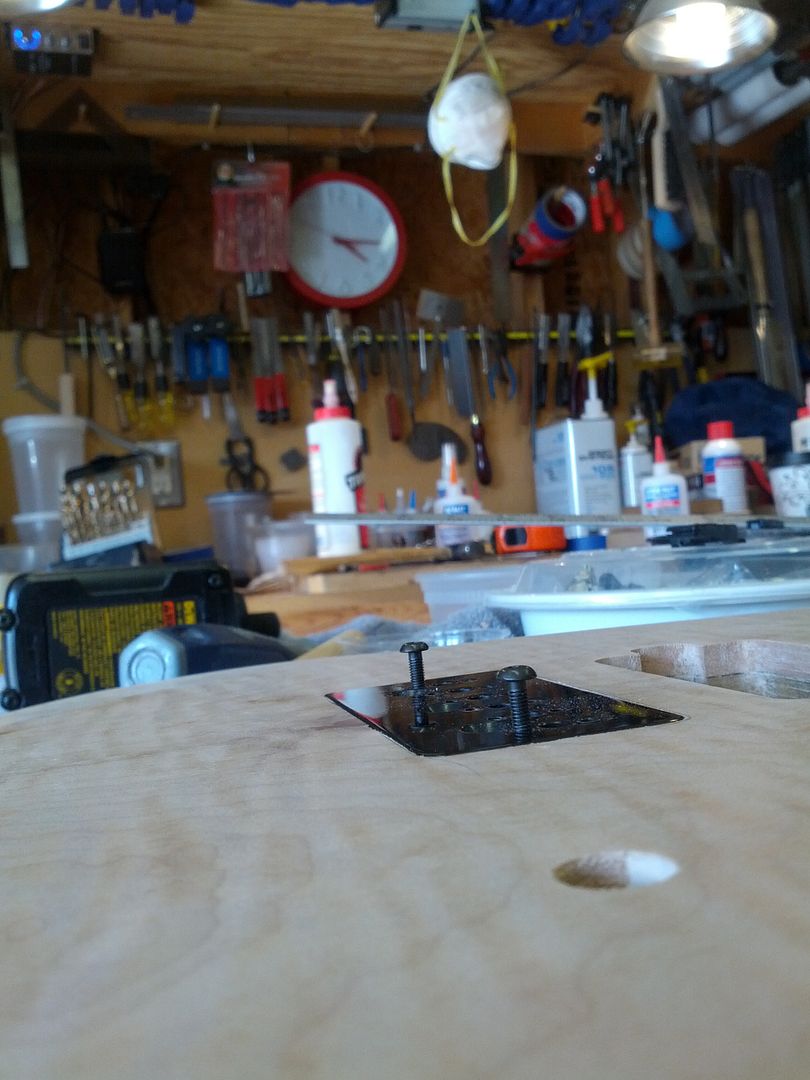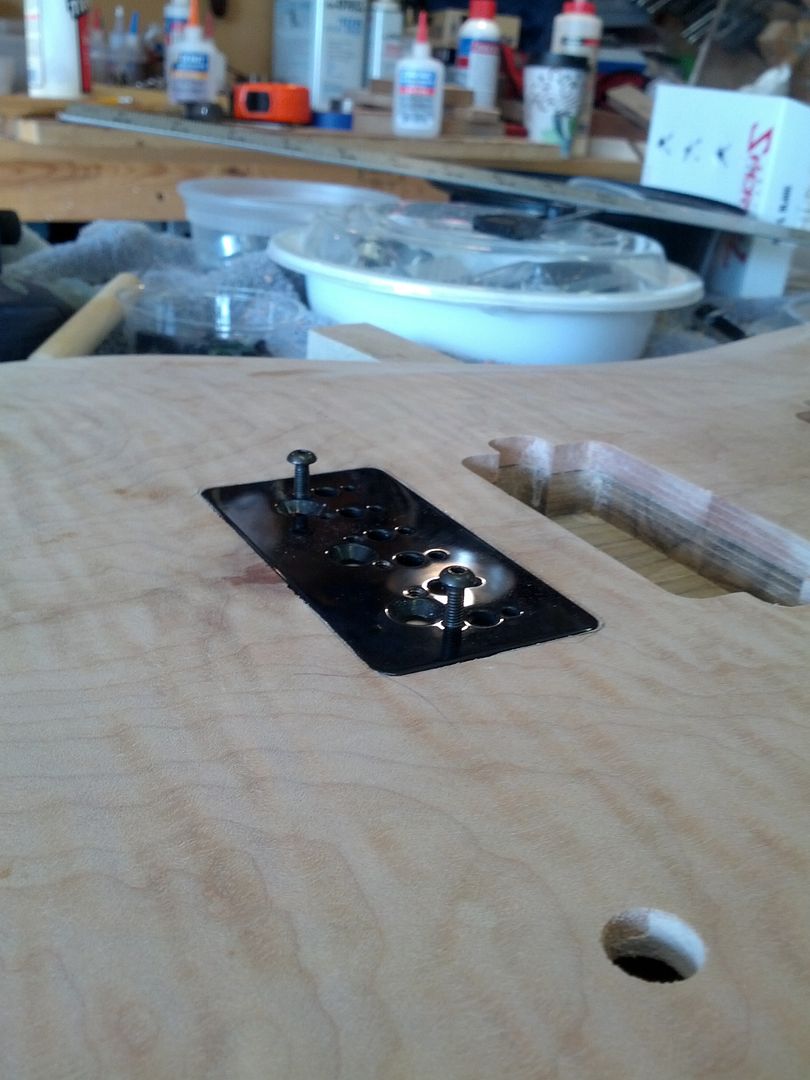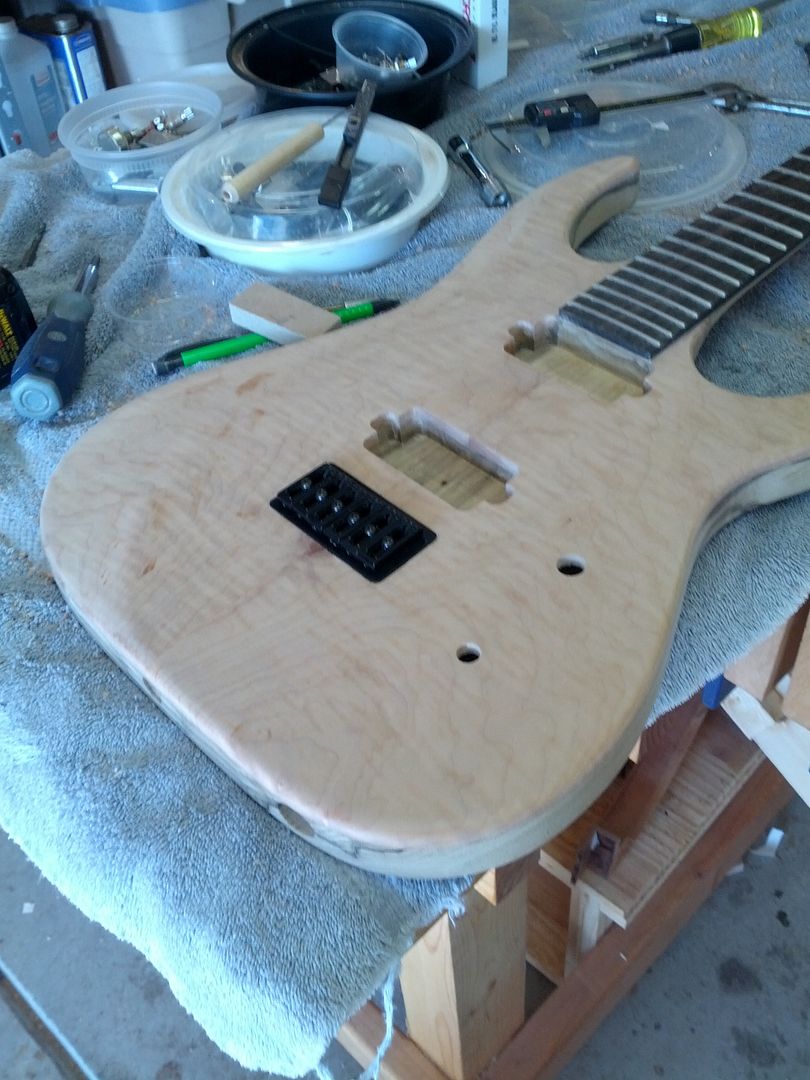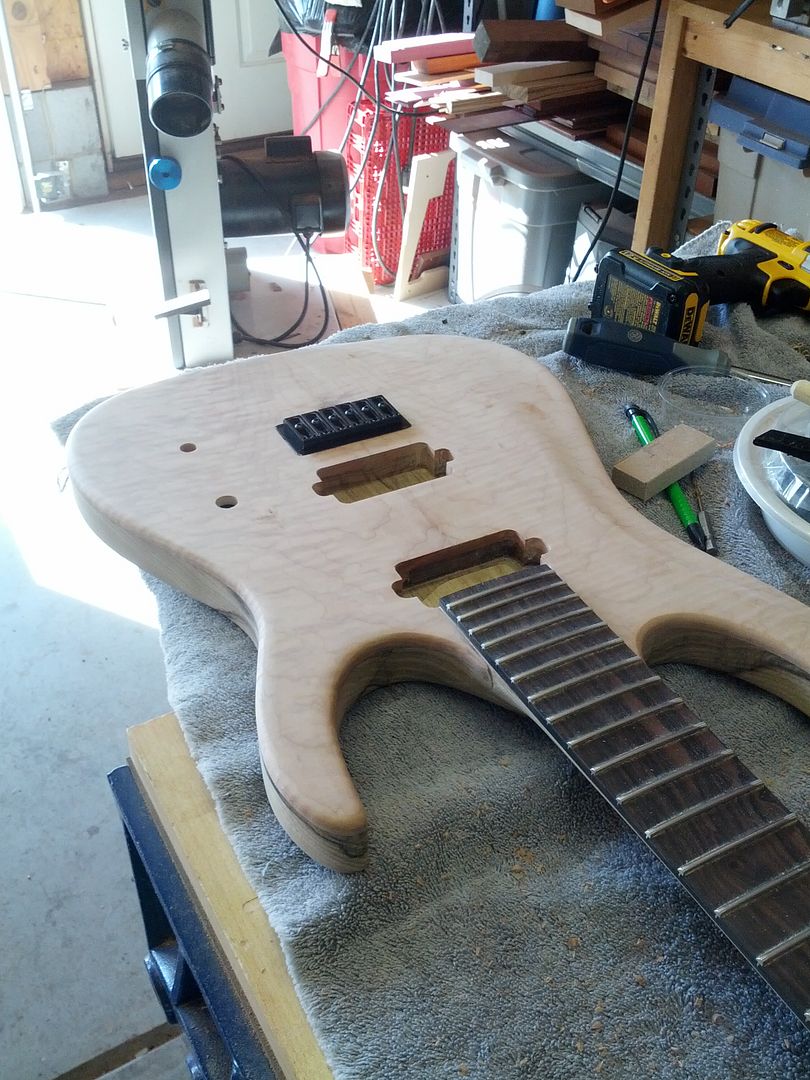 Time for the nut.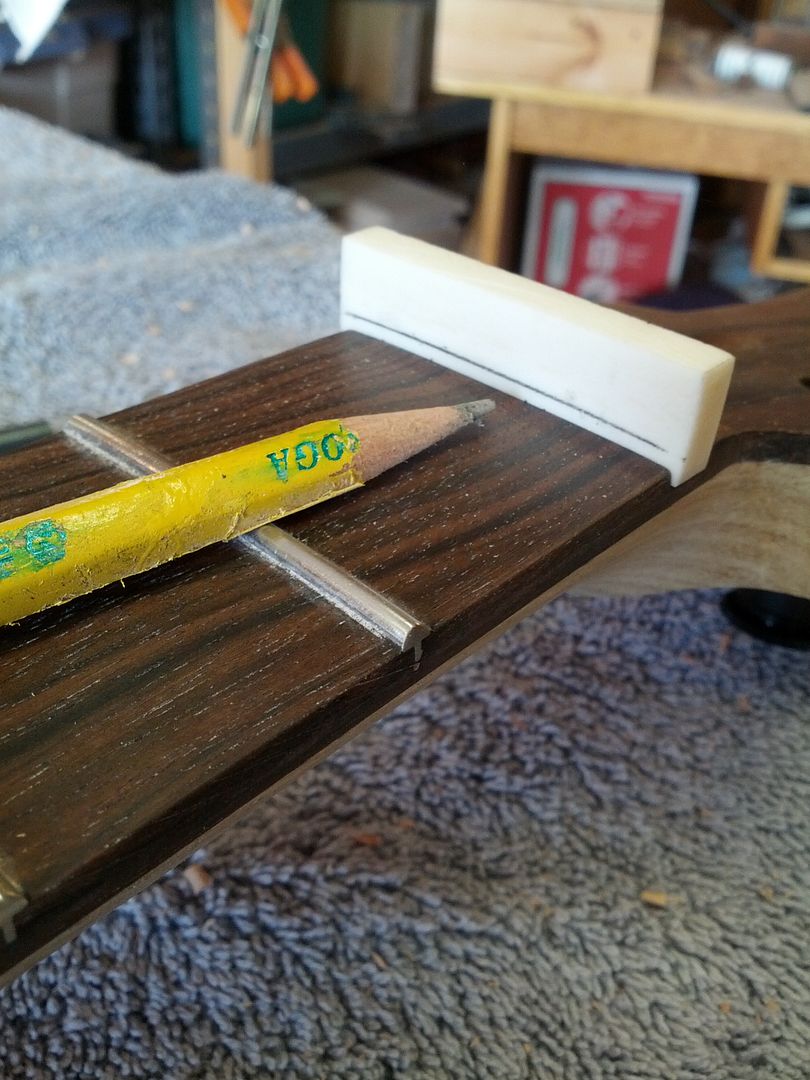 Trim and reinstall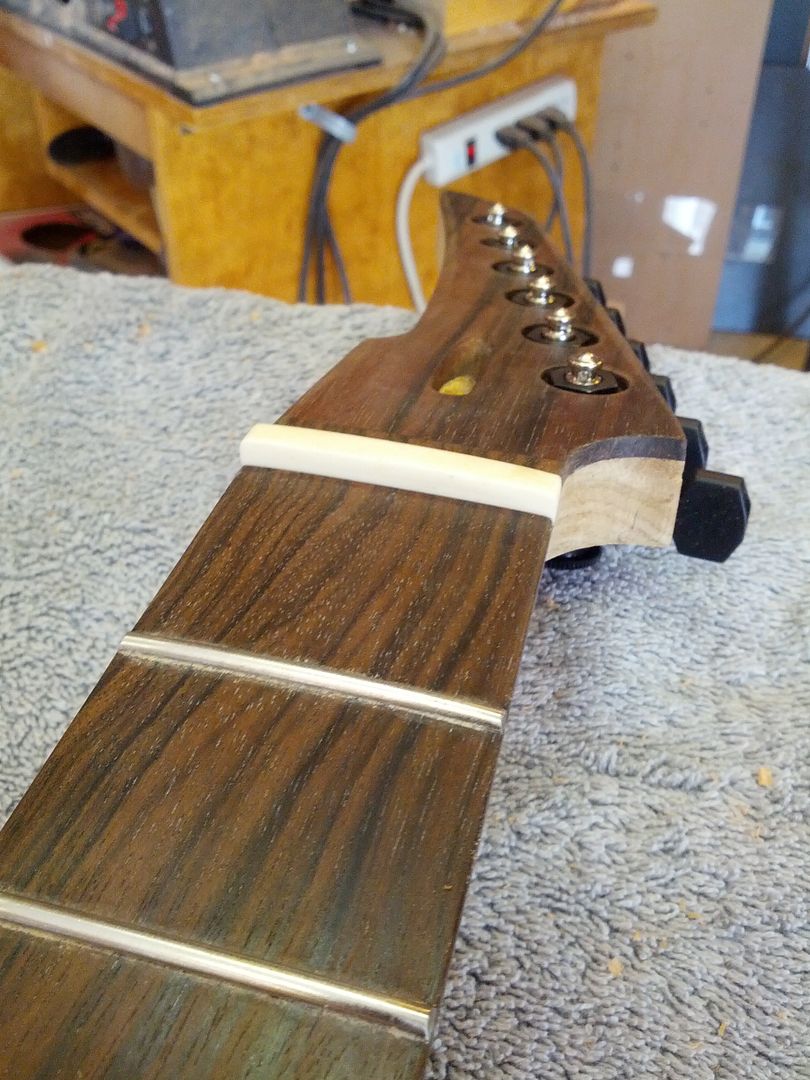 Electronics cavity is tight. Good thing I have moved on to laminate control covers this one will be a bit thin over the push/pull.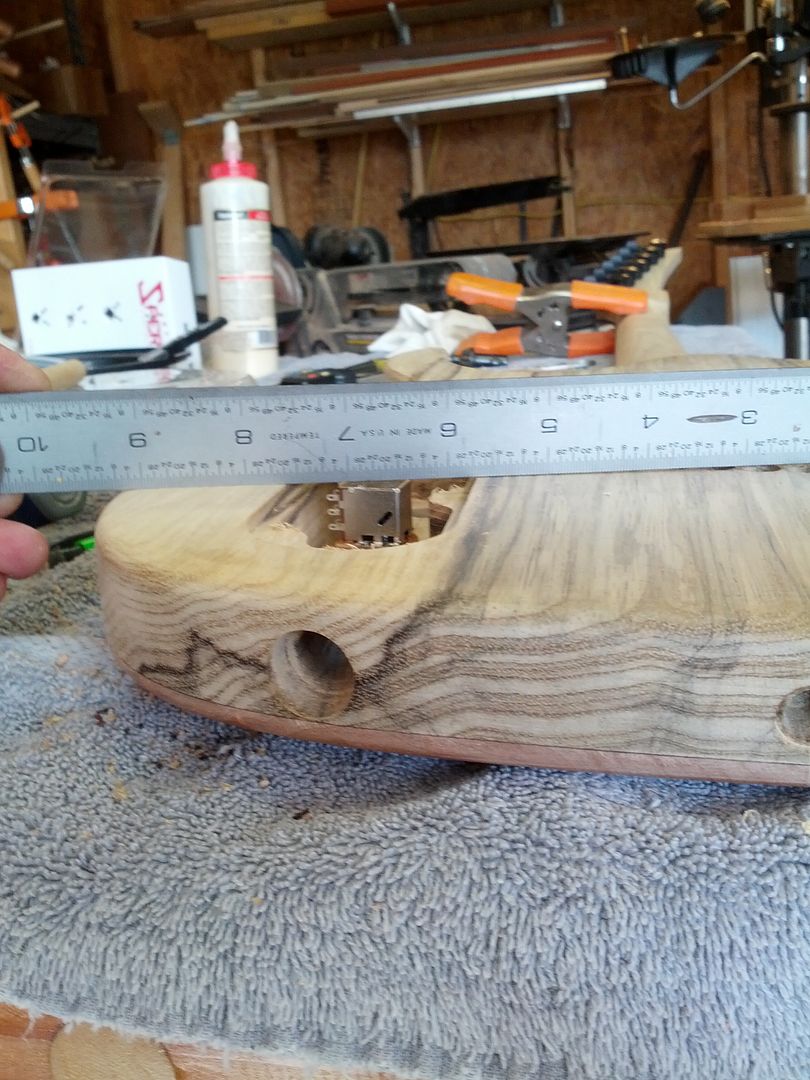 Single string bridges from Hipshot.
Finished up the pickguard for a friend. Vintage tortoise. Diablo HB, 2 Diablo Single Coils (P90 style). Volume and Tone are moved to give a bit more room.
I love the smell of nitrocellulose celluloid in the morning.
Recessed the input jack for the headless. I really like these electrocups.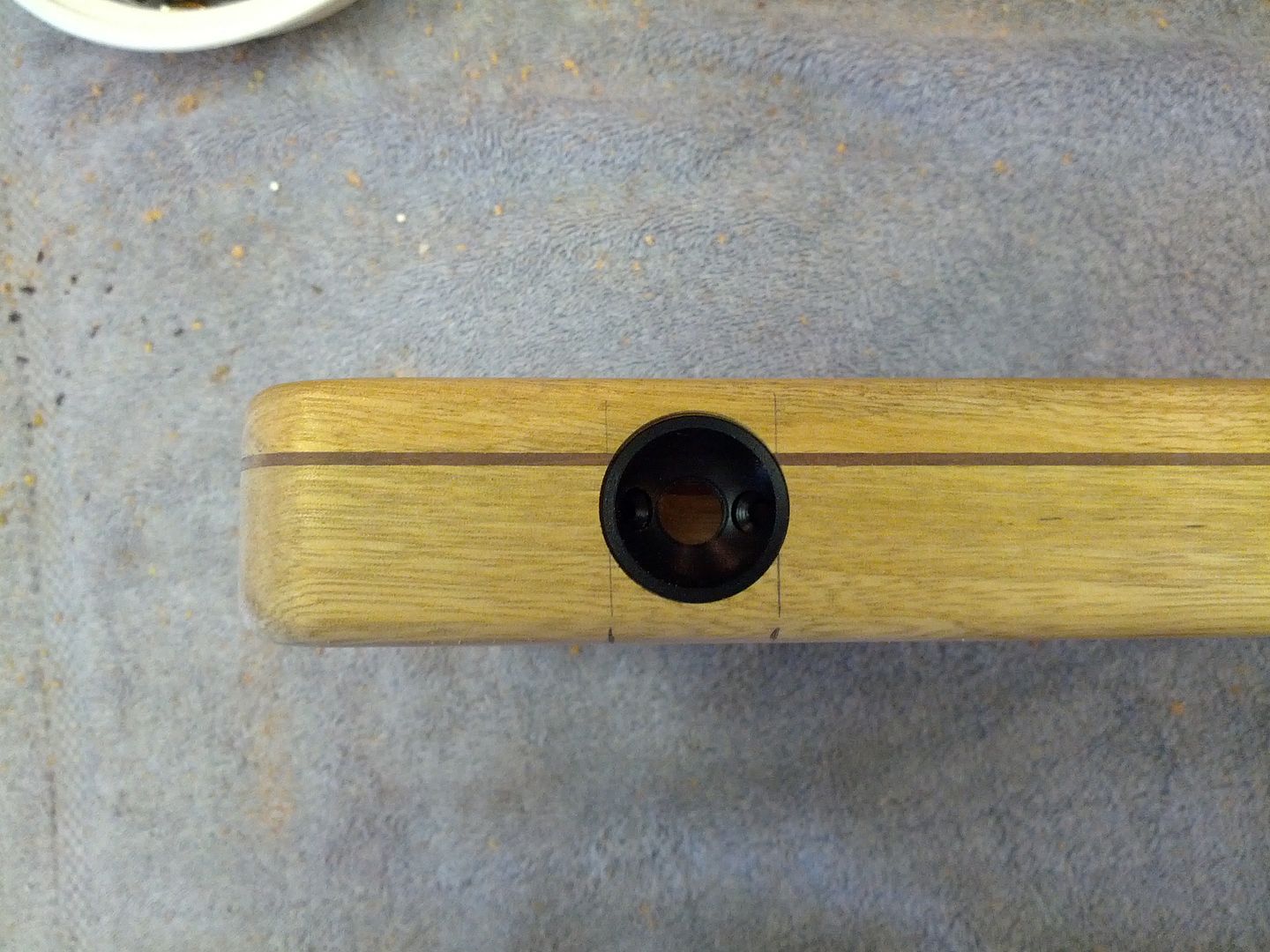 Getting everything ready for a test run.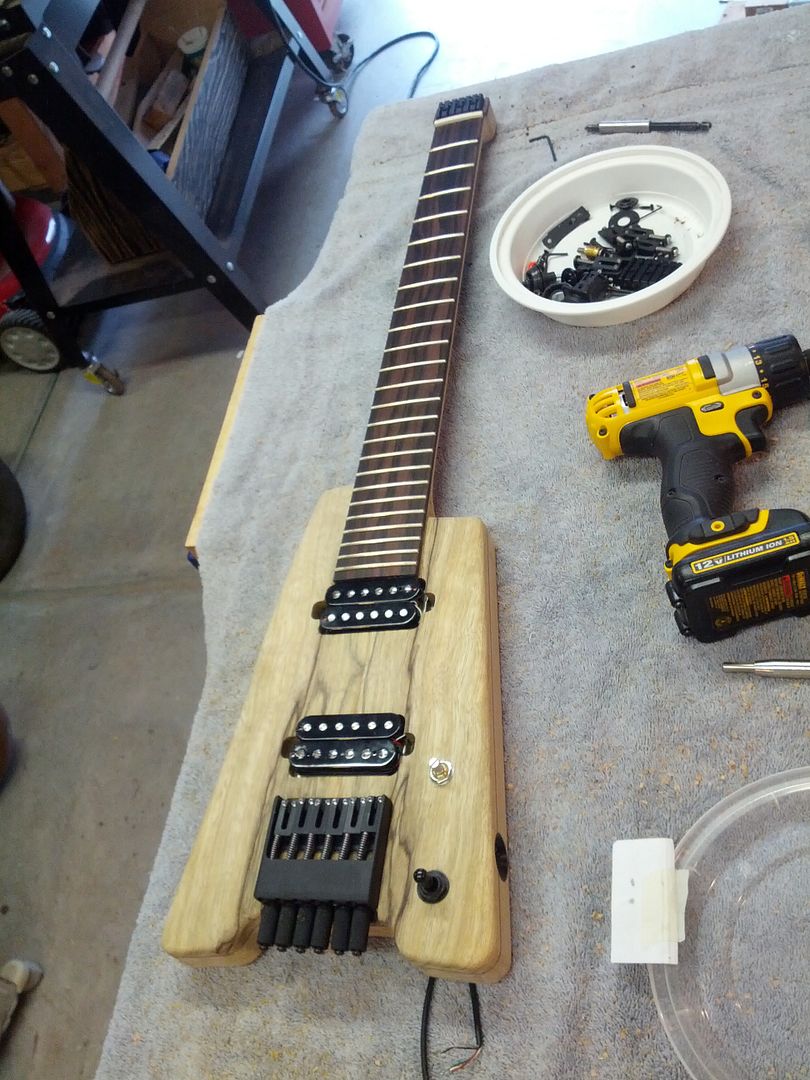 Brass inserts for the pickup mounts.