Where did we leave off... it has been a busy month of crazy stuff none of it guitar related.
Ok. Multiscale 7 strings on the CNC. This batch was done wrong. The new process is much simpler. But I have to waste the fretboards and work so I will finish these 2 the hard way. It was not easy or fun lining everything up so I could finish it on the CNC. It would probably be easier to have finished them by hand. However I hate routers so I am going to use the CNC.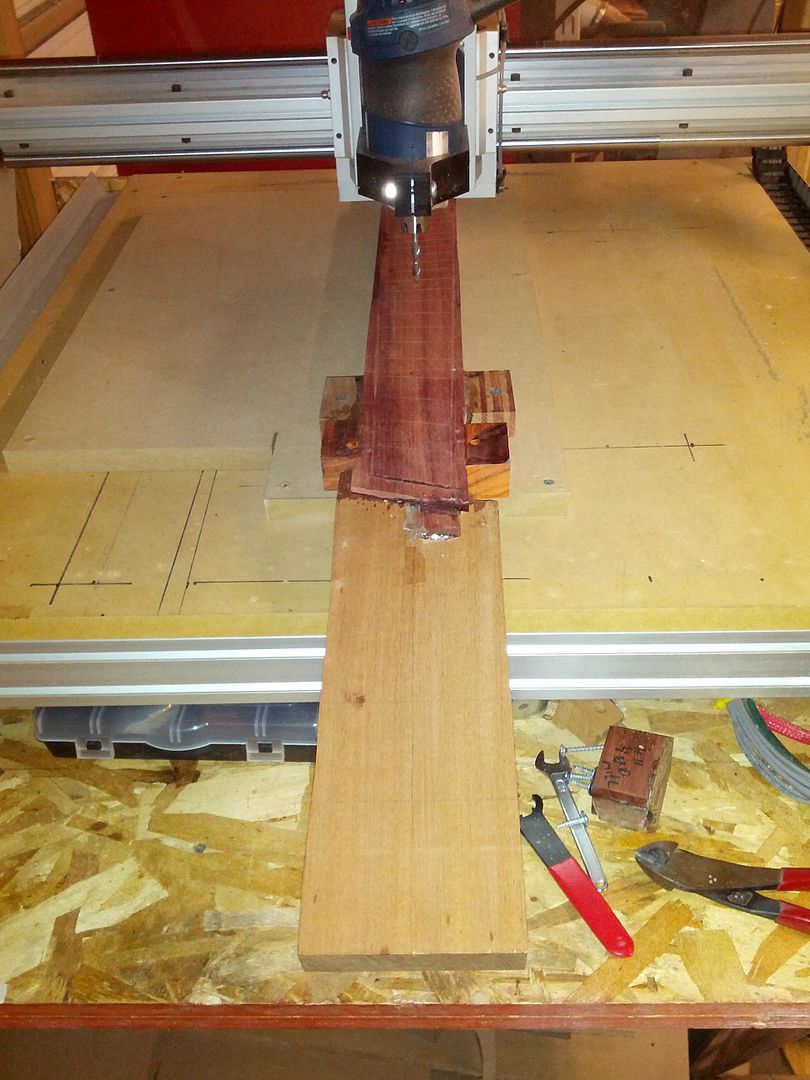 Using a bigger cutter to help speed up the process. I am replacing the Colt soon as I can afford to.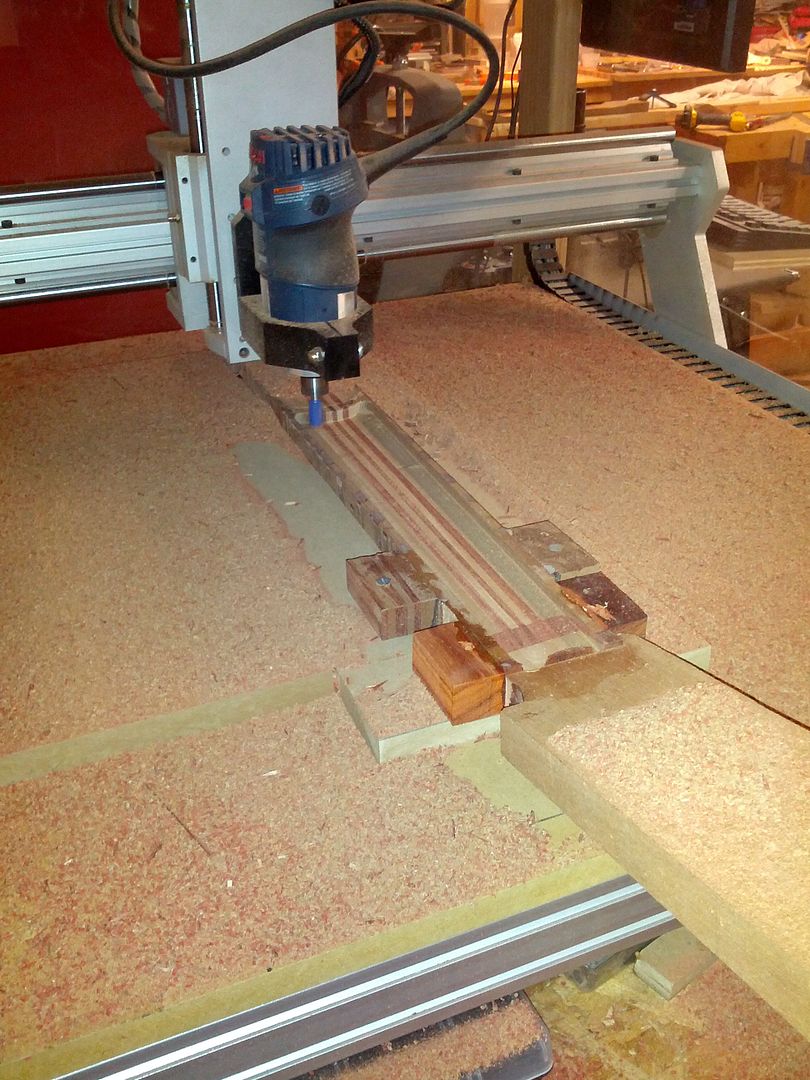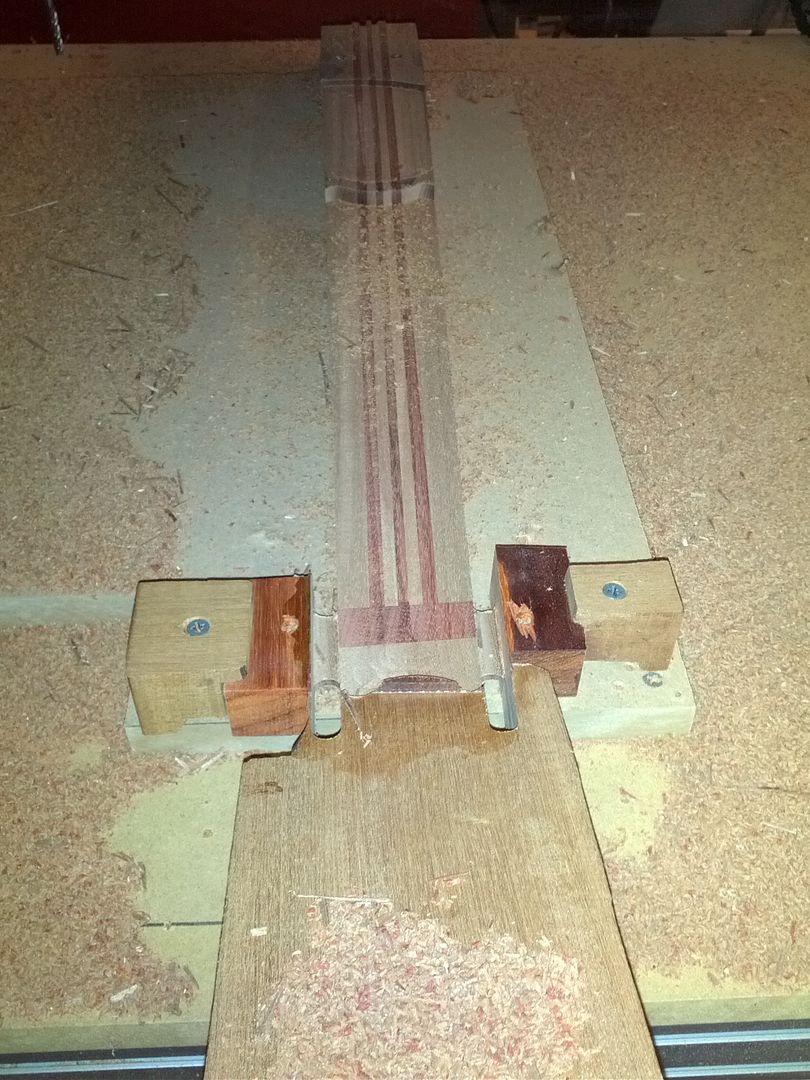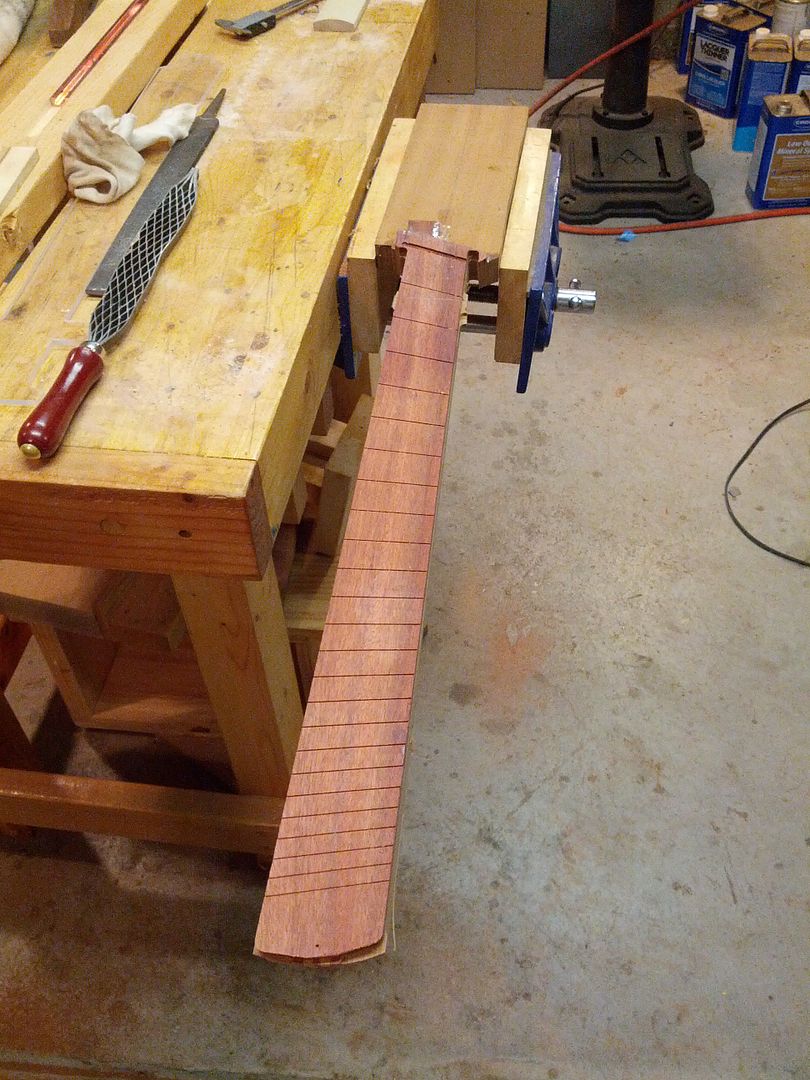 Still have mess to clean up.
Neck #2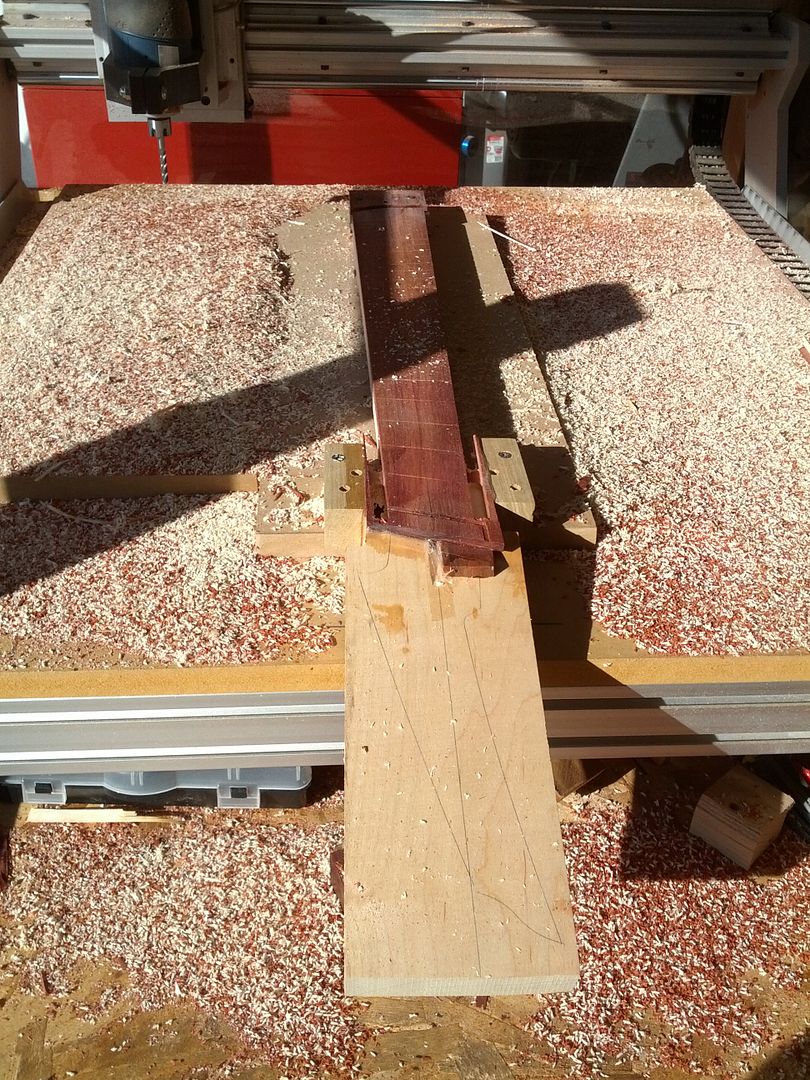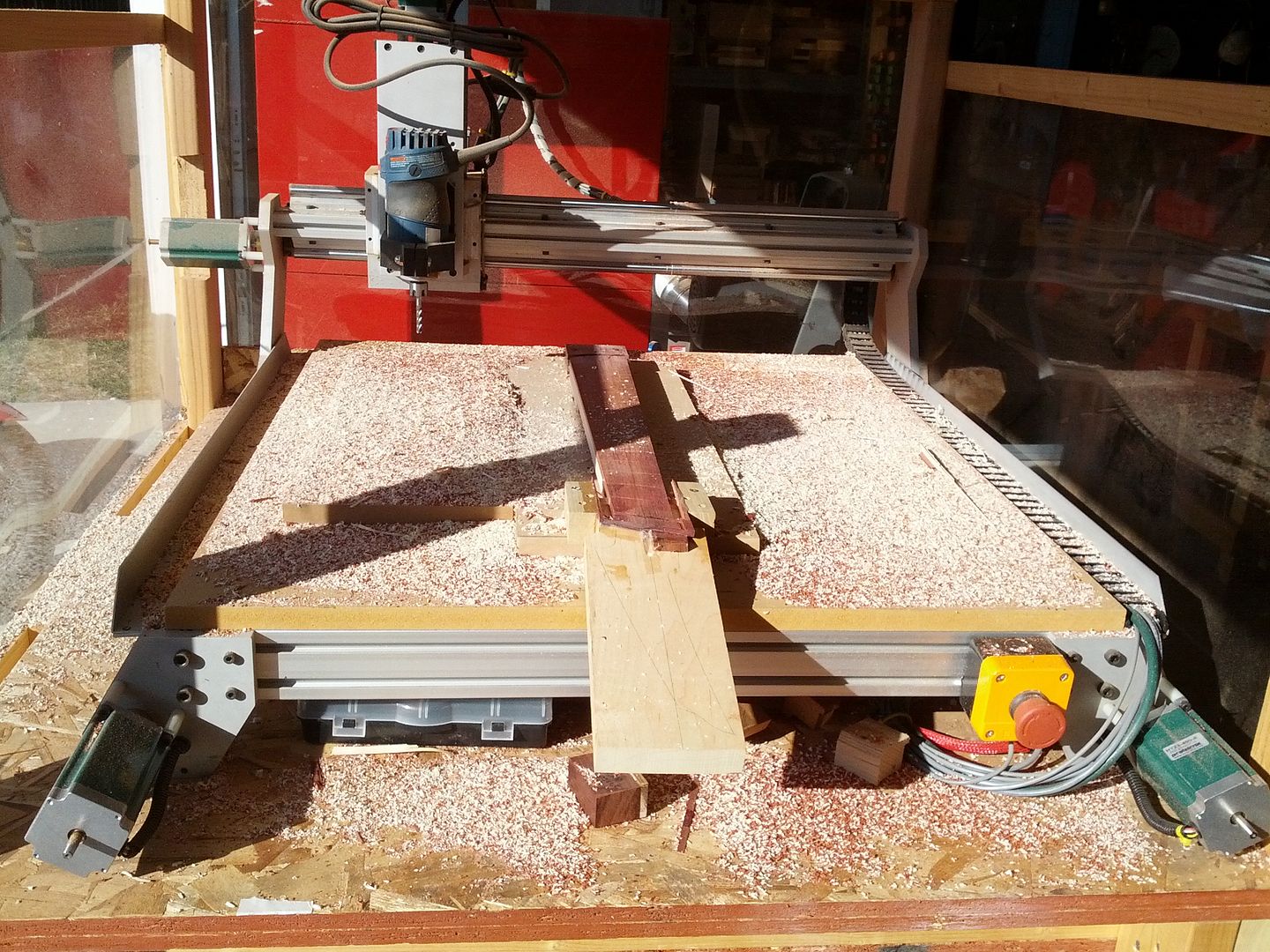 Looking into the top for one of these. Initial responses on Facebook were stupid (surprise) so I am not sure where I am going with this. I might skip this top all together and do something more crazy. The real issue is that this is the first full CNC 7 and if I made a mistake I hate to waste a really epic top.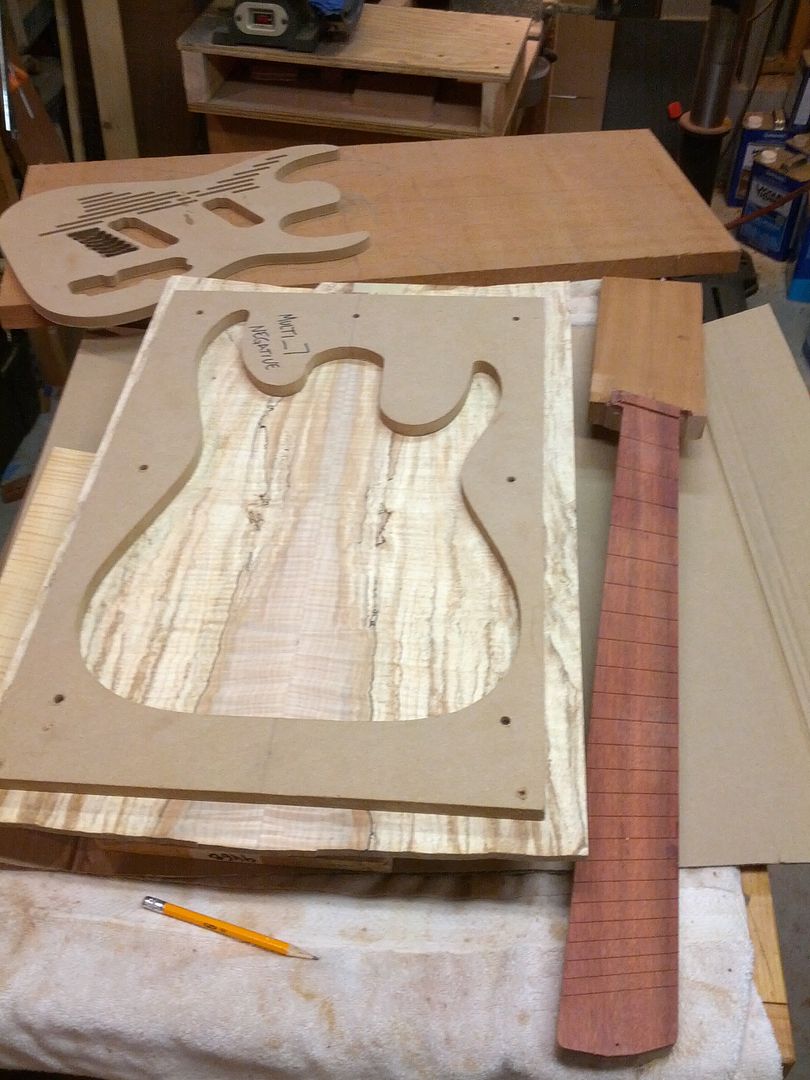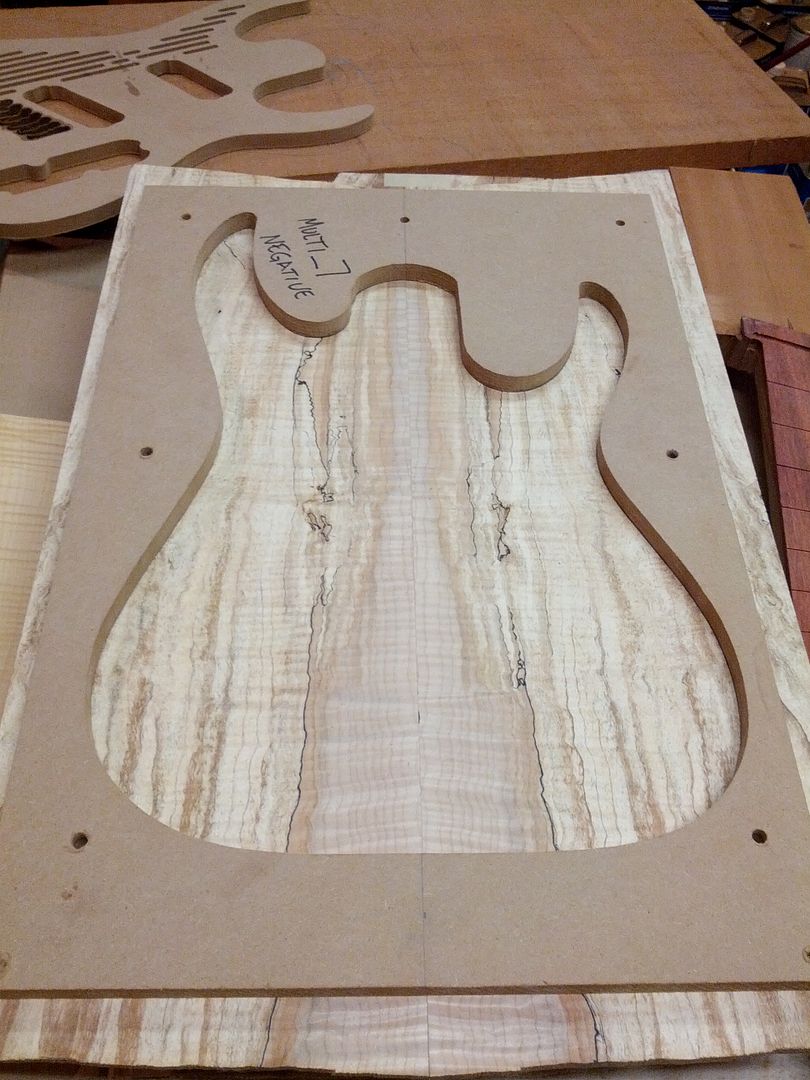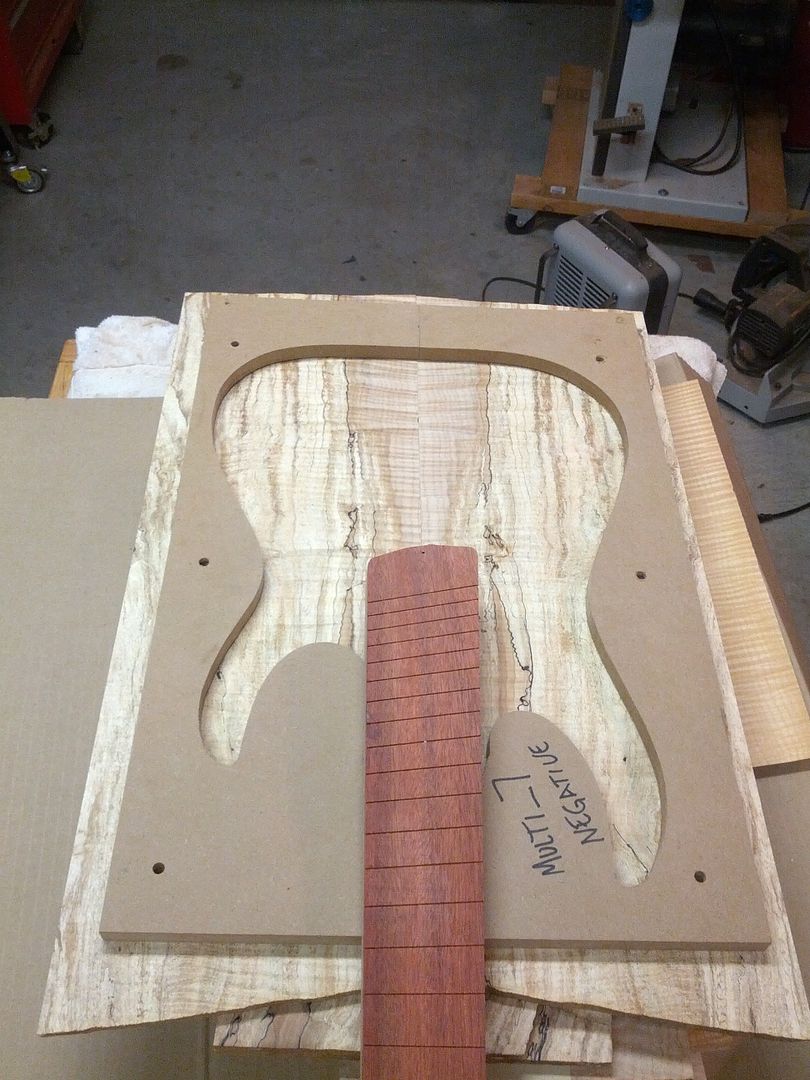 Prep some body blanks now that the sun is out and the temperature is up. Even after a few passes on the jointer it is still good to square up by hand.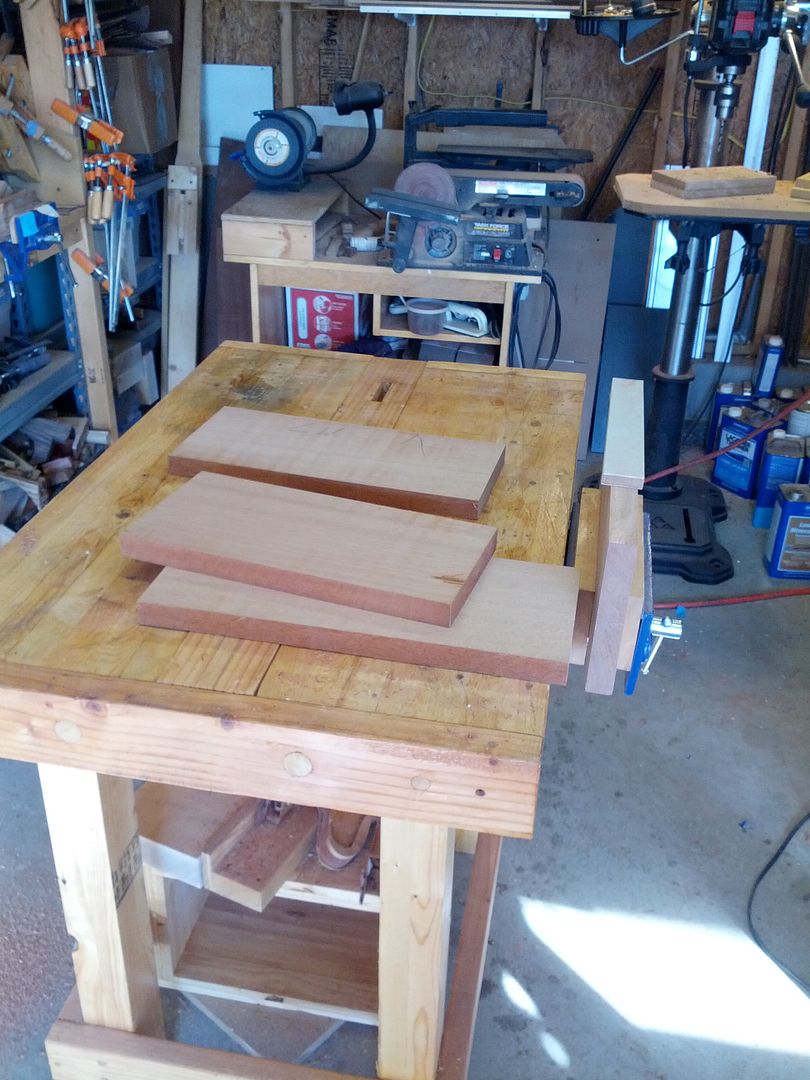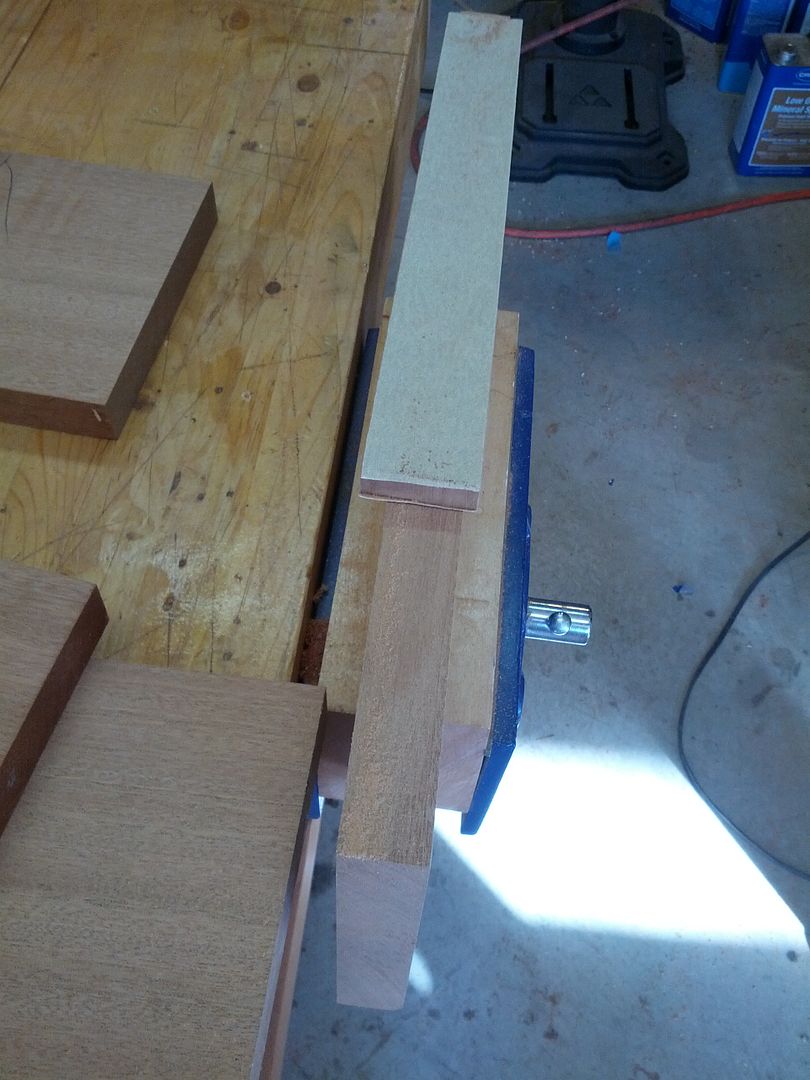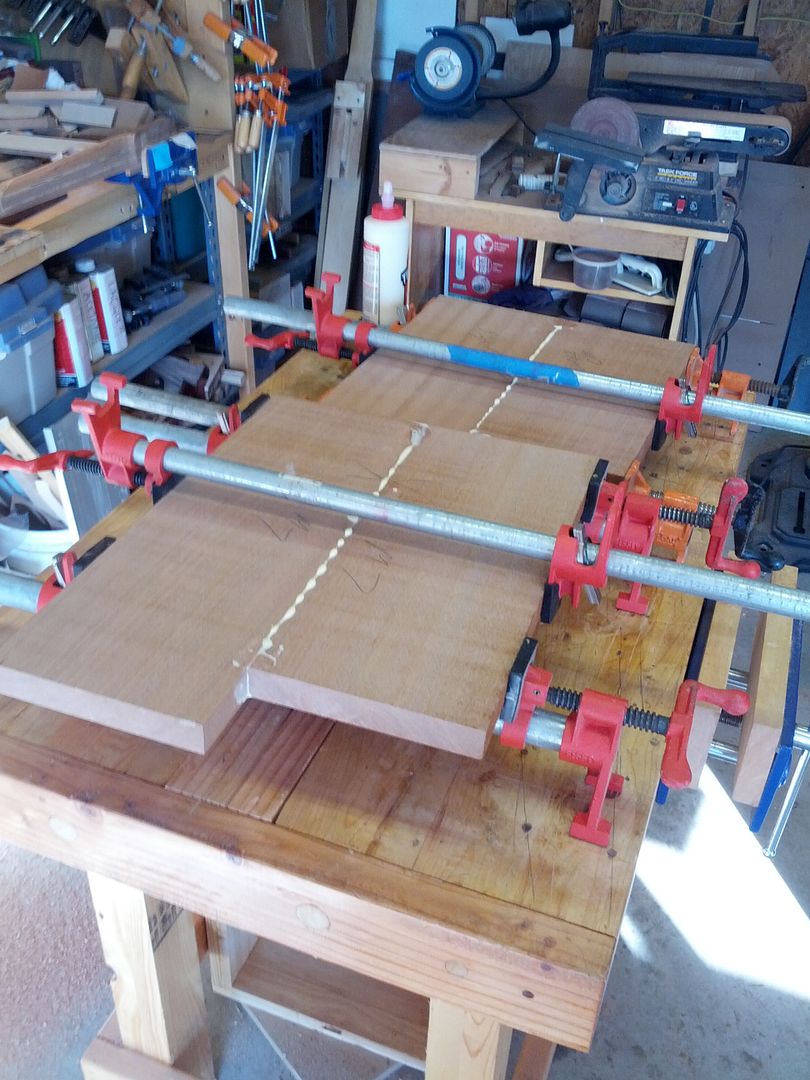 Not sure why I never made a headstock clamp. Using a regular clamp was bulky and it always got in the way. Added a threaded insert and a 1/4" screw. Done.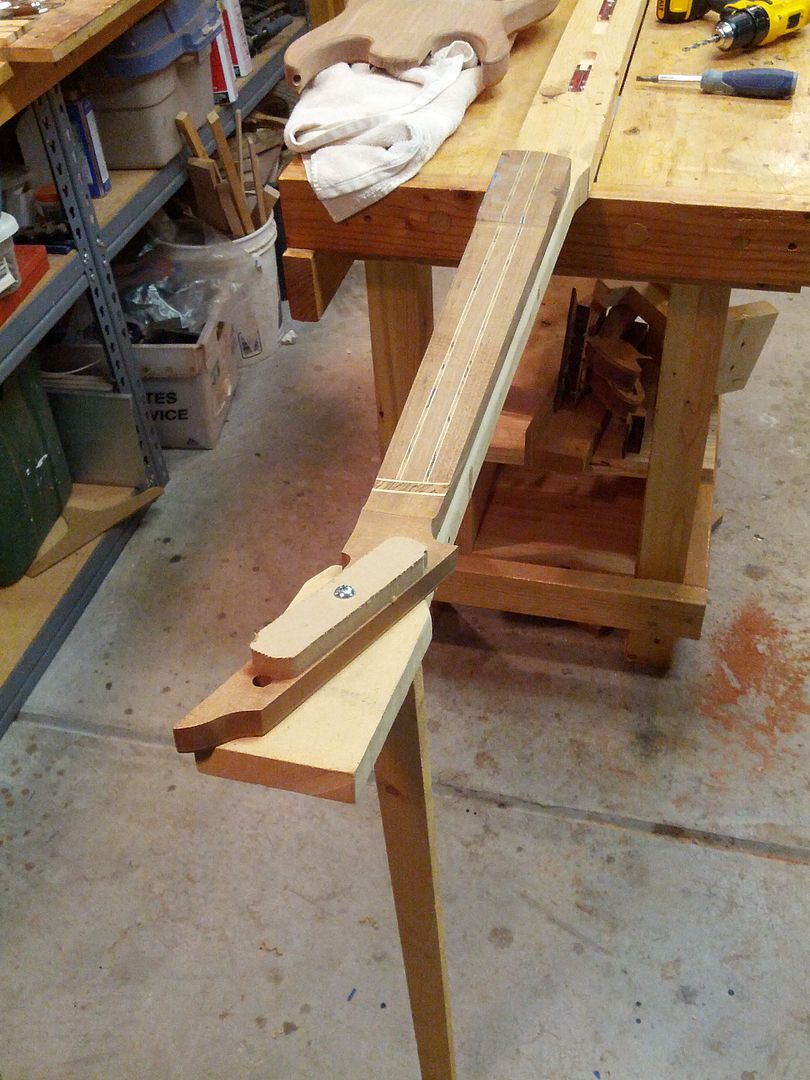 Seems to be taking forever. But I am going back and forth between shaping this neck and manning the CNC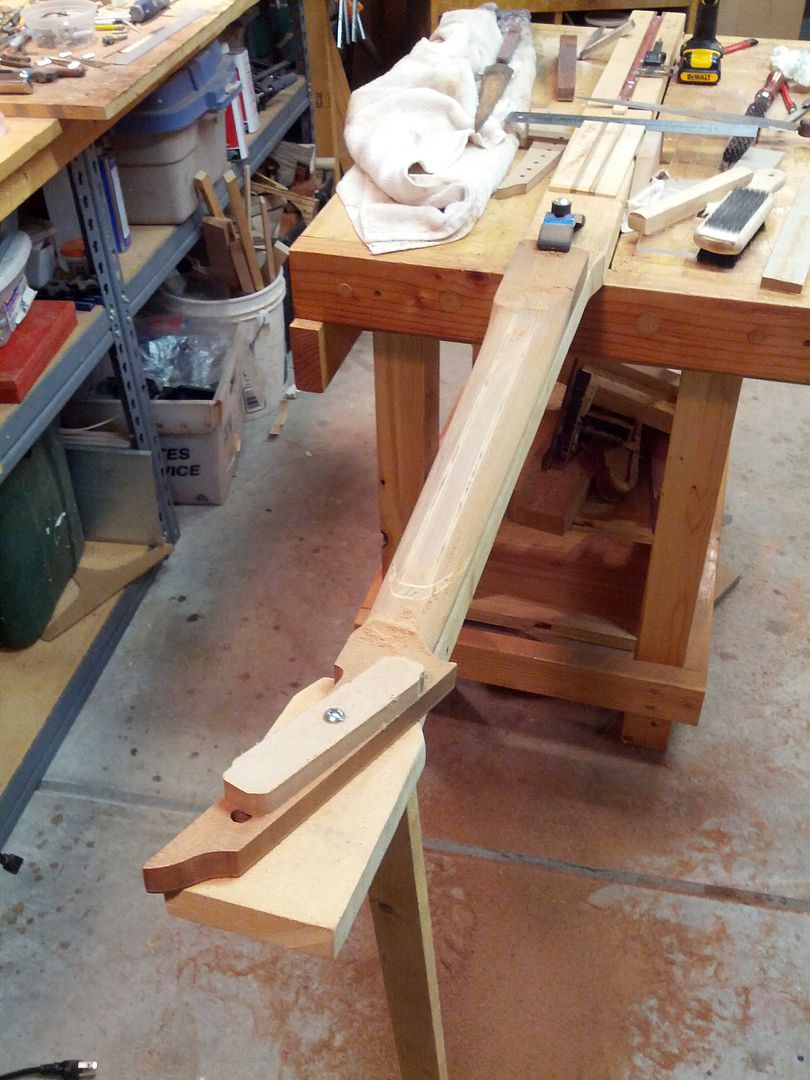 Somebody forgot the side markers.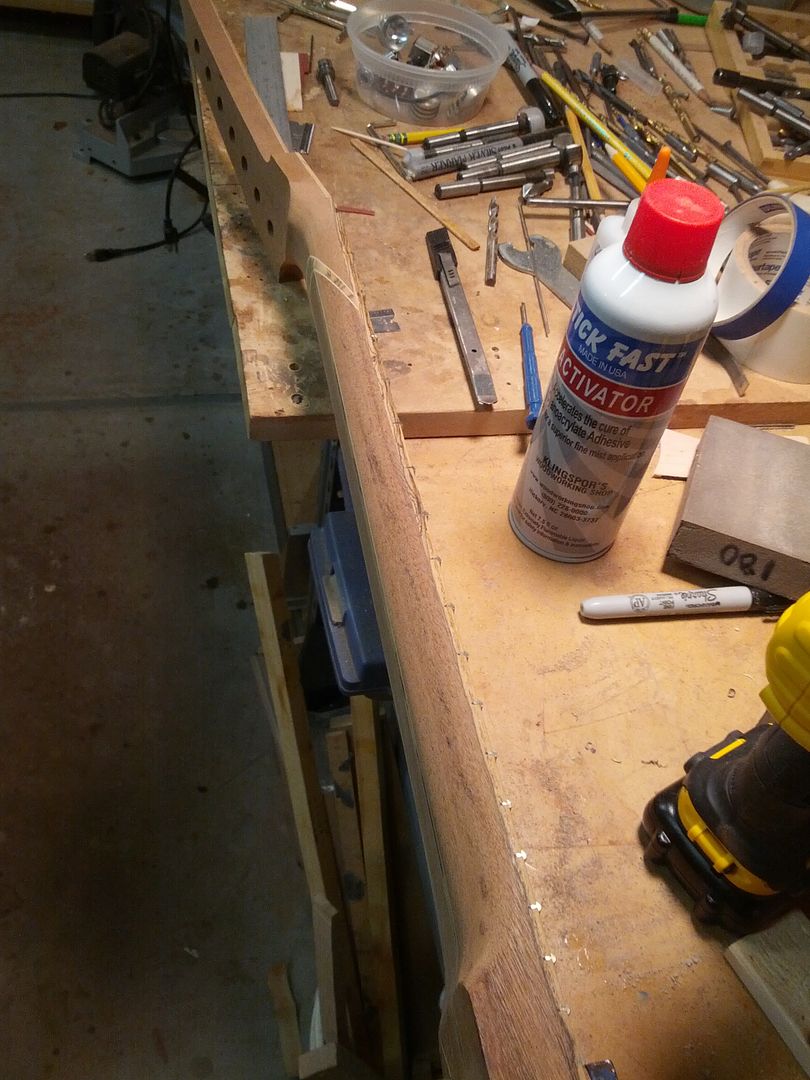 Starting on a new 6 string Multiscale Bass. This is a huge neck blank. Zebrawood and Bubinga.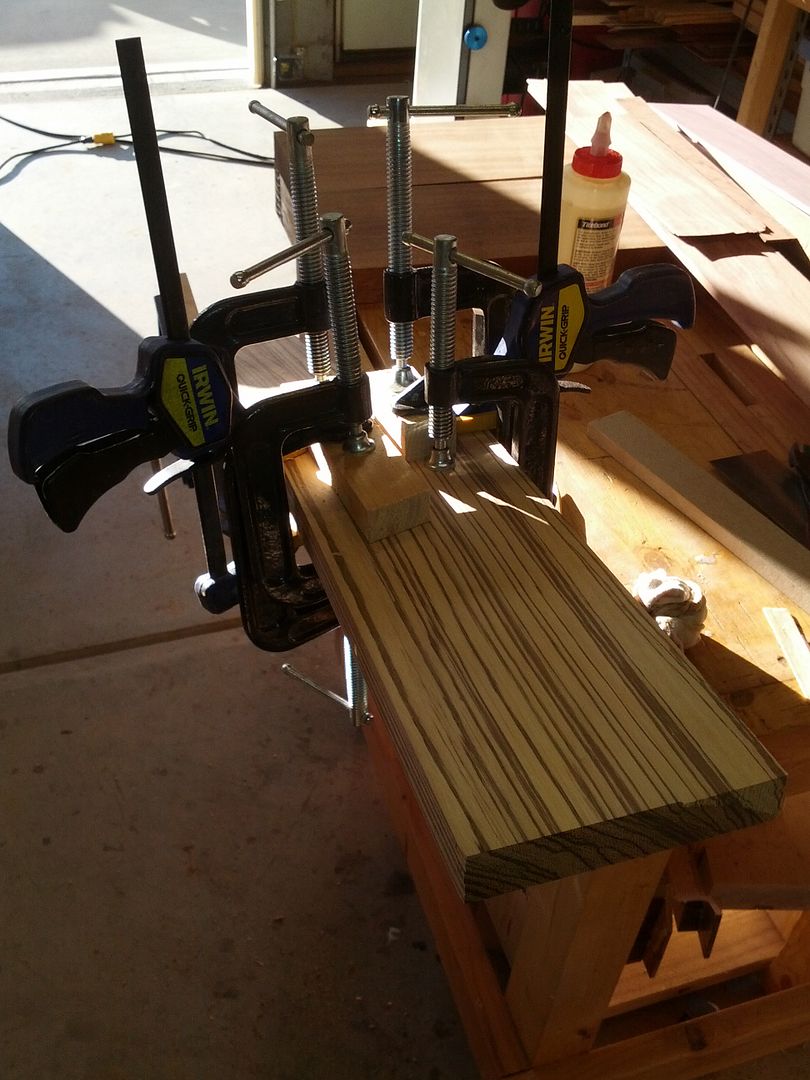 Pickguard bevel test #1... that worked.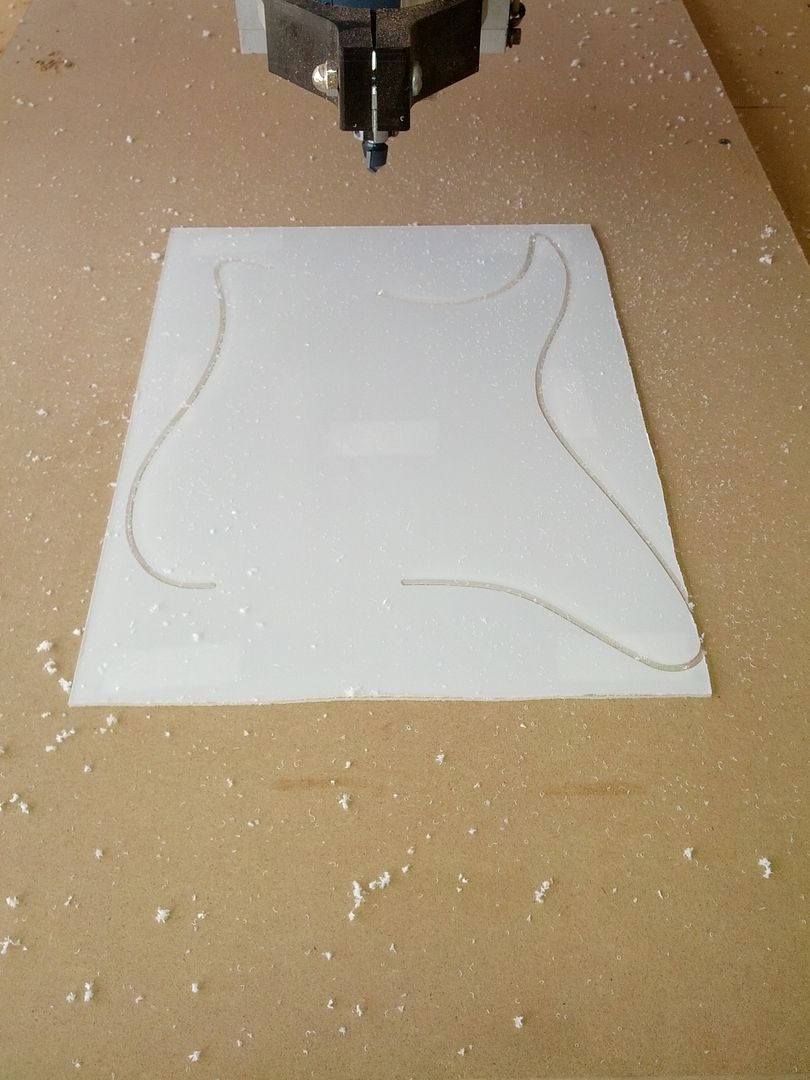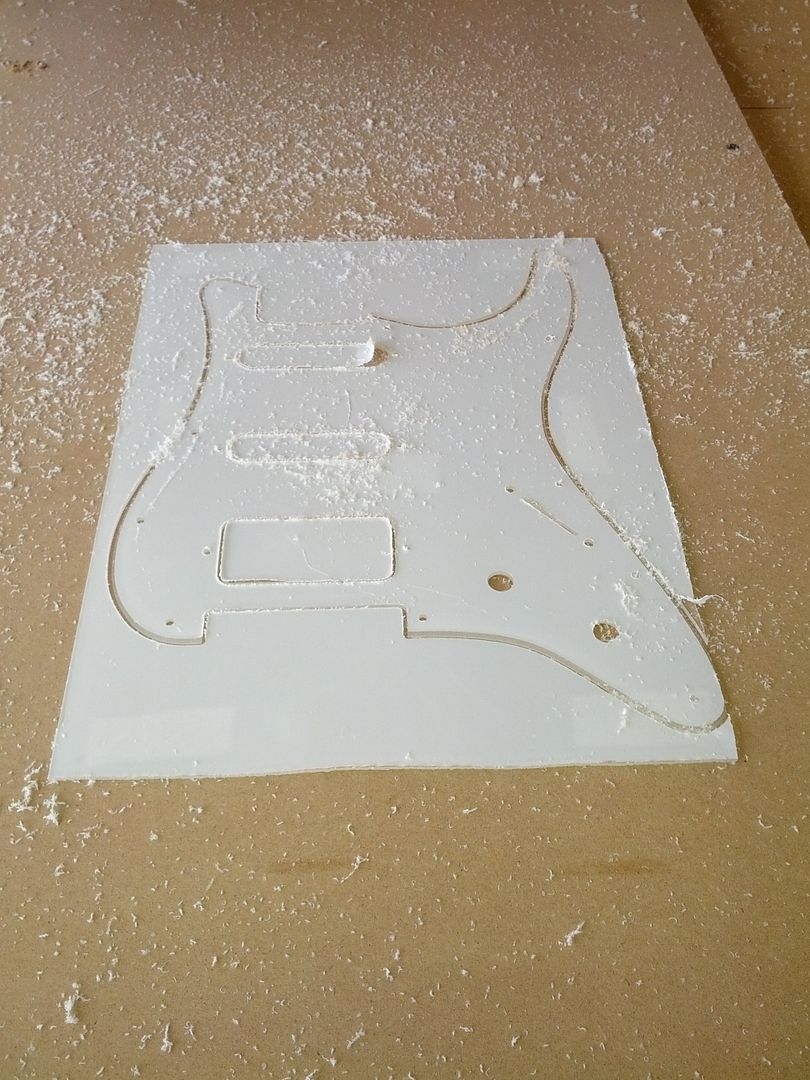 And the real run.
8 String Multiscale neck blank almost ready for the CNC. Sapele and Purple Heart.