Super wide 27.5" scale 24 fret bloodwood fretboard. I did not have a lot of room to play with this board and will have to make a nut shelf for it.
A couple of shots to show how close I was to running out of board and to test the colors. I like it.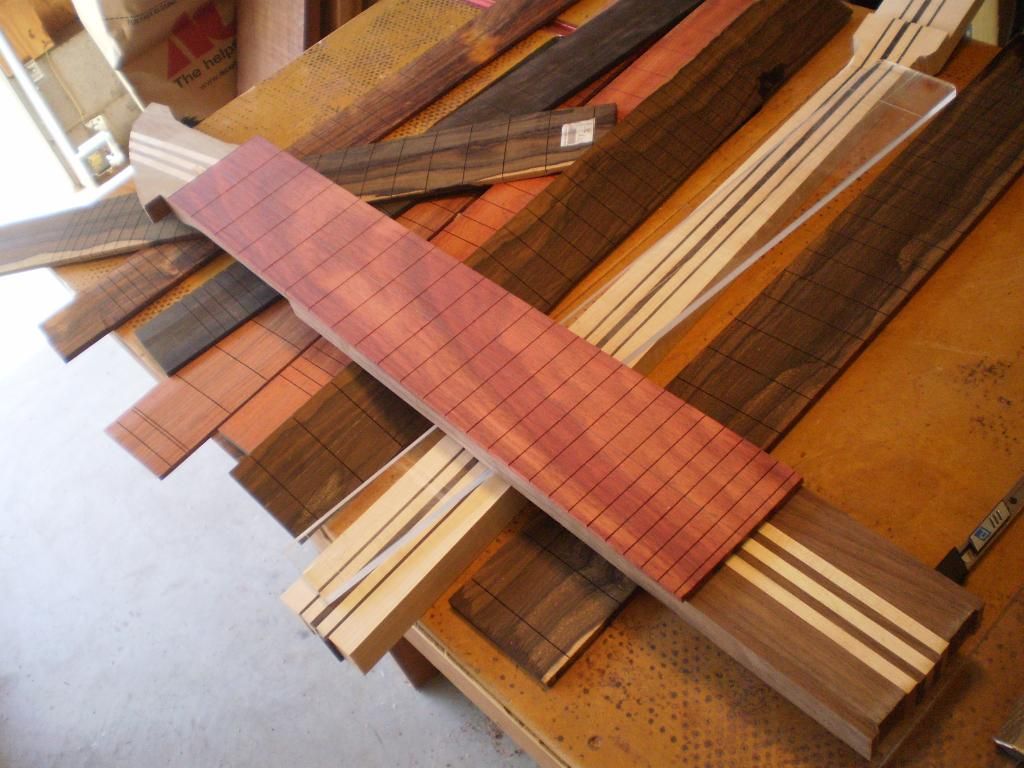 After planning the back of the neck to a consistent thickness this is where we are. I am actually at 15.67mm for the neck blank. The fretboard is 5.6mm thick. So by the time all this is sanded up I should have a very nice neck profile. Wide and flat.