Making the template. Using a razor mark center line, nut, 24th fret. Next mark width at nut and 24th fret. Clamp a straight edge on the marks. The clamps help keep the straight edge from slipping.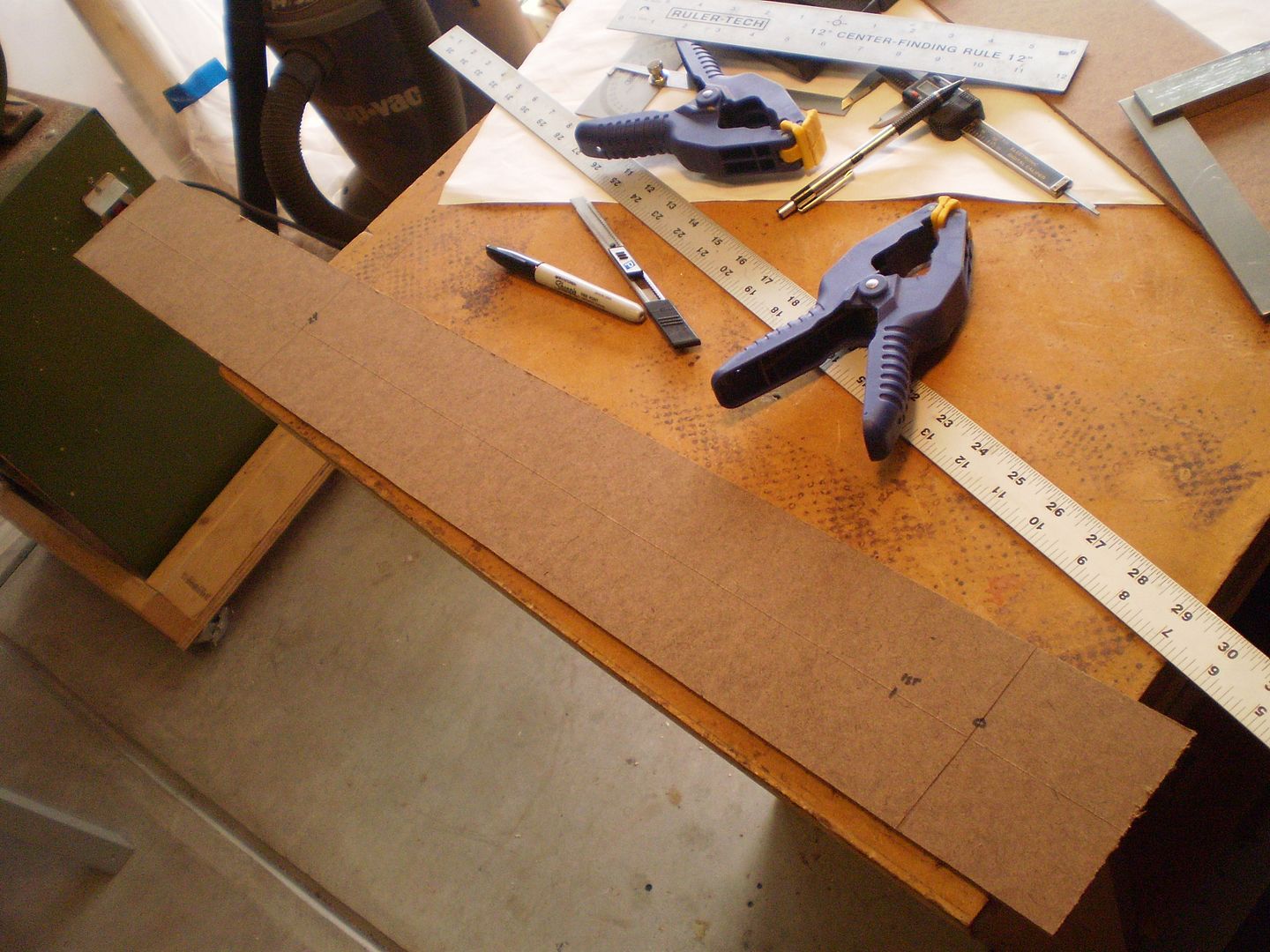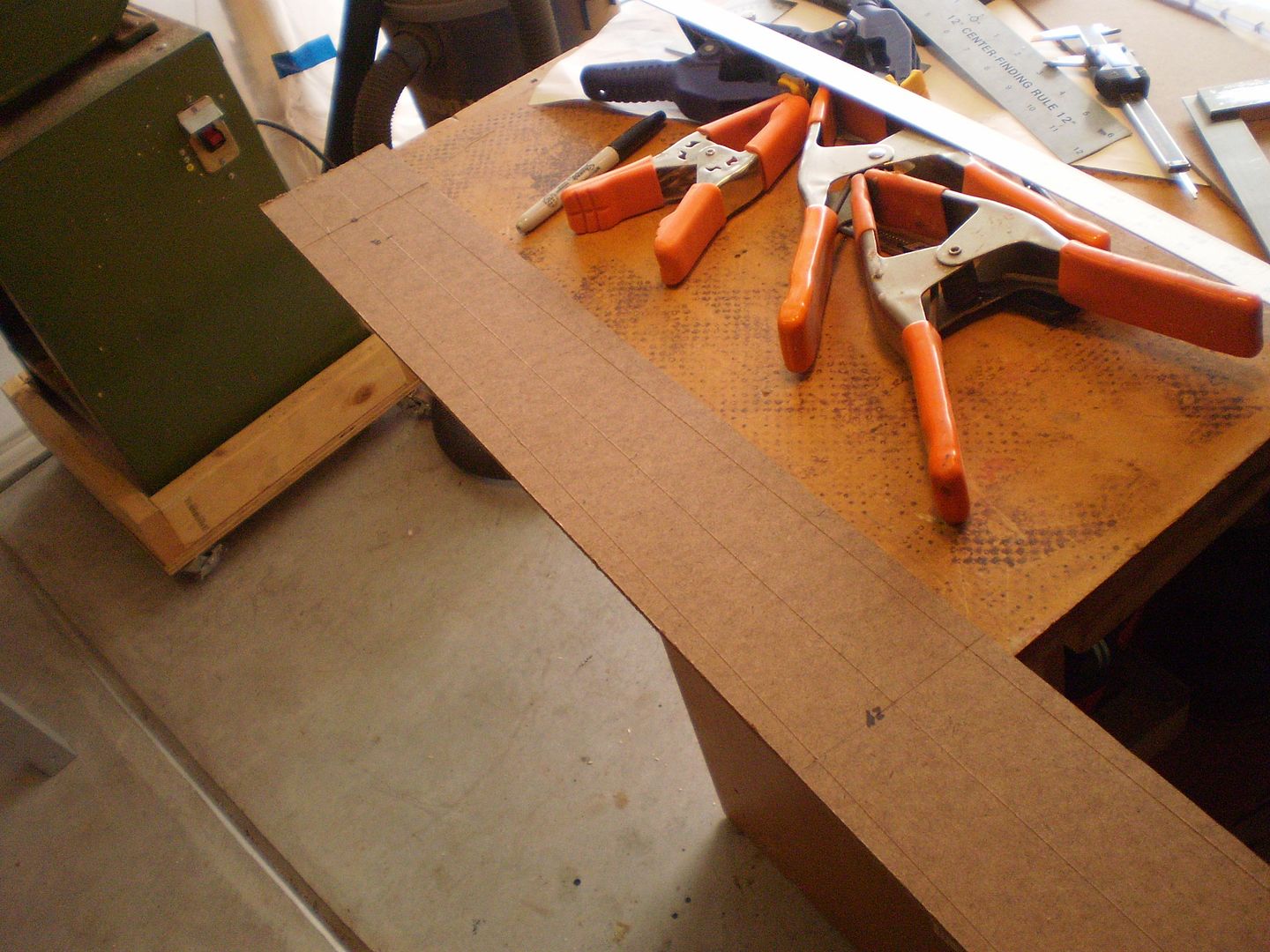 Next up double side tape a straight edge on the line. Use an edge trimmer bit on the router table to clean the edge after roughing it in with the bandsaw.
Hit the edges with CA then sand the edge perfectly straight. After gluing to another piece of hardboard clean up with the template bit. CA the finished edge and sand smooth.