After posting about 7 string Express models I received several requests about 6 string versions... well here we go.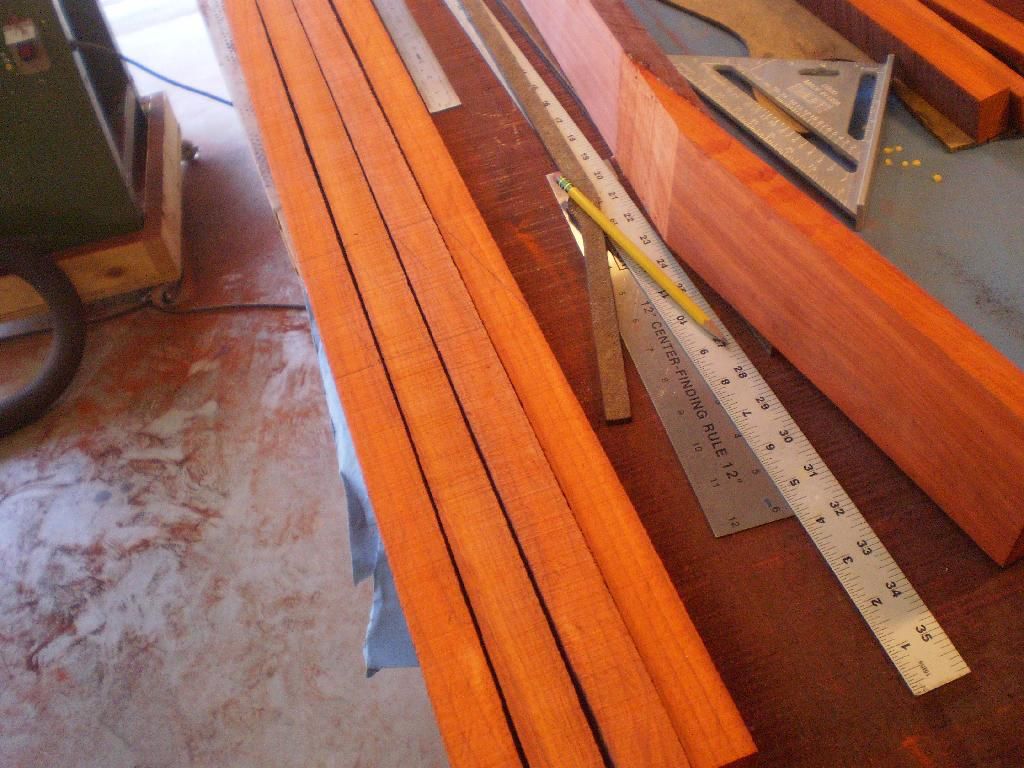 Not wasting wood is important so I spent extra time planing out the cuts so that I get the greatest yeild. When I am done there will be no scraps bigger than a playing card.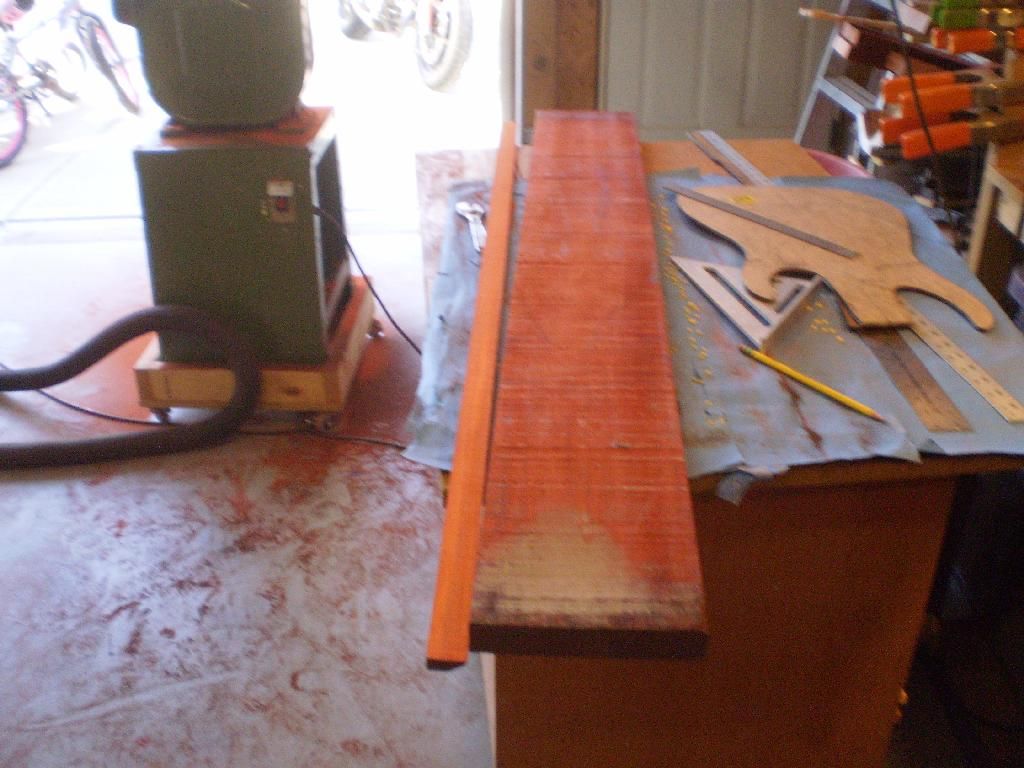 Getting everything ready.
Ok glued up and planed out.