Neck Blank.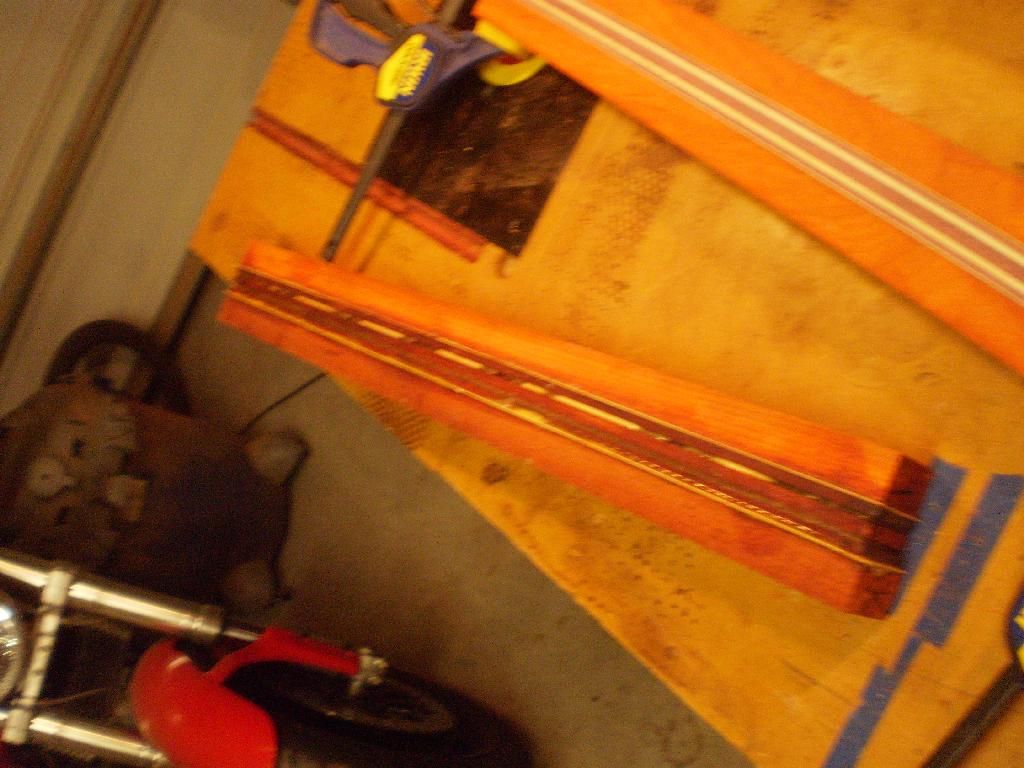 Scarf.
This is the sled I am using to clean up the face of the scarf. In the past I have used the jointer but after last years tear-out incident and a few mishaps on the large sander I decided to try something different.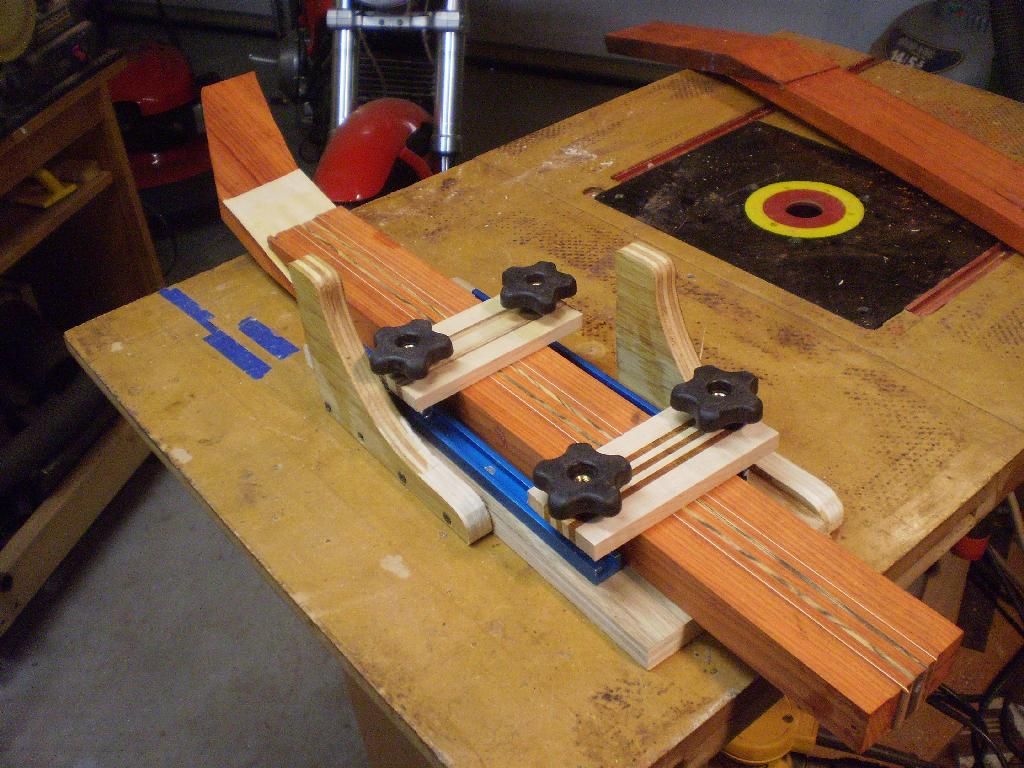 Using the router table is probably just as dangerous as any other method I have come up with. But I needed to do 10 necks in the same day. It worked very well with no tear-out and was pretty accurate. I was able to finish truing the faces in a few strokes on the cast iron sanding block.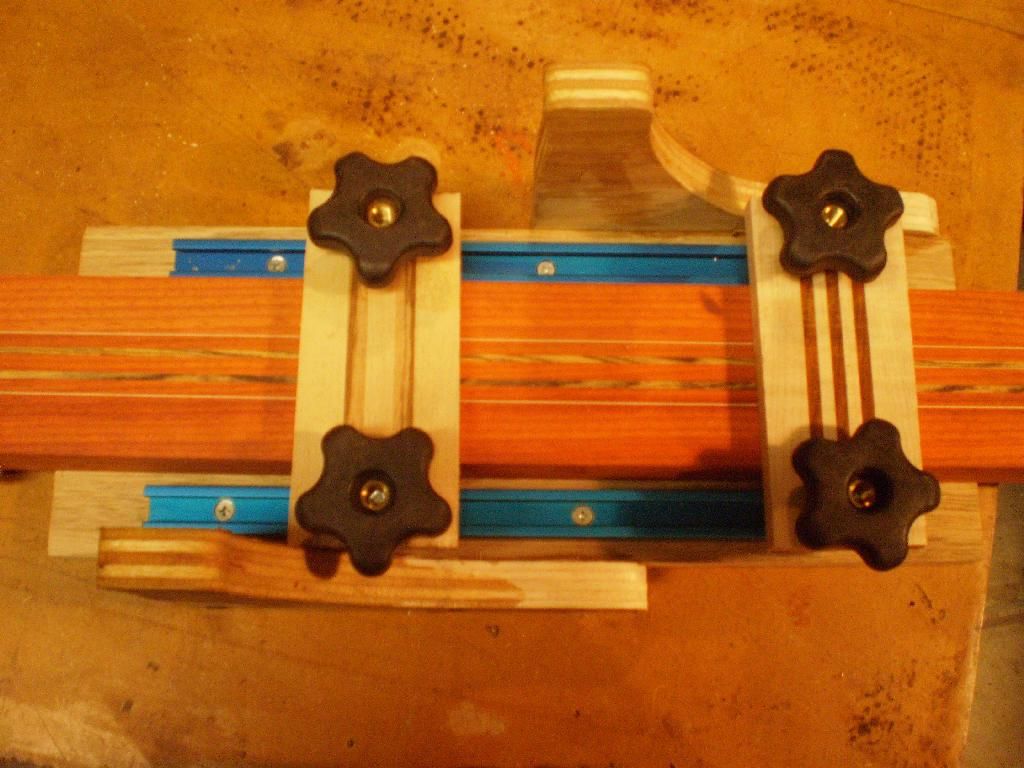 Finished for the day...