Undecided on a few parts of this one but we are starting with a beautiful piece of quartersawn Sapele for the body and neck. I am using Bloodwood laminates in the neck again.
Already glued the neck blank up so starting on the headstock and the scarf. Saw blade is a little dull time to dig out the new one.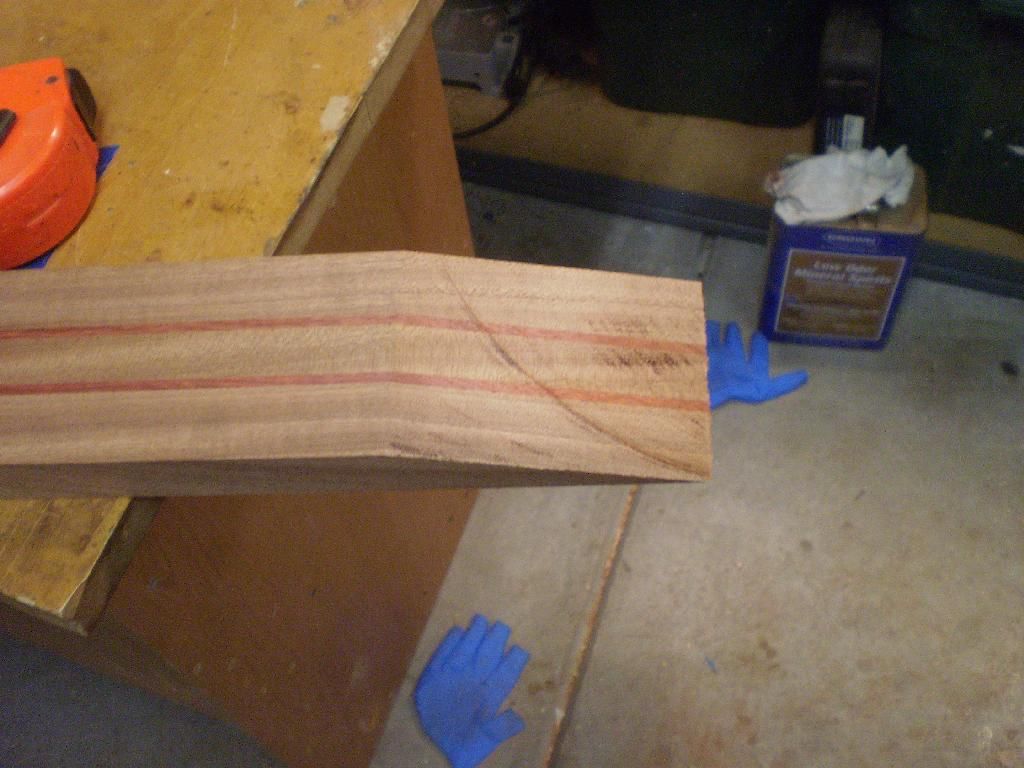 After cleaning up the scarf joints on the cast iron router table with sandpaper attached it is time to glue it up. I use pins on the outside of the blank to stop things from sliding during glue up. My pins of choice? 12 gauge copper wire... soft enough to cut with a saw if accidentally found and plentiful.
Decisions...
Ok this is ridiculous... decisions.
Ok this is the neck blank.