Working on fretboards and bodies for the first 2. Cleaning up fretboard edges with rasp then router table.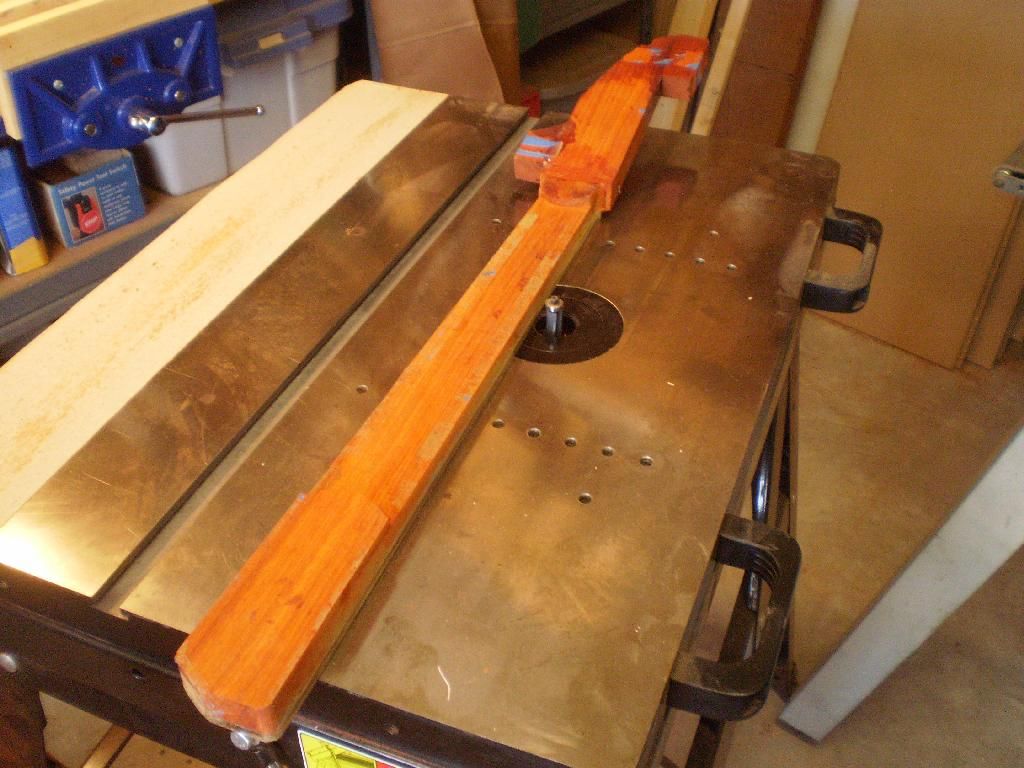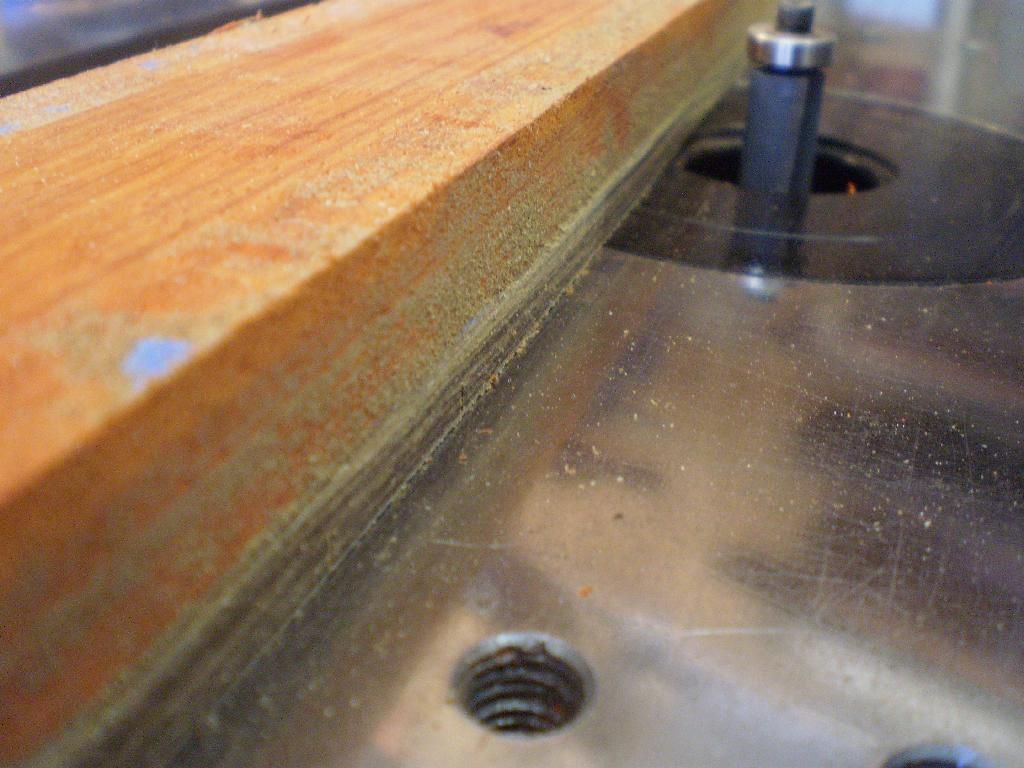 Headstock Shaping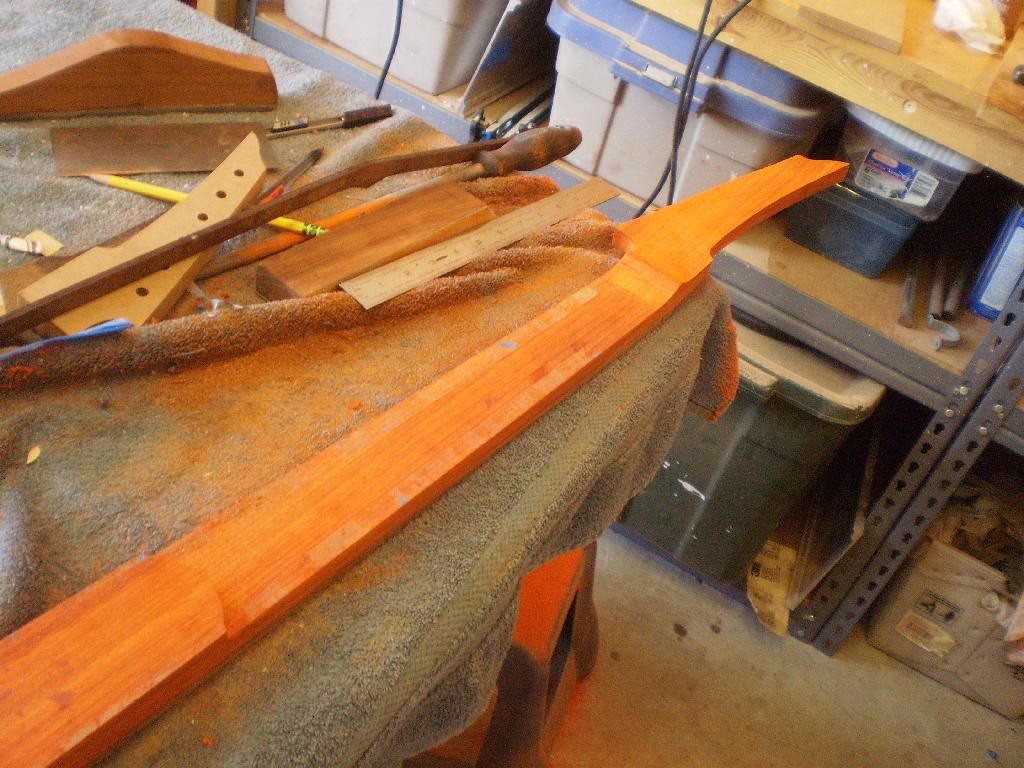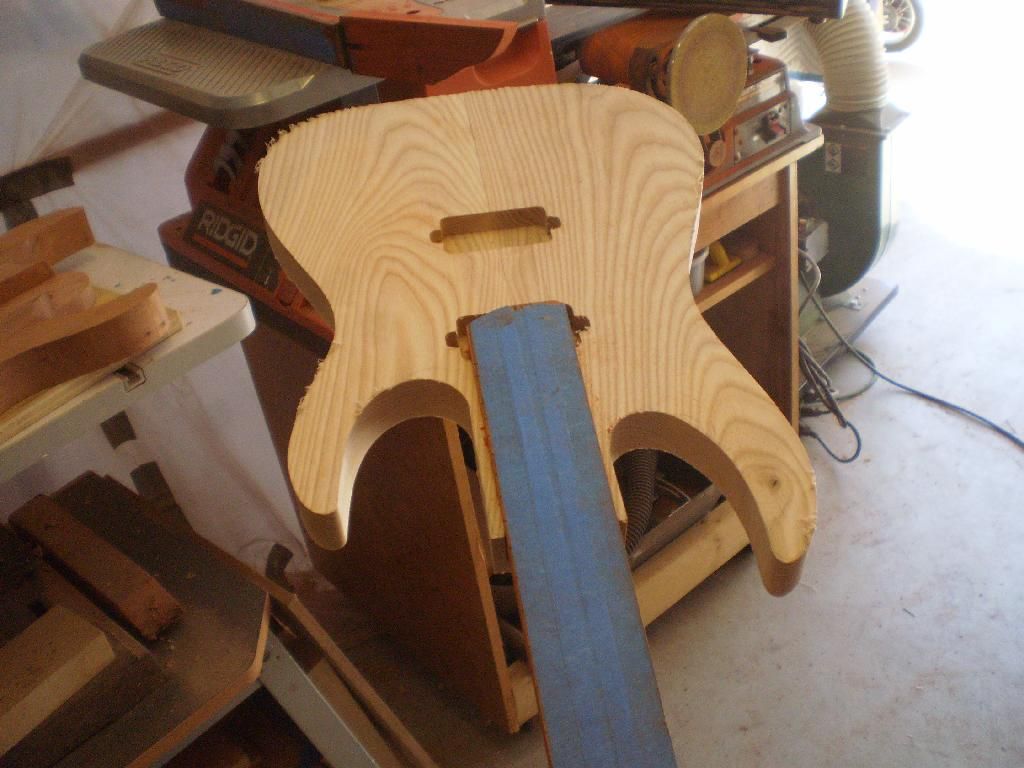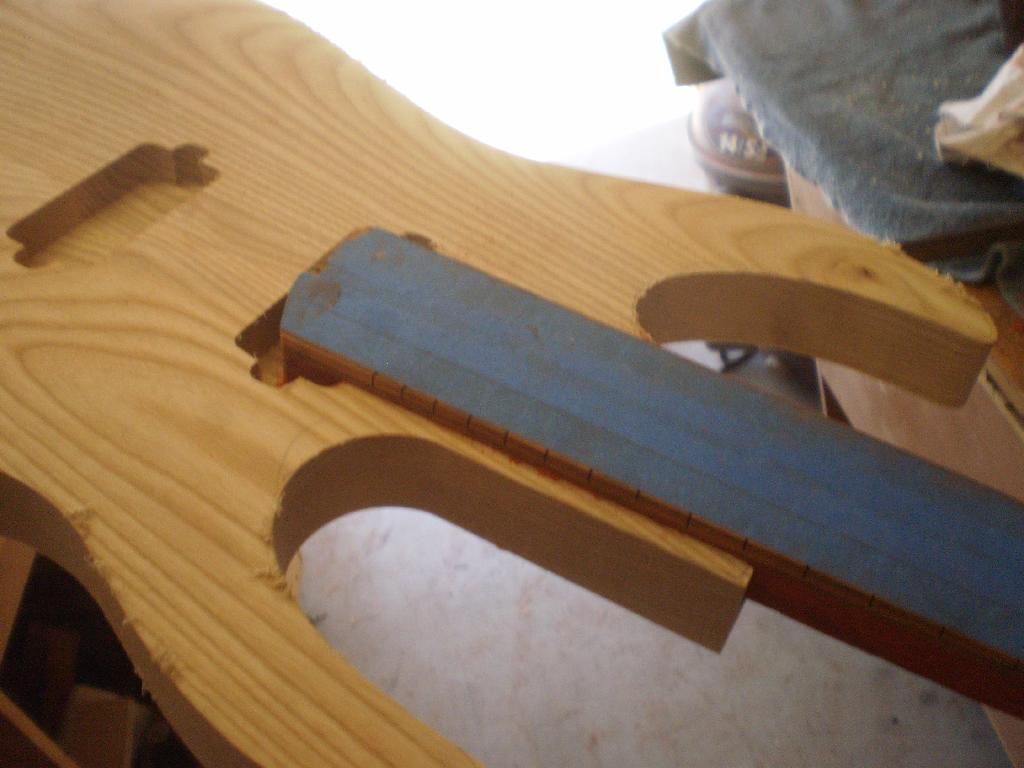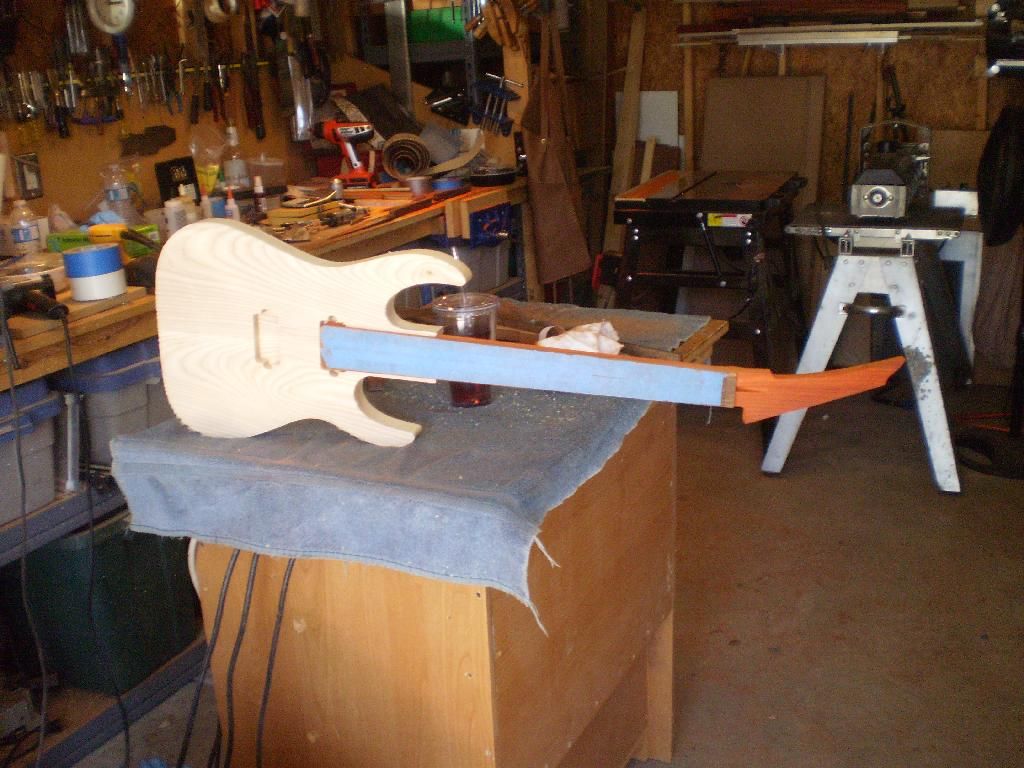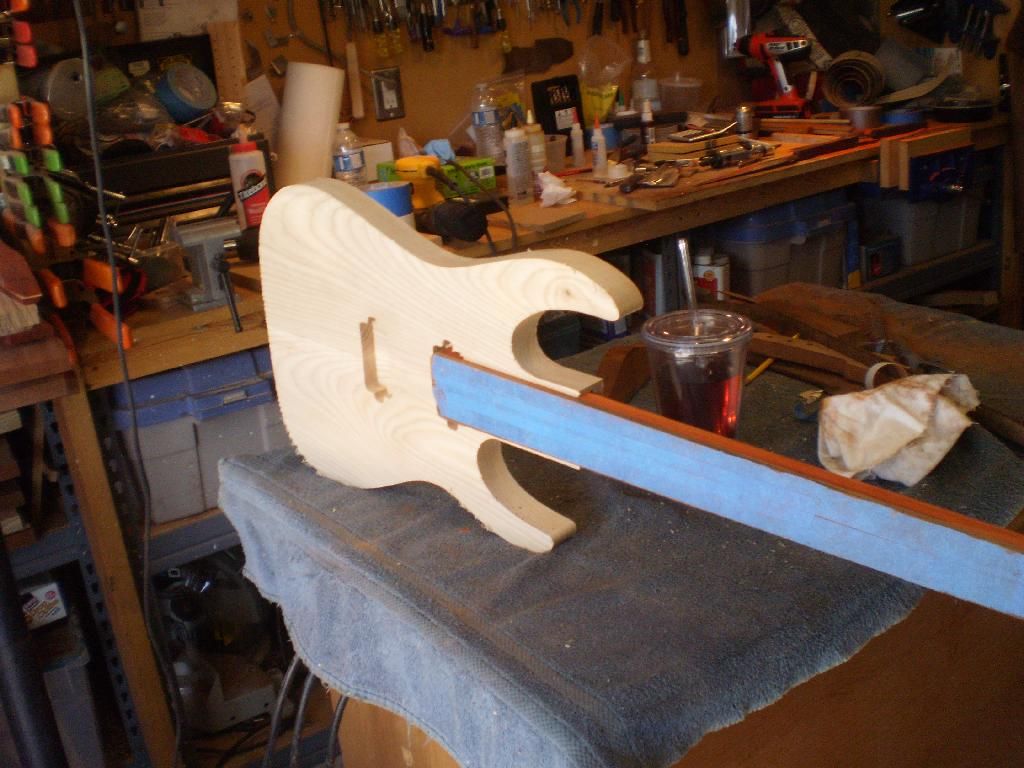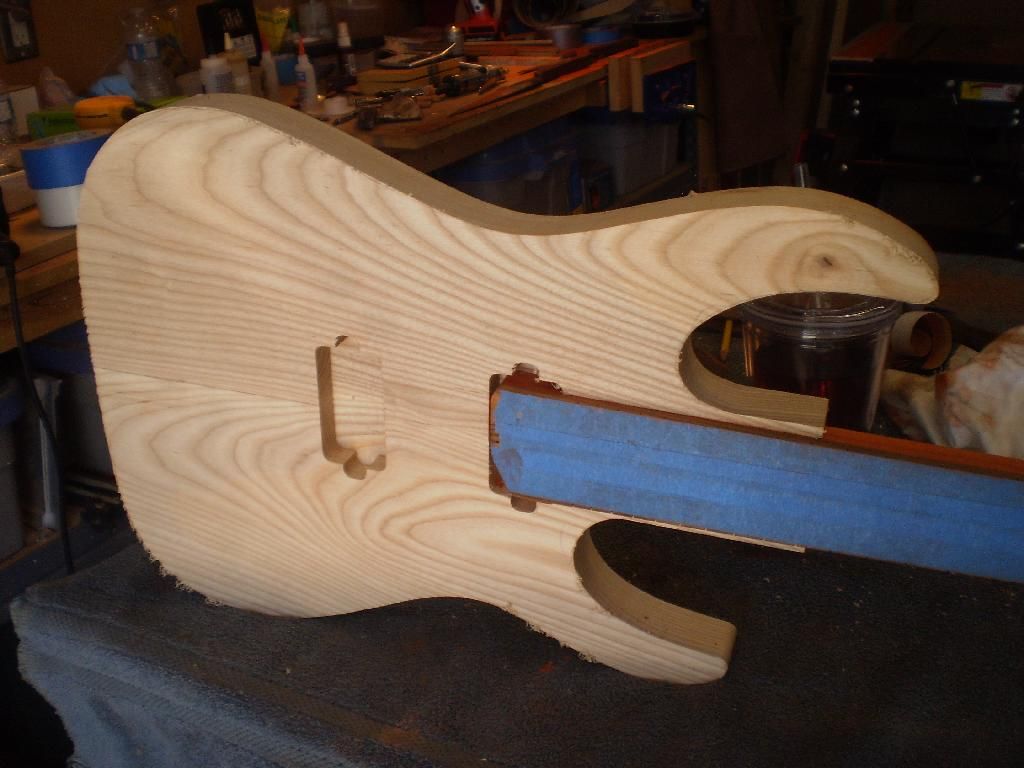 Character. Or a nasty knot... not sure how to look at it yet.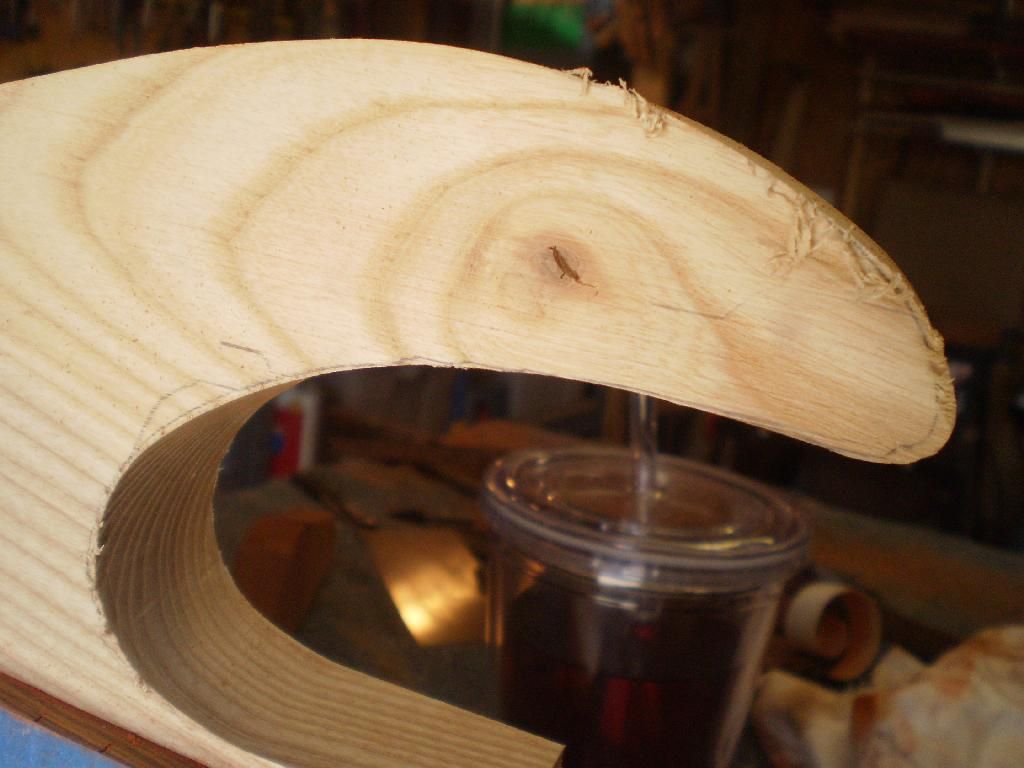 Neck is starting to look like a neck.
Bridge holes...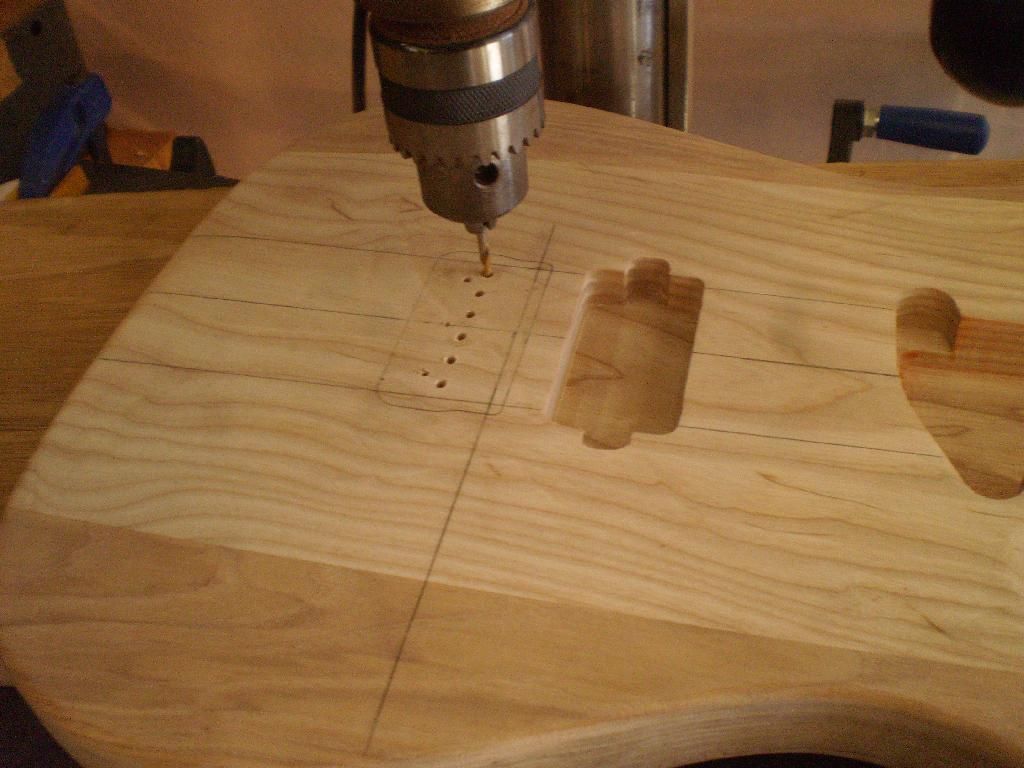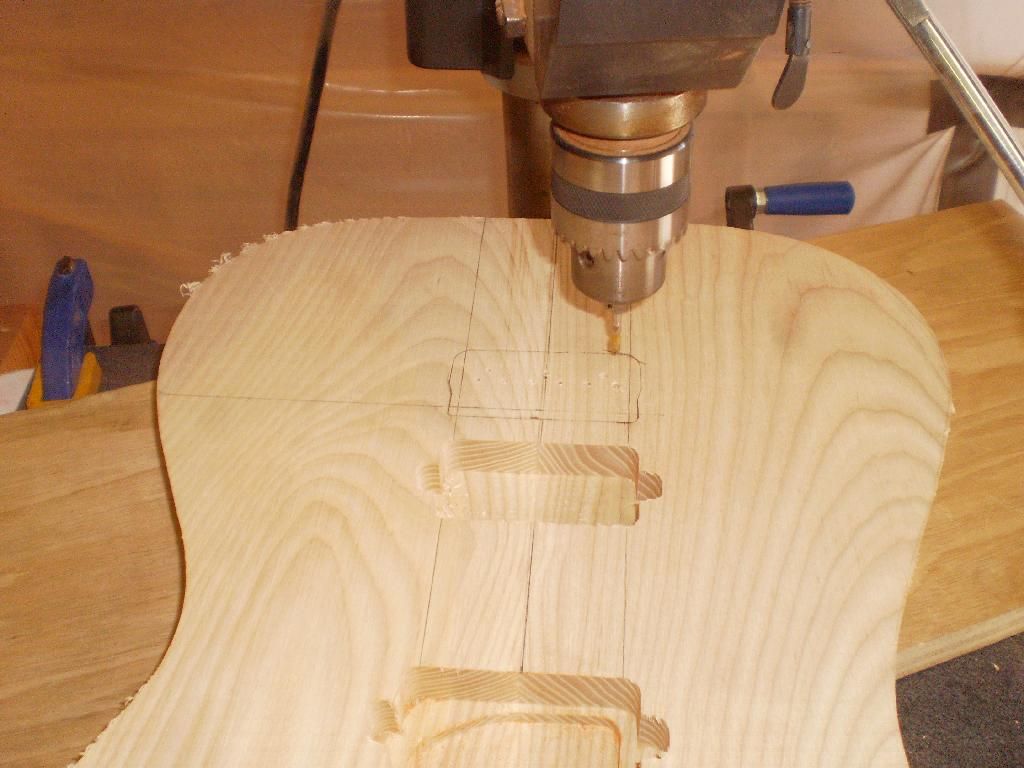 Secret weapon for bridge holes. Short double sided 1/8" bits. No flex helps resist running with the grain.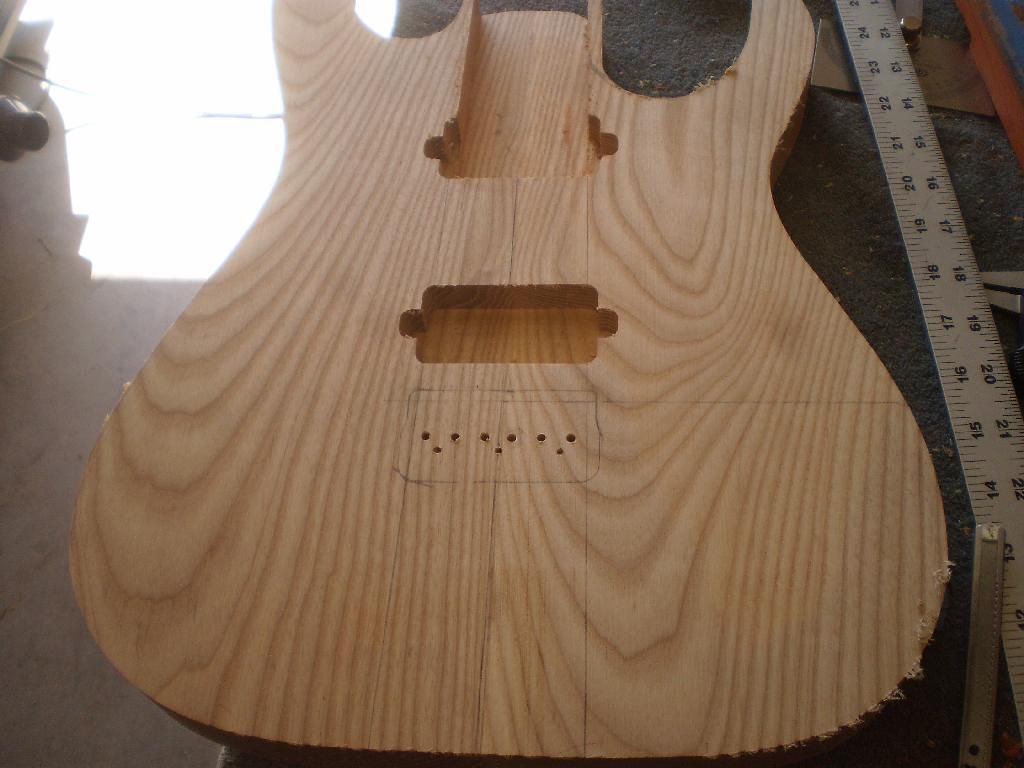 Setting up the locator pin to do the bridge string holes.
Using the locator pin to drill the ferrules.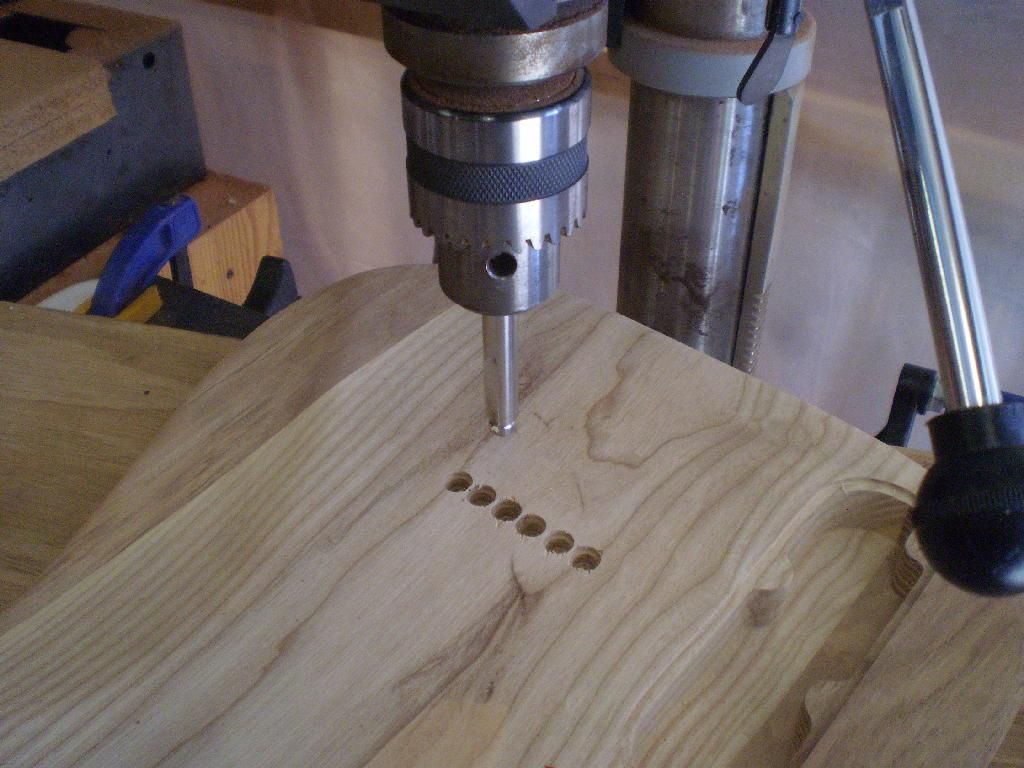 Bridges placed.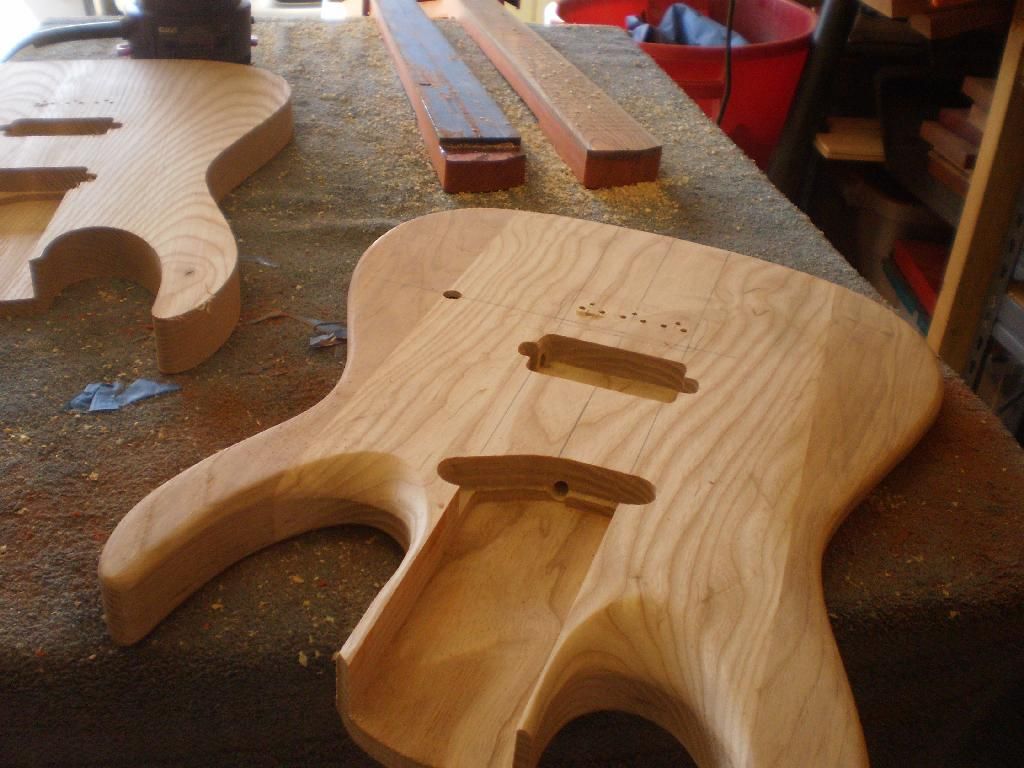 Electronics cavities for 2 bodies.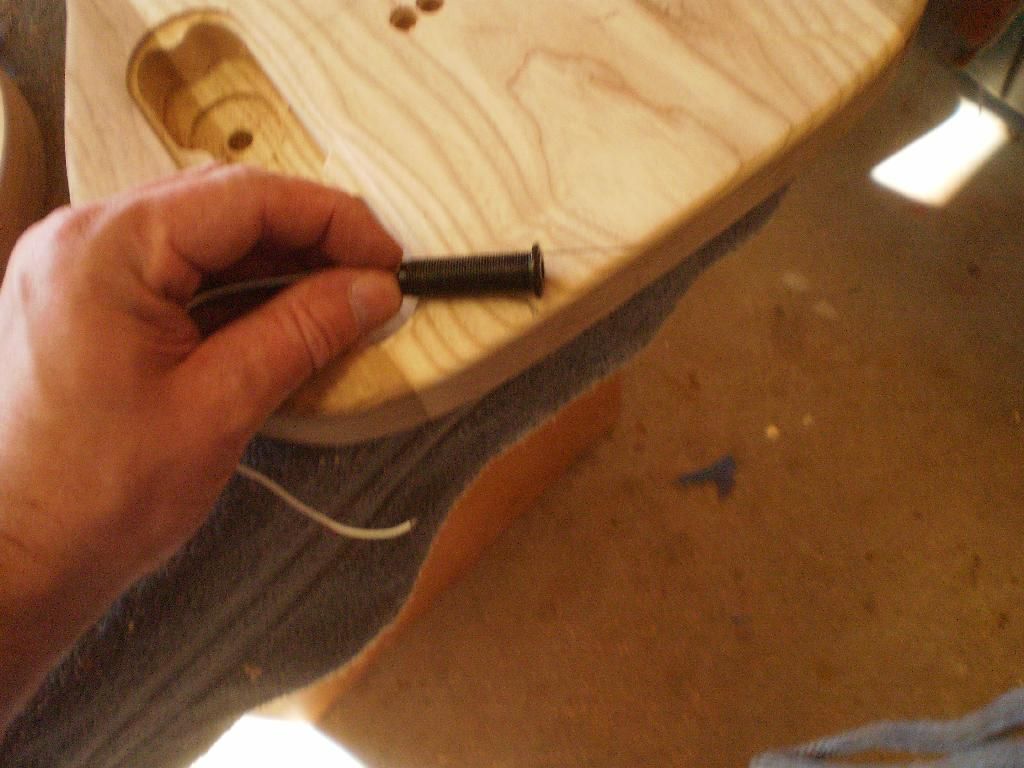 Drilling input jack.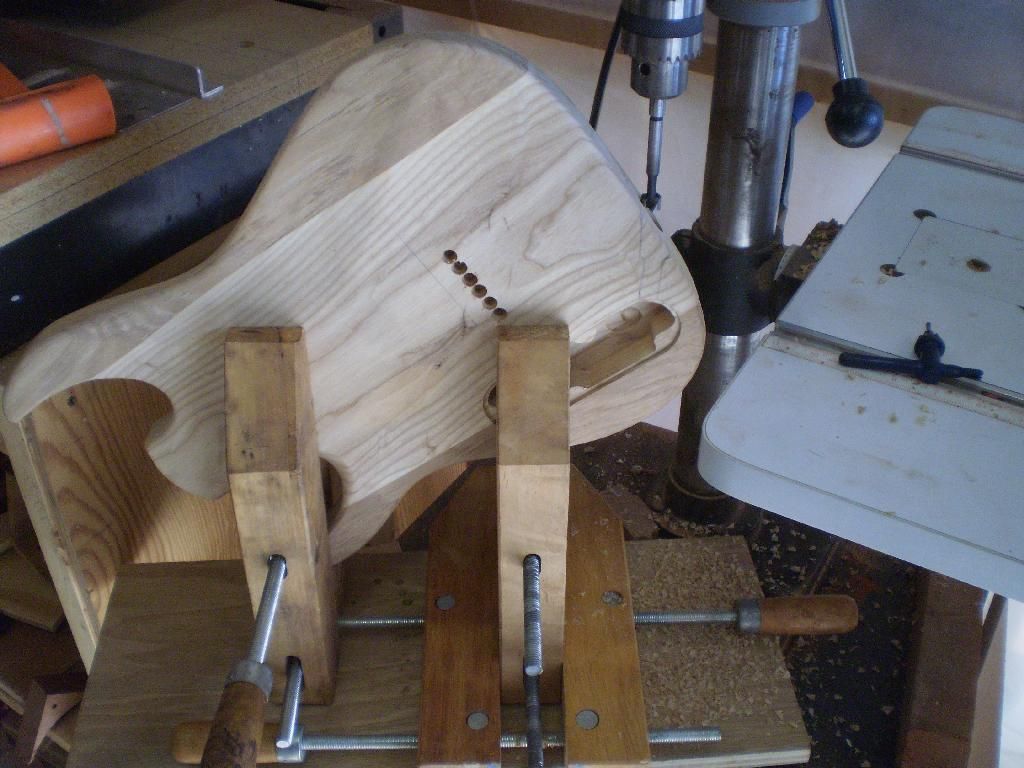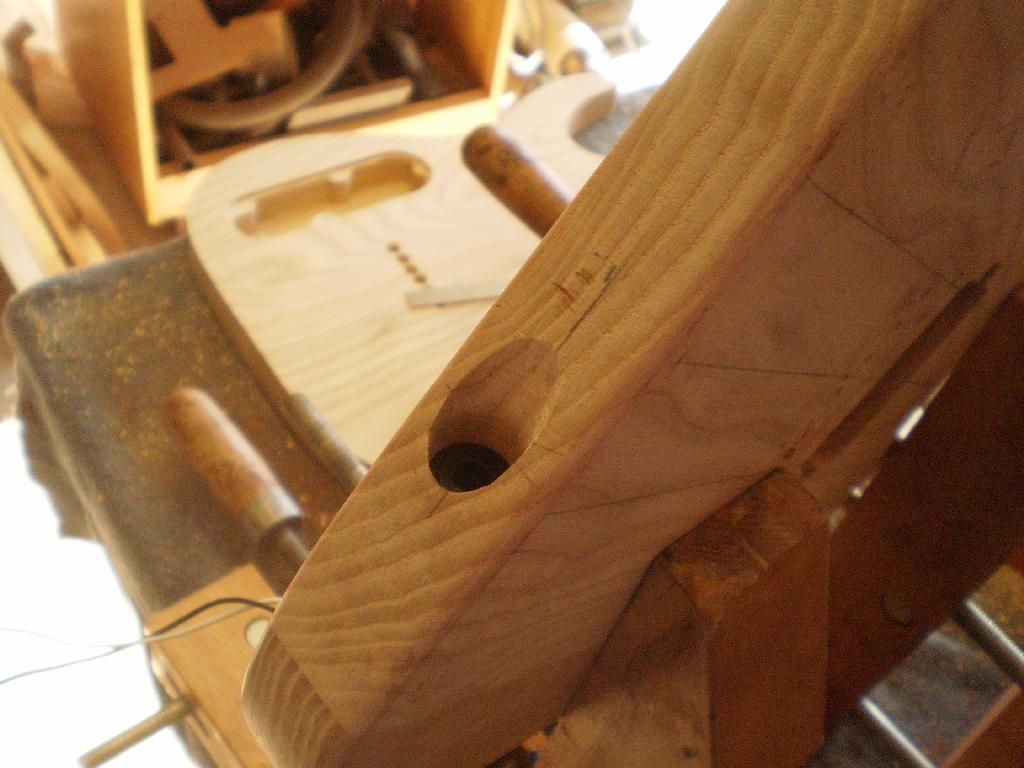 A pair of necks ready for radiusing.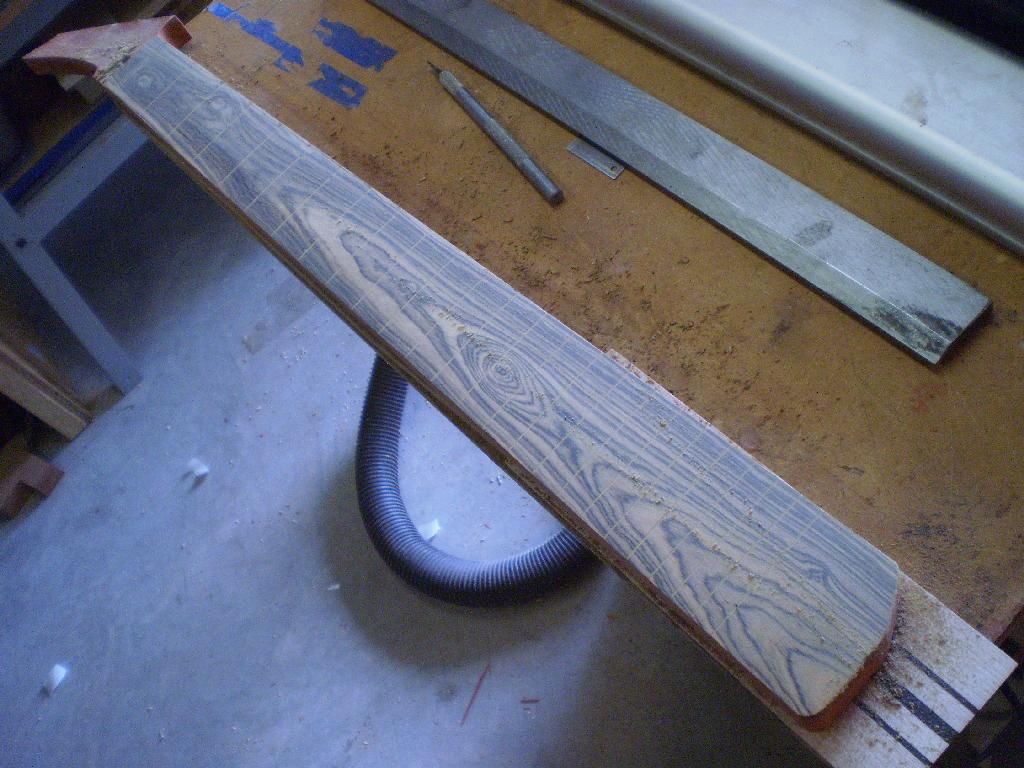 Bocote fretboard.
Working on Cocobolo board...gluing worm holes.
Ironically I CA glued my finger to the side of the neck right after this shot... then I had to reach the de-bonder but the neck was fastened to the table. So I got lucky and had a pair of pliers within reach that made it to the de-bonder. Took 10 minutes to get my finger clear.
BTW - West Systems epoxy is not effected by any regular solvents when cured...
Next body up is a single HB. Solved the HB route issues on the CNC by changing the single large route into 3 pieces.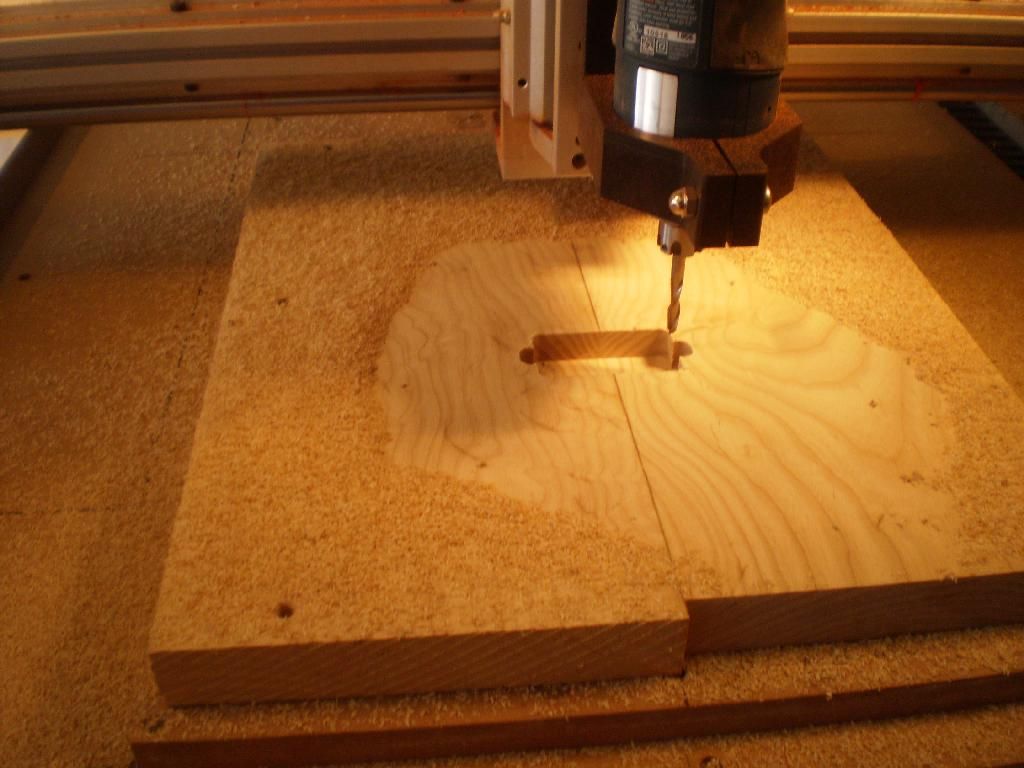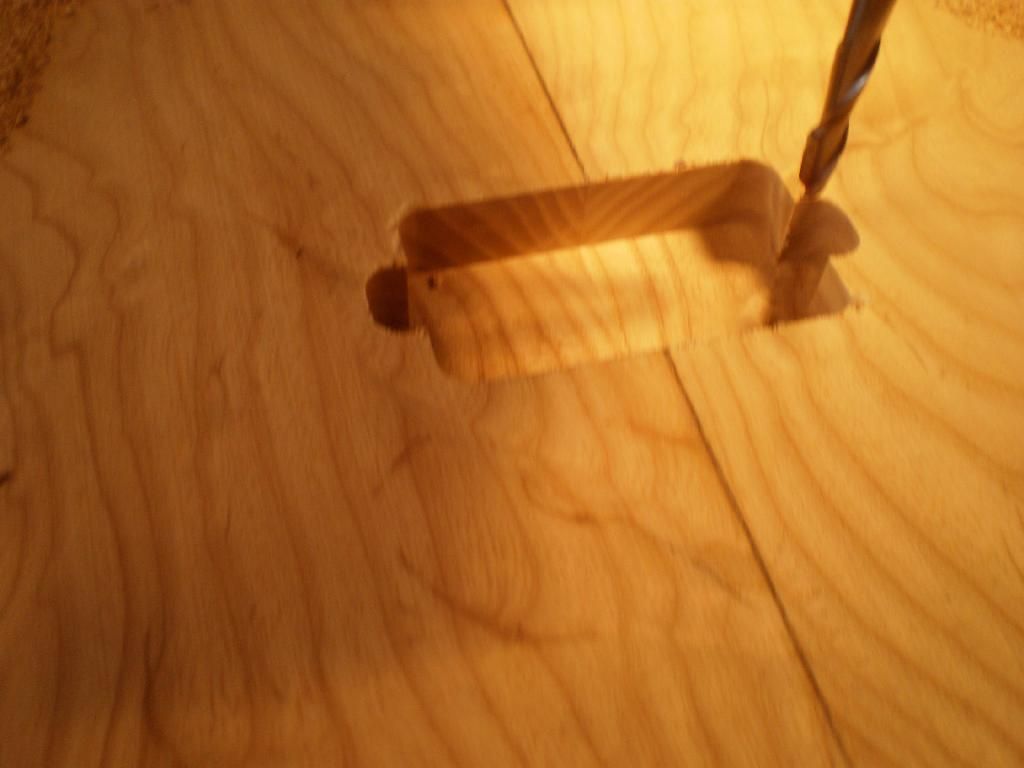 Cocobolo fretboard done.