I hate the smell of electrical smoke in the afternoon...
Spindle failure on my CNC machine ruined an otherwise productive weekend. At the end of the day Sunday the Colt Router decided to blow up while I was cleaning up some other stuff. It smoked, stop turning, and the CNC kept moving. All this while working on a very important customer body. In its death throws ate the top horn of the body. If anyone remembers I had a disaster last year as well.
The results were pretty bad. The smoke was bad. The dead Colt Palm Router was bad.
I would add that luckily my CNC held up and did not break any motors.
You can't see the smoke in the picture but it was billowing from the Colt before I could shut it all down.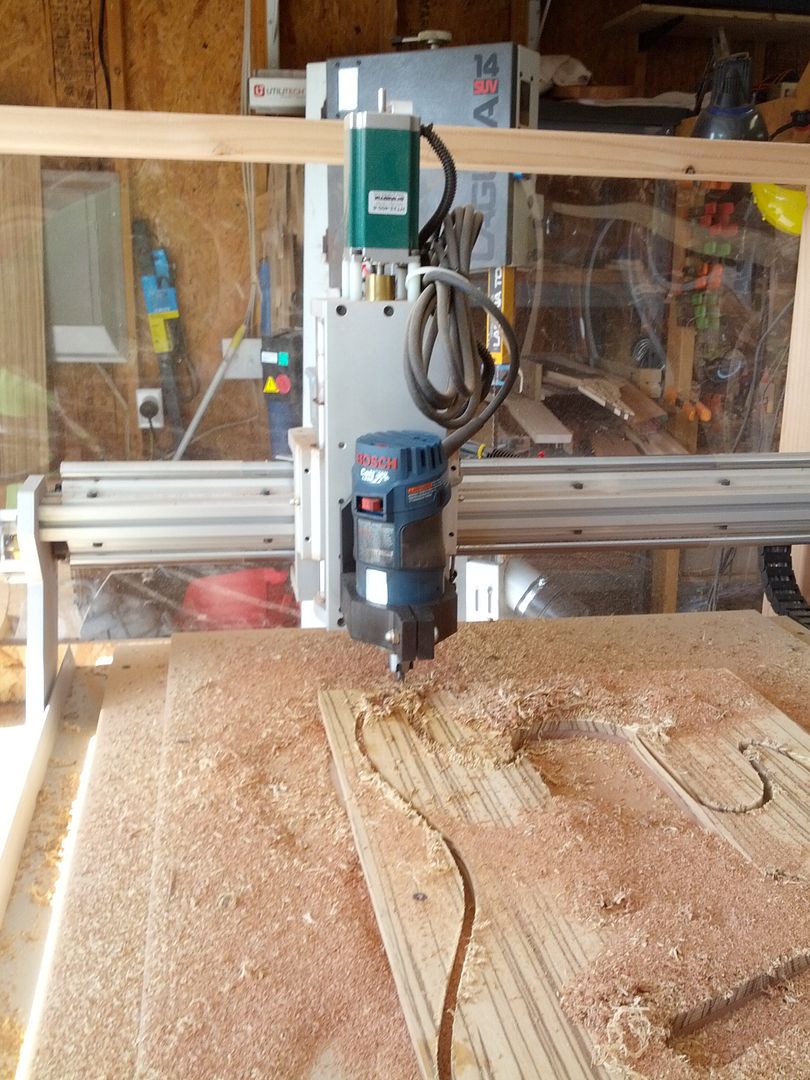 The damage is where the chips are on the horn. That hole section got eaten. About the size of a dime around.
And the dead Colt
So lets talk about what is right and what worked.
Headstock veneers are glued on and tuner recess drilled. However I didn't have the 9/16 in forstner bit I needed to drill the tuner holes. That is on order now.
Roughed in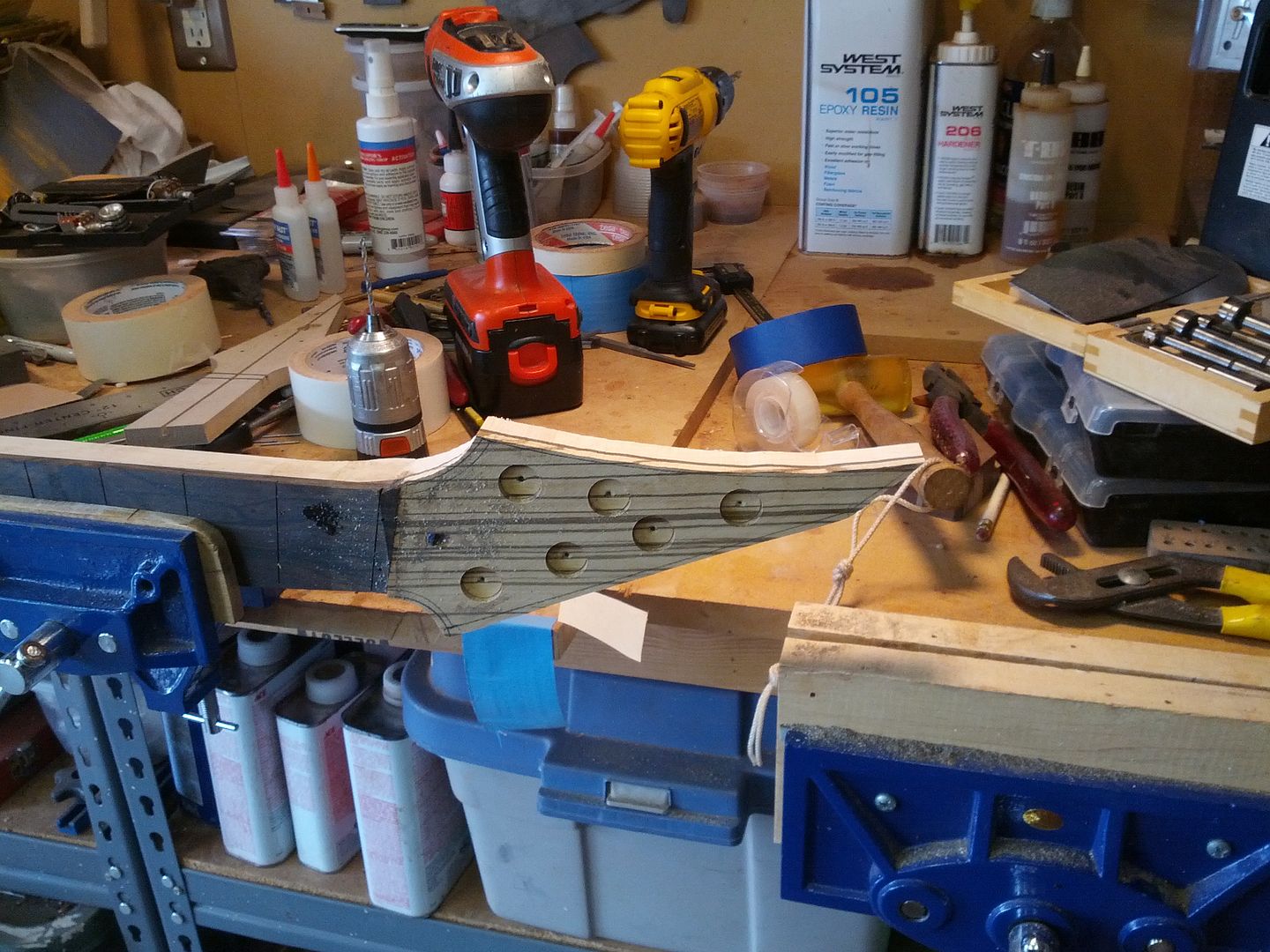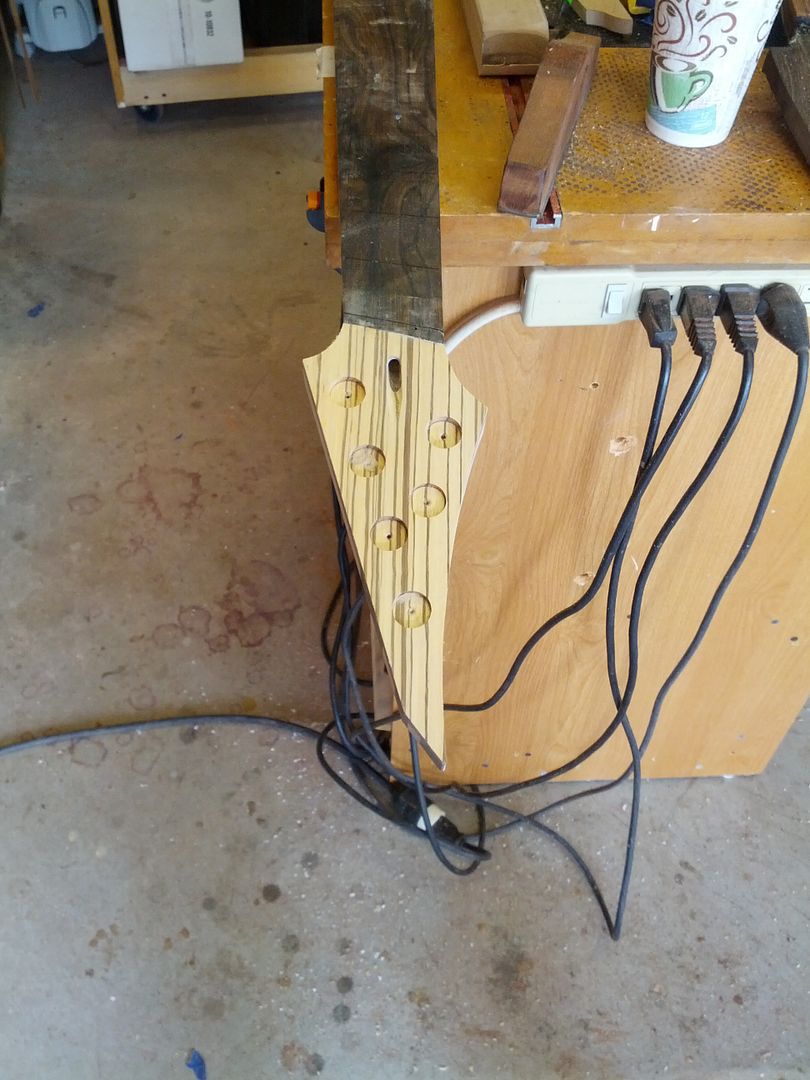 Cleaned up and accent in.
Neck looks pretty good from behind as well. Especially after thicknessing it closer to final.
CNC at work before the catastrophe.
And a few passes before the end...
So I was pretty mad after the machine died. I finished cutting the body on the Bandsaw and used the spindle sander to clean it up. I then shortened the top horn right below the tear-out. I also shortened the bottom horn a hair to keep the look I want. I am not sure that it is going to balance well enough now with the shorter horn so I am going to make a new body but it was nice to see it anyway.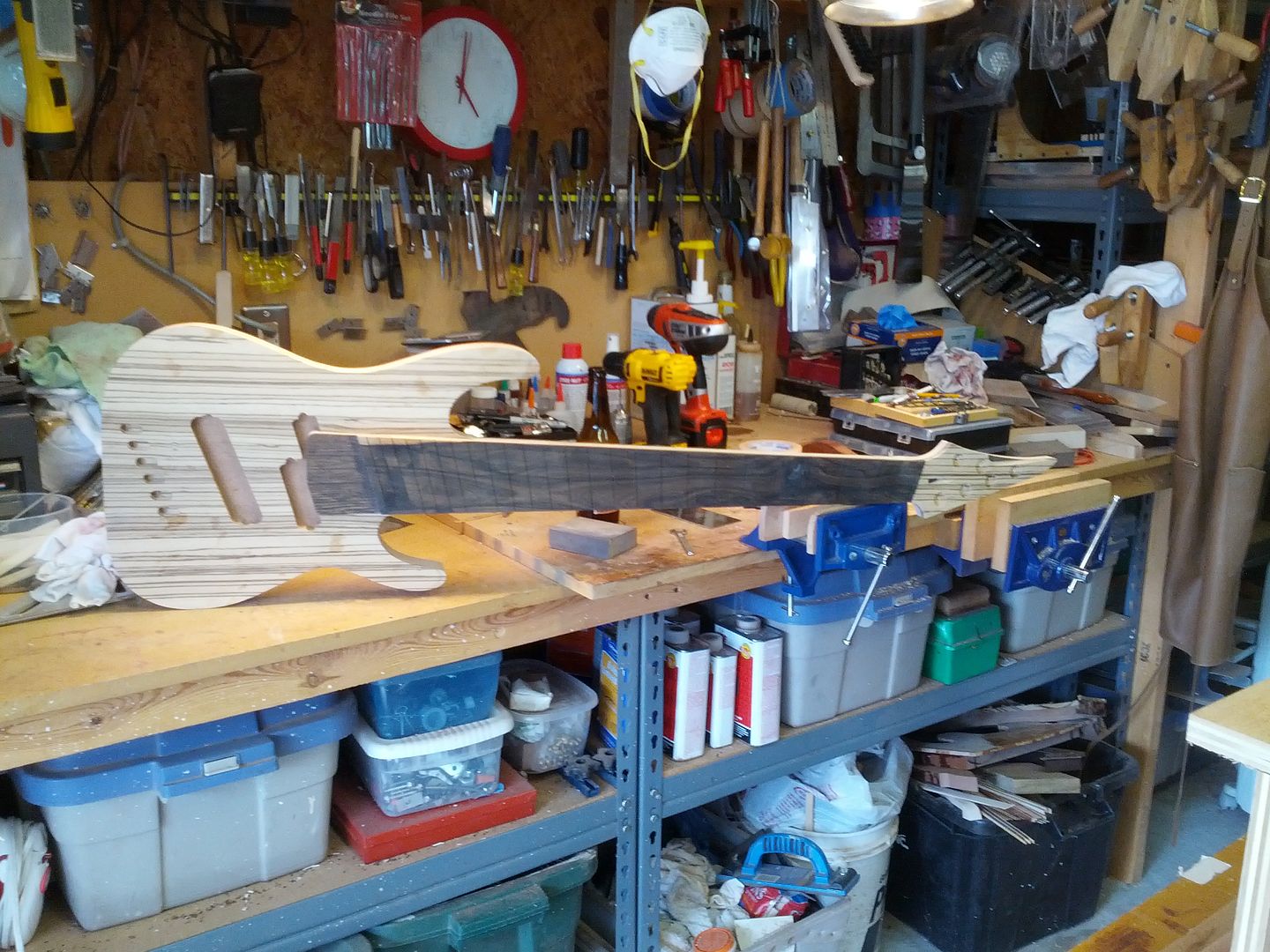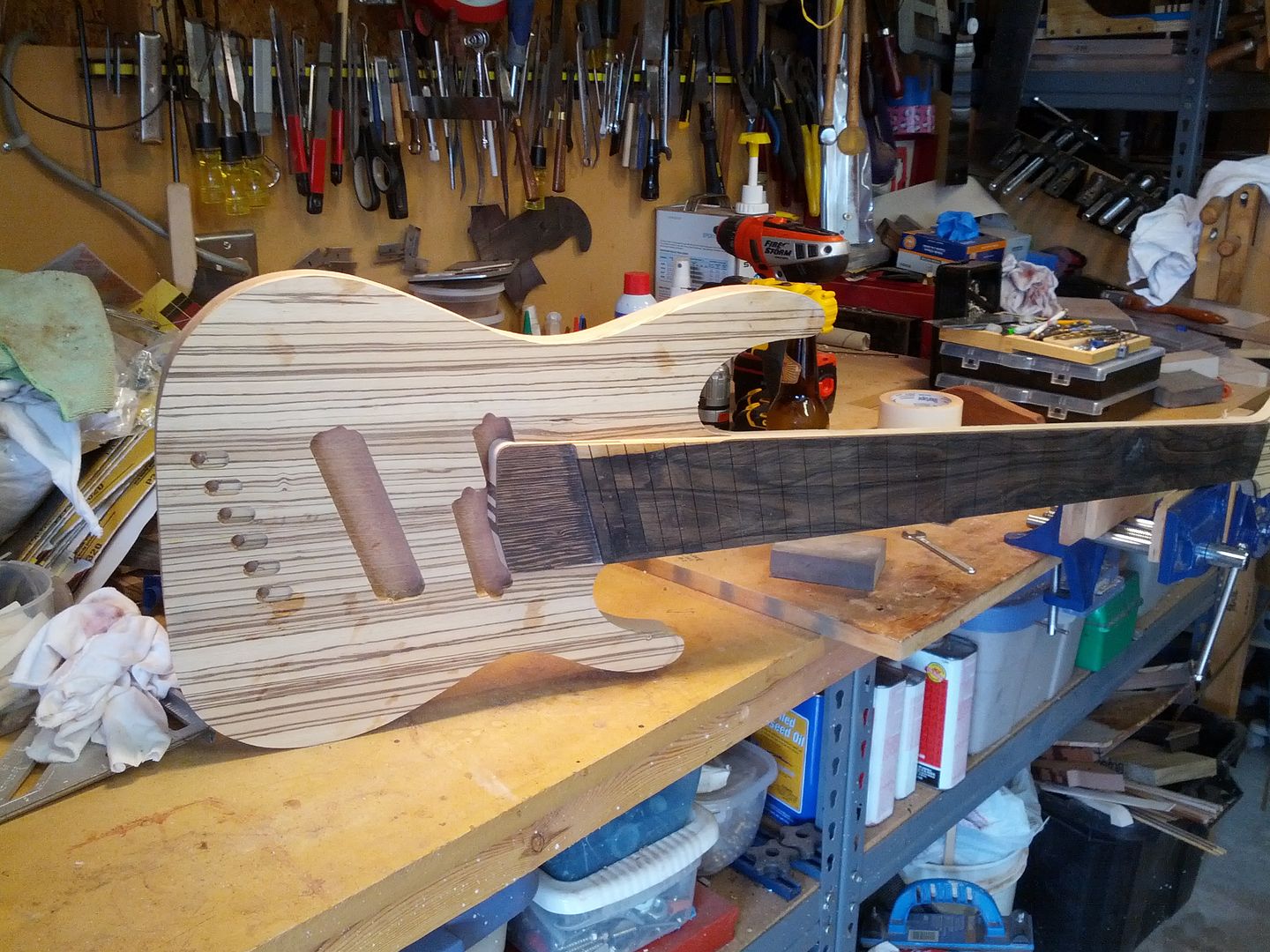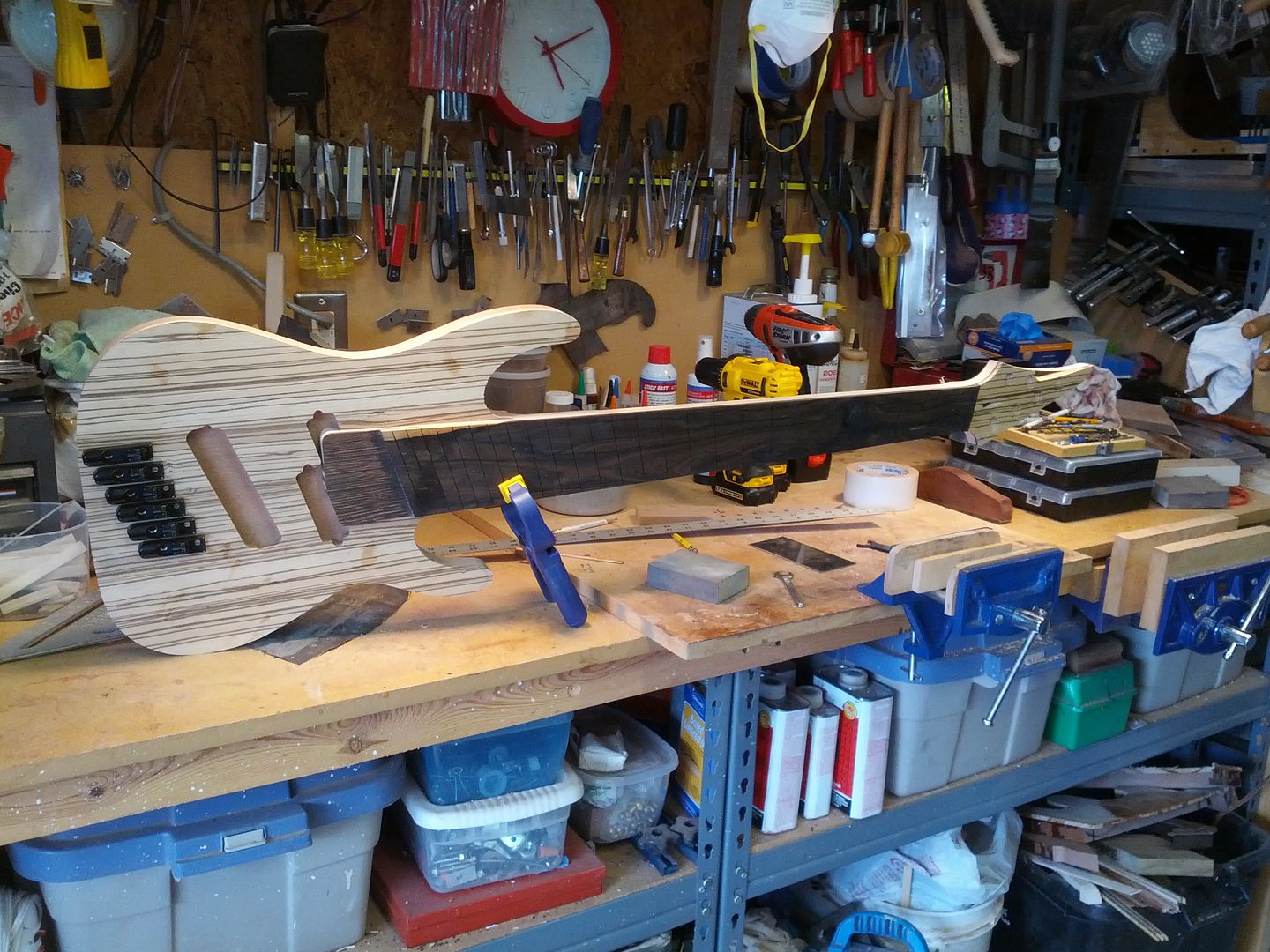 And the back.
Cleaning up the fretboard edges on the maple/bloodwood neck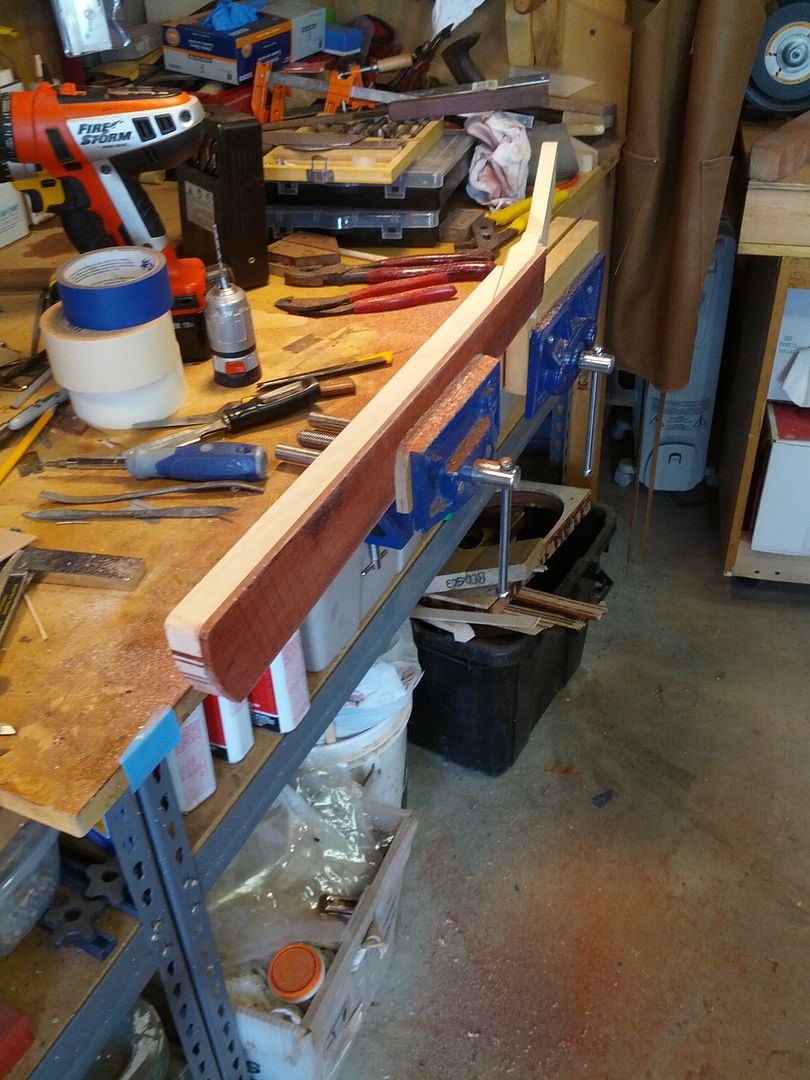 Fretboard edges cleaned up on the wenge neck.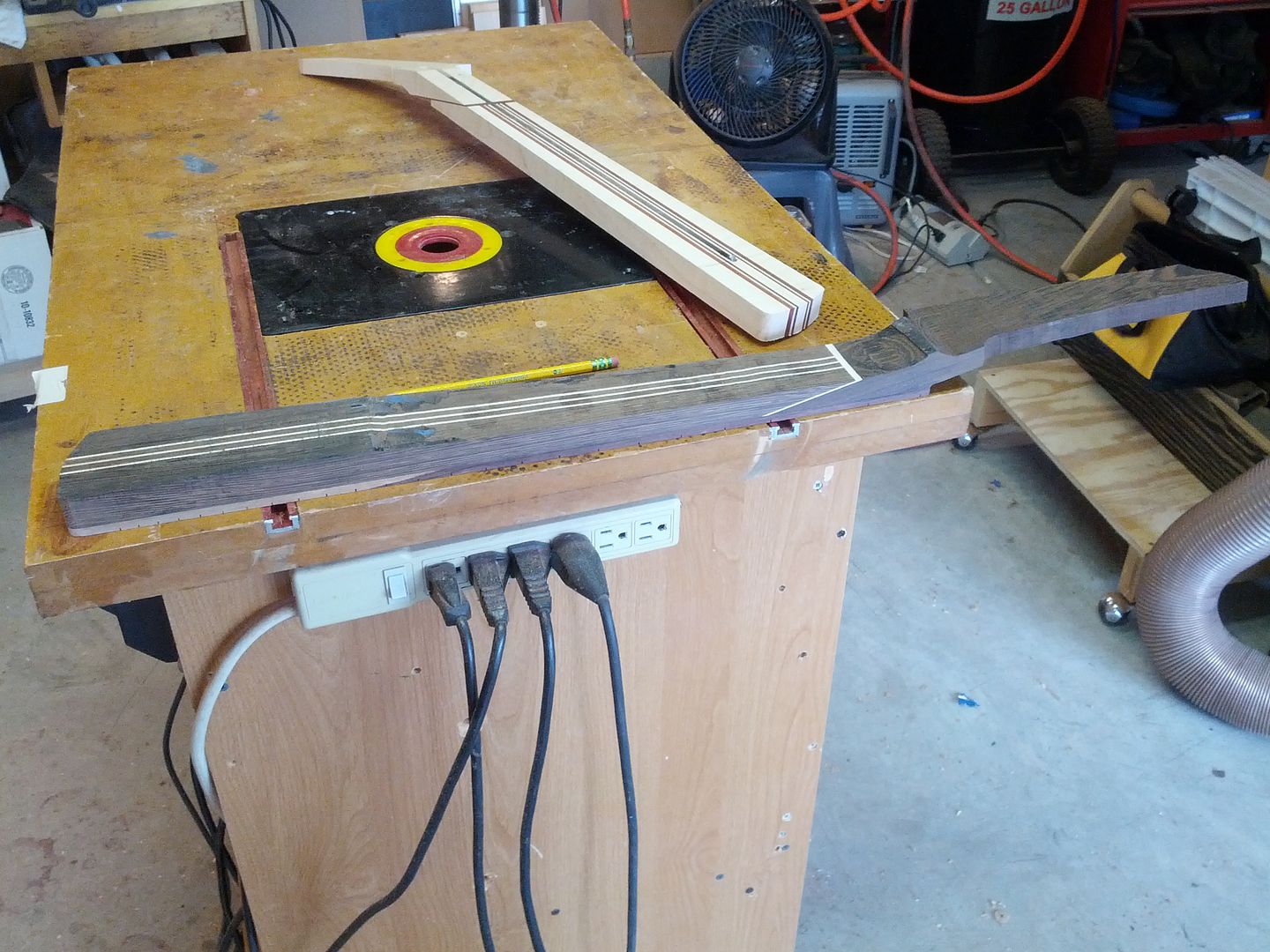 Neck profile rough cut. The old way is fast you just have to be careful of tear-out.
And closer to being a guitar.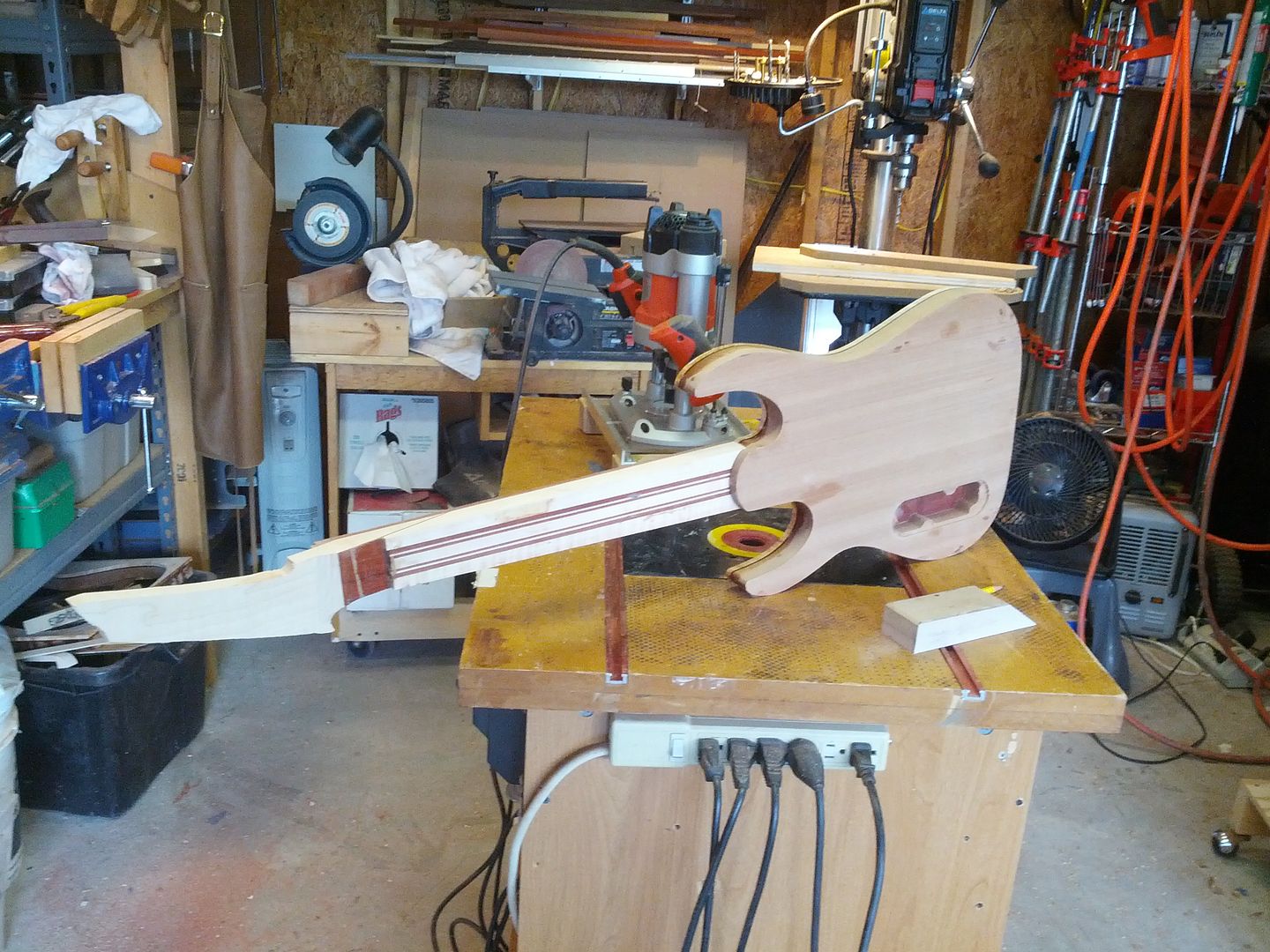 Time for headplates. Here I am getting the necks off the table so they are easier to clamp up.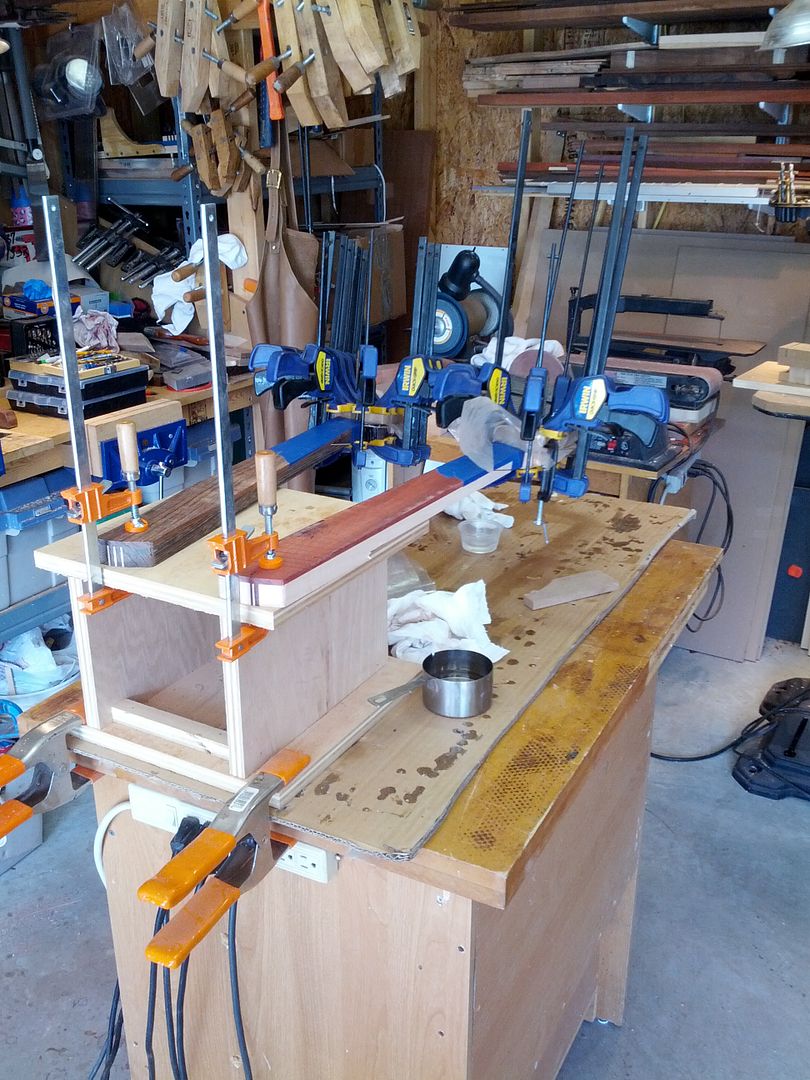 Did I mention I have a smoking new Hipshot 7 string headless unit on my desk?