Not many updates when you are sanding scratches out of bodies and necks.
I did carve the necks... but I didn't take pictures as I went.
Here we are sanding the 120 grit scratches out of the wenge. Doesn't really look any different in the photos... but my help has no fingerprints left.
While the help is working on the wenge I finished up the carve on the maple.
Clamp Score! All these Jorgenson 3700 series for $68.00.
Test fit before gluing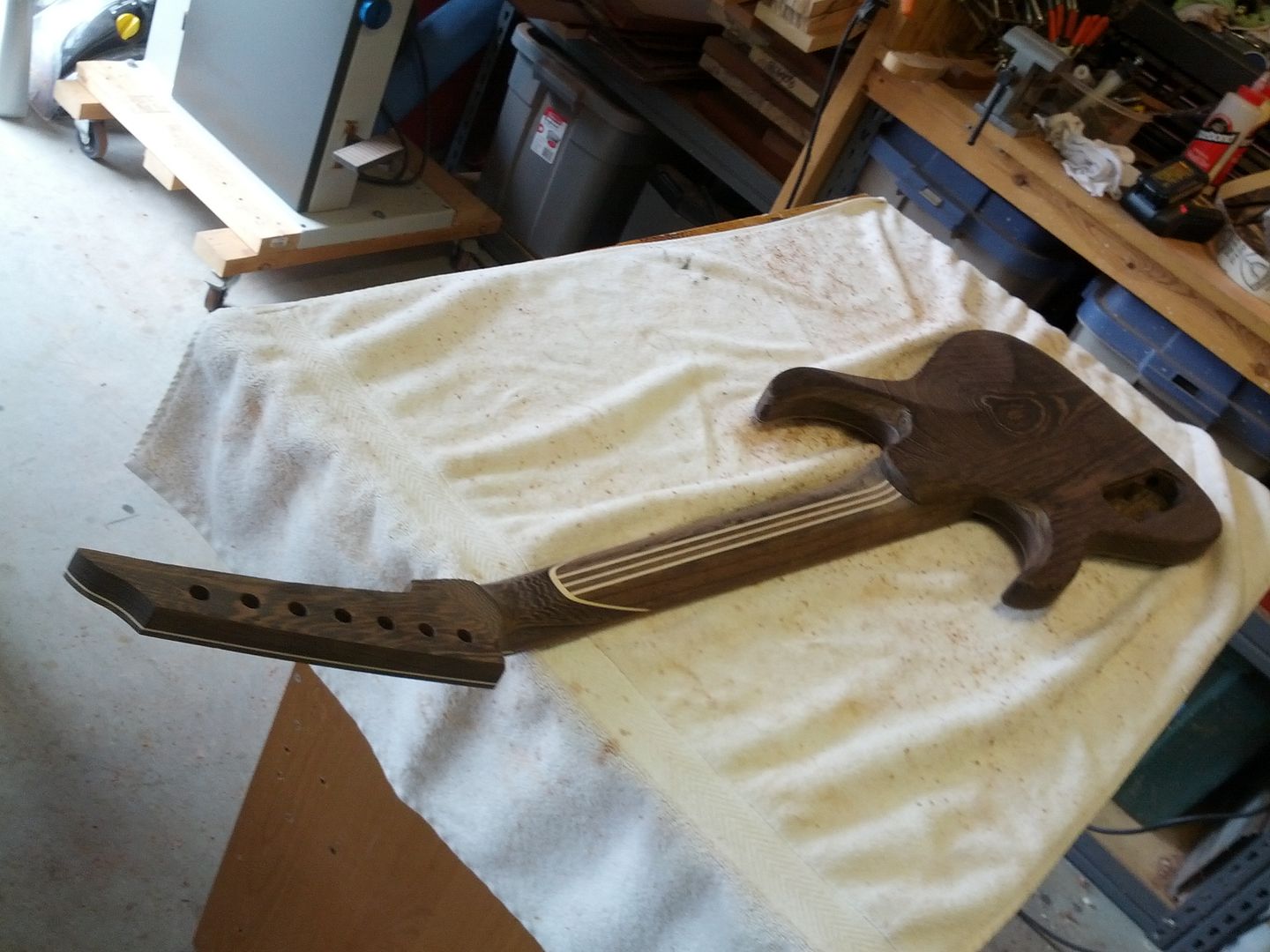 Now we send the burl to the sanding table.
Glued the necks in. No turning back now.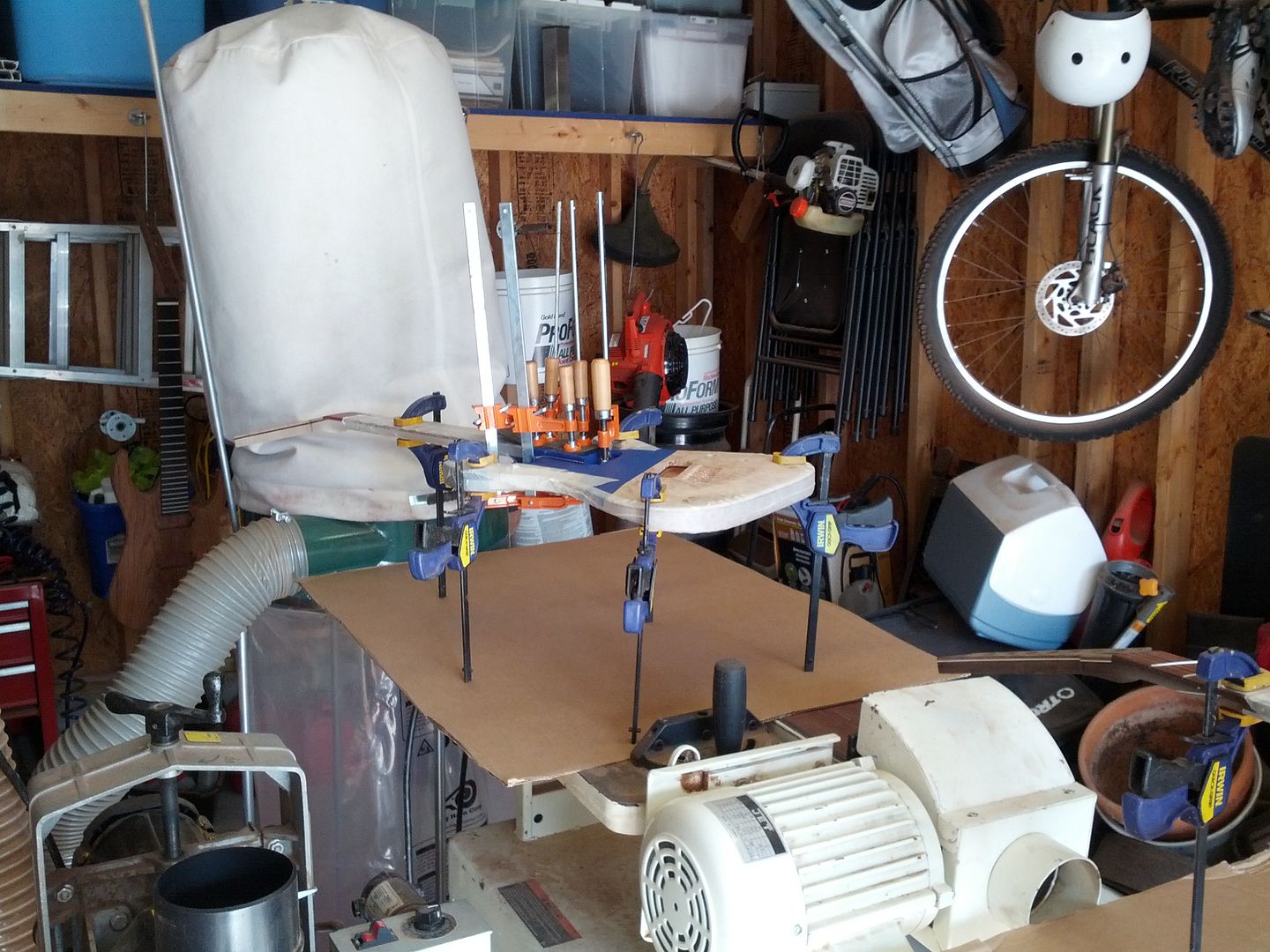 Cleaned up the neck joint and heel transition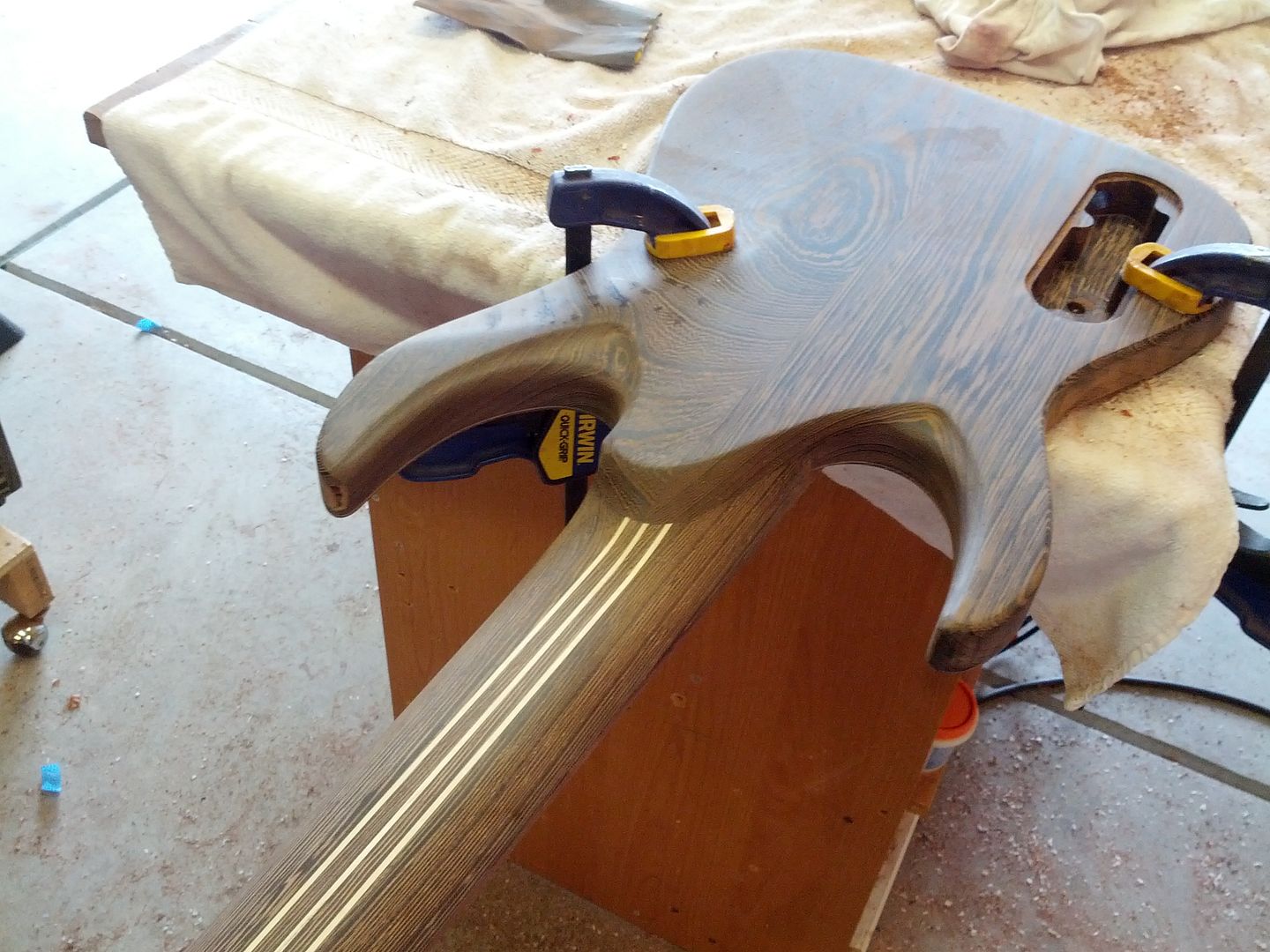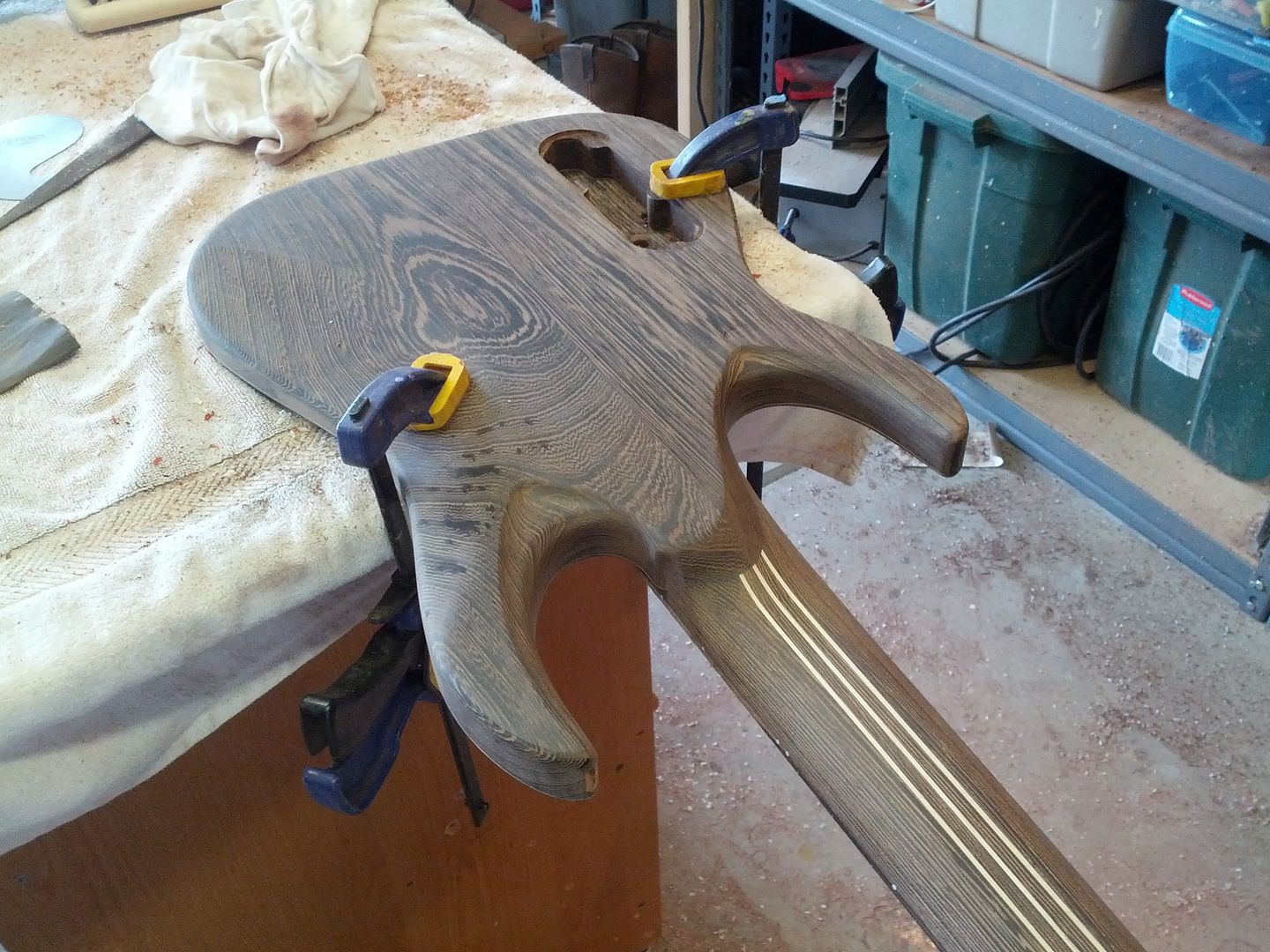 Burl sanded out.
Heel shaped.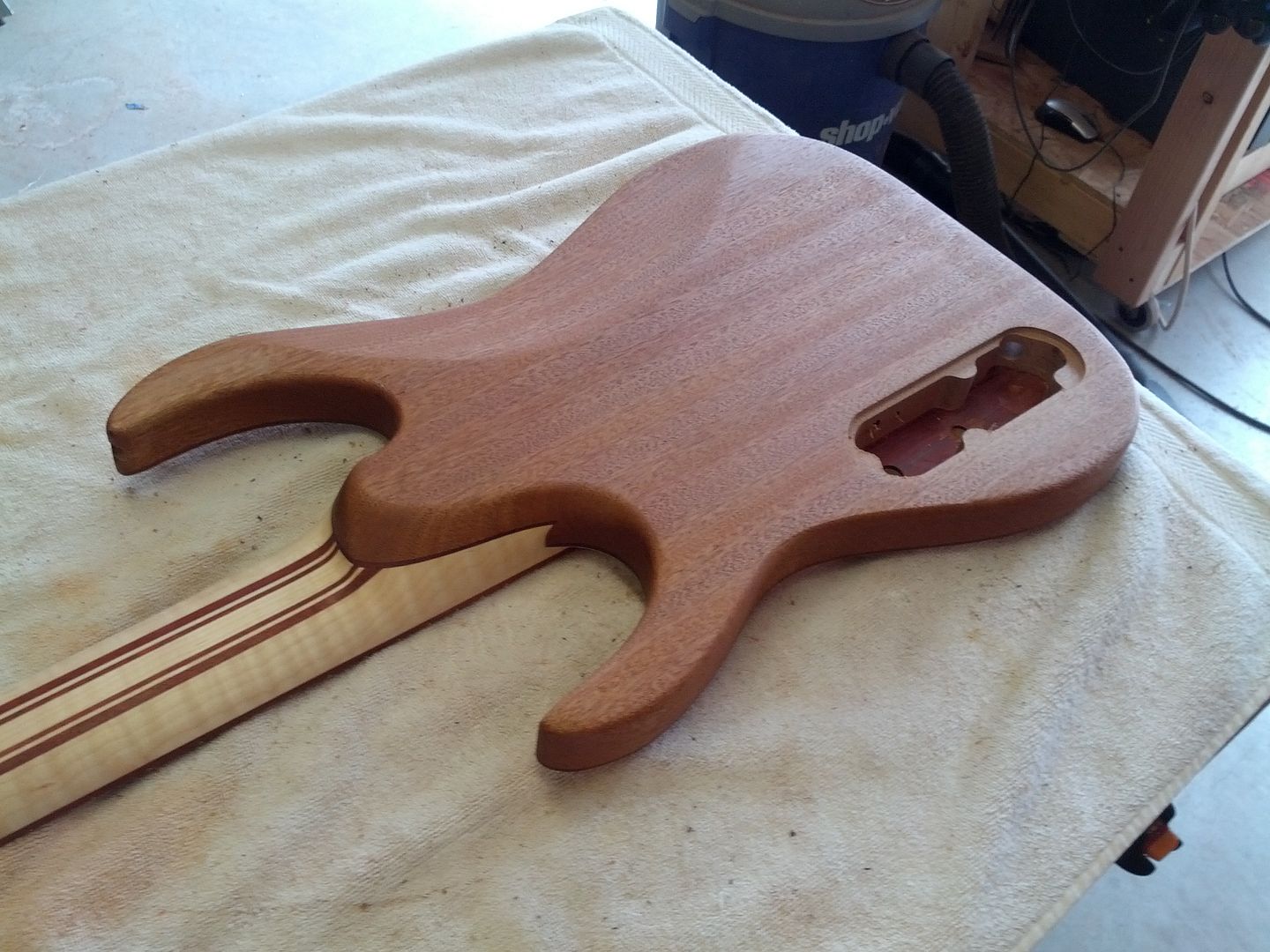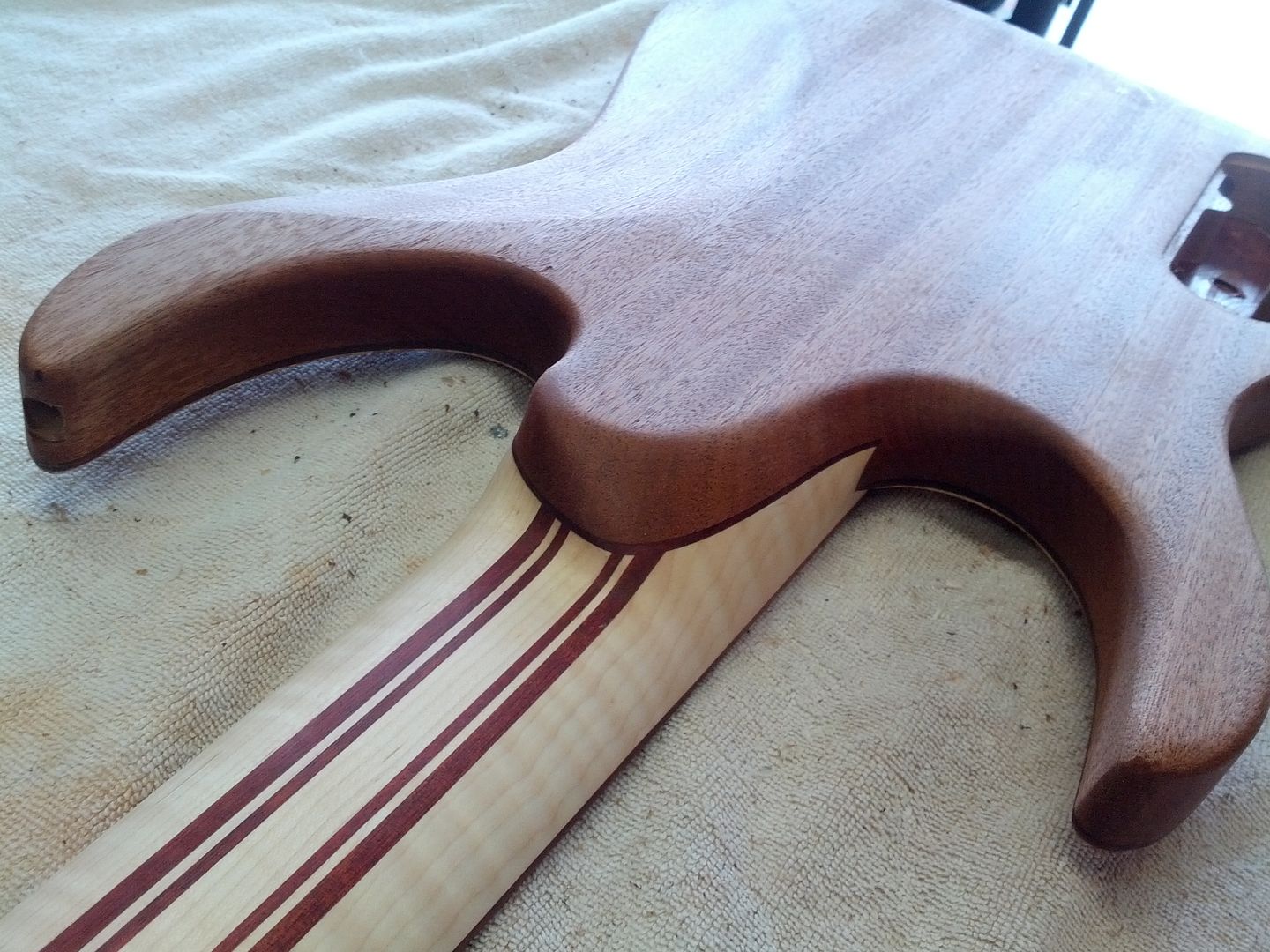 Ribbons in the sapele should show up nicely when the finish goes on.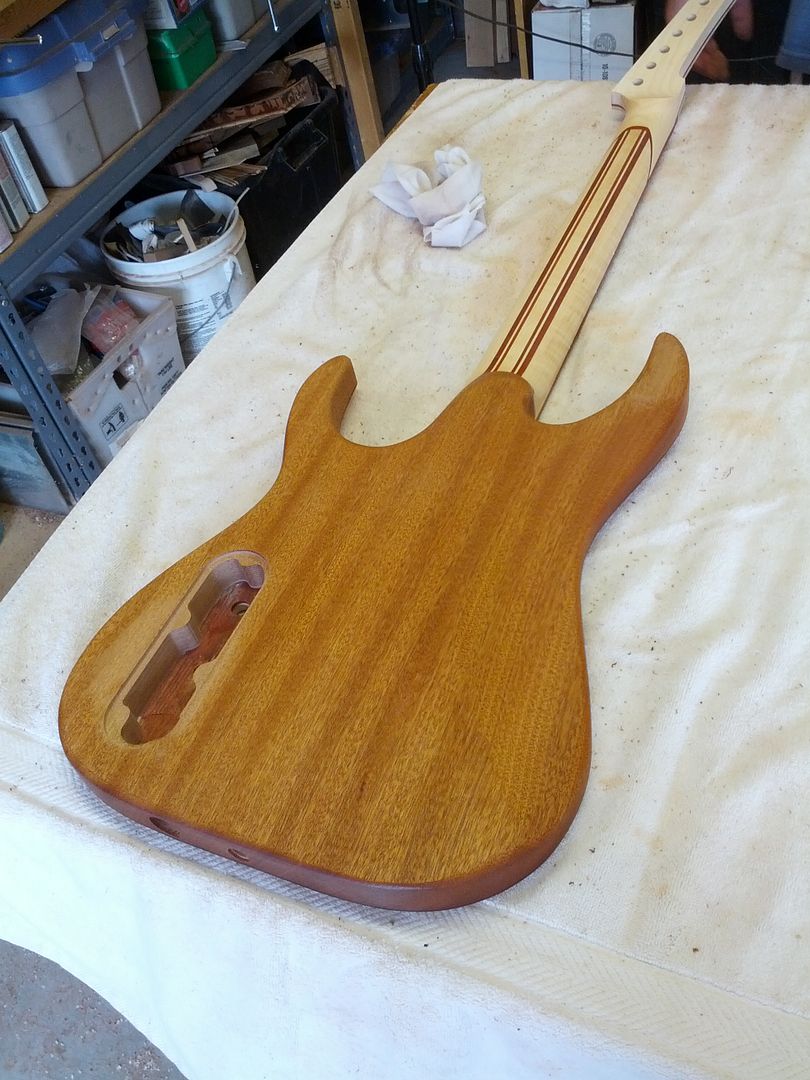 The wenge is hard to photograph.