Both halves of the top are ready for planning.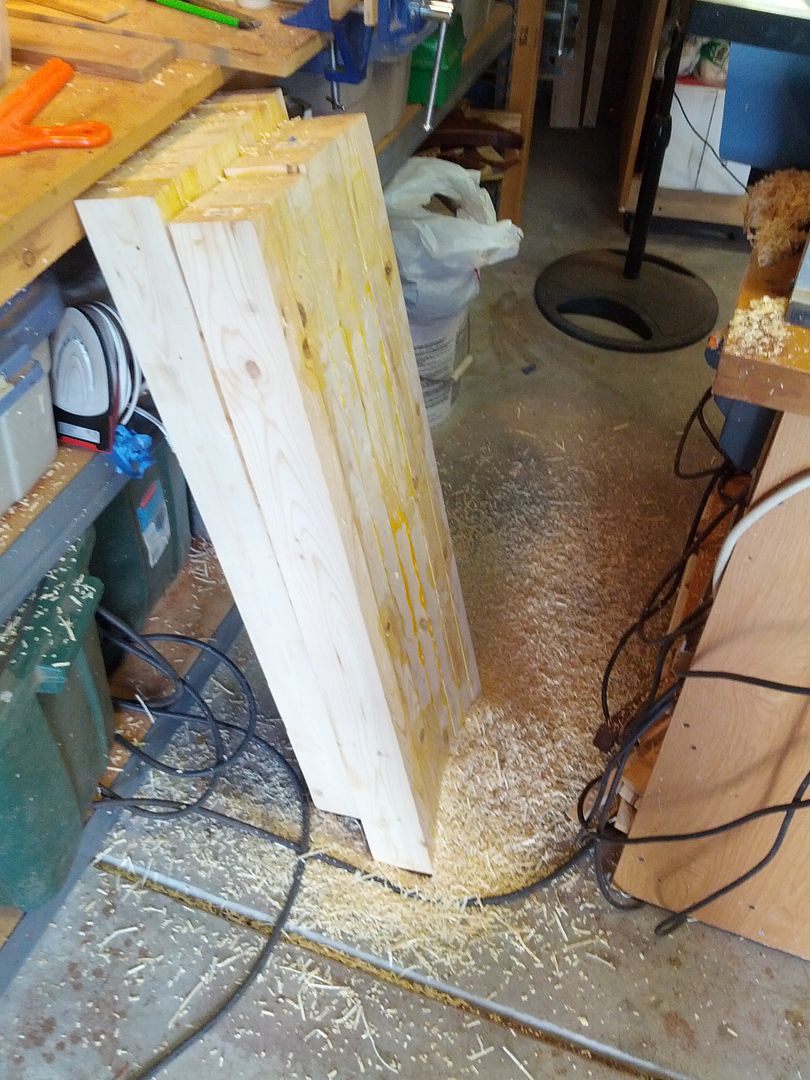 Legs ready to be glued.
Gluing up all the legs at once. I hope I have glue in the right places.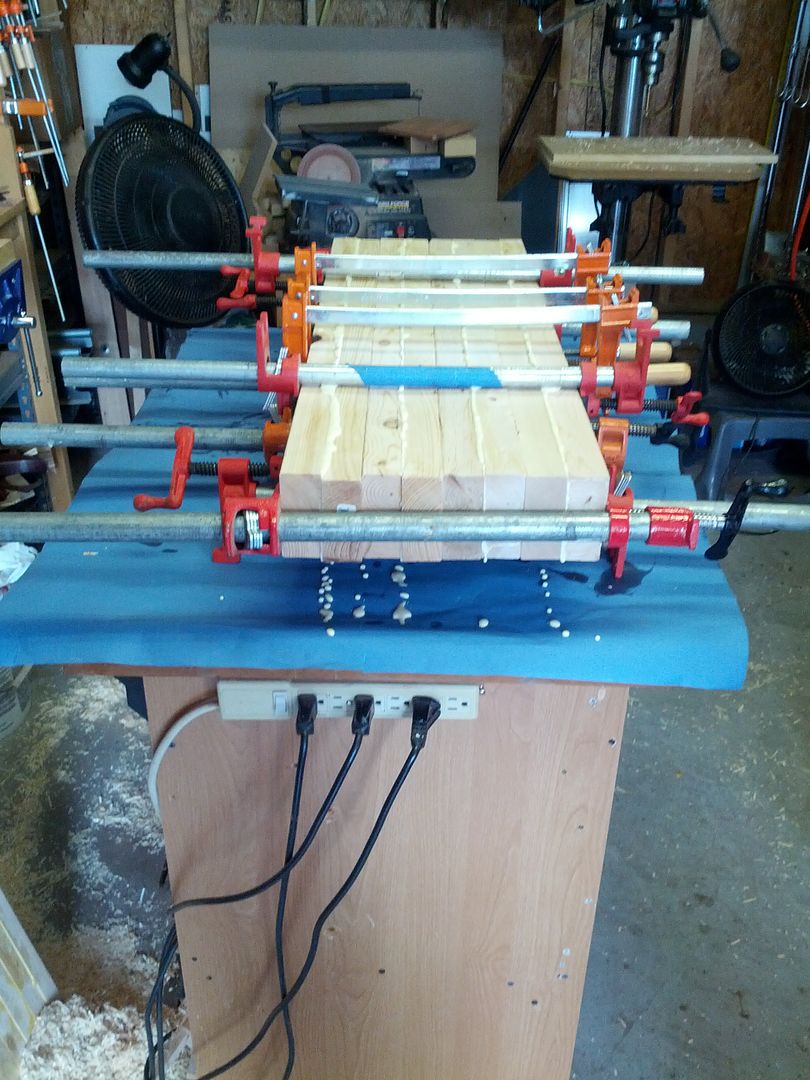 What a complete POS I managed to buy from Rockler. Every piece of the dust collector tools I bought with a seam in it has busted. Wasted $78.00. Luckily it is all ABS plastic. That means that normal old PVC glue will weld it fast.