What a mess... pine chips are sticky to boot. Never using pine again.
Ehh I guess they are square enough now. Even though there are still some uneven spots. Usable straight yield on a 2x4 is not a lot of wood.
Clamped all the legs together to cut them. Then figured out the radial arm saw wasn't big enough... so I ended up with a little left over.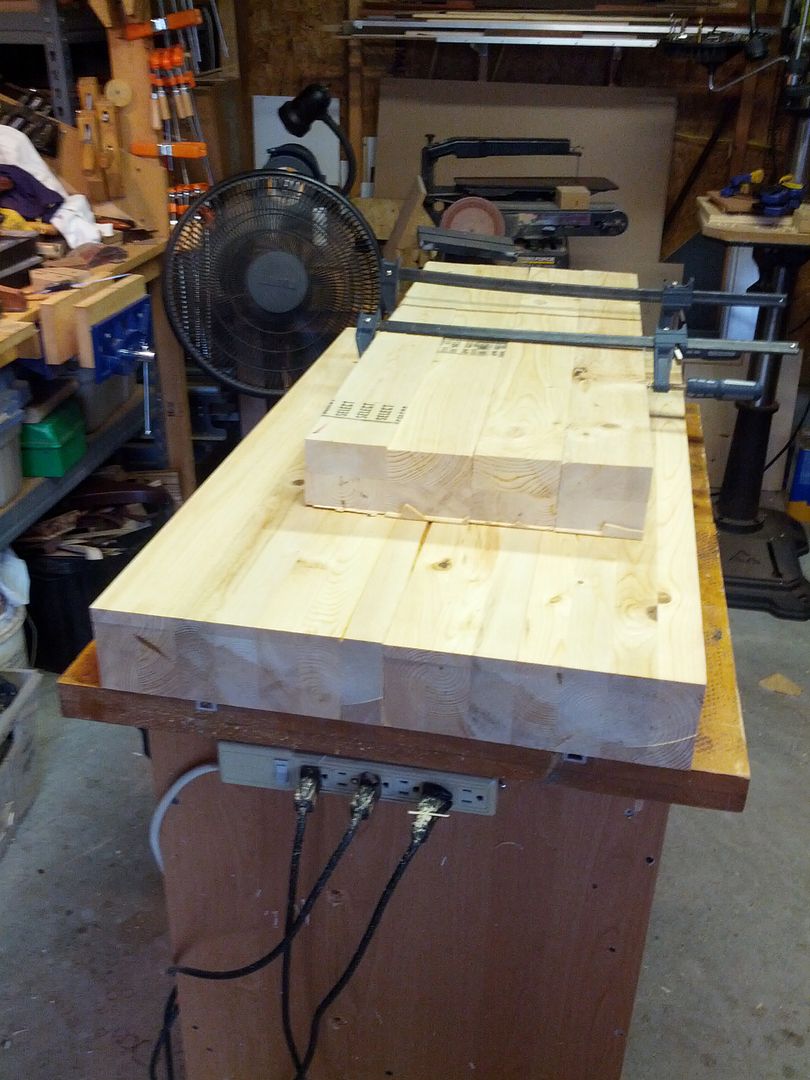 Cleaned it up with old #5. Of course since it is pine and I was in a rush it just friggin chipped out.
Time to glue the legs and truss together. They were square when I clamped it all up.