Zero.
This is were I left off.
So I had some time to kill between lacquer coats on a customer guitar so I grabbed the white zero body off the hook and decided to start making a mess.
Not sure what I am up to with this paint scheme. For now lets just call it an experiment.
I have decided to not follow the Kamikaze theme but just pay respects to it. Some sort of 80s montage. Also bailing on the Kamikaze graphics and going much more American. I am planning on doing a Corsair theme with a picture of Boyington instead of the Kamikaze pilot. Should be fun.
2 Colors down.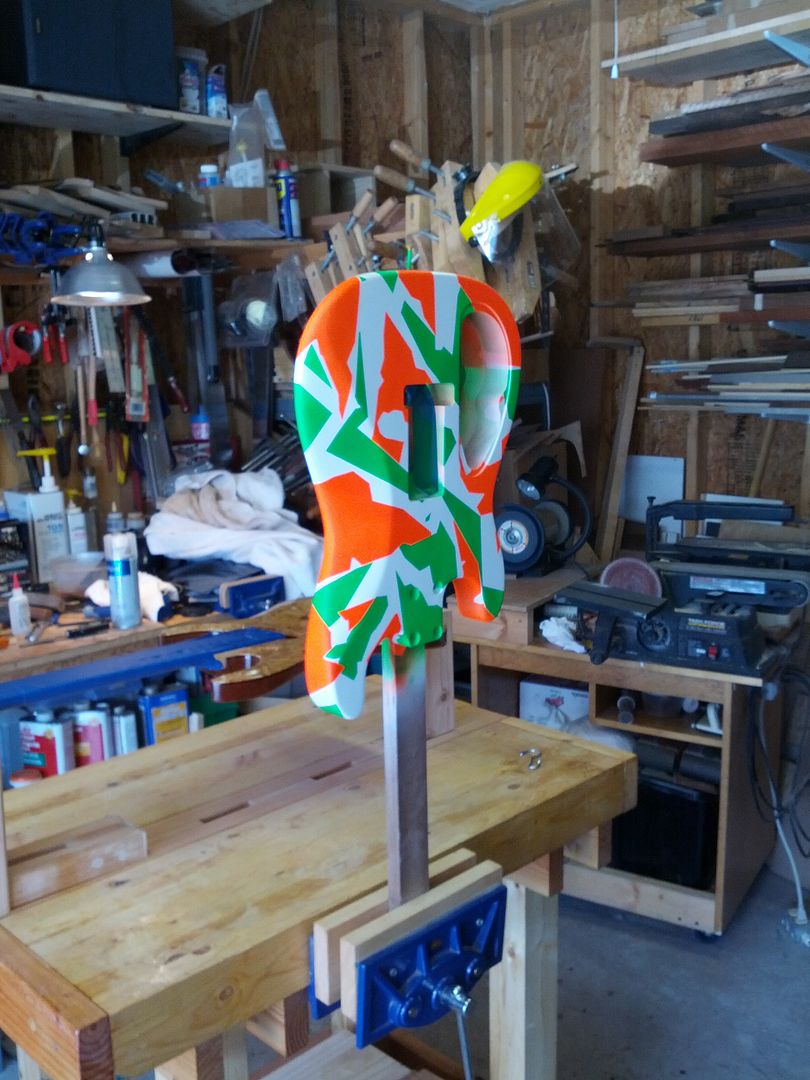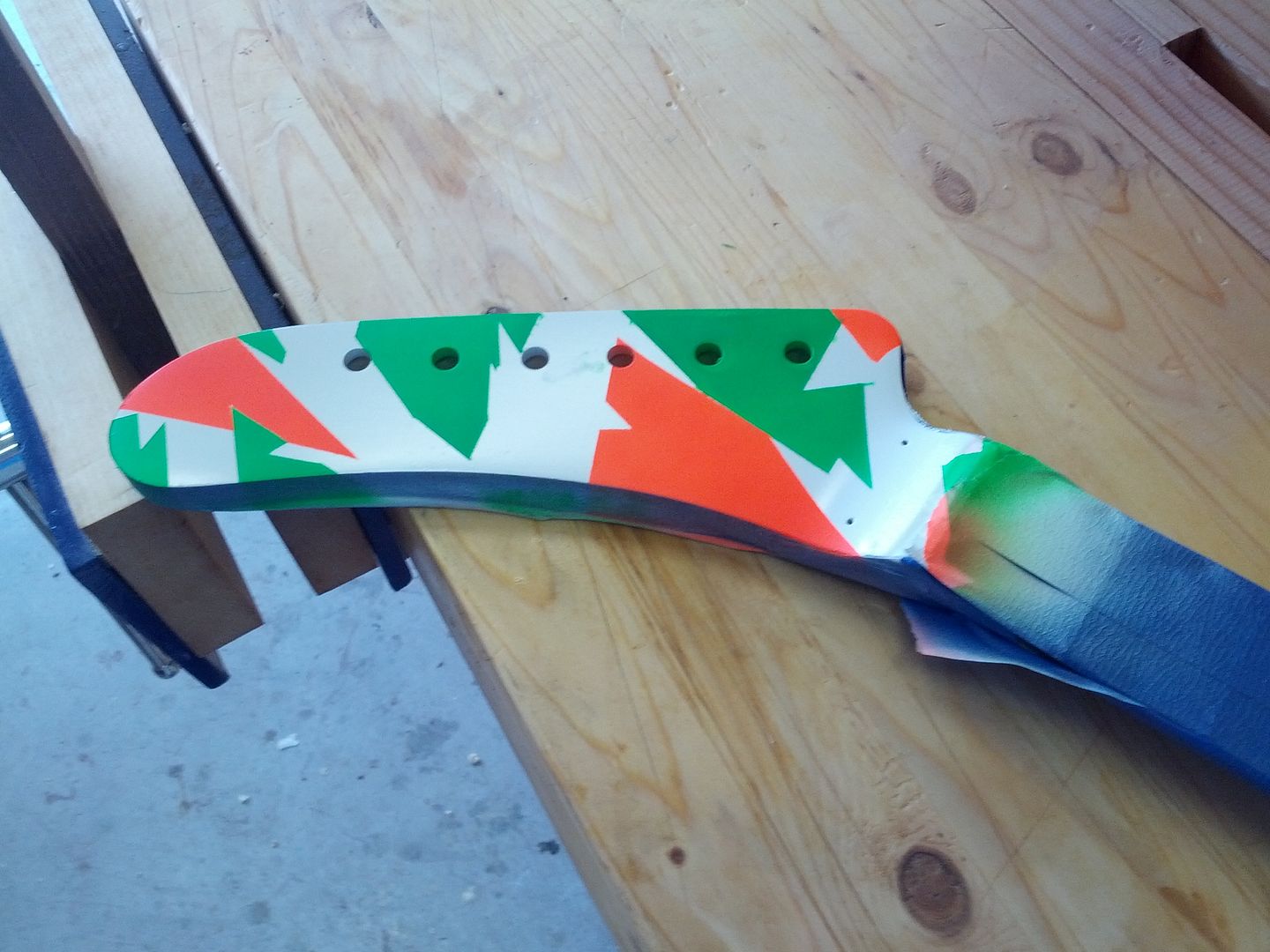 3 Colors and my eyes are starting to hurt looking at it.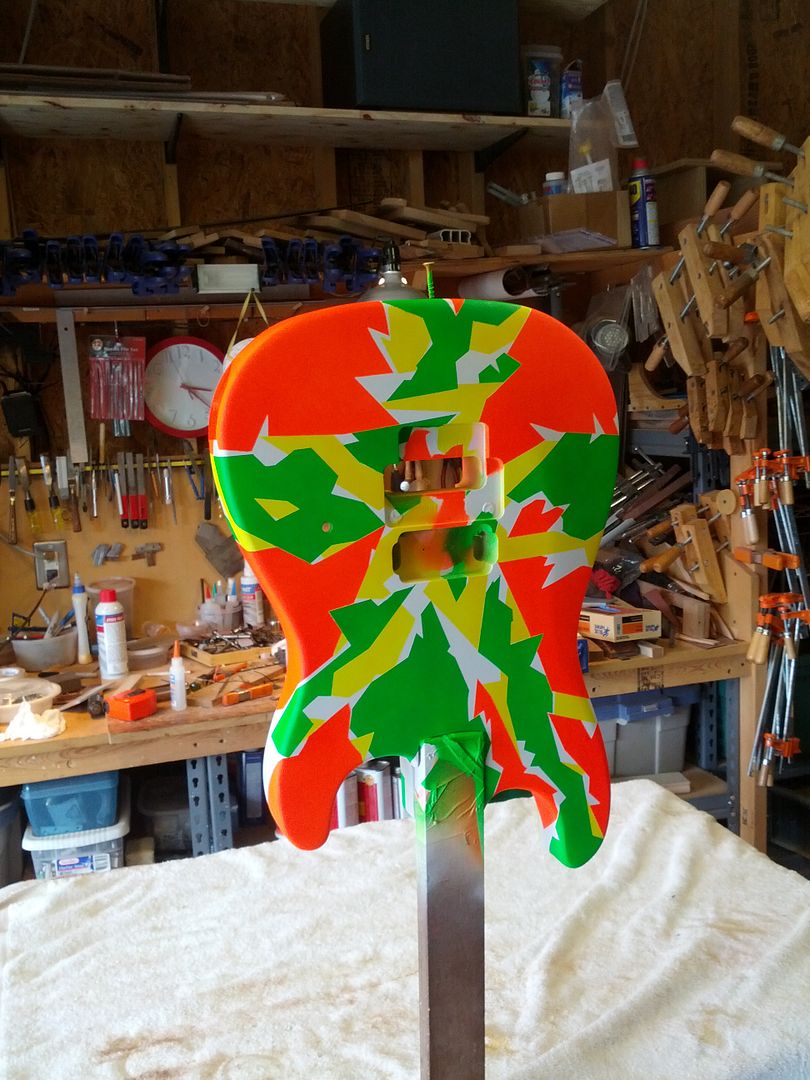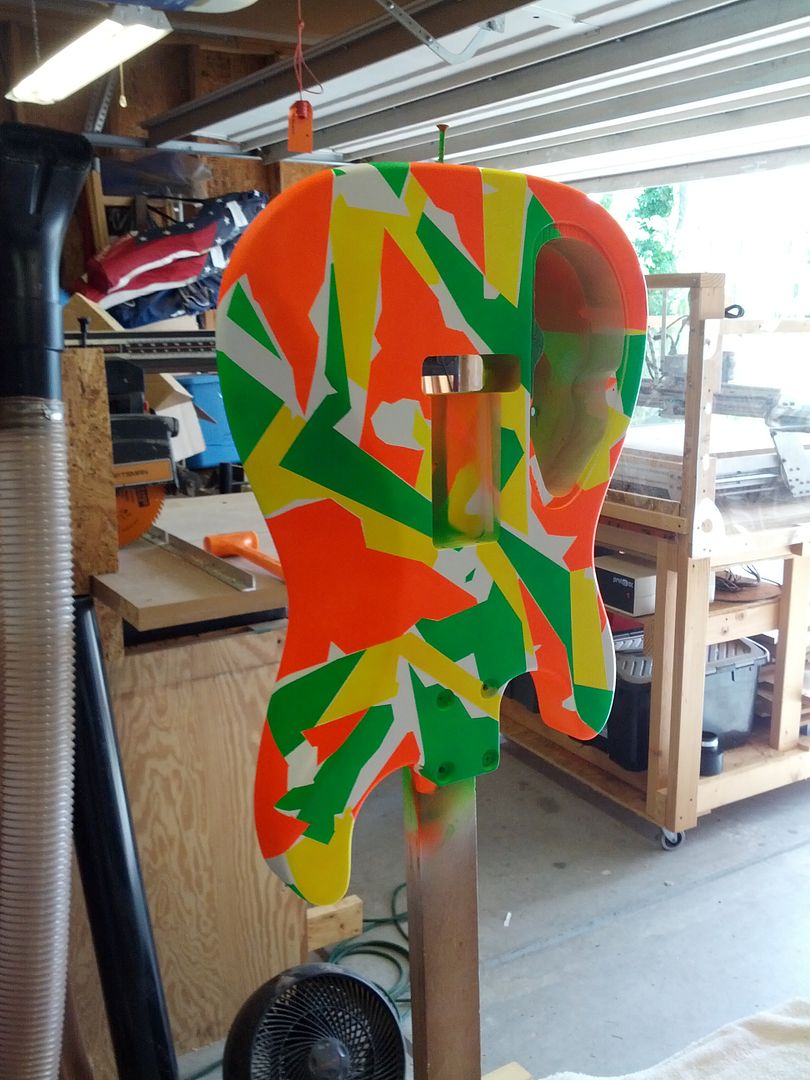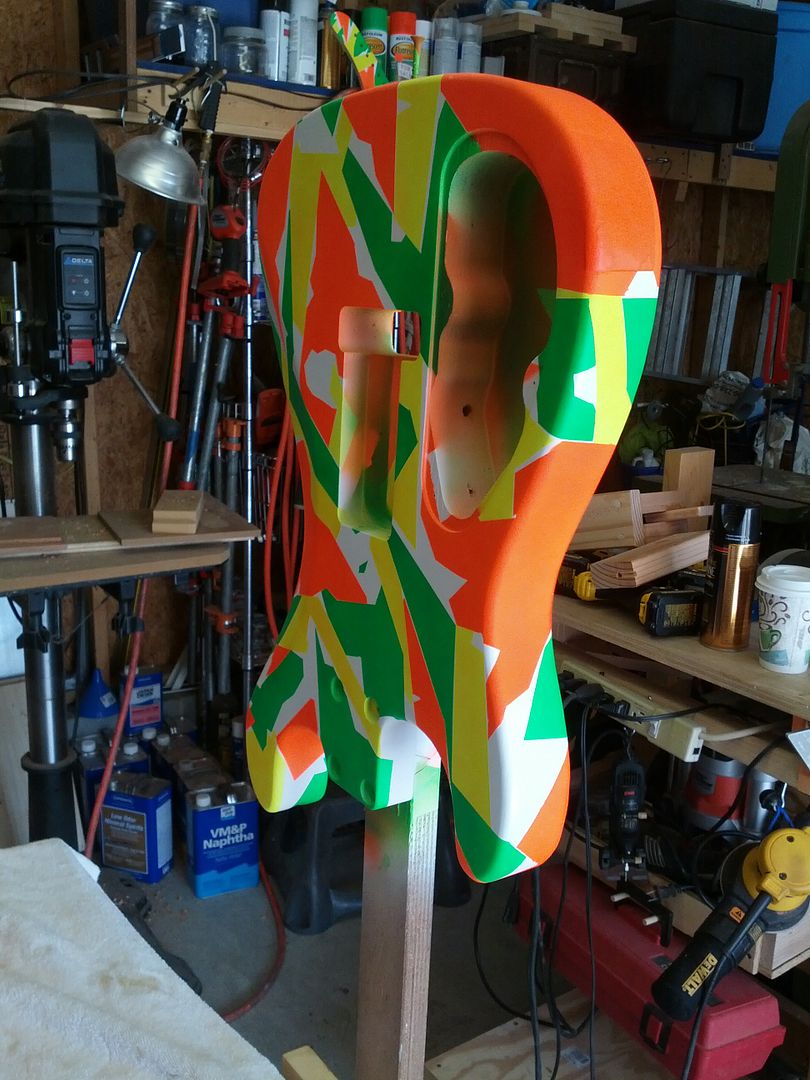 The real issue is now I think I need Black hardware for this. I already have all the chrome stuff ready. Oh well I will figure something out.