During the finishing process I like to lay the guitar flat off the bench. I have built this system at least 3 or 4 times now. It seems like every season I find a reason to destroy the old one. I decided I needed a really small one built from scraps so I wouldn't need to destroy it for space reasons.
I use a 3" screw in the strap button hole on my guitars during finishing as support and to help protect the butt from banging into things. It also serves as a pivot point for finishing.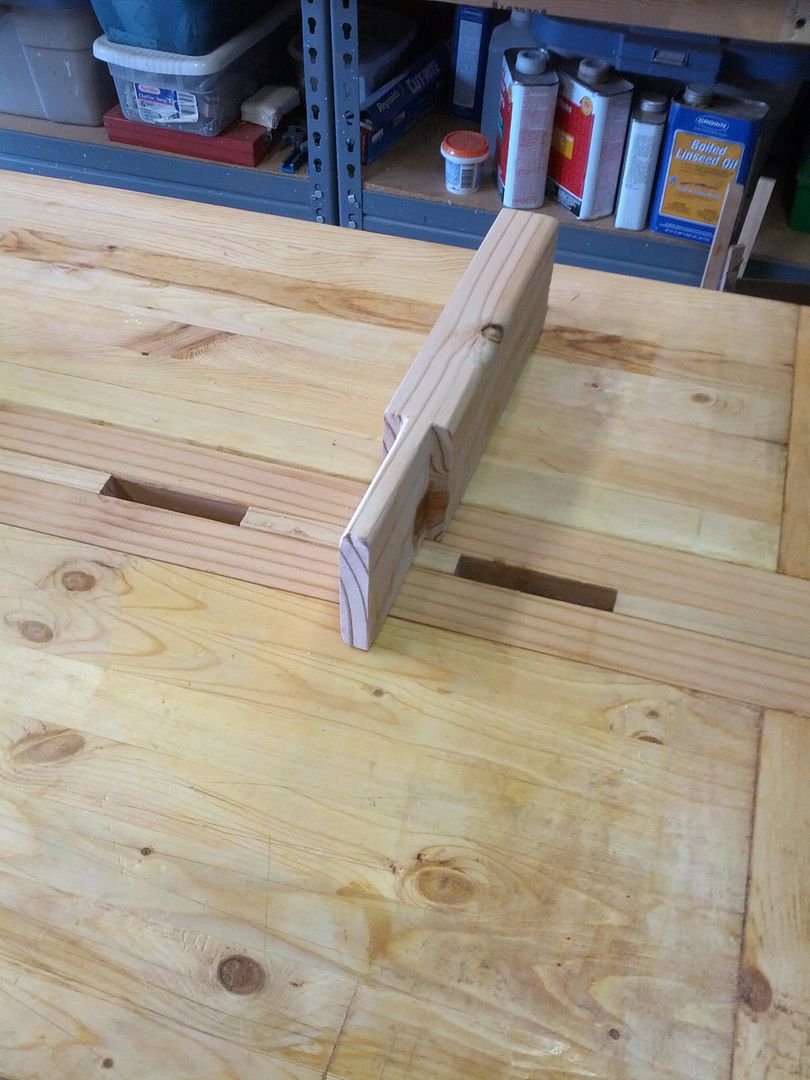 The neck support ended up being more complicated than I wanted but I like the design now. Once the glue dries I will remove the clamps.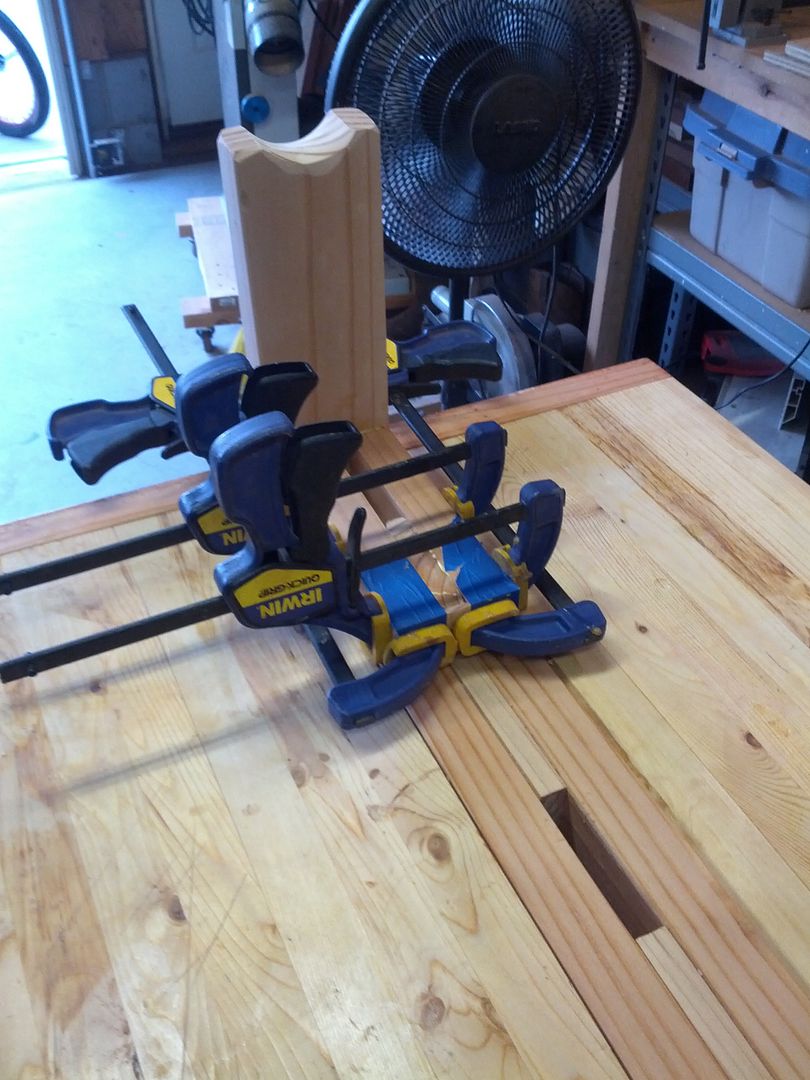 The neck support has a tenon to lock it to the table.
There is a slight angle on the tenon that makes it tight when you push it all the way in. It only comes out in one direction.
So now the bench has built in removable supports for guitars.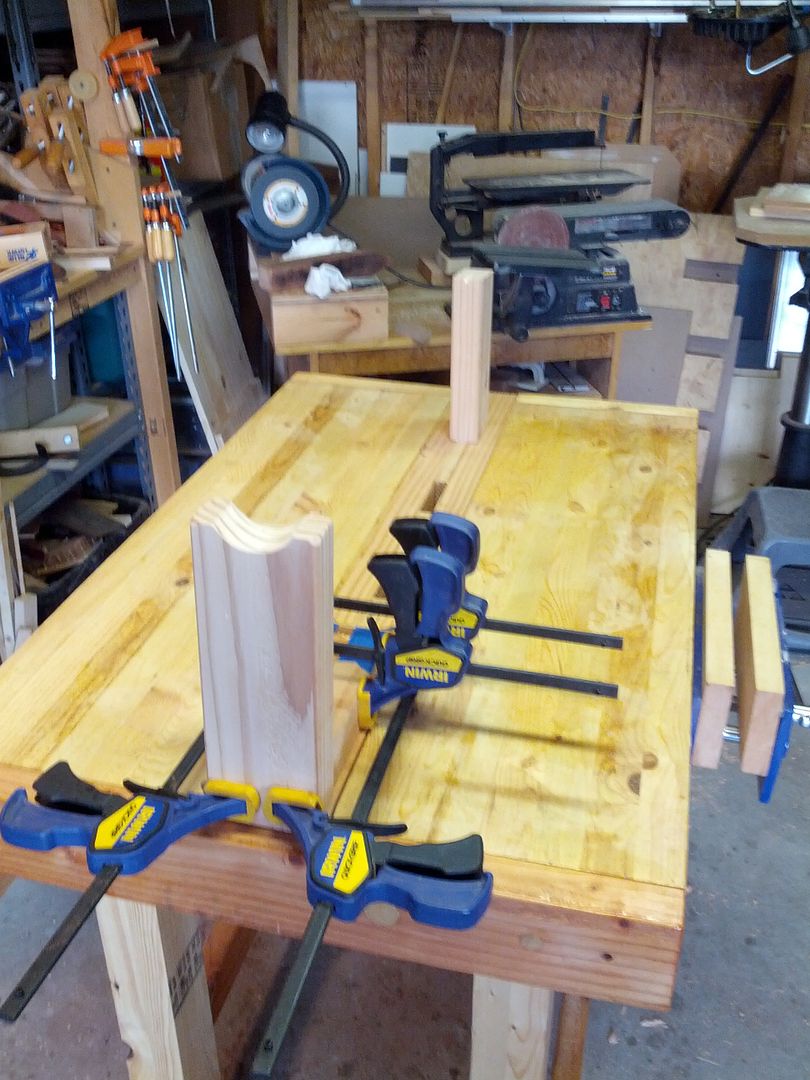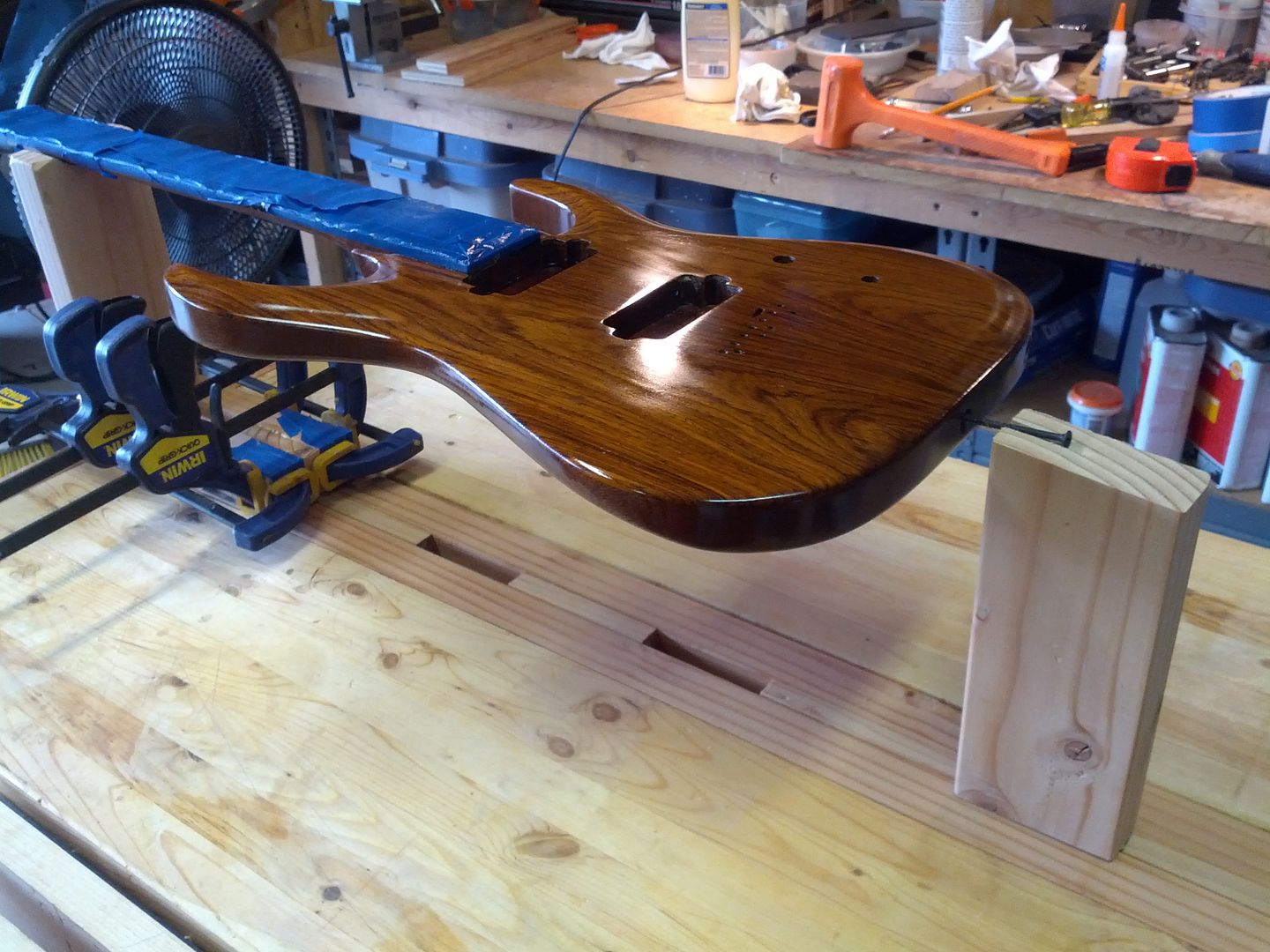 Working on the carving station.