Fitting the center strip took a couple passes through the jointer. It is tight enough I have to bang it to get it in but it slides right out. This should be fun as the weather changes.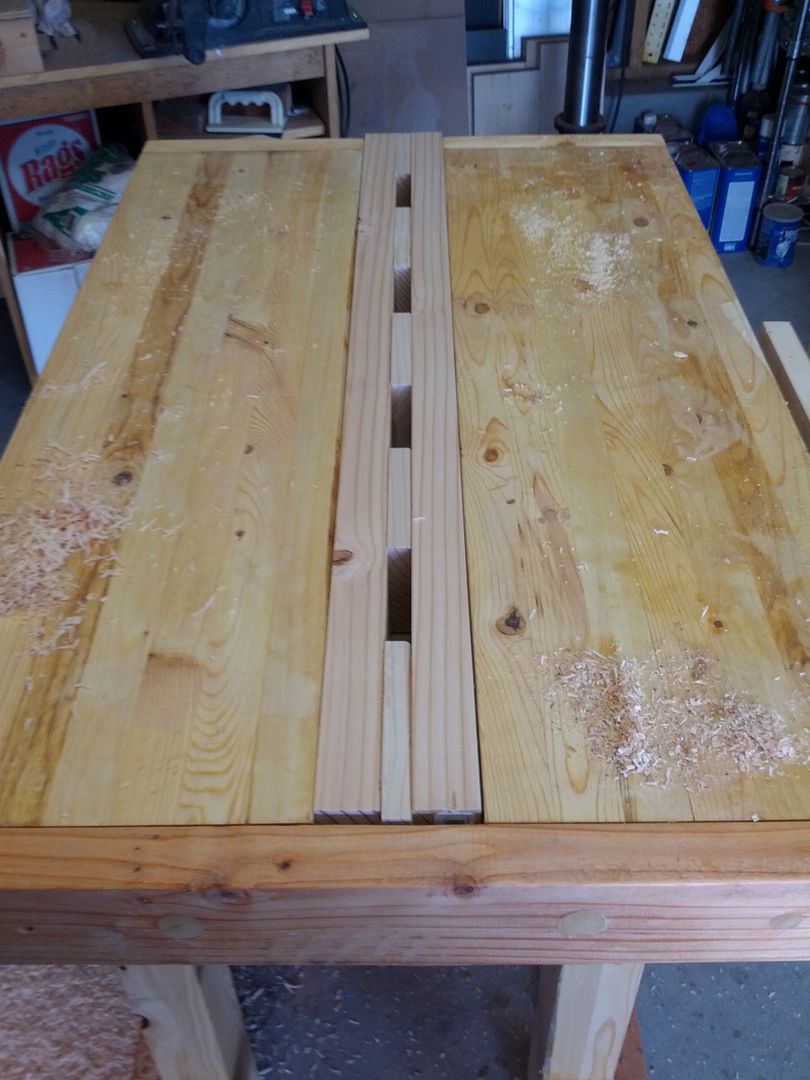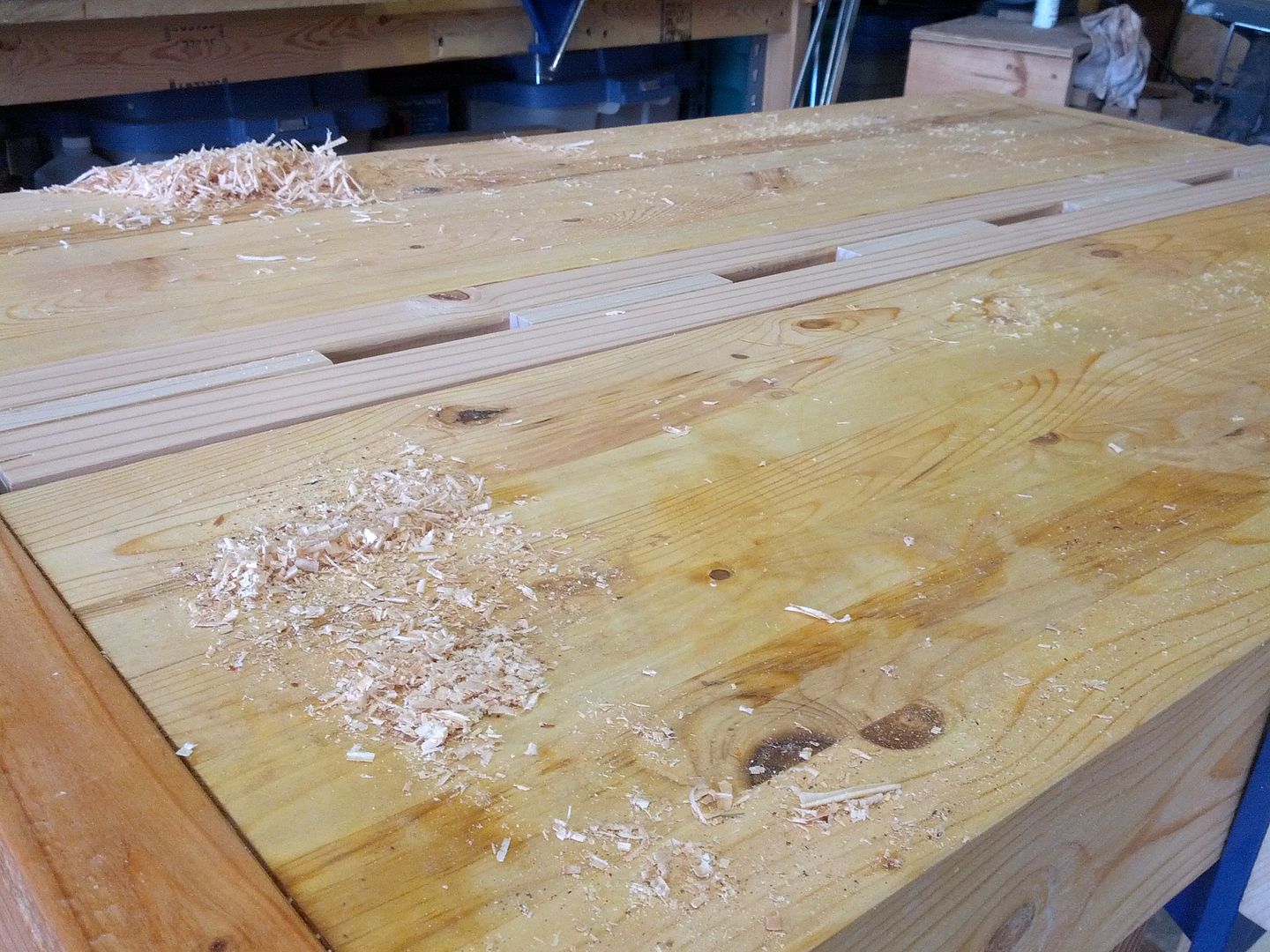 These are the huge dogs I came up with.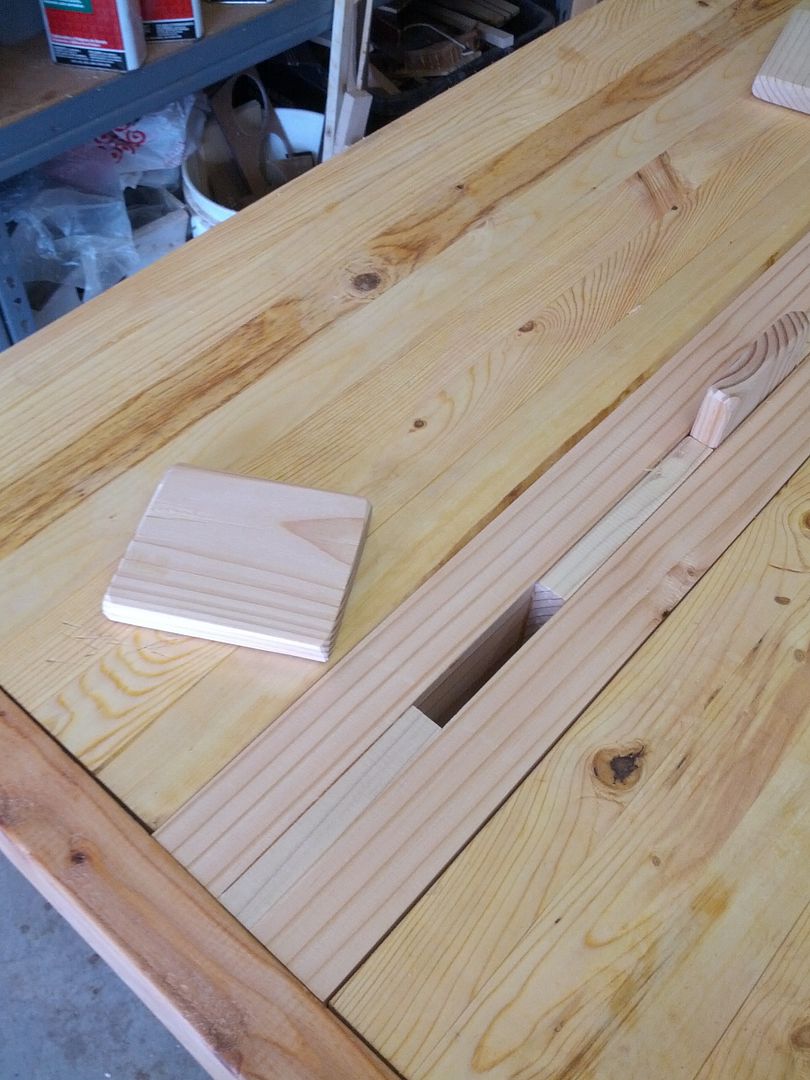 Moving the neck jig to the new bench. I used to screw it to the other bench. I decided to make this one fit and clamp itself with a tap from the hammer.
The irony of this photo was apparent as I was working on adding the funny feet to the neck jig.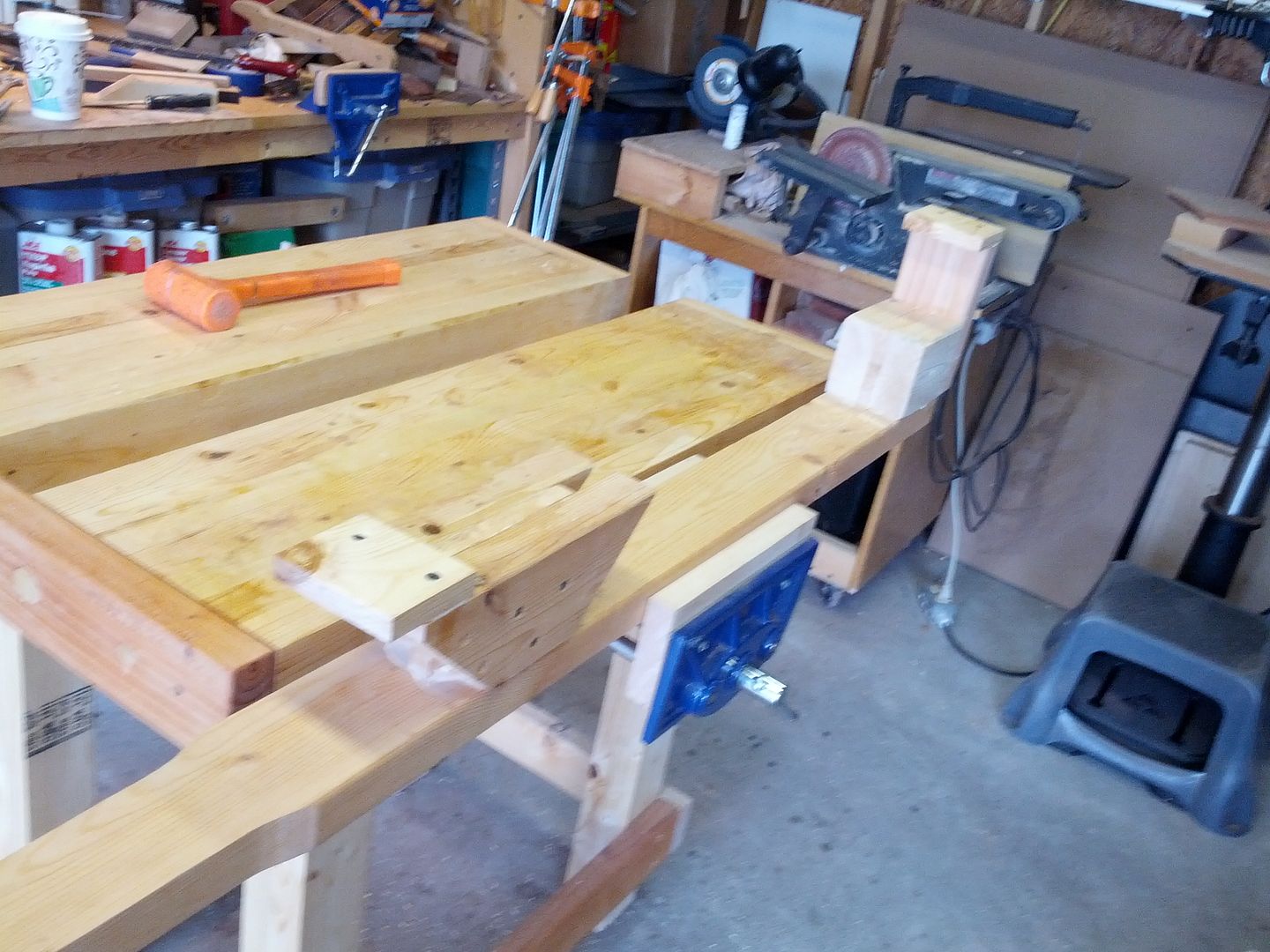 So it drops in the slot and secured by the feet.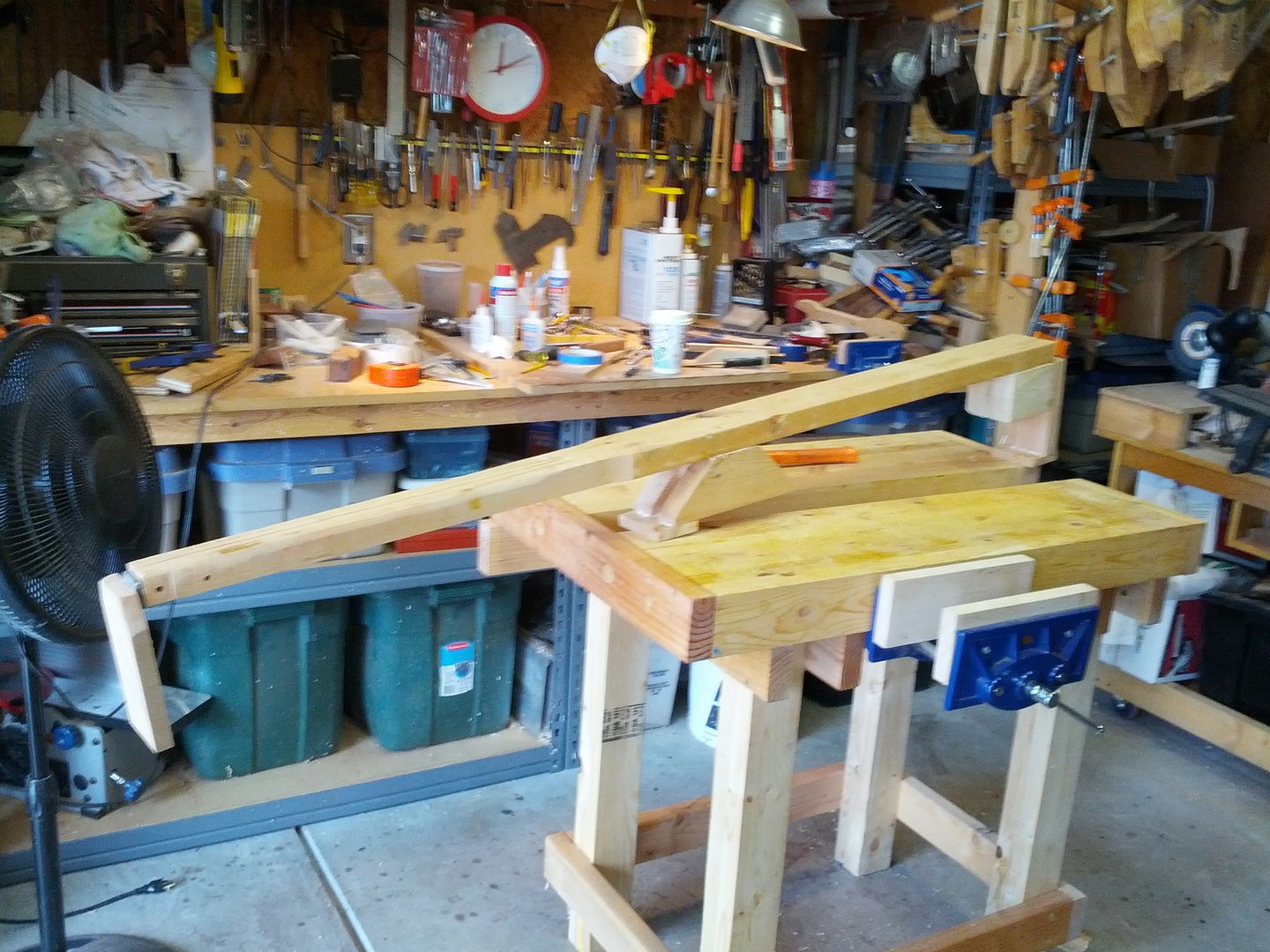 I am already starting to see the advantages of the split top as I start work on the carving booster thing.