Week Work.
Straight string ferrule holes are a nice thing.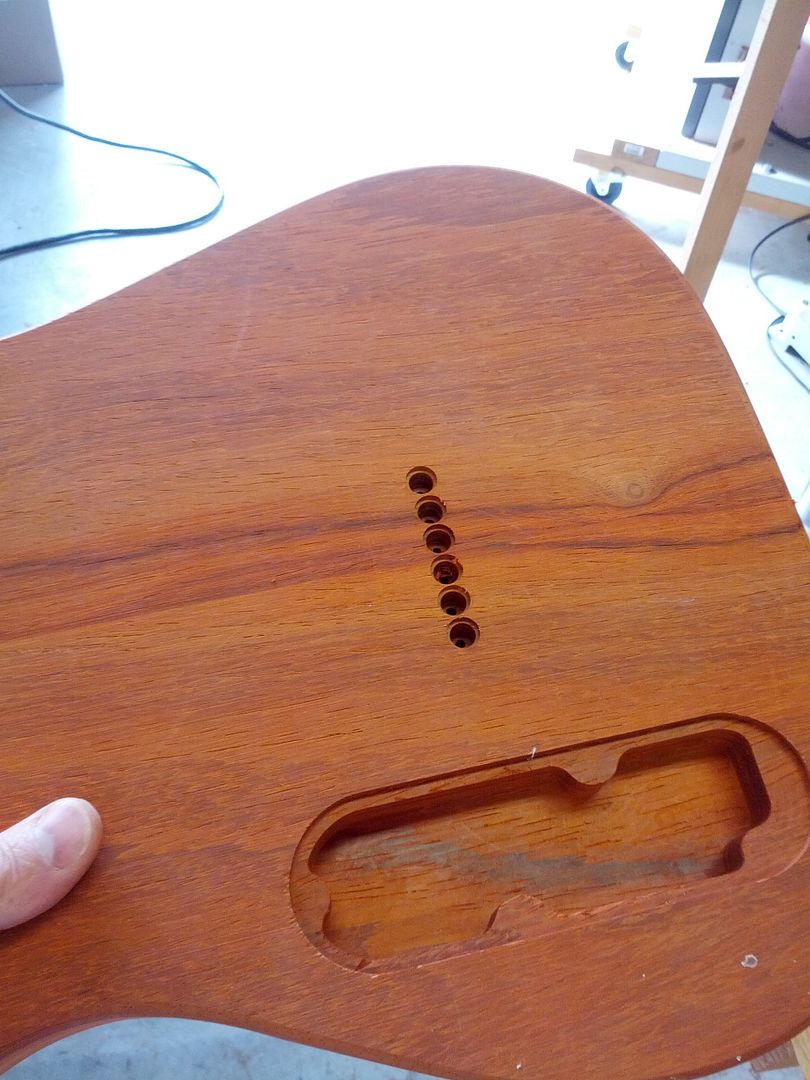 Getting set to carve the top. I use the round over bit to set the depth of the carve.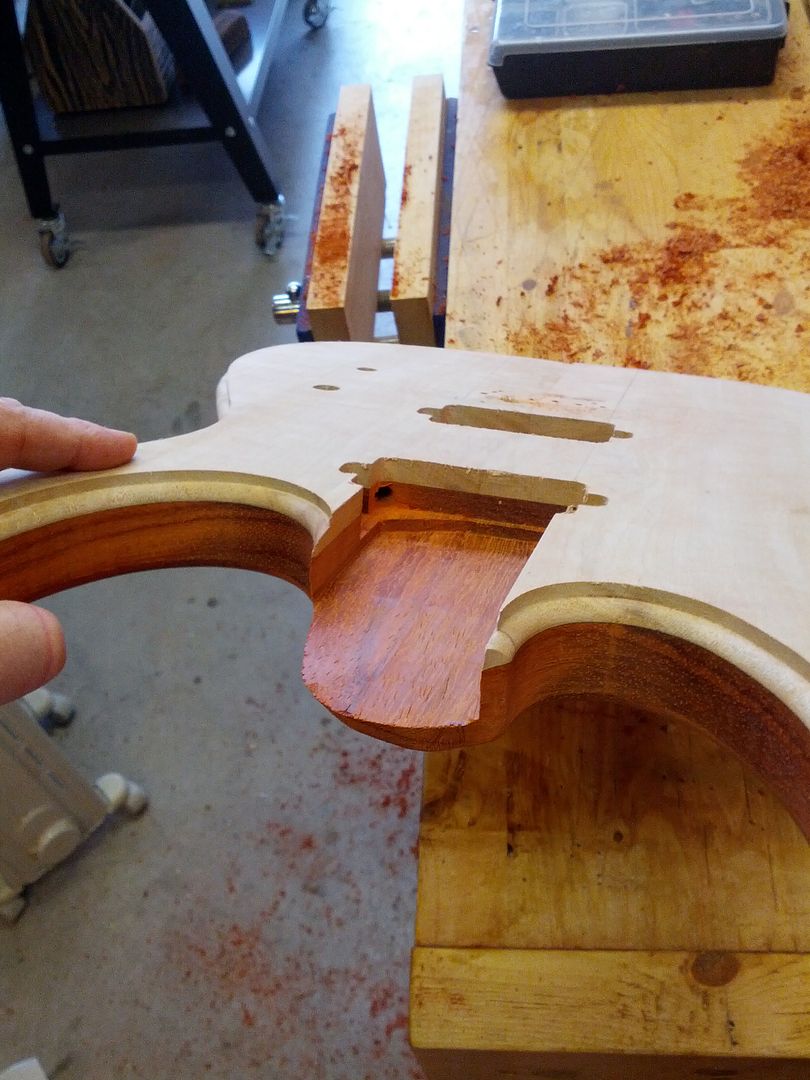 Electronics holes drilled. Strap locks recessed.
Trying out a new clamping fixture for the bench.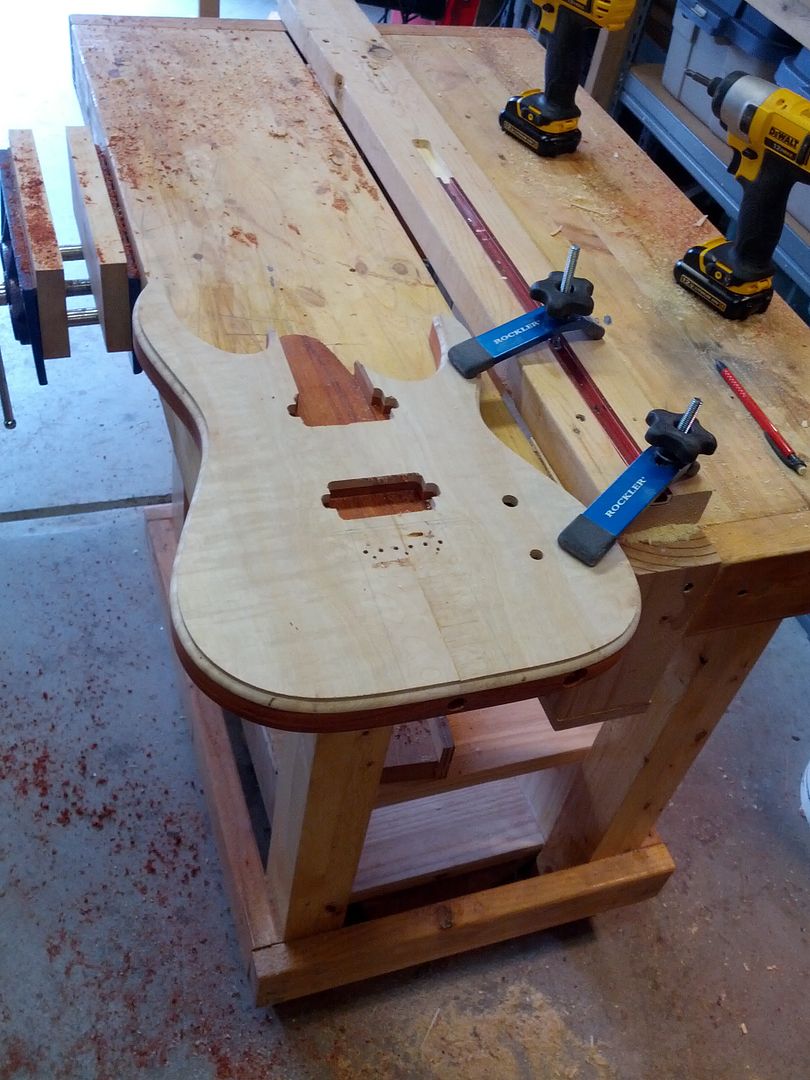 Meanwhile a new tele is being cut on the Destructo 2000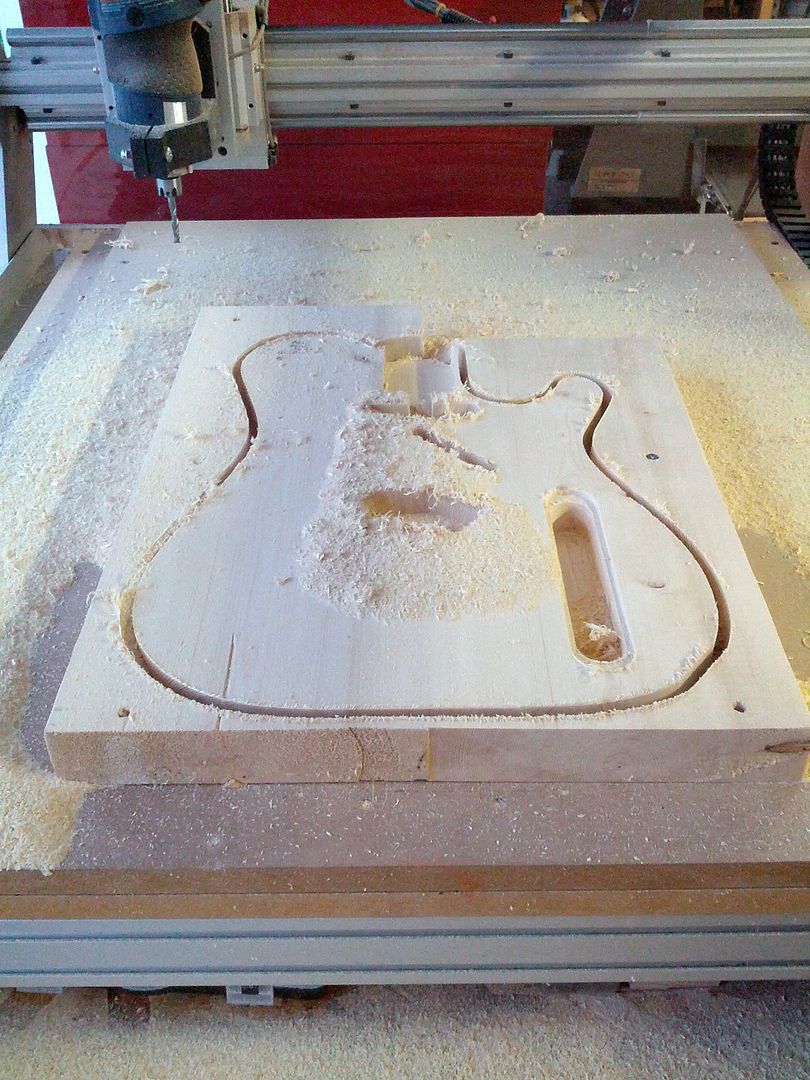 This time we avoided disaster.