My custom fretbender... all aluminum.
Prep work on the fretboard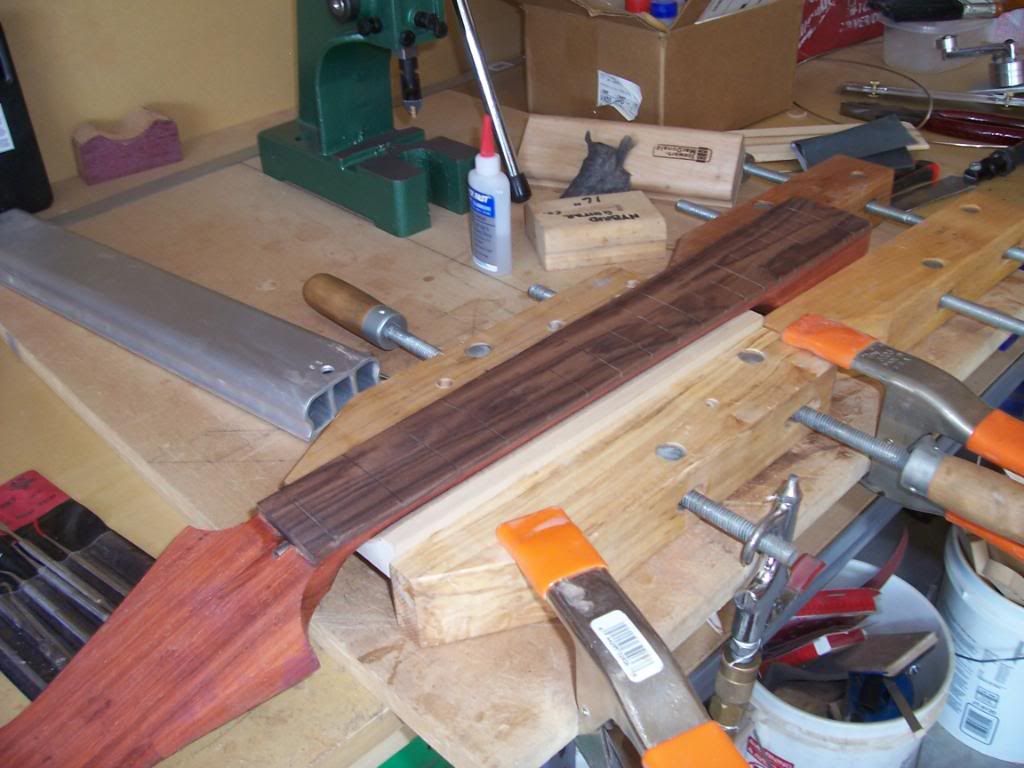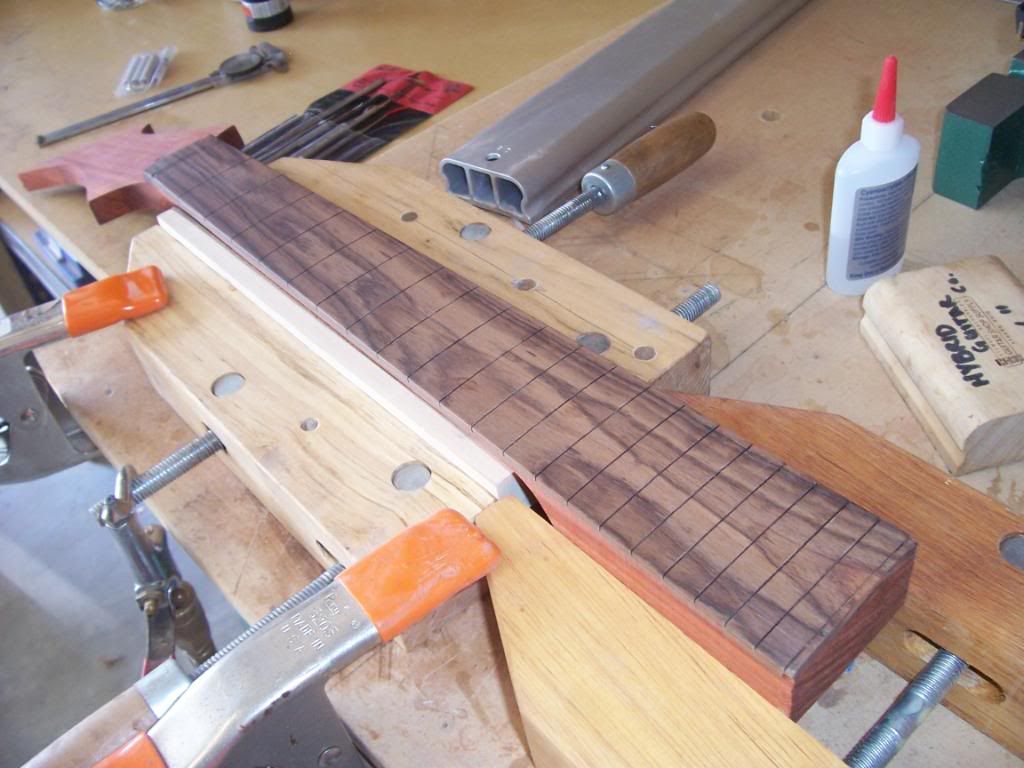 Beveling the edges of the frets with a shallow bevel. I like having as much fret as possible and still be comfortable so I use less than the standard 35 ... probably more like 15 degrees. Then I round the ends a little, not hemispherical but round enough to be comfortable.