NTD (New tool day)... So I have wasted about $325.00 trying to find a fret leveler to replace my trusty old file. New files Nicholson are never straight (I could by some Grobets I guess). I have 4 diamond coated sharpening plates, a Stew Mac Aluminum Radius-sanding Beam, several different mill files, and now I have a new Stew Mac Fret/Fingerboard Leveler (impulse buy). I also finally broke down and bought new nut seating files.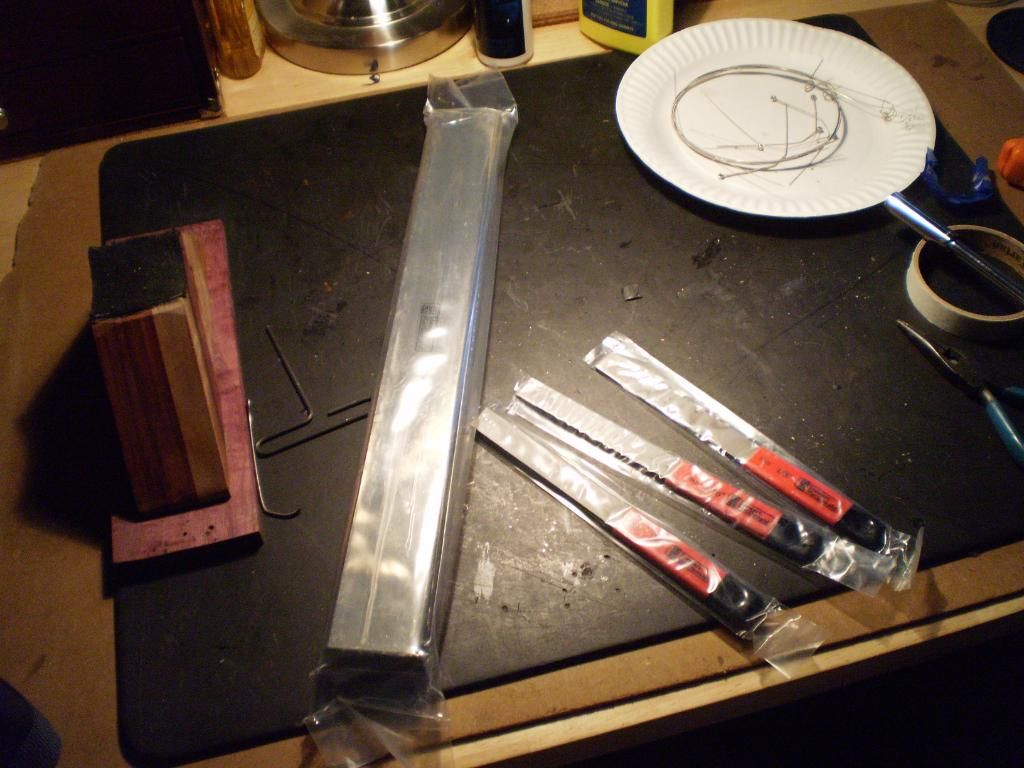 Lets go over how to install a nut. First I use my newly acquired 1/4" nut seating file and lay it against the front of hte 1/8" fender style nut slot. I then mark the outside edge with a nice mechanical pencil.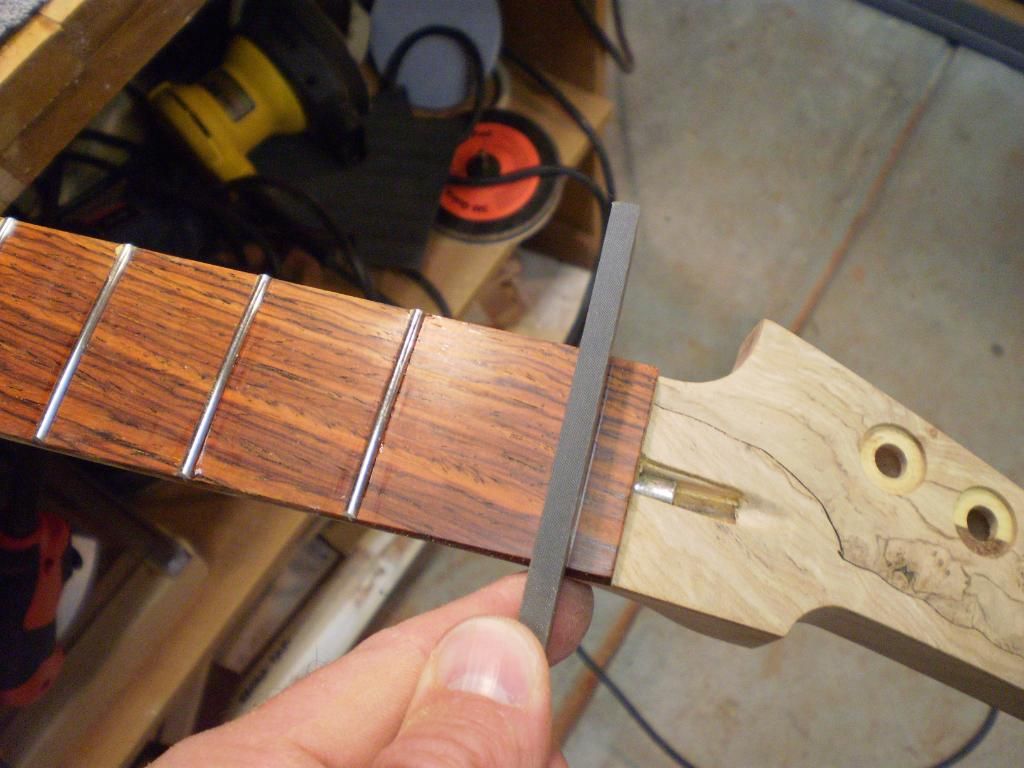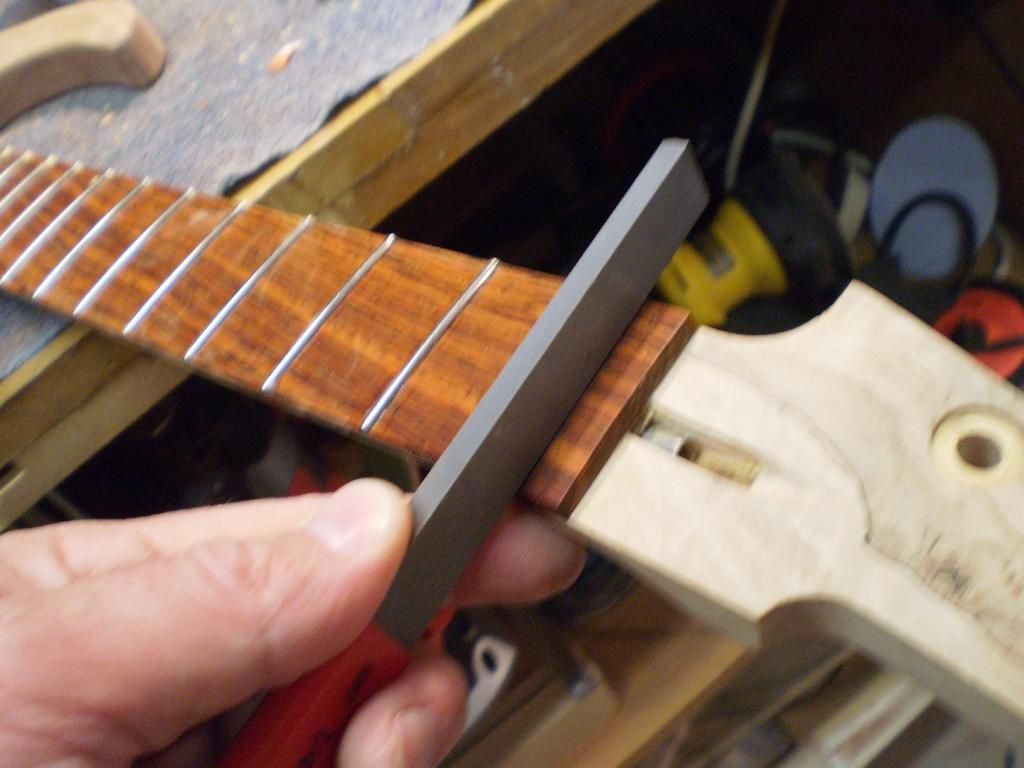 Next up we score just infront of the pencile line with a razor saw. I use an old radius block as a square. I cut all three slots the same depth.
Next we take a chisel and carefully break the the center pieces out. I stay off the front edge of the nut so we don't mar it.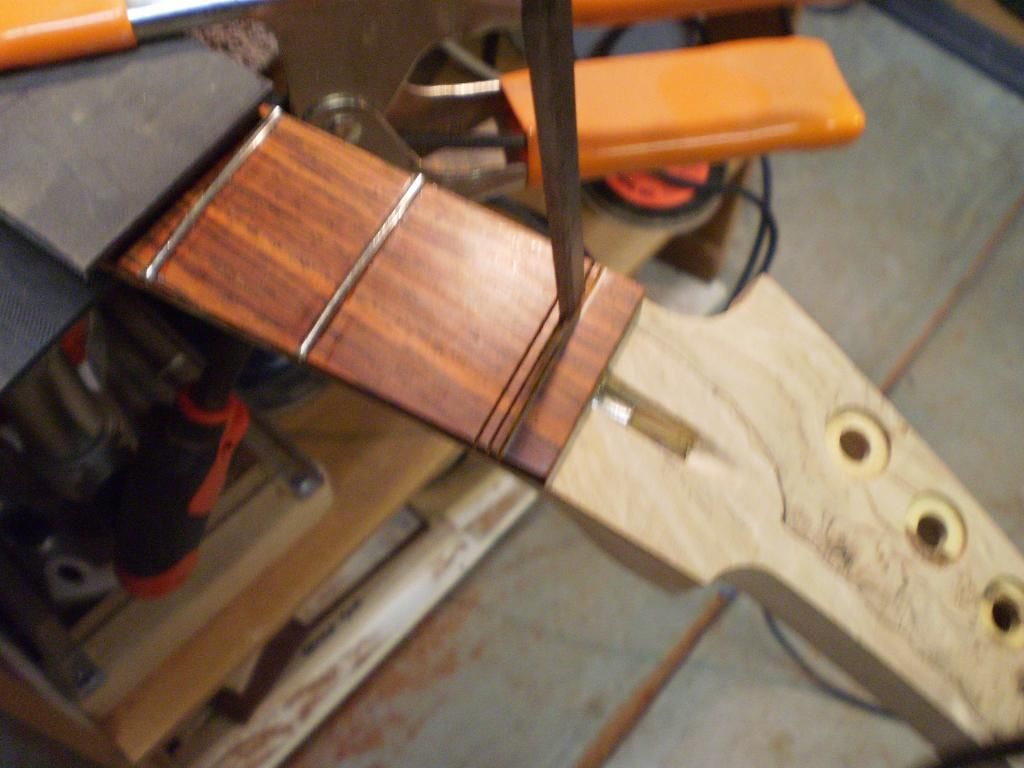 Then we get the new seating file and flatten the bottom of the slot. These files make this easy... they work great. The rough edge makes short work of the slot. After that we profile the piece of bone on the belt sander. Get it close to fitting but a hair proud. Then use a nice mill file to smooth the surfaces until it fits nice and snug. Careful not to chip the fretboard as you pull it out. Next take a pencil and flatten it on the belt sander. Lay it across the frets and draw a line on the nut. This will be what you cut down to.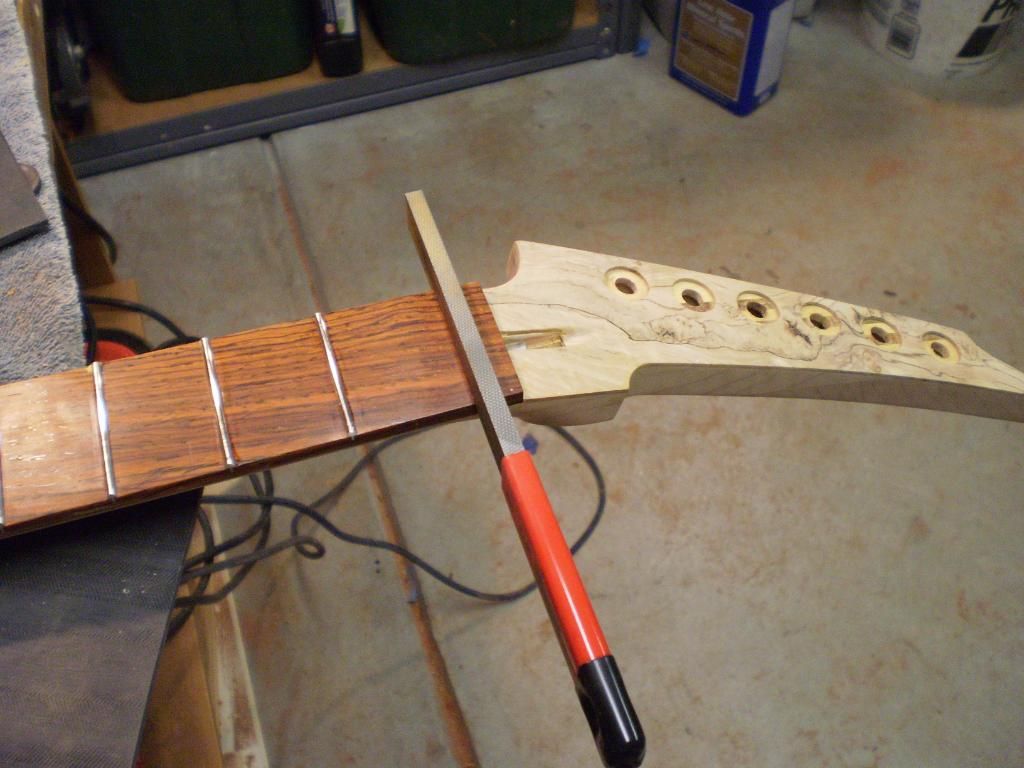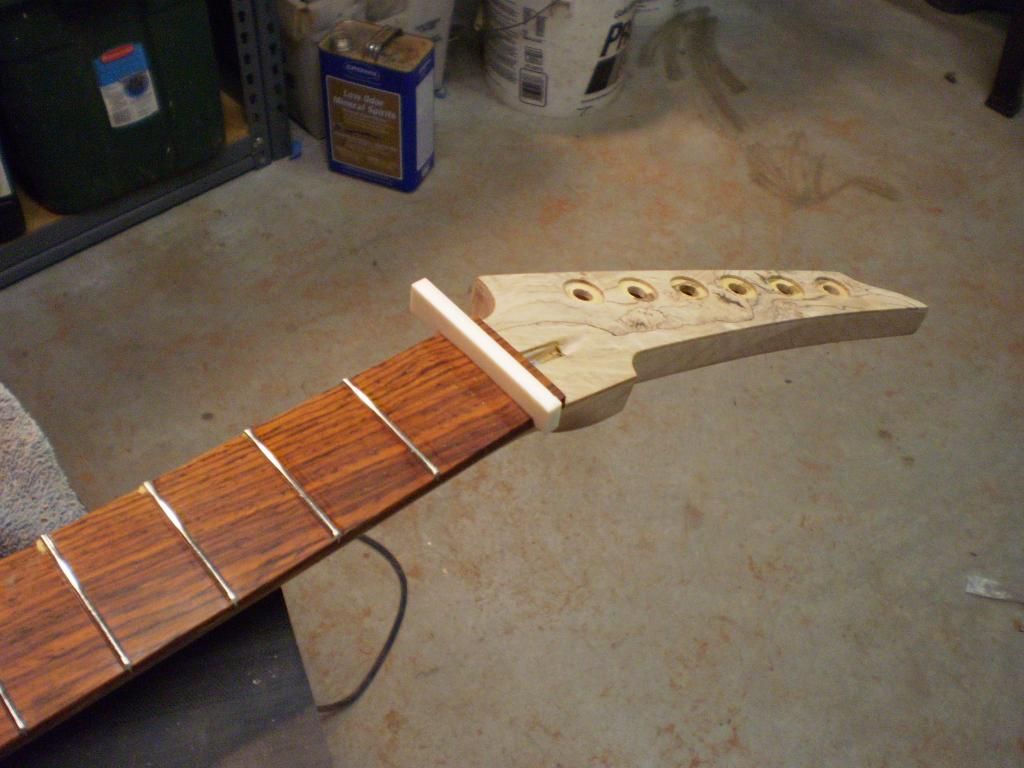 Finally cut the top of the nut down to about 1/16" off the line with a slight angle towards the headstock. I will glue it in tonight with a few drops of liquid hide glue (makes it easier to remove). After cutting the grooves we can finish lowering it.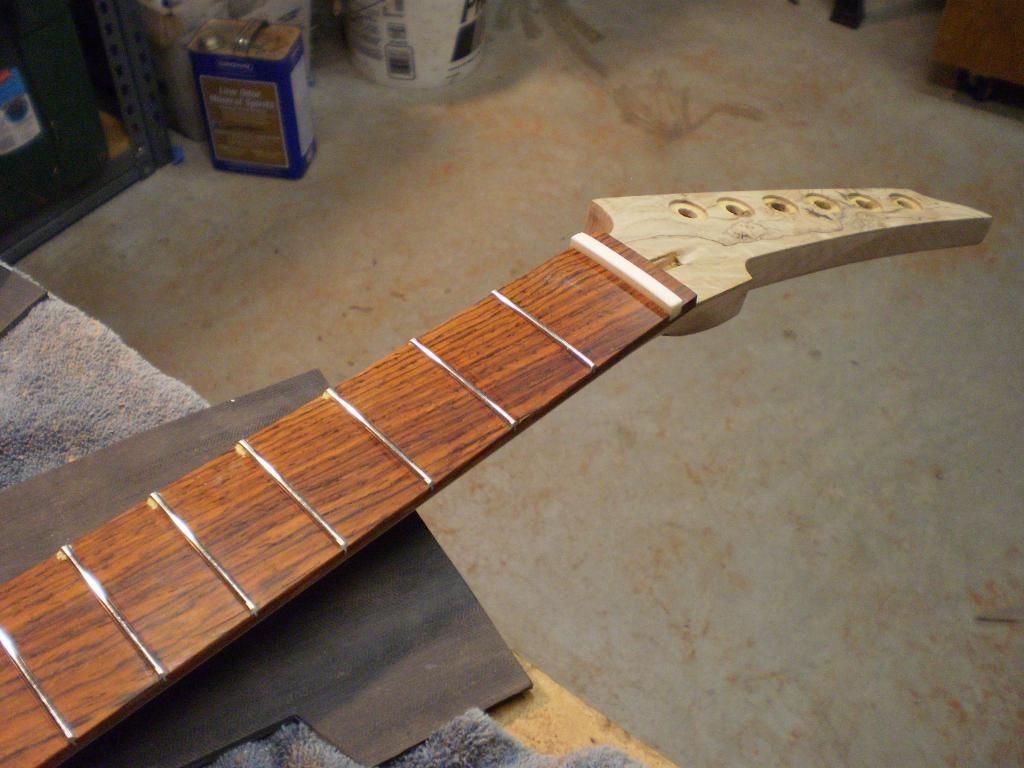 Rough fit the control plate. And a look at the neck joint cleaned up.