Time for the electronics control plate. I decided not to use anything that sticks out so padauk and a bit of grain match is in order. Since I am running a push/pull switch volume knob I have to put a little recess in the back of the plate.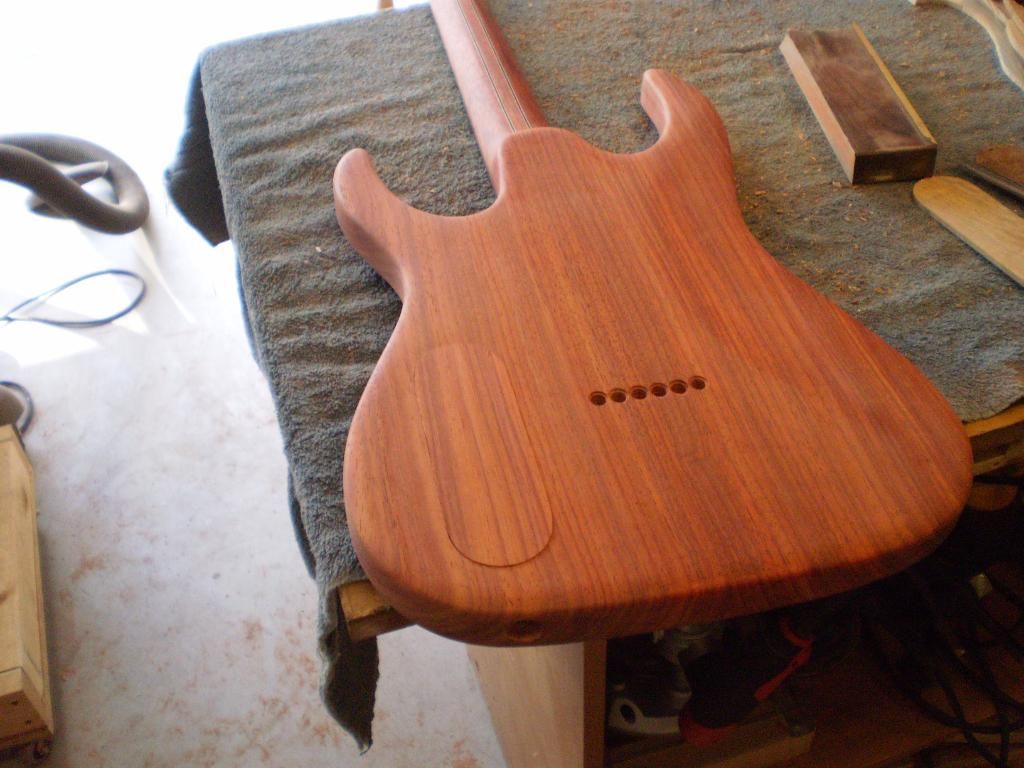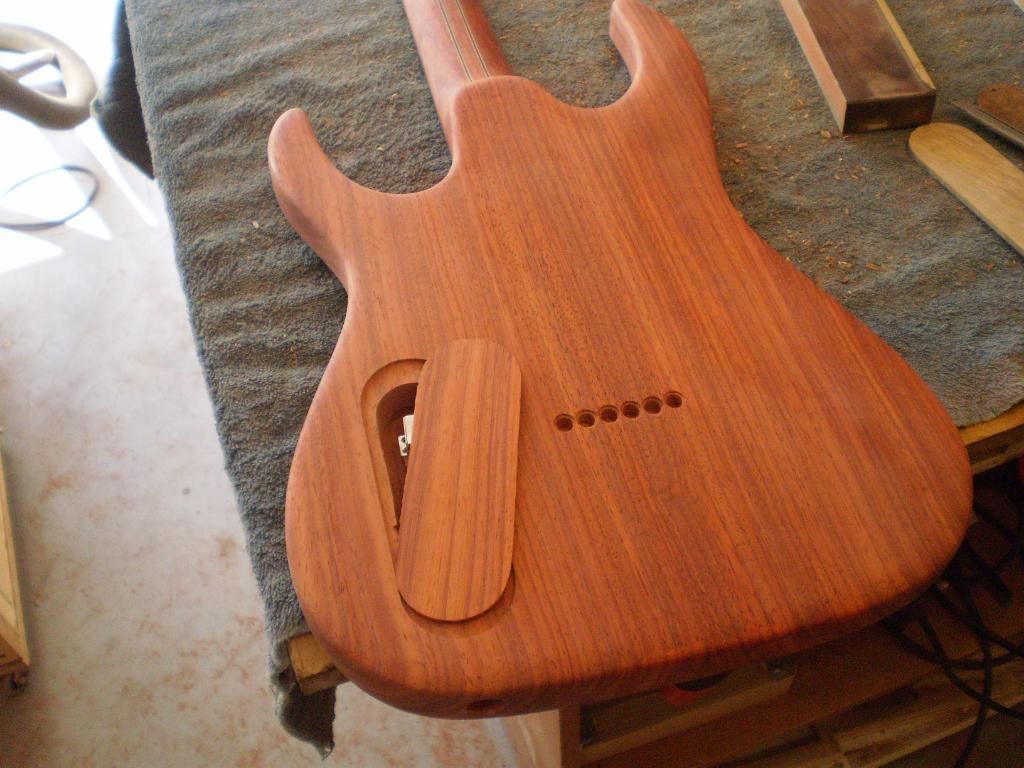 Add magnets to the body and washers to the plate.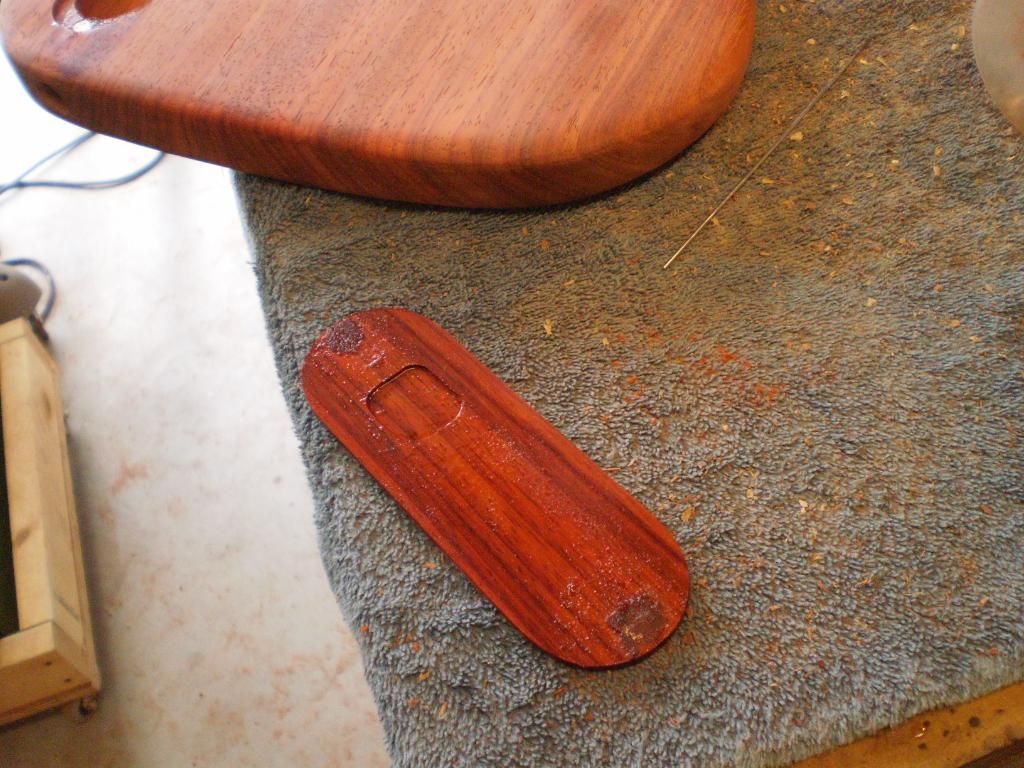 This is what we are left with. I left it a little proud so it is easier to remove. I think it blends in nicely.
Moving on to strap jacks. I am recessing the locking strap jacks on this one since it will probably be a workhorse at some point. Pictures say it all.