There are bad days... then there are "Bad Days". Today was a bad day. Disheartening but not catastrophic in the grand scheme of the universe. Here are the lessons to take from this. Always finish guitars soon after finishing the wood work. The big mistake I made was finishing the wood work in the winter and leaving the guitar until the spring to finish.
After moving the guitar to the garage for finishing the limba (which had a lot of end grain showing) decided to swell. The Limba moved as much as 1/32 on the horns. Limba and Ebony move at different speeds. Limba moved faster than the ebony. Couple that with all the oil I flooded the guitar with and the top pulled itself loose about a 1/4" in on 3 sides.
After I found it I left it for the week...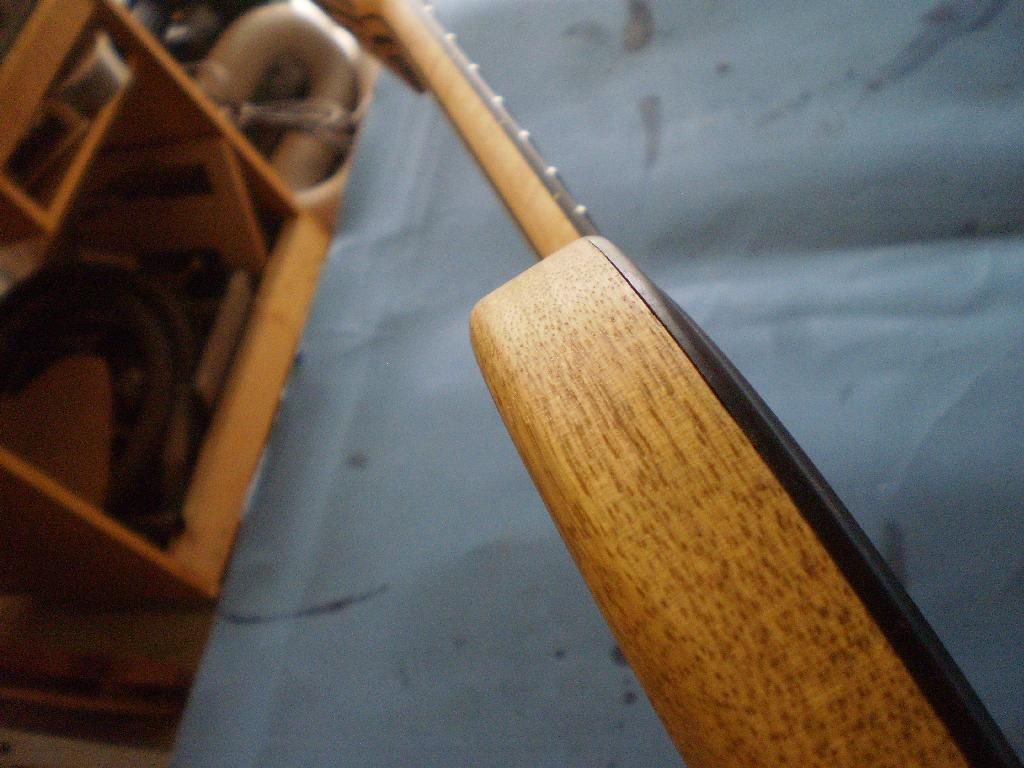 Using the thinnest spatula available to probe the depth of the problem.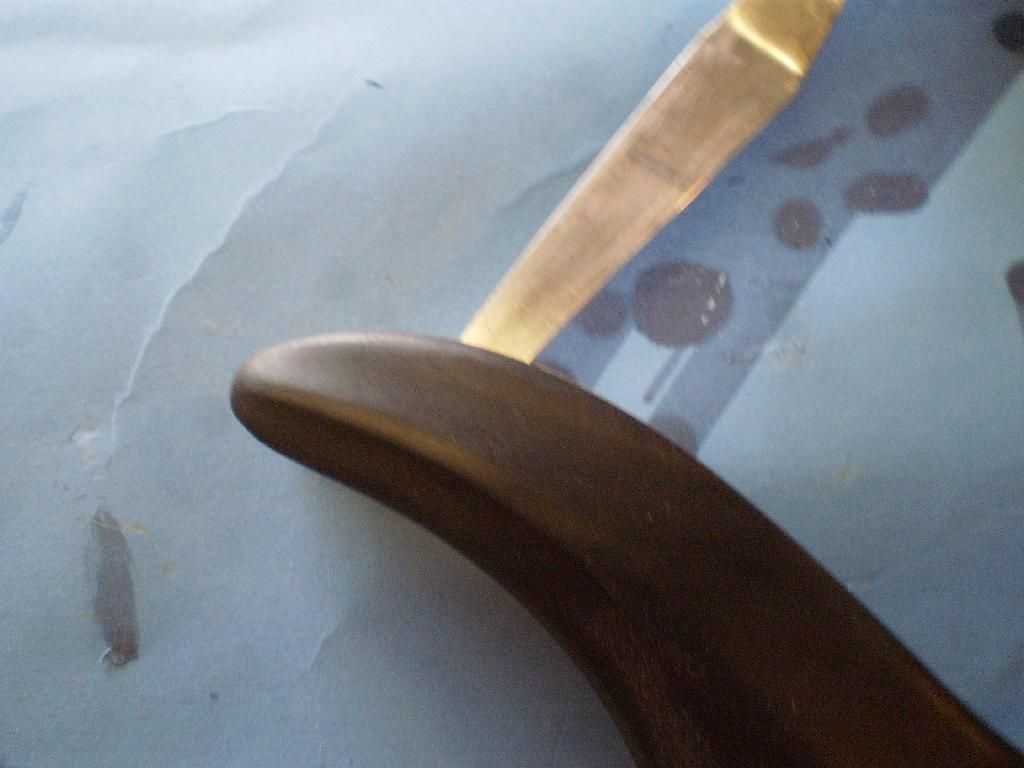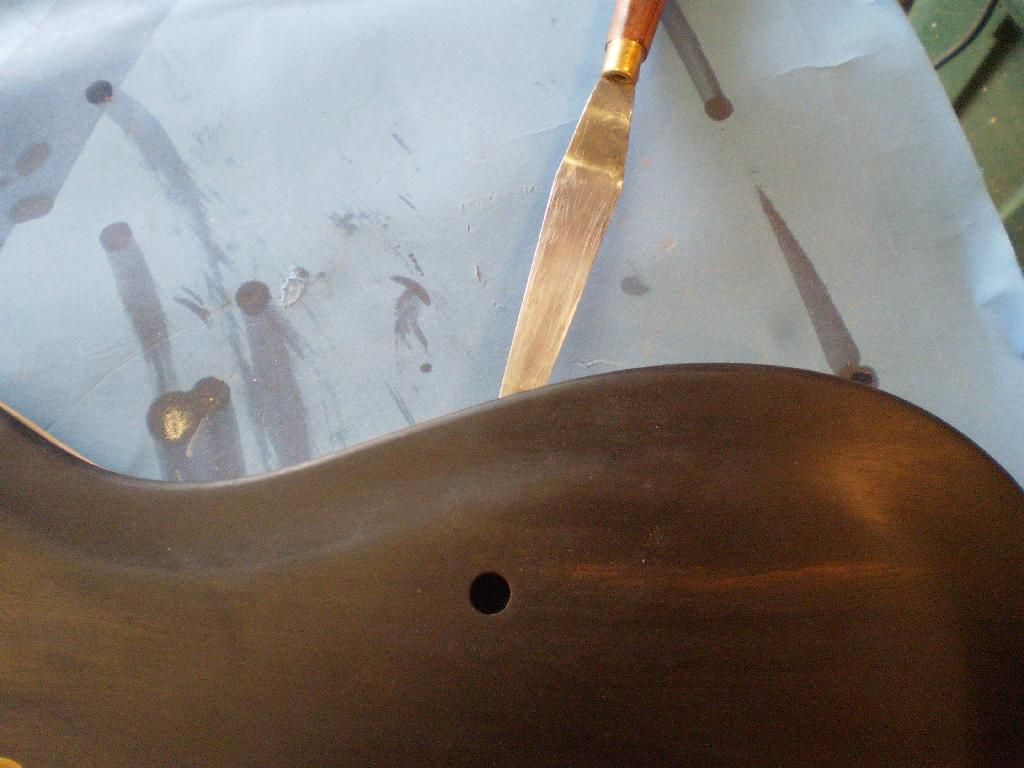 It looks much worse than it truly is.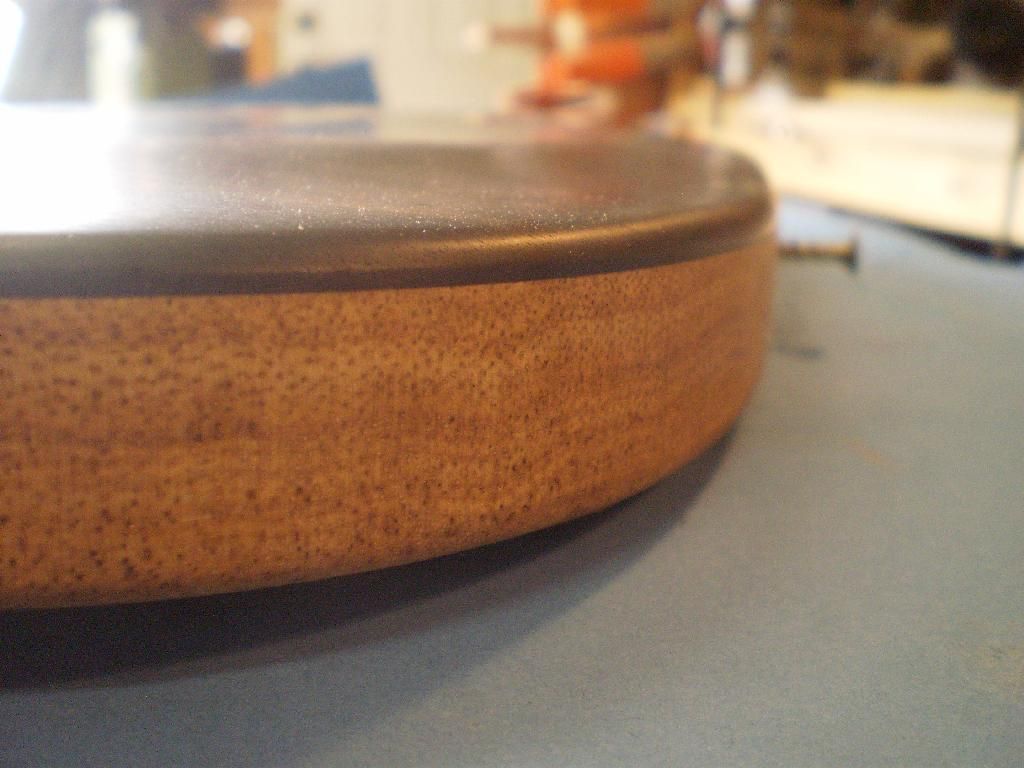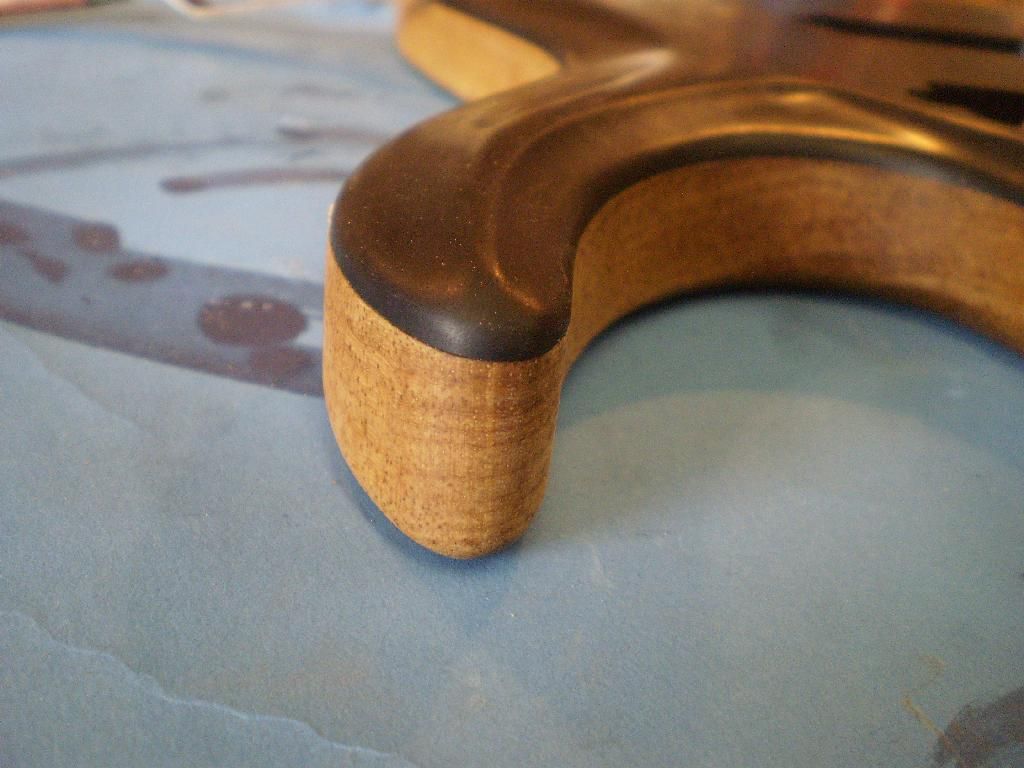 The fix. Wedge the separations open and force fresh West Systems epoxy into the joints then clamp them shut. The West Systems is much thinner than off the shelf 2-part epoxy. It flows into the separations well. Note when epoxy is in a big puddle it will decide very suddenly to cure... in a puff of smoke I was out of epoxy. More to come...