Decals mean we are getting close...
After gluing the fretboards on I true the edges using a flush cut router bit. Then some sandpaper mounted to the cast iron router table.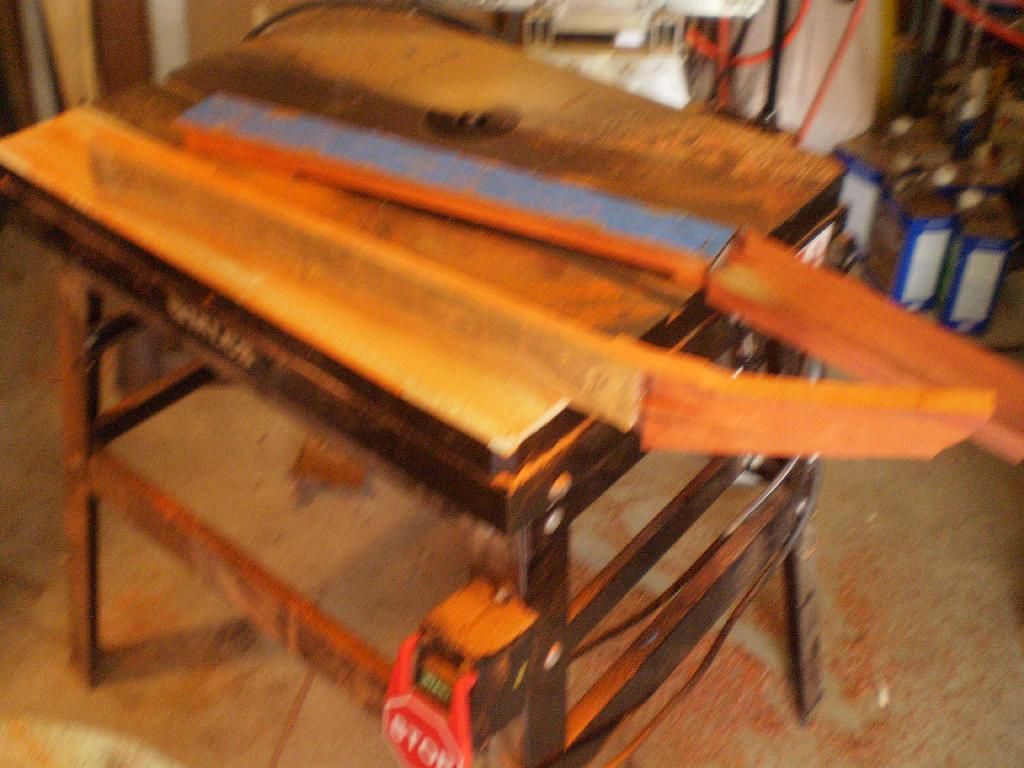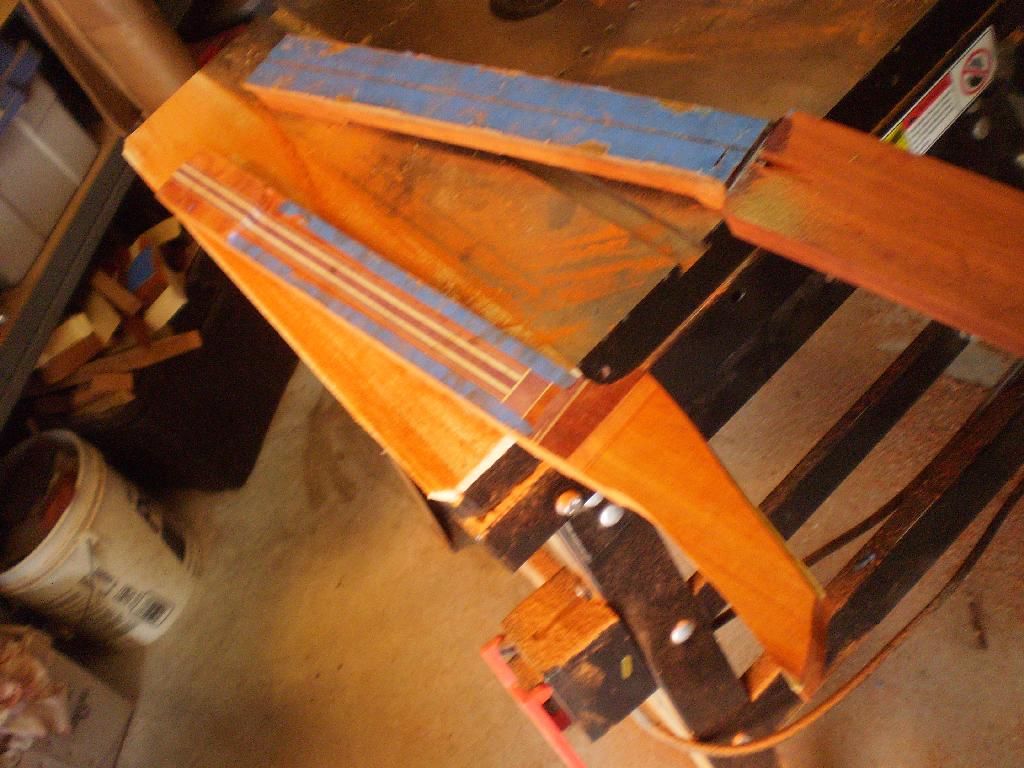 S9 Express #1 gets a name and some decals.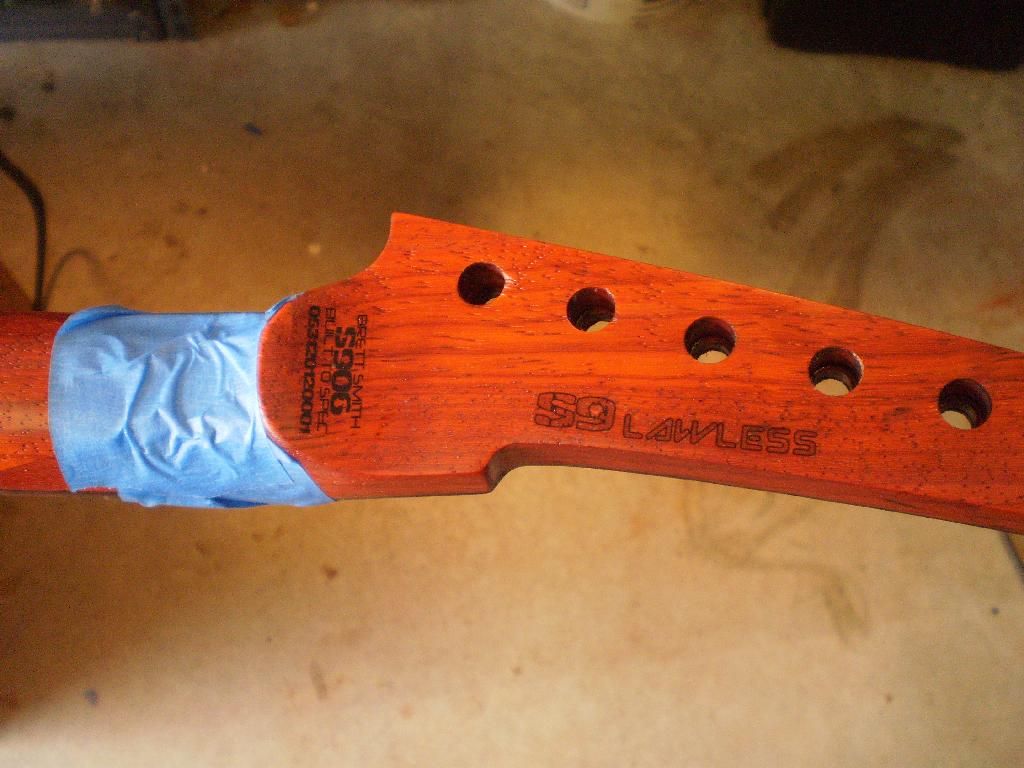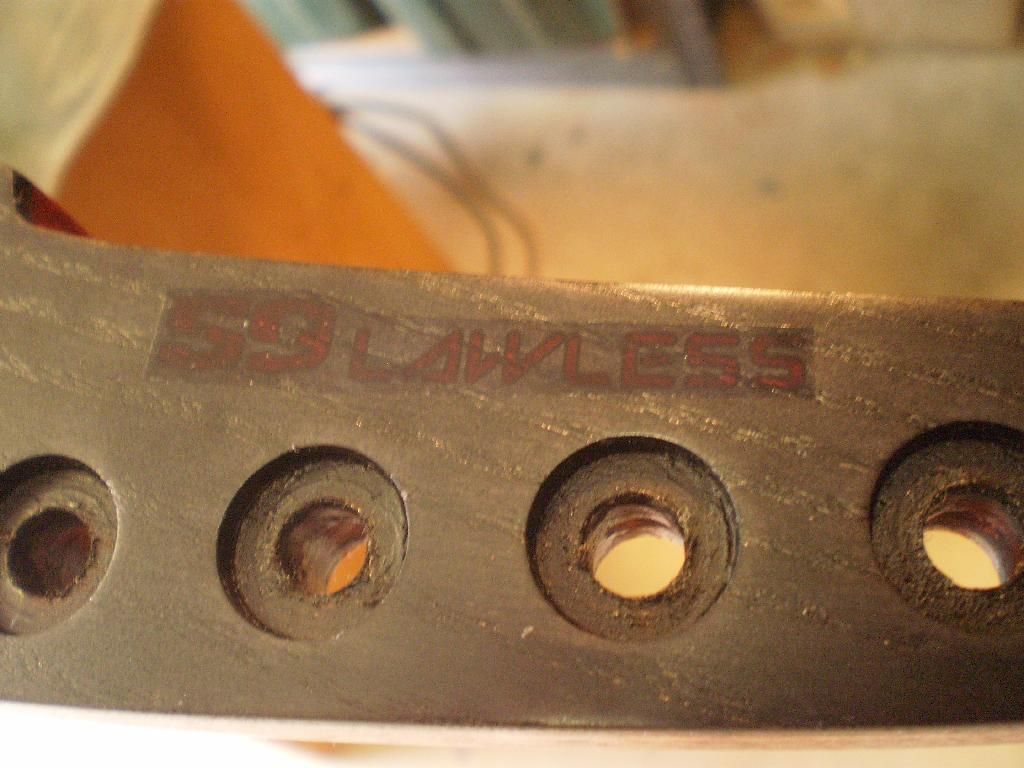 Finish is almost done. Nice flat black ash.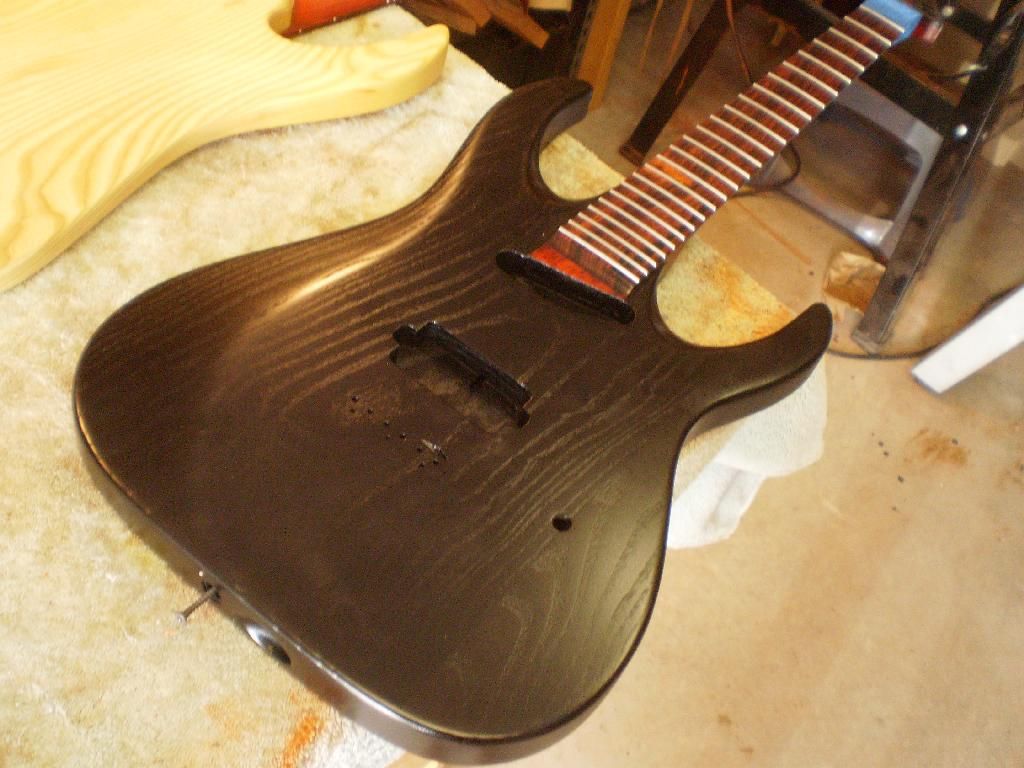 Final decals.
Trimming some headstocks. Fence is set to 20/32" or .625" or so. Then the excess is cut away with Dozuki it will become a control cavity plate.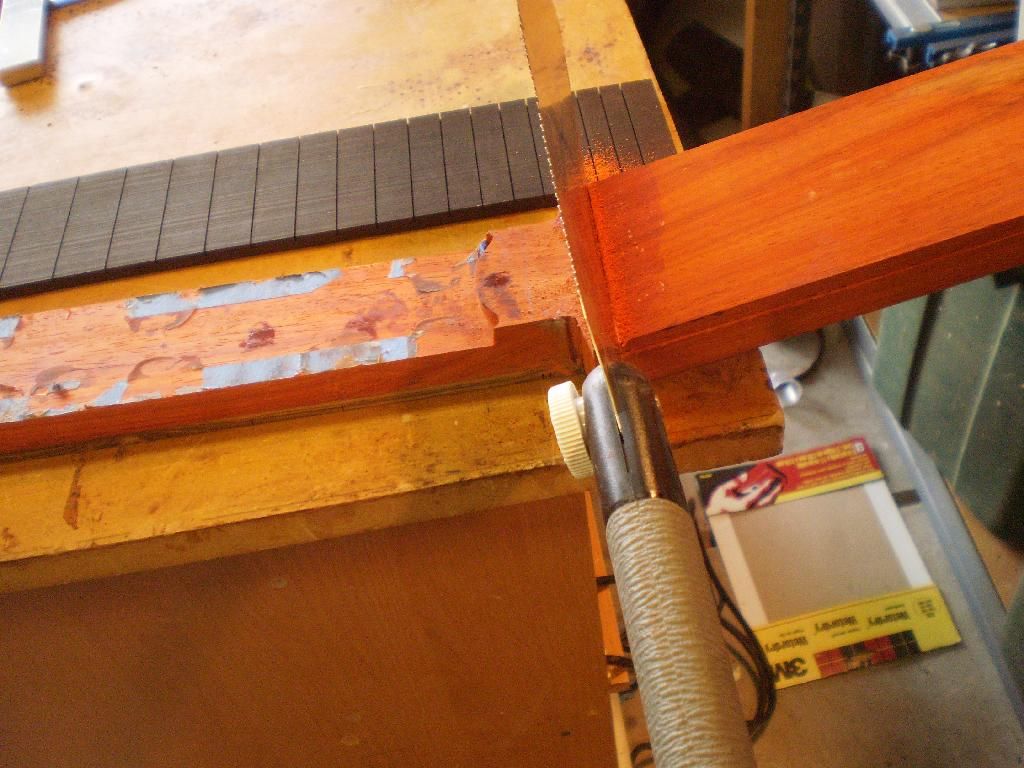 Control plate #1. With name and model engraved.
#2 on the machine...
And done.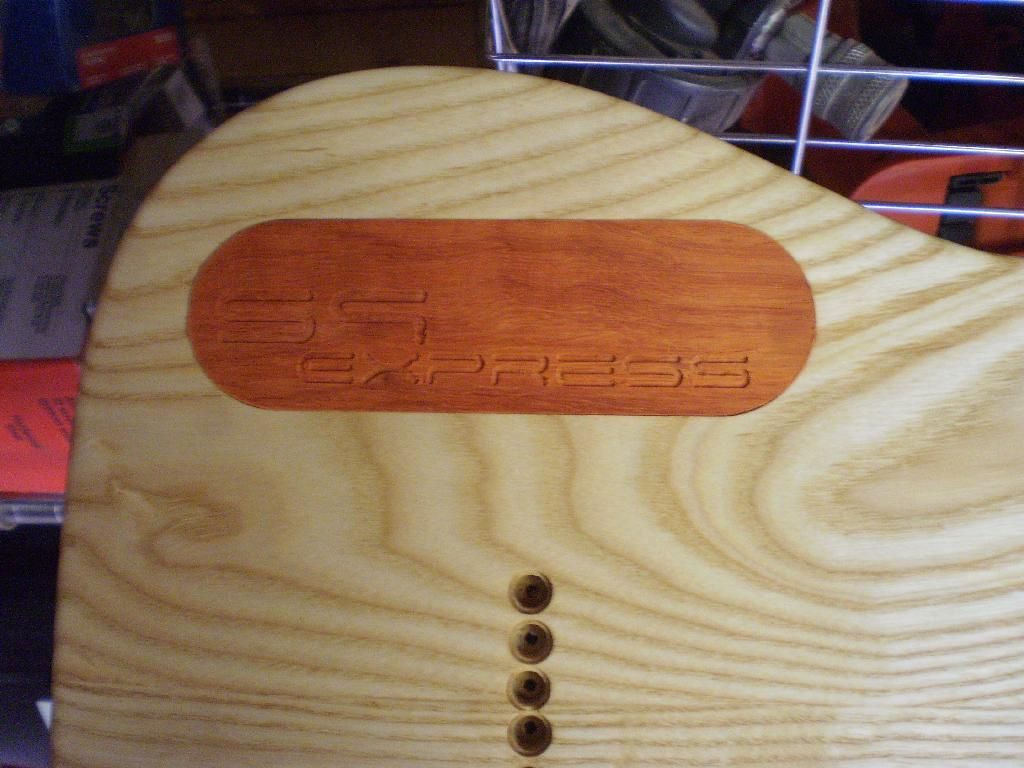 Fretboards for futures... And to think I pulled this Macassar out of the 2nds bin at local wood store. You would cry if I told you what it cost for these 4 boards and I can get a few control plates out of what is left.