Horseman
Maple neck attached to a Ziricote top on a one piece Peruvian Walnut body with hipshot parts and custom pickups.
Neck : Flame-Birdseye Maple/Walnut strips
Fretboard : Bloodwood
Scale : 25.5
Frets : 24
Trussrod : ALLPARTS
Body : Peruvian Walnut w/ Ziricote Top
Tuners : Hipshot Headless
Pickups : Custom Wound Guitar Logistics Humbuckers
Bridge : Hipshot Headless
Electronics : Vol Push/Pull + Mini Switch
Changed things from my Steinberger to improve ergos. Using the new Headless System from Hipshot for this build. Not sure about a zero fret as I prefer the string to be stiff at the 1st fret... not a fan of the string moving across the zero fret and making noise.
I have been waiting for a project to use this ziricote on. From the same batch as the Hand of Doom.
Top joined and cracks filled with West Systems epoxy. Then attached to a solid piece of Peruvian Walnut.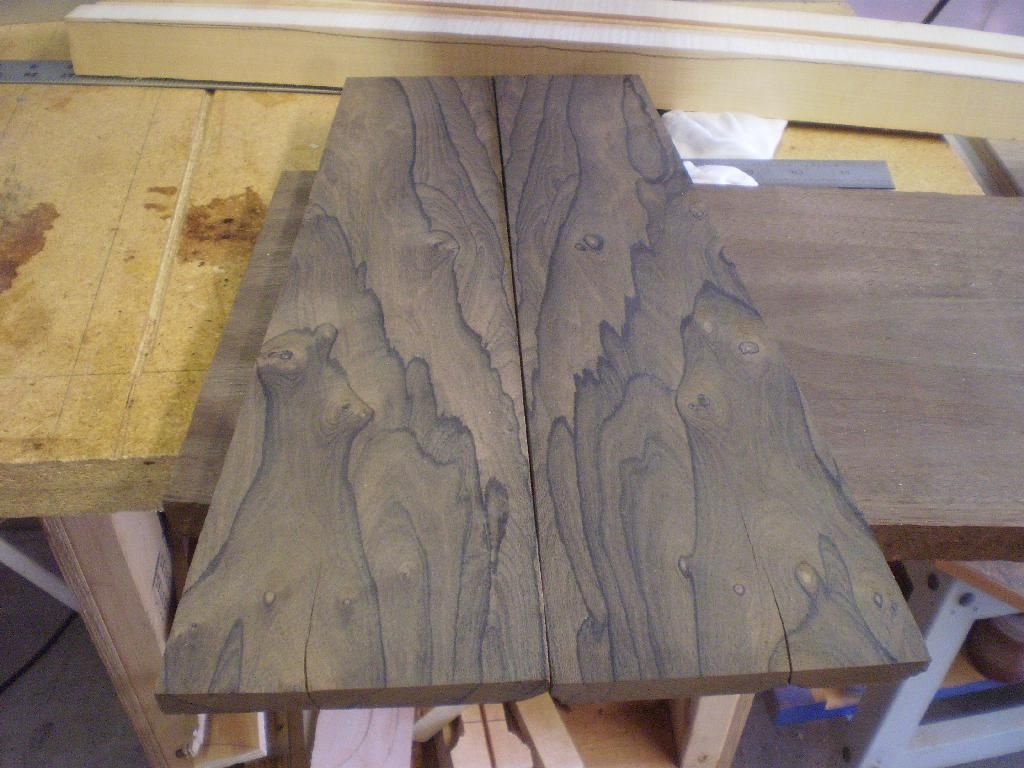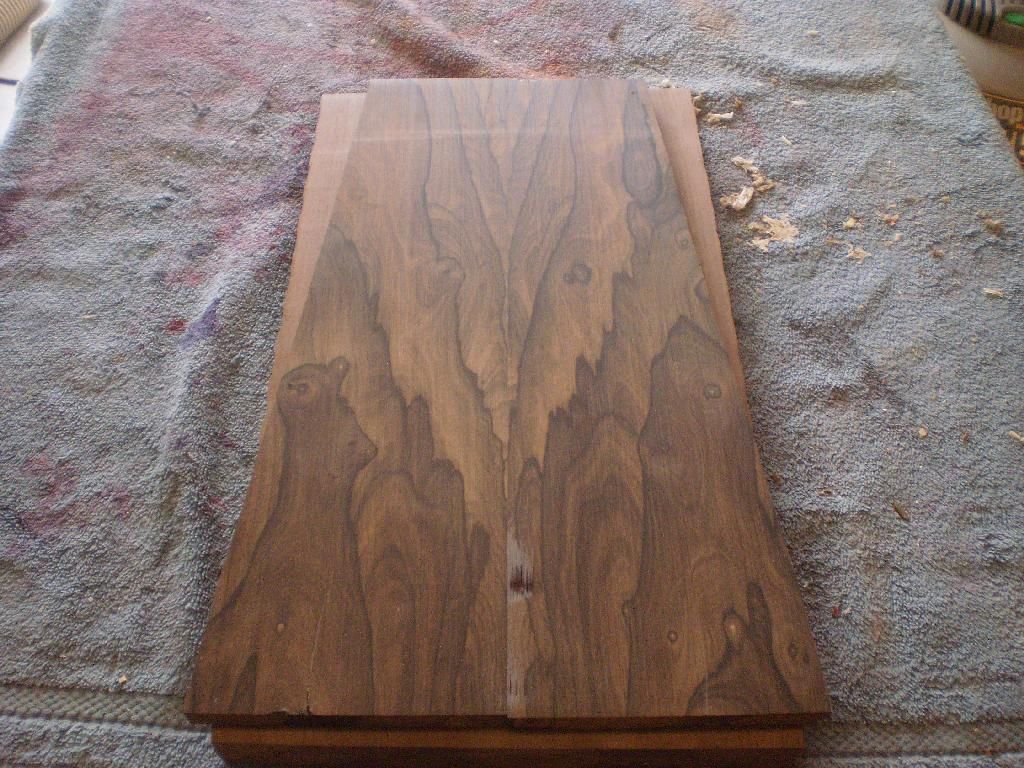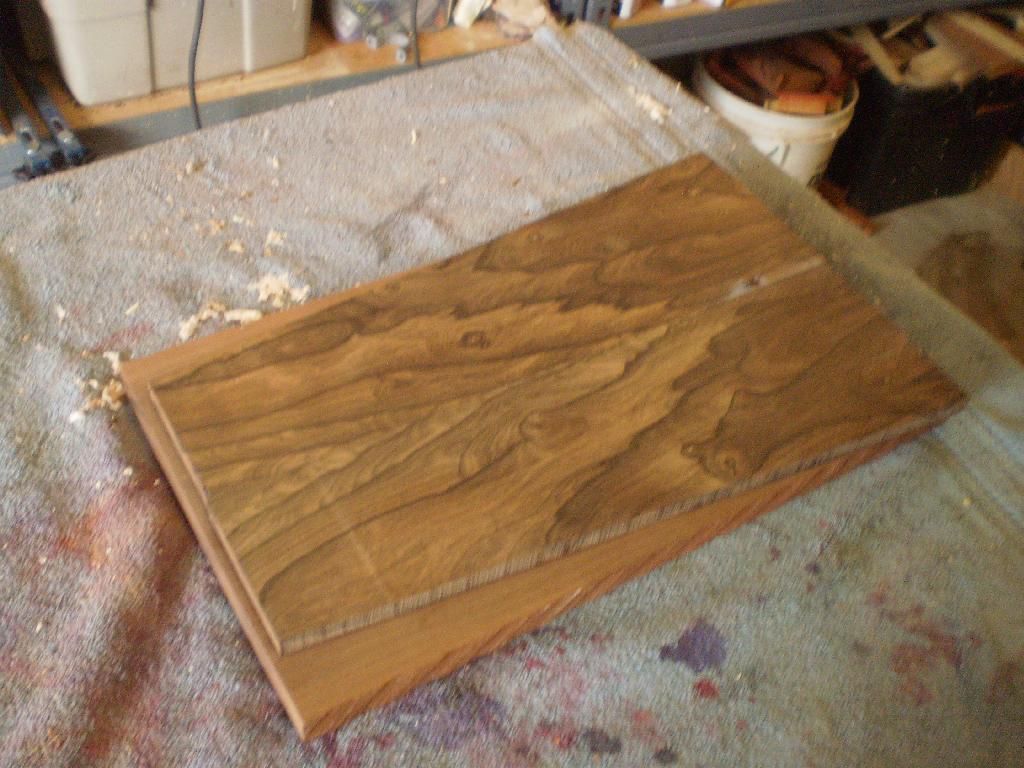 Body blank done.
Neck and body have a good contrast.
Neck blank finished up.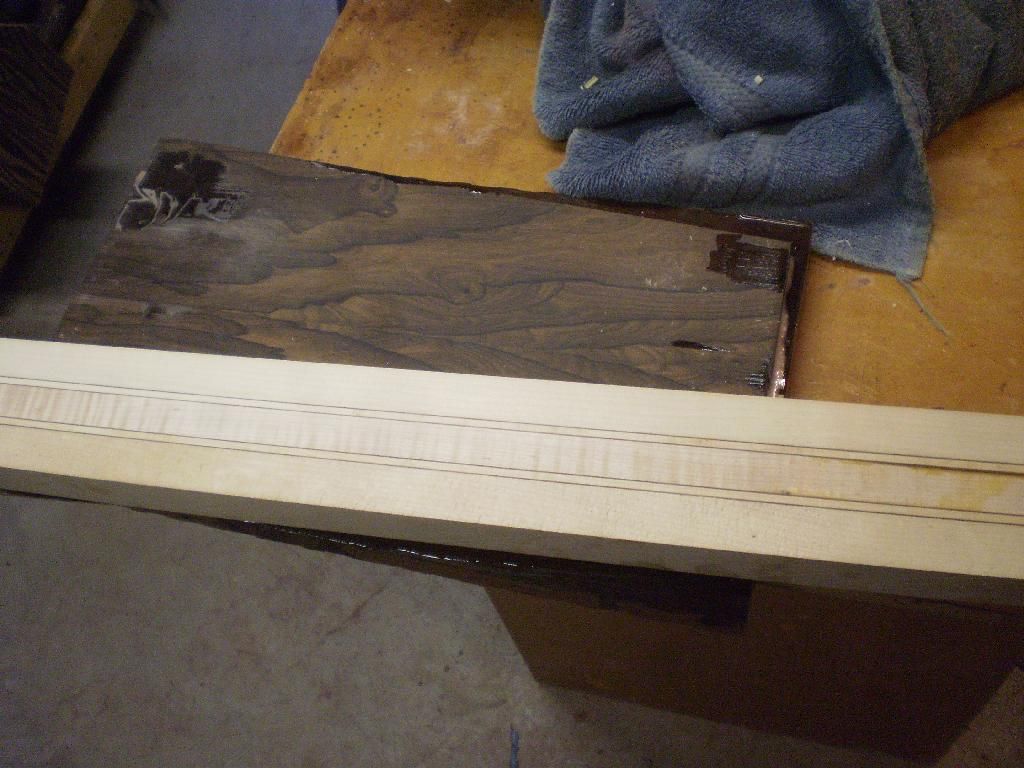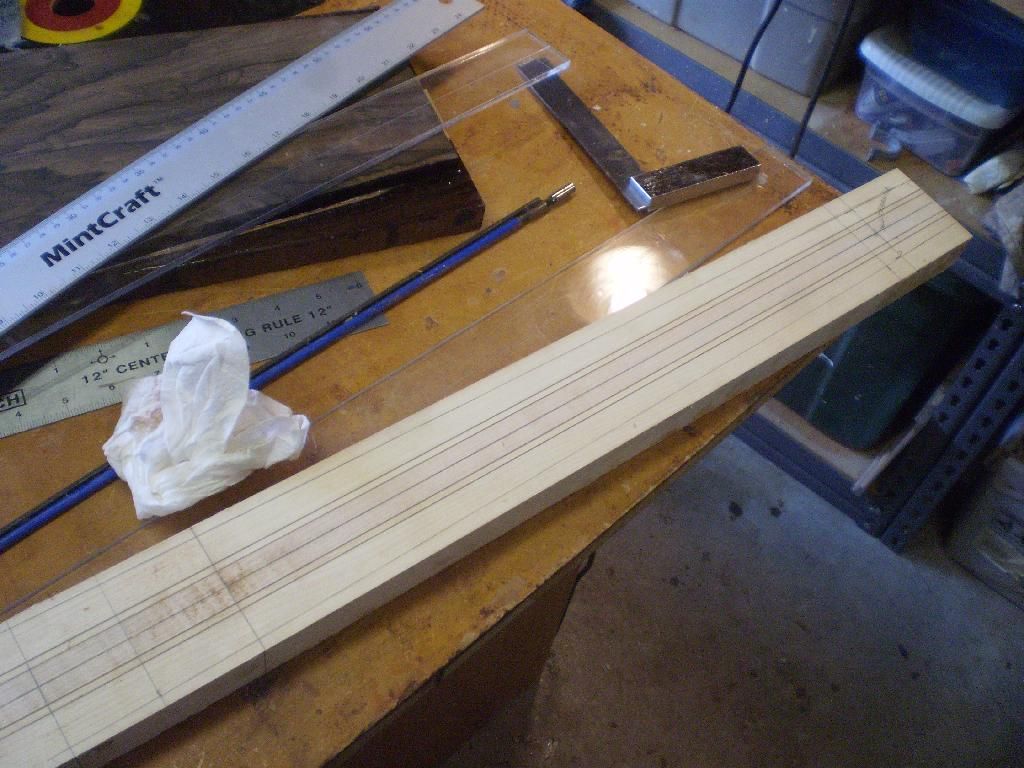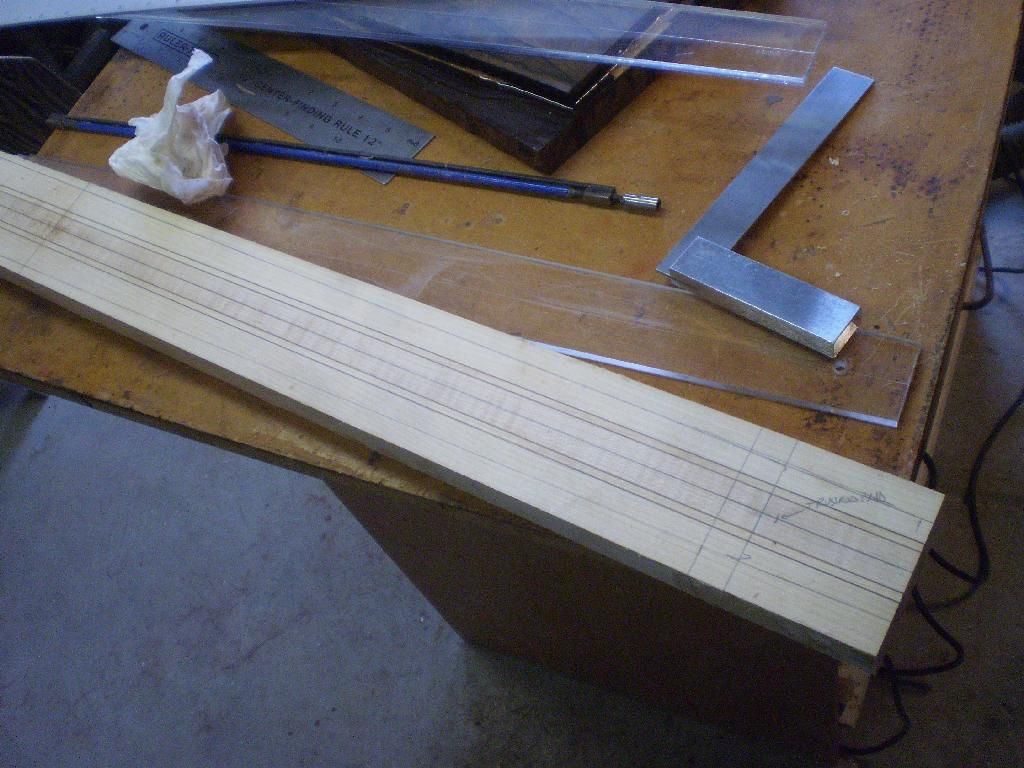 CNC cutting the body out.
Body routes and cut done.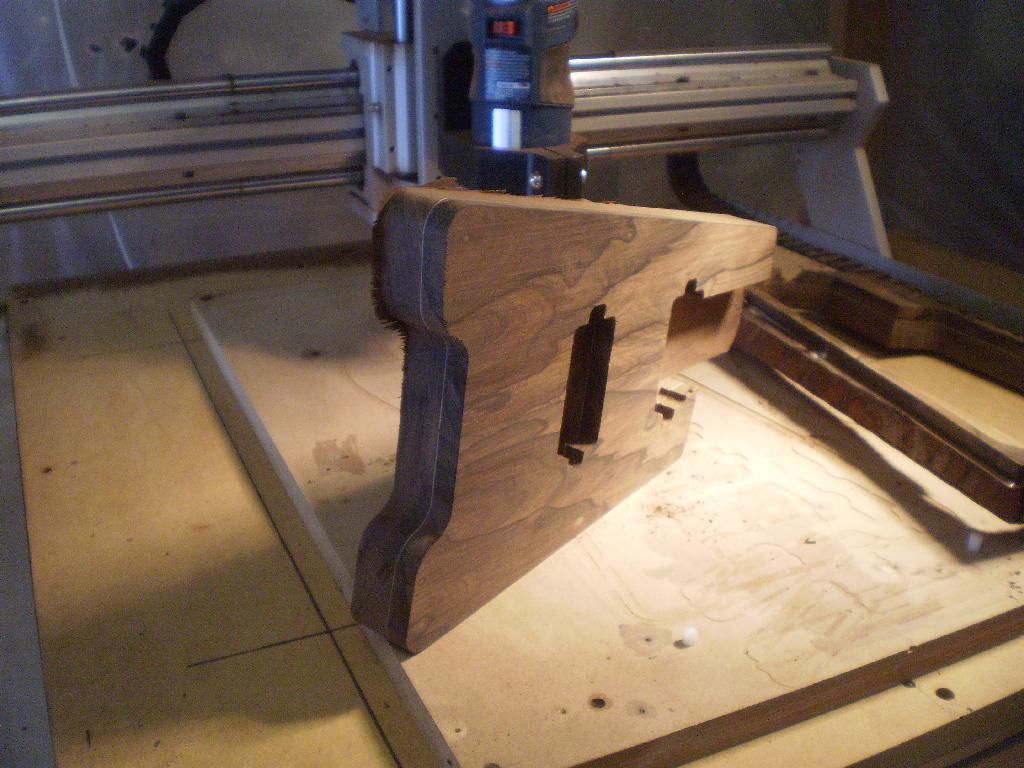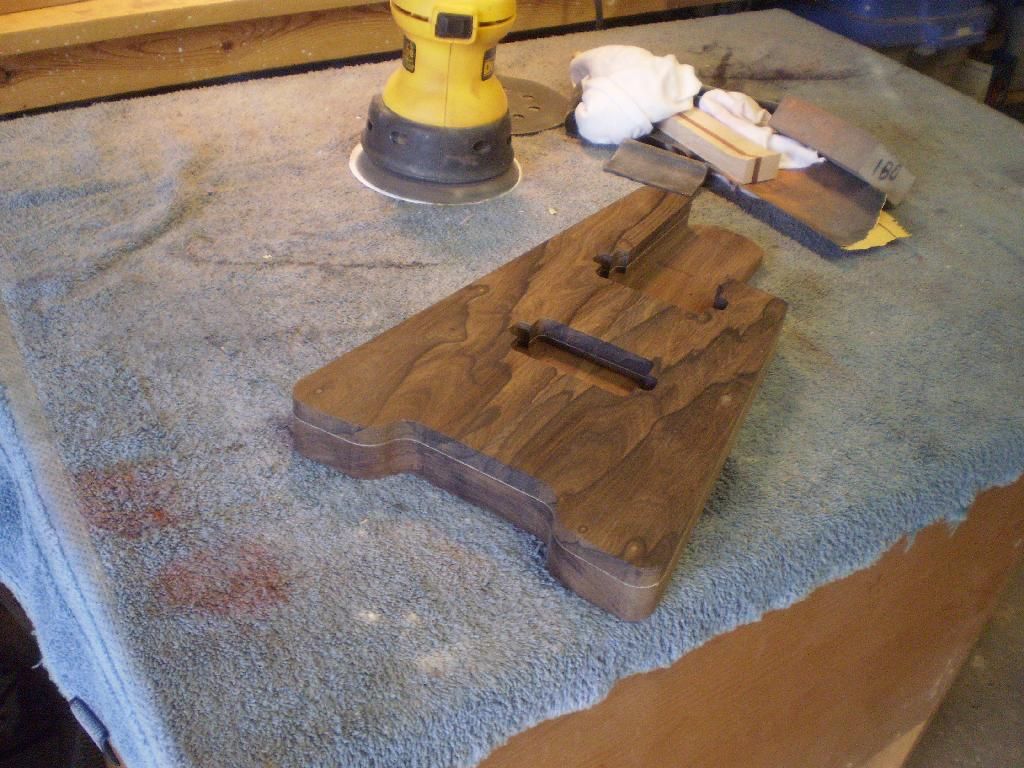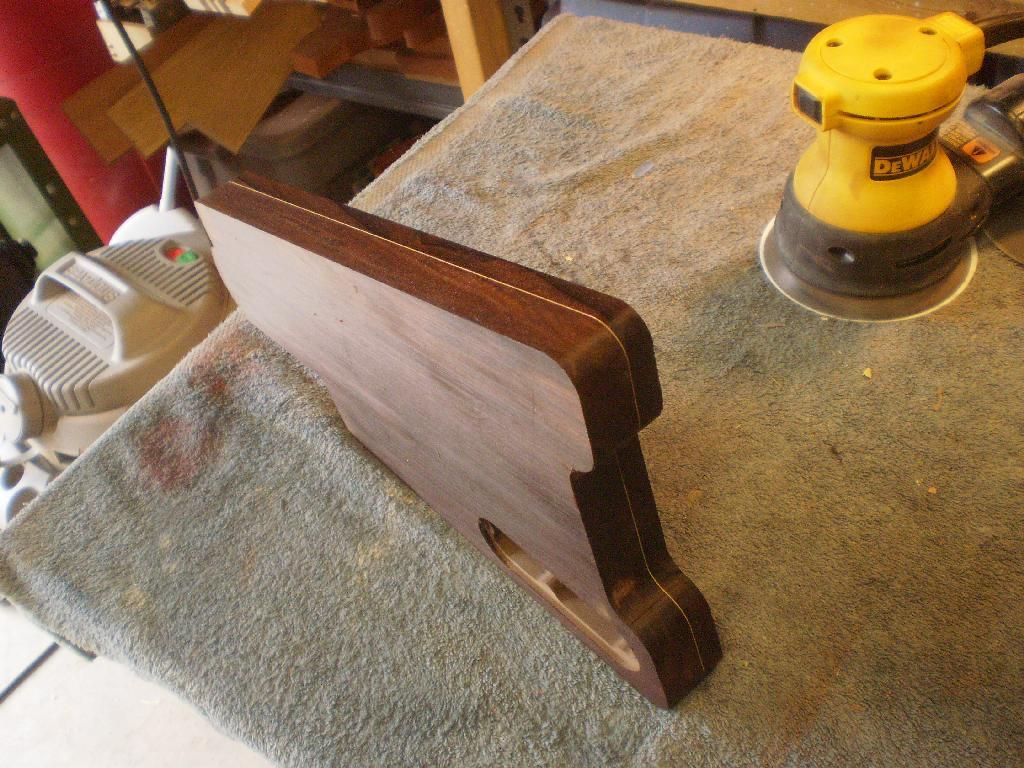 Neck on the CNC.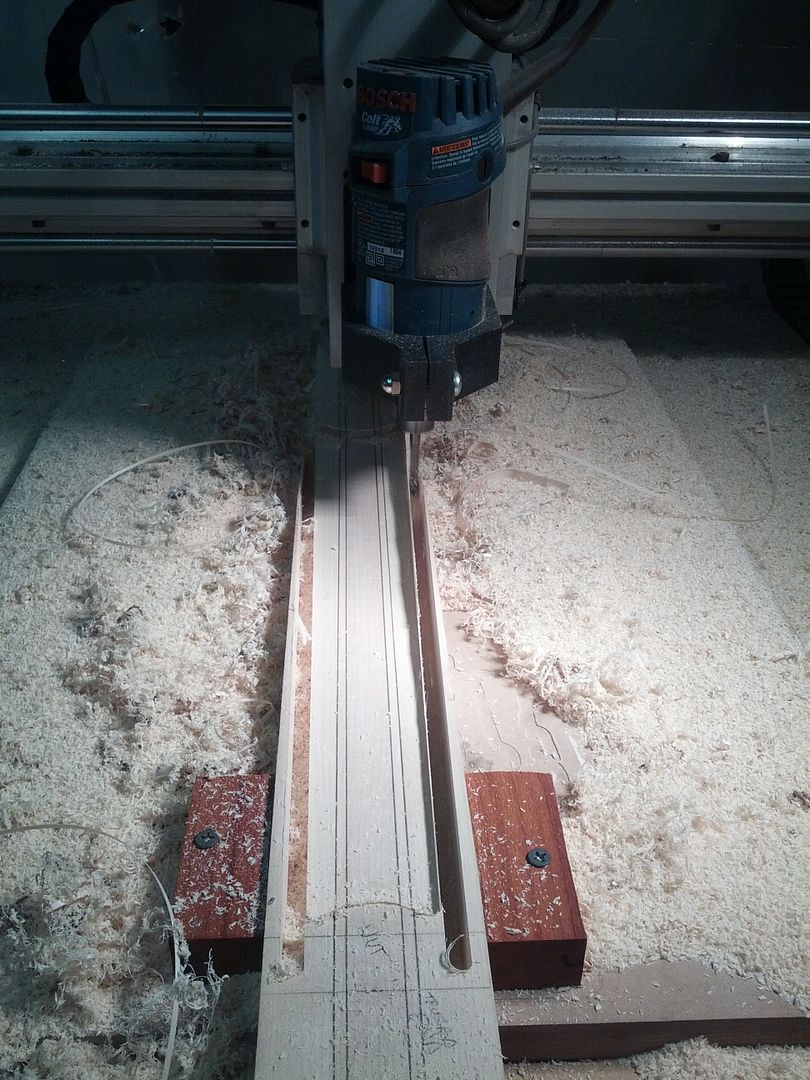 Neck blank and body together.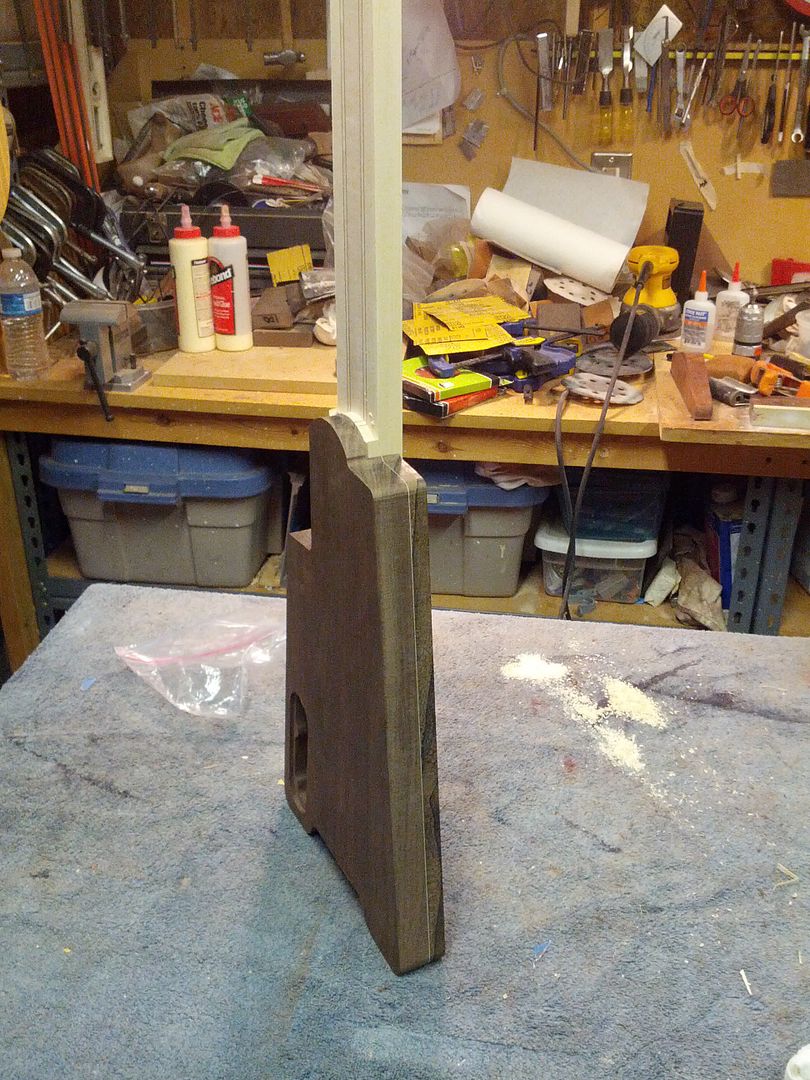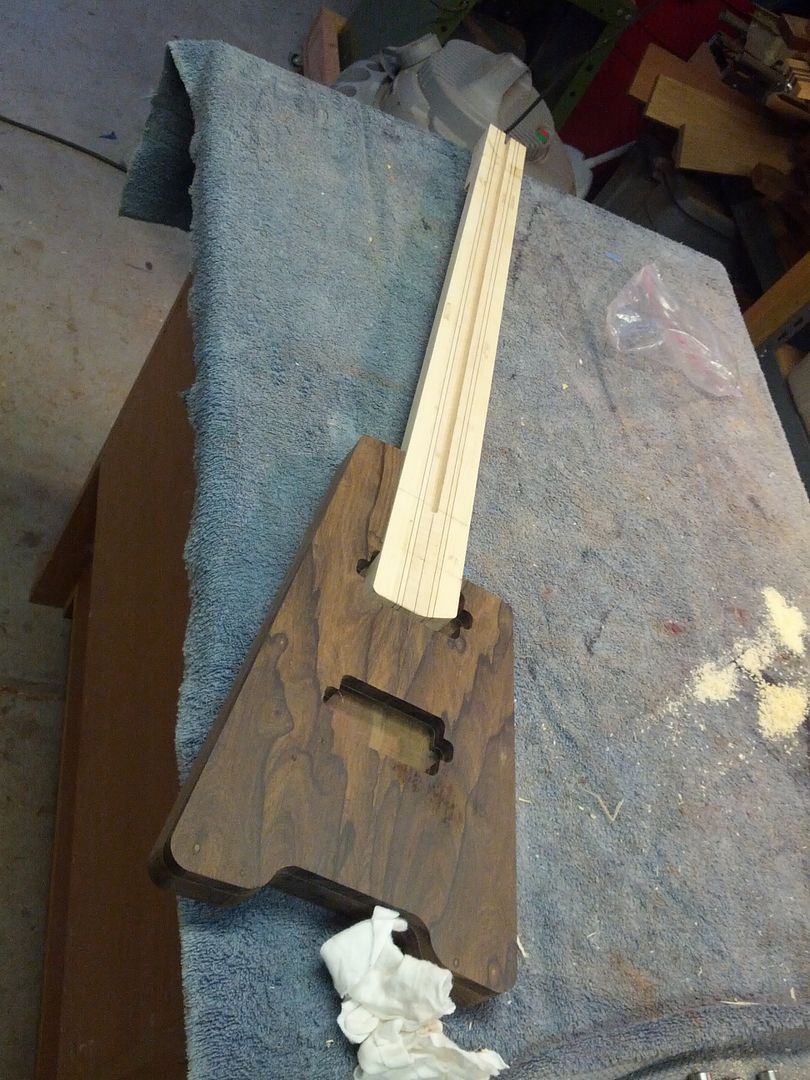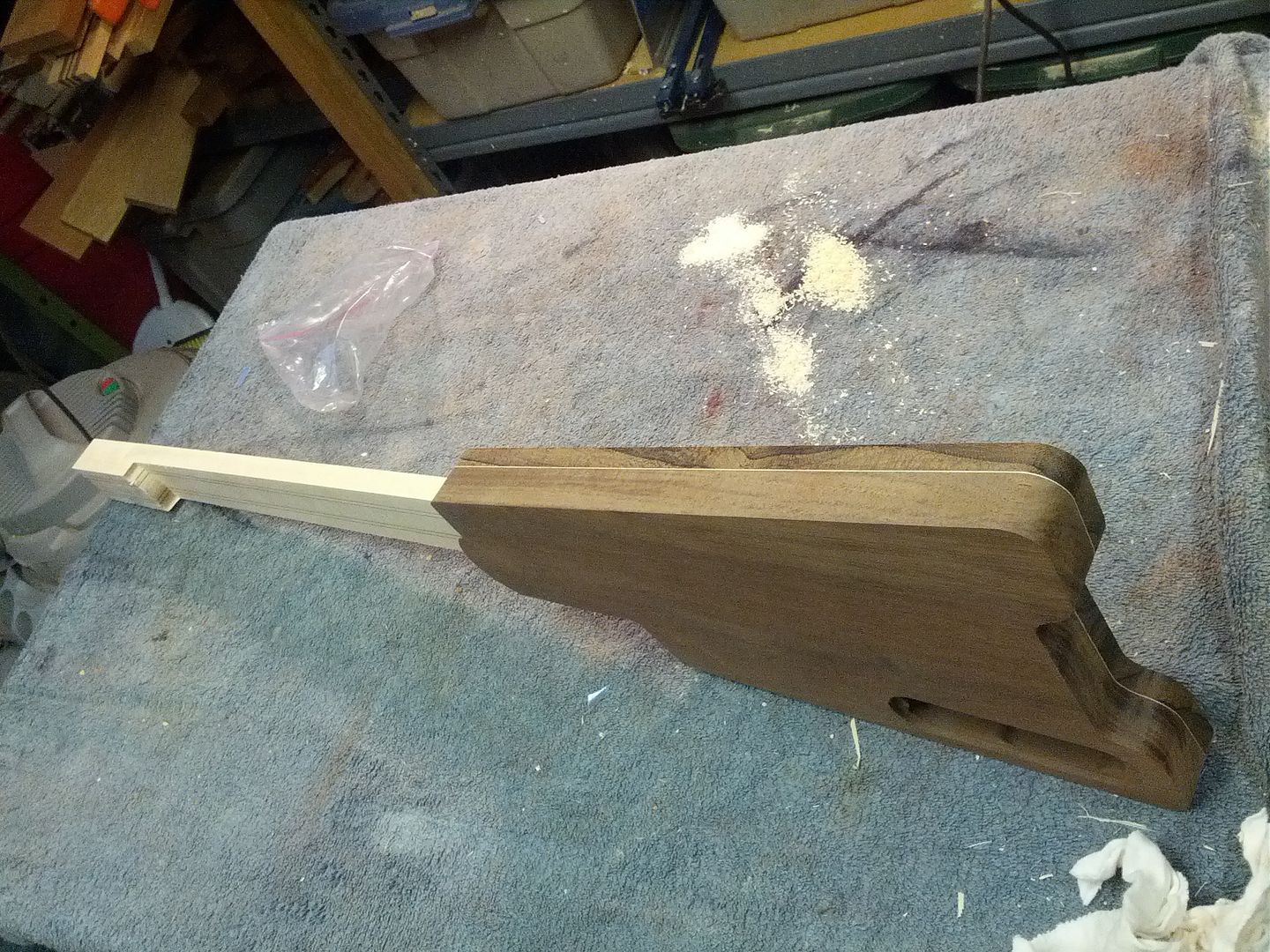 Last look.