I need an emergency tele I can put some P90s in. Time to look on the shelf.. Oh look a neck (needs frets) and a body (needs a makeover).... Rustle through the parts drawer and find some stuff. Ok neck fretted (that took 30 minutes).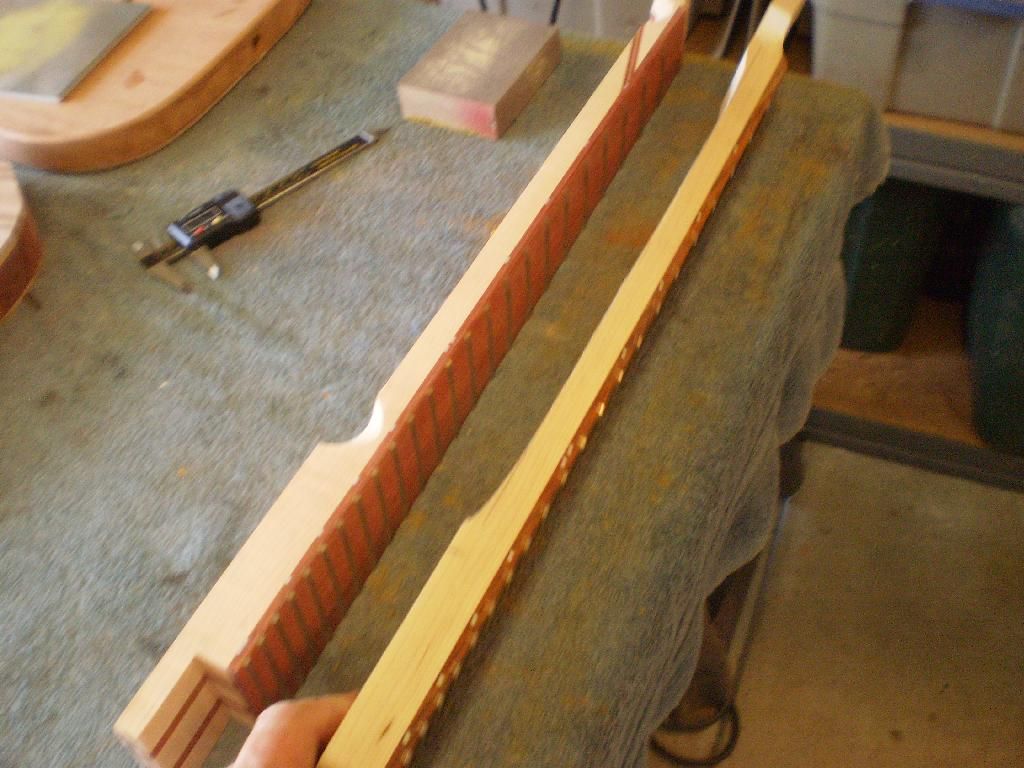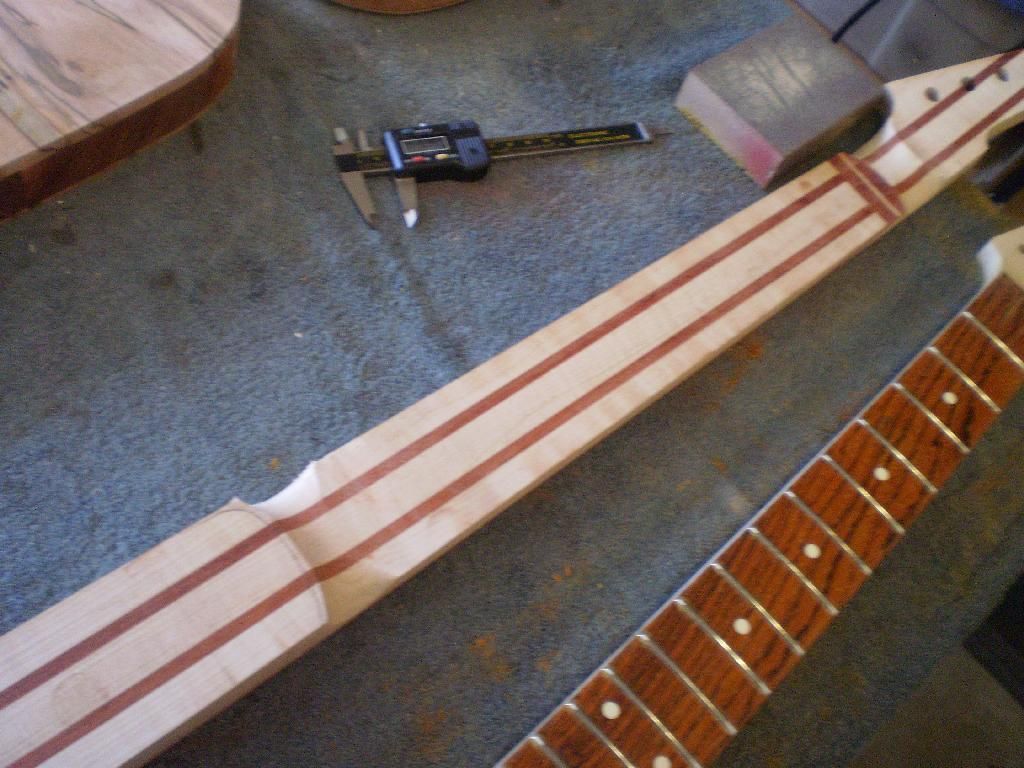 Working on the body. I found a nashville bridge so it needs a neck angle. Into the jig with you!!!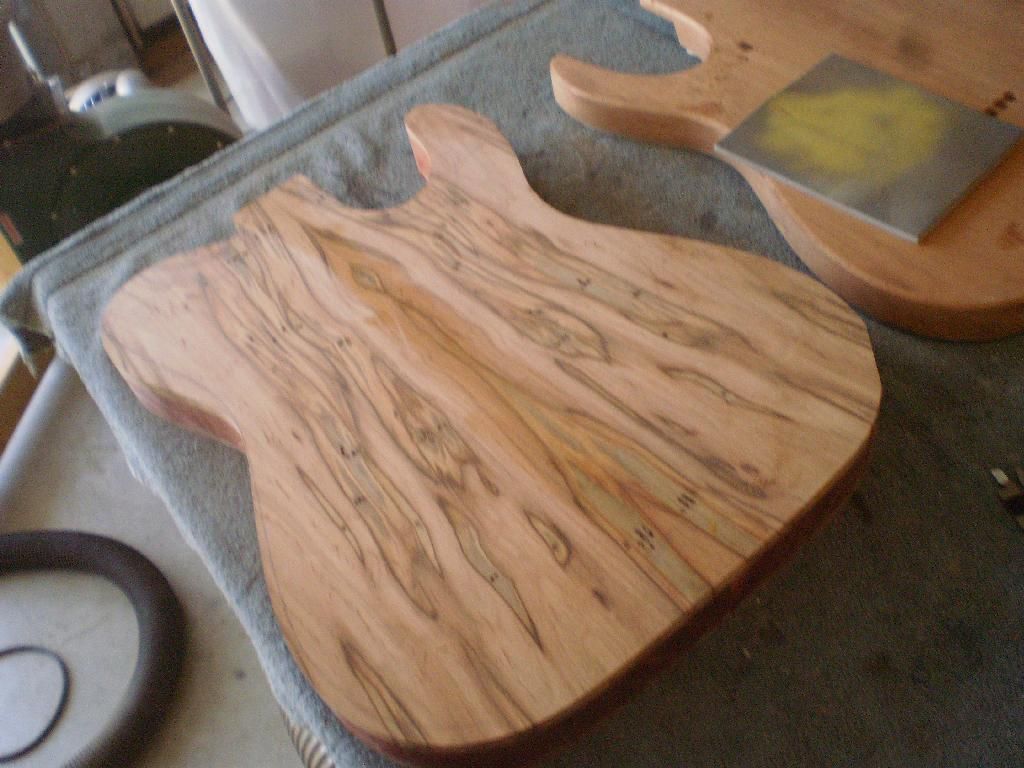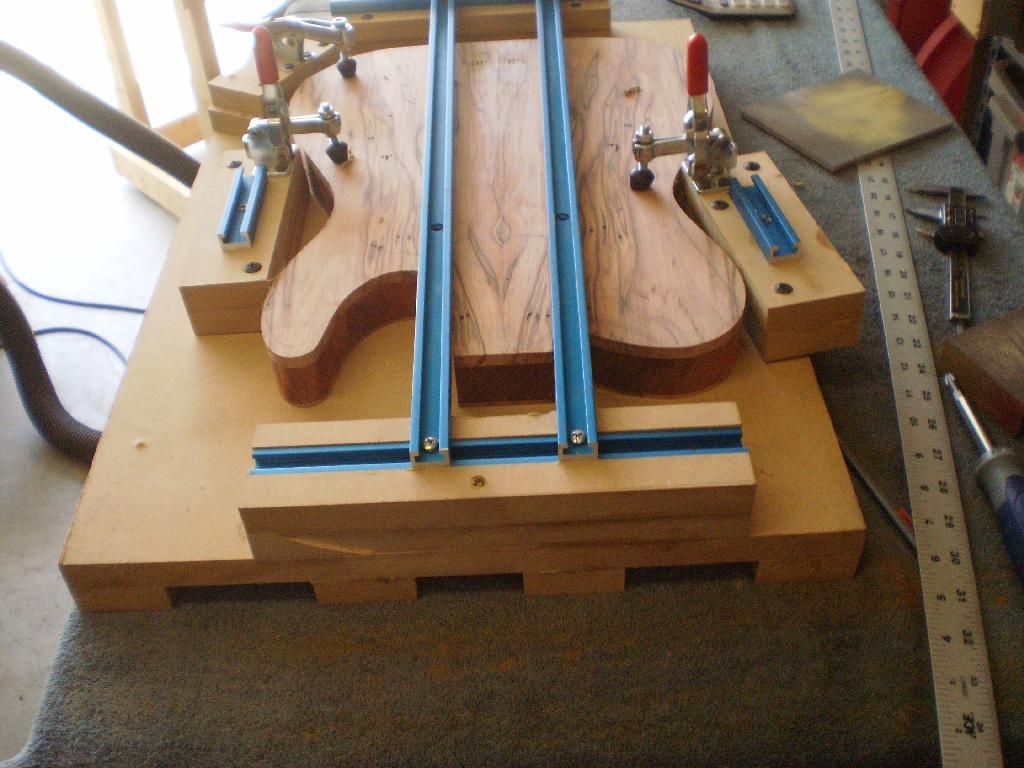 Neck angle done. I am not sure about the tele headstock... might get modified tomorrow.
Recess the nashville and the ferrels. Finish up the electronics cavity.
Route for the P90s and layout the carve...
Rough carve done. Time for beer.