So you can see how I left the heal area to carve. Not my favorite thing but it is completely necessary on the D506.
And shaped. The recess on the horn allows better access to the 24th fret.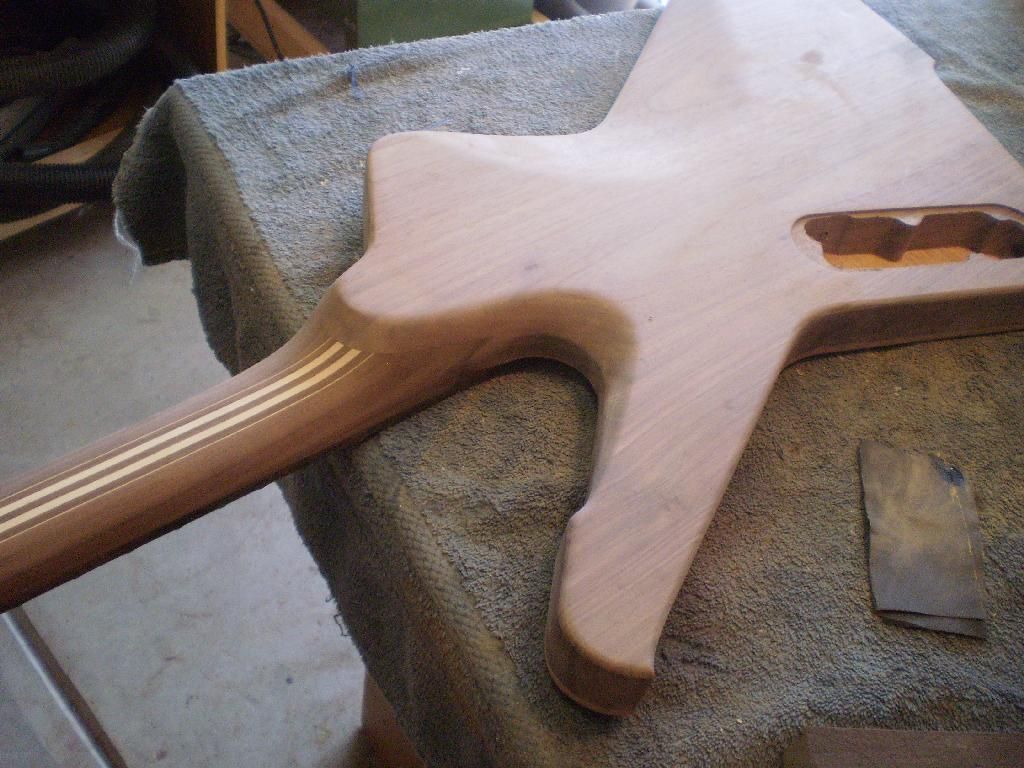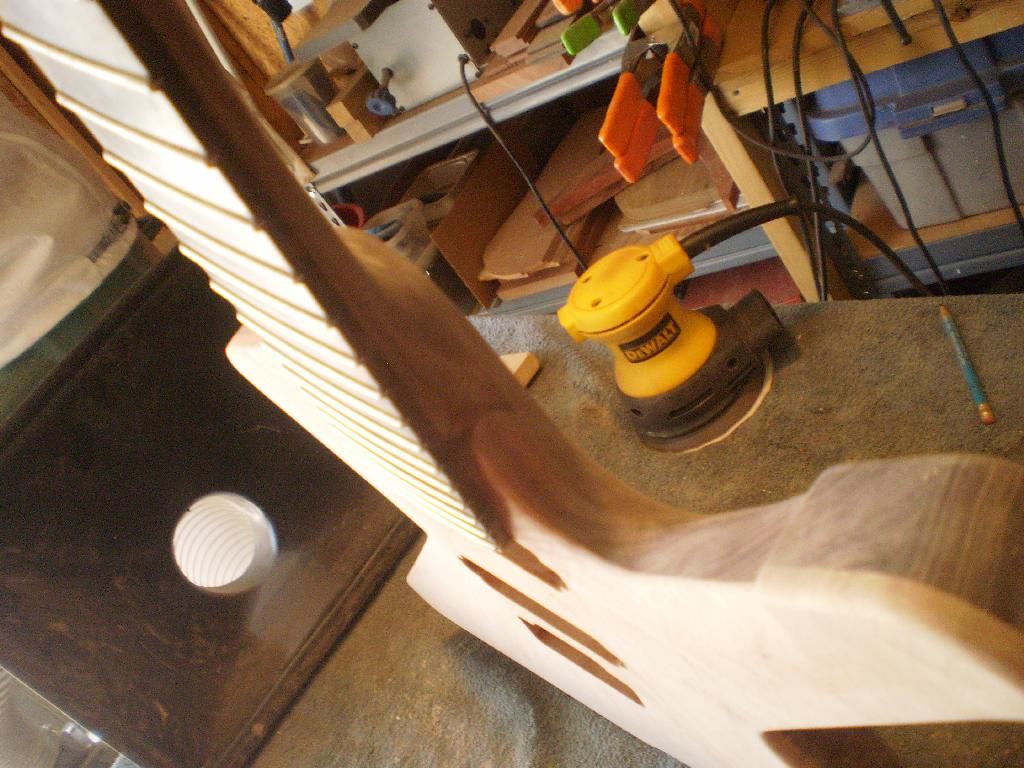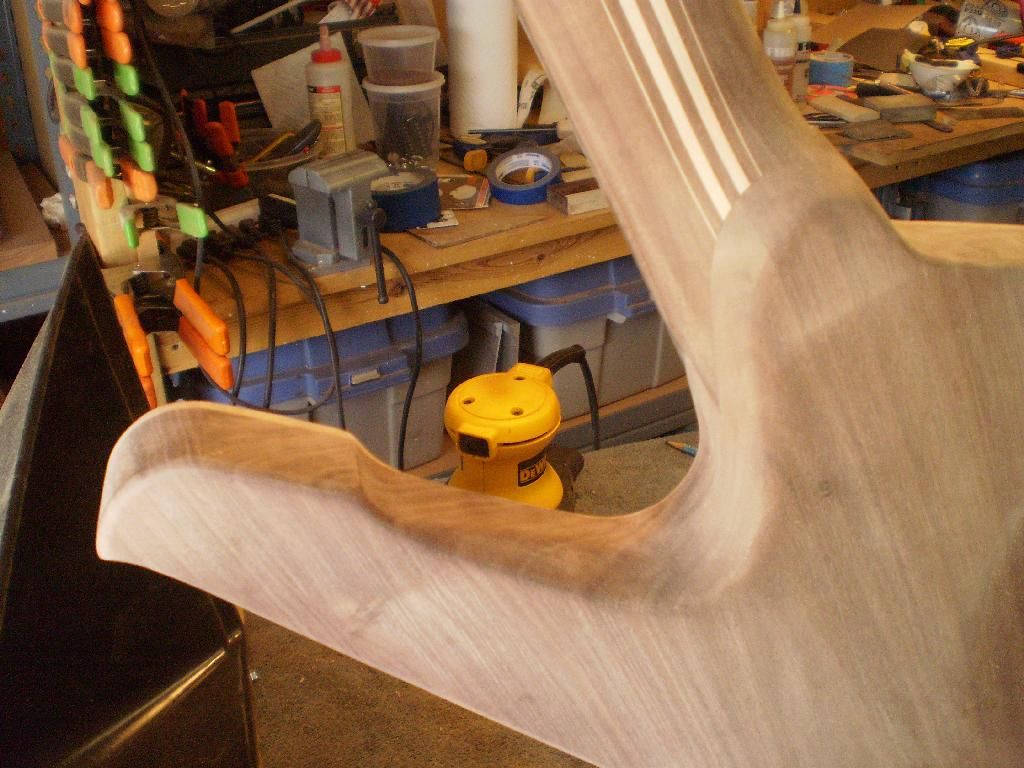 Installing the nut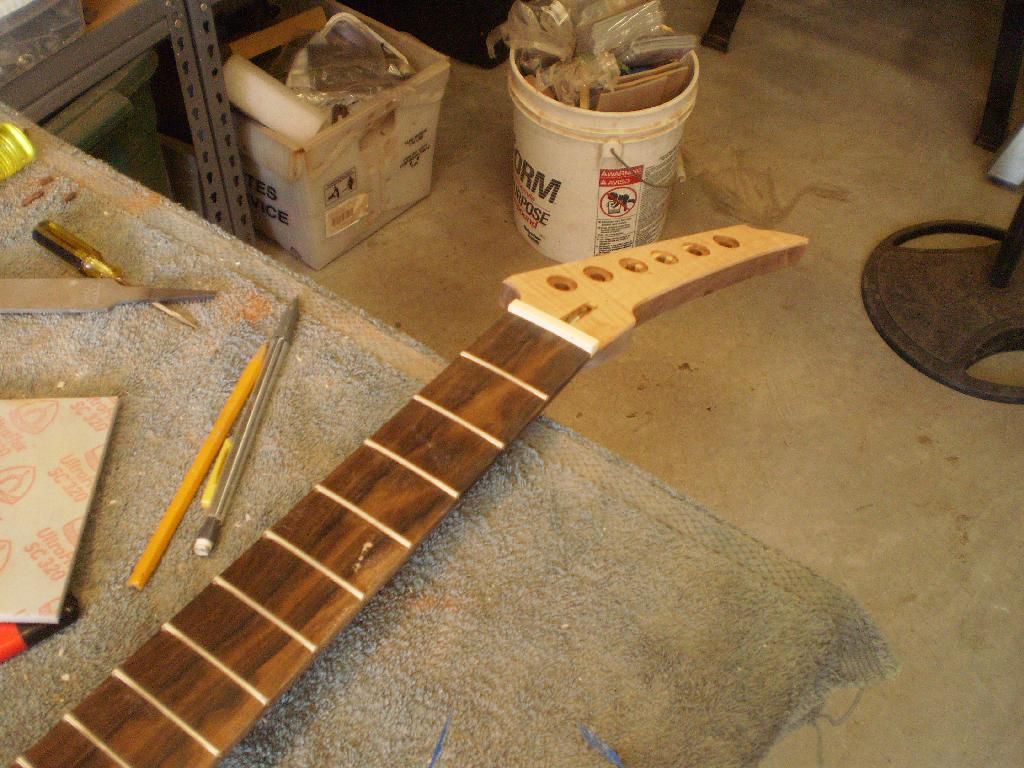 Time for test fits on the hardware. Also haven't placed the strap locks yet.