Lightning Strikes Again... I was staring at this old neck I had. I had just taken the guitar it belonged to apart to steal the vintage parts for other projects. I really loved that neck but I had done a horrible job designing the headstock. Then it hit me... Zero! I had forgotten about the project but it now has life. Time to resurrect an old neck. I started by cutting the old wings off and looking for some vintage maple (in the scrap bucket) to add new wings. Couldn't find any scraps from the 80s big enough to make a hockey stick so I had to use some stuff from the late 90s... still white when I sanded it up. Doesn't matter as this gets Kamikaze paint at some point.
I have them fit... time to epoxy. I use a guide board to make sure everything stays level. There won't be any room to sand things straight later.
I think this will work.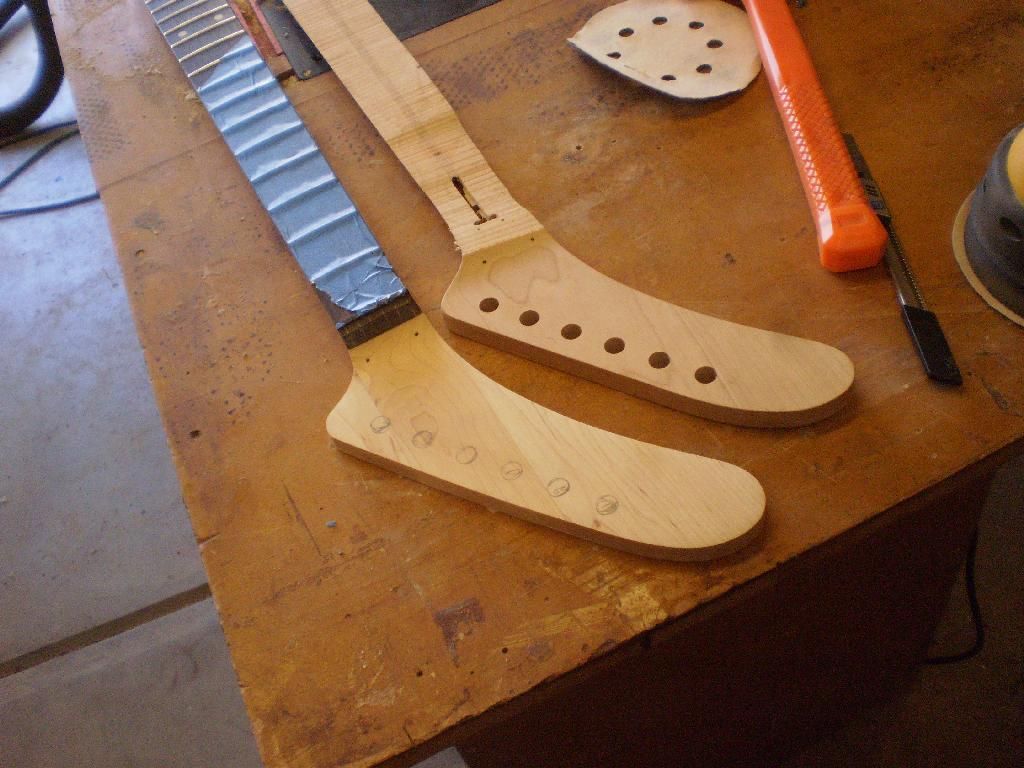 It may not be an ebony board but it is REAL rosewood... I am not sure I can even get this really awesome Brazilian rosewood anymore.
I'll wait...