Side Dots.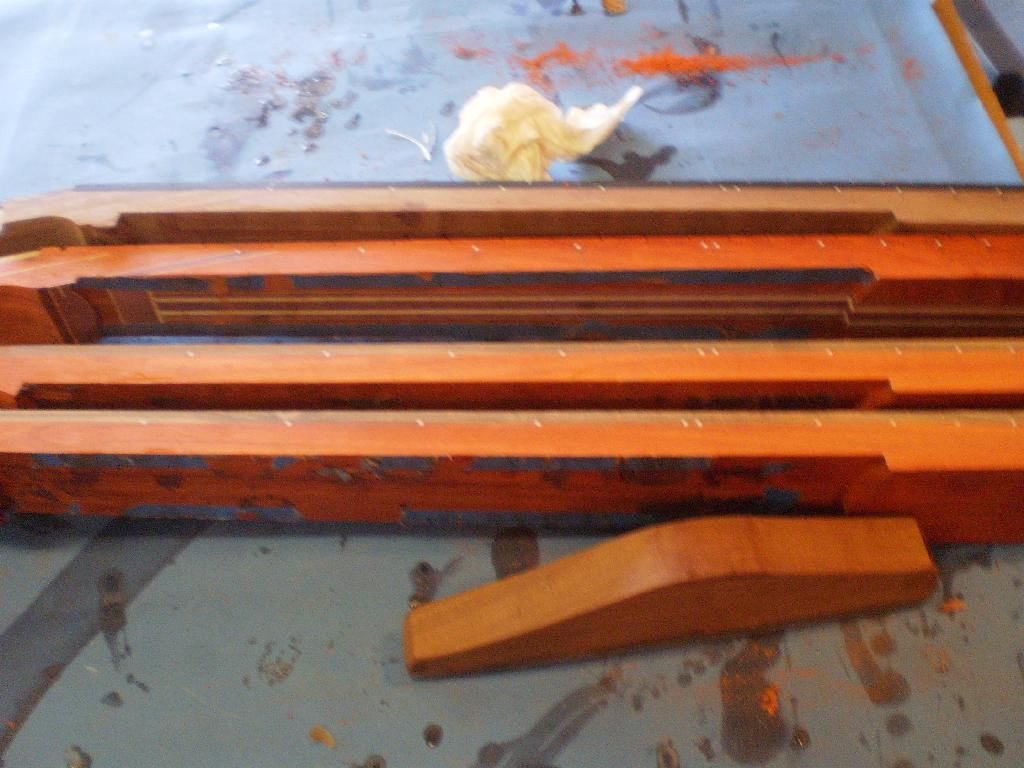 More Bocote fretboards.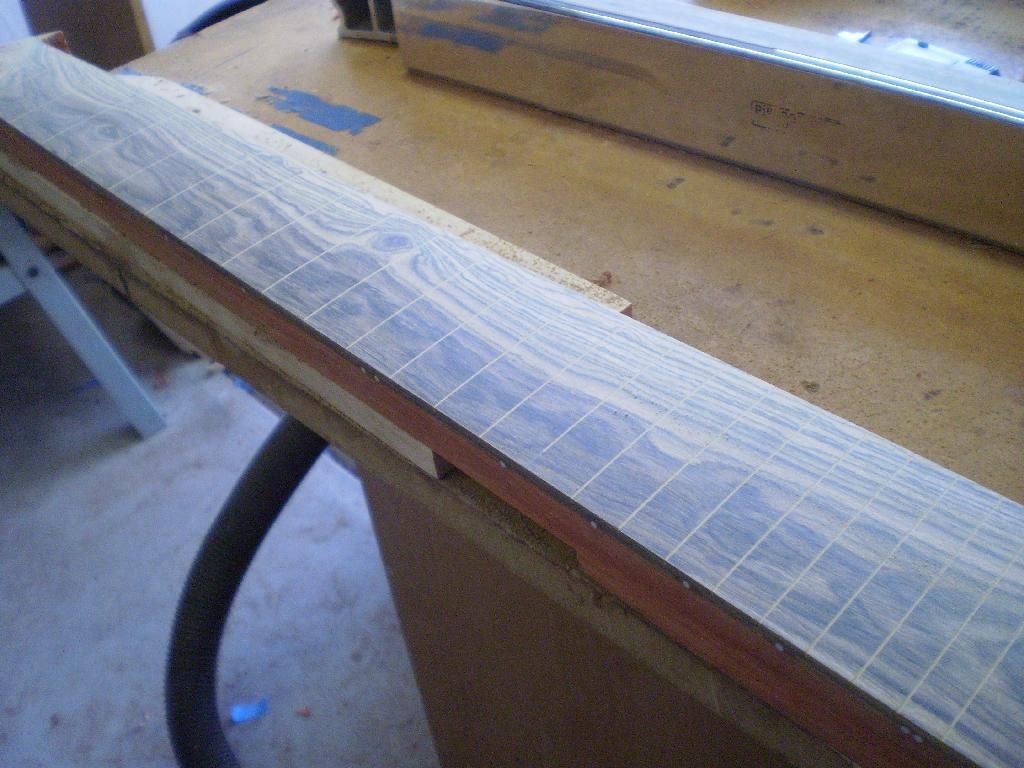 I am trying a different thing with the headplates. Cut them on the CNC and then glue them to the headstock.
Fretboards slotted and radius.
New Headplates glued on and headstocks trimmed to meet them...
Looks good. I have to come up with a better method for this. I lost half a day to shaping 4 headstocks.