I am still shaping the customs headstocks by hand. Nothing better than having a freshly burnished scraper for cleaning up padauck.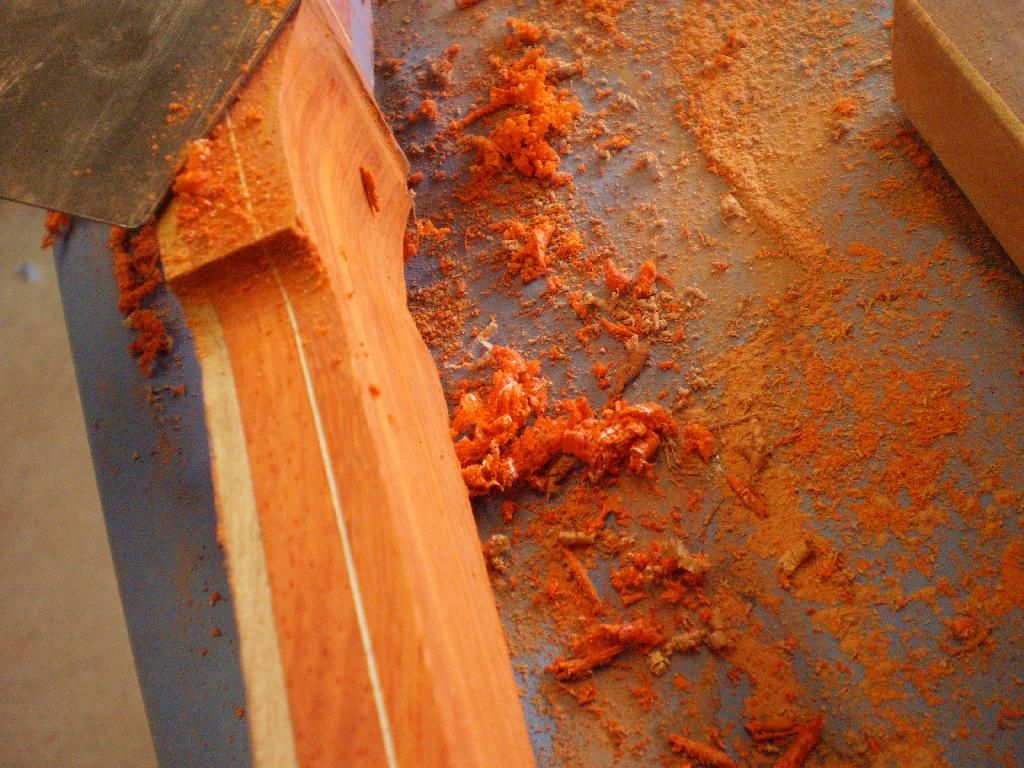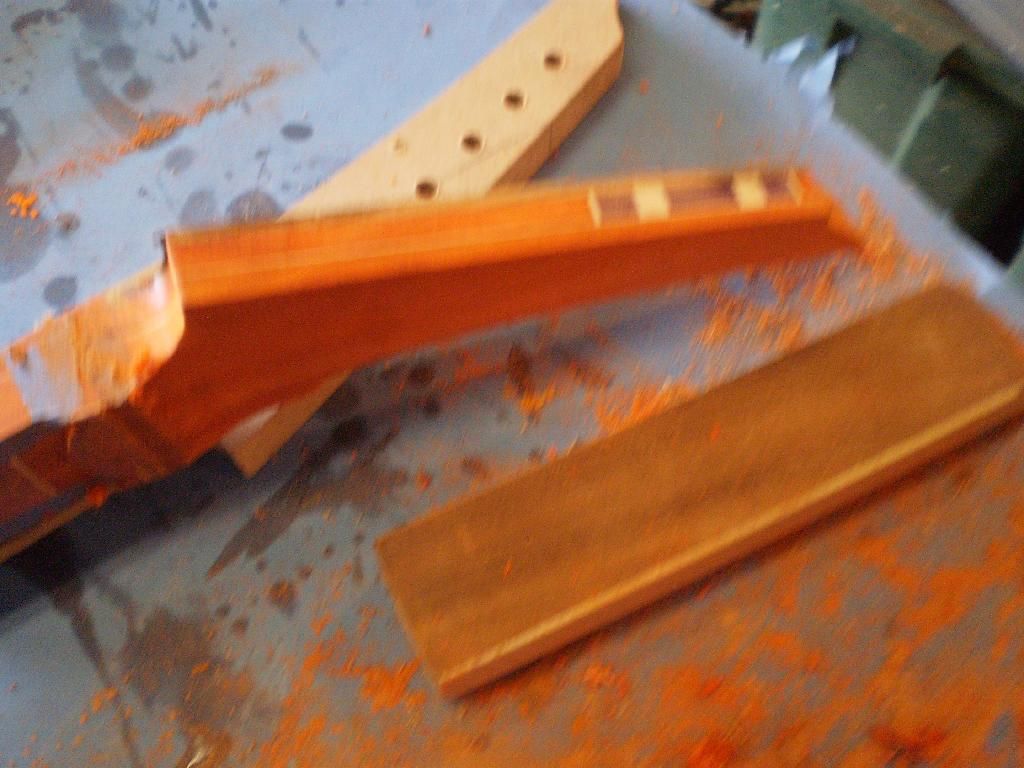 Note to self. Check the depth of the fretslots before final polish on the fretboard. After this I have to sand the whole thing again... on the next three necks I do this as soon as the radius is done. Use the big belt sander to rough the radius in then use the radius beam to finish it. Next I move to the Stew Mac sanding bar following the string path to level the board. Last I use 220, 320, 400 attached to long sanding blocks and finish up with polish pad to make it shine.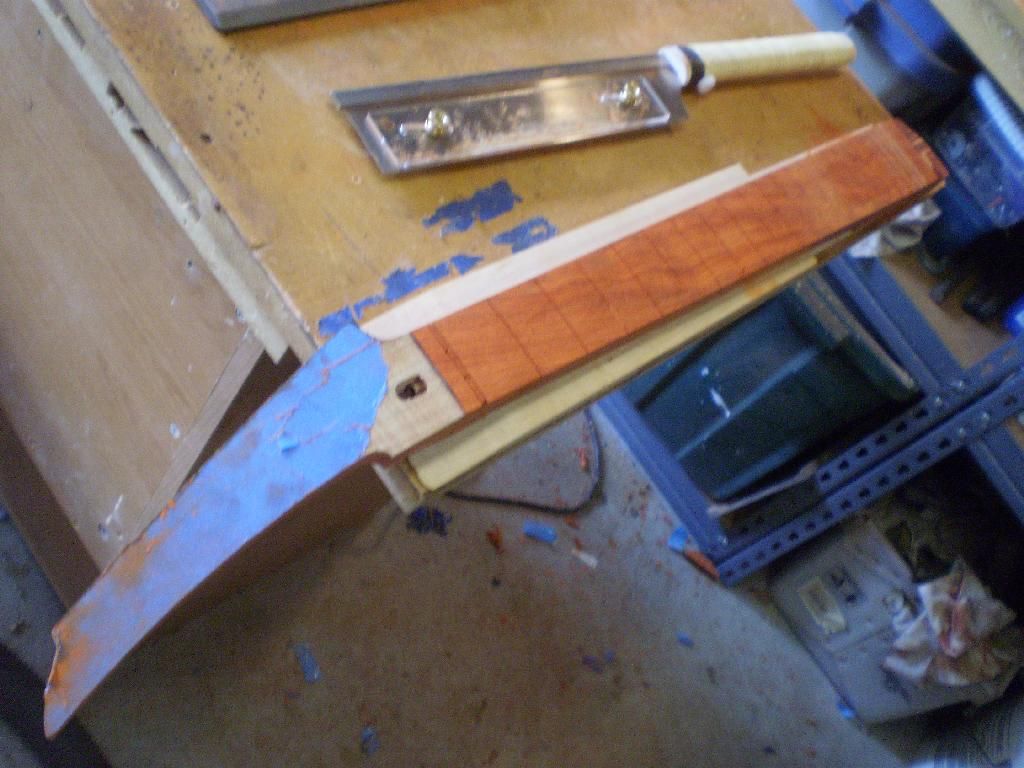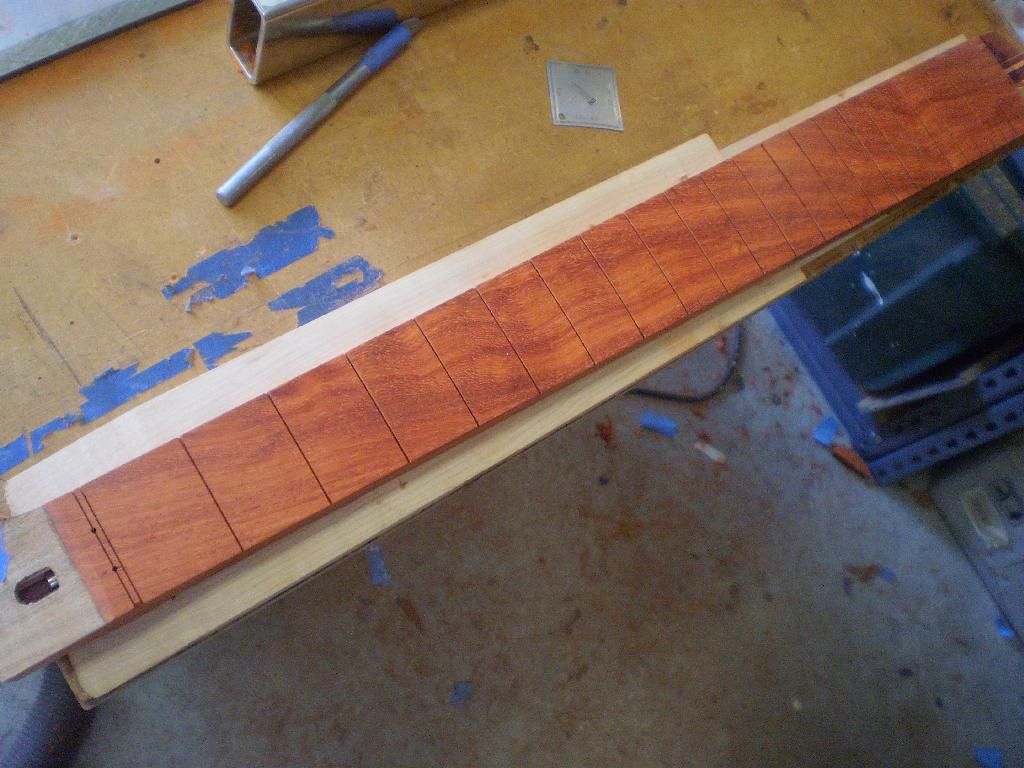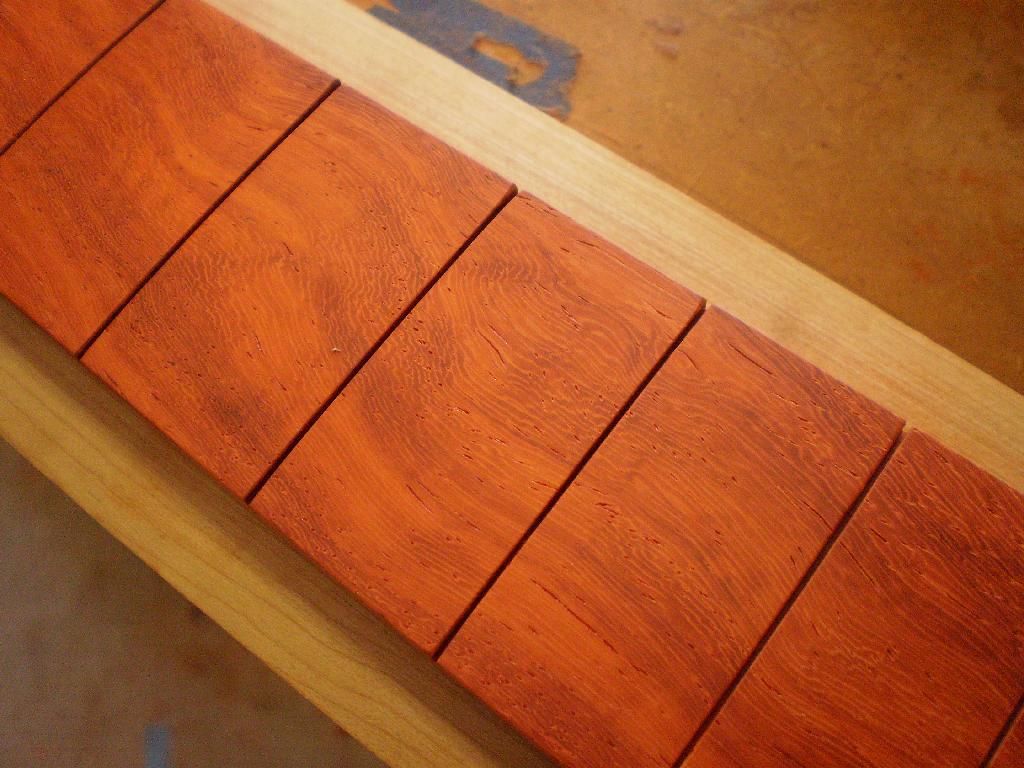 Headstock gets sanded before putting the tuner recess in as it is easier to get scratches out now.
In the sun you can see the flame in the padauk.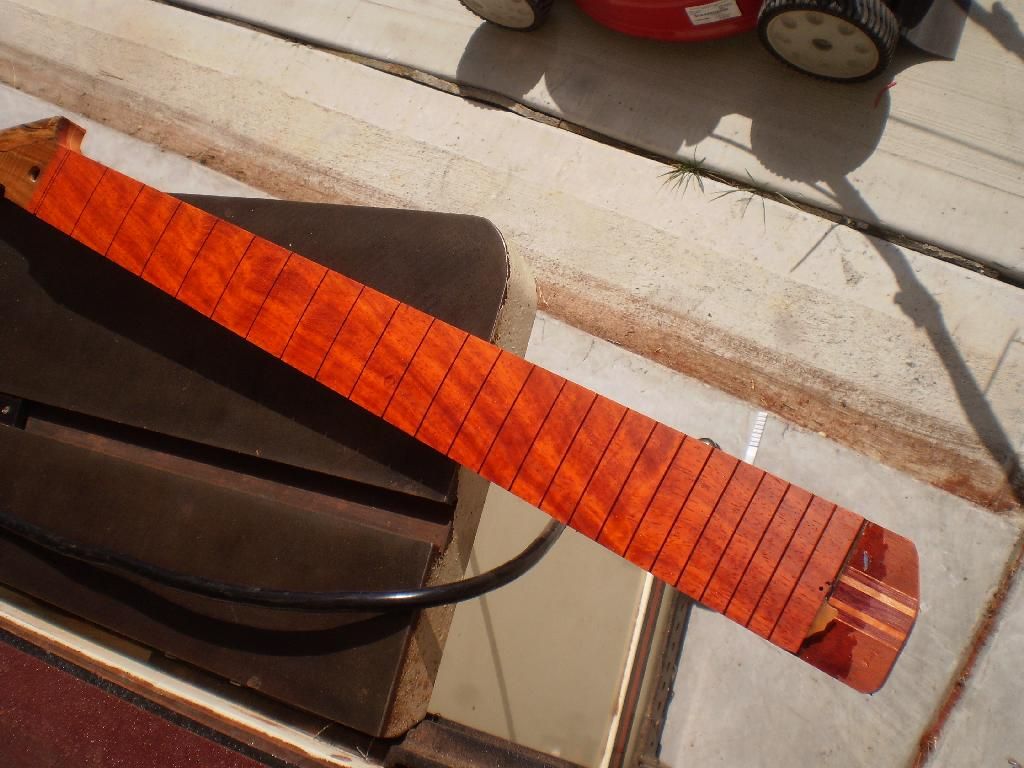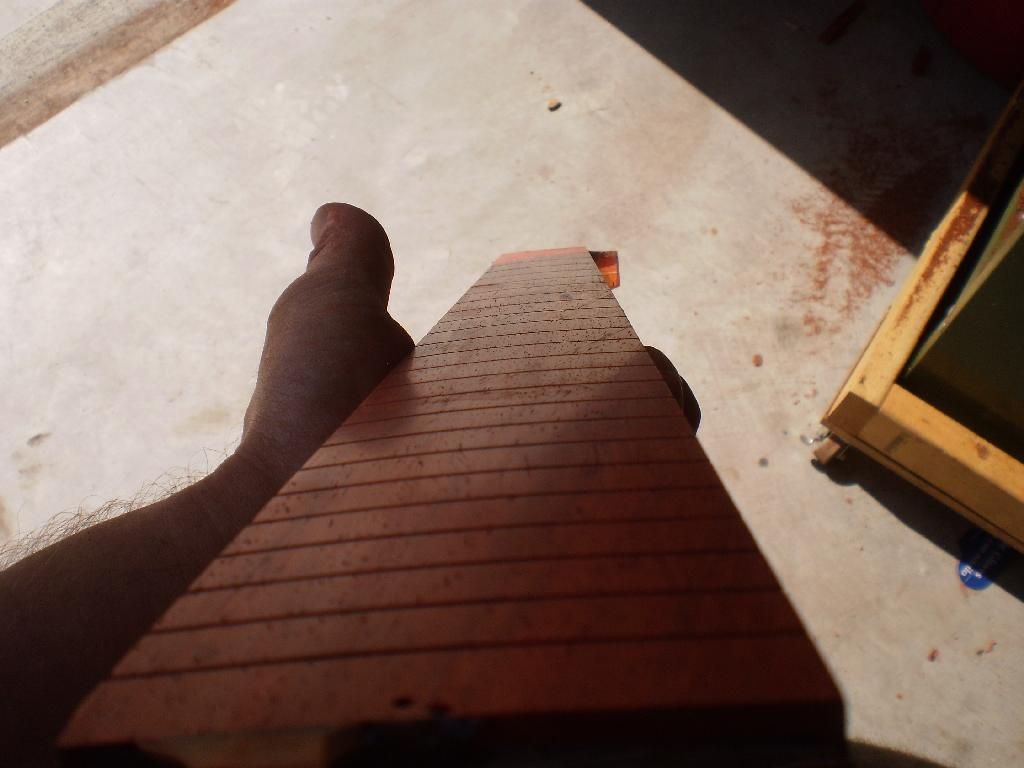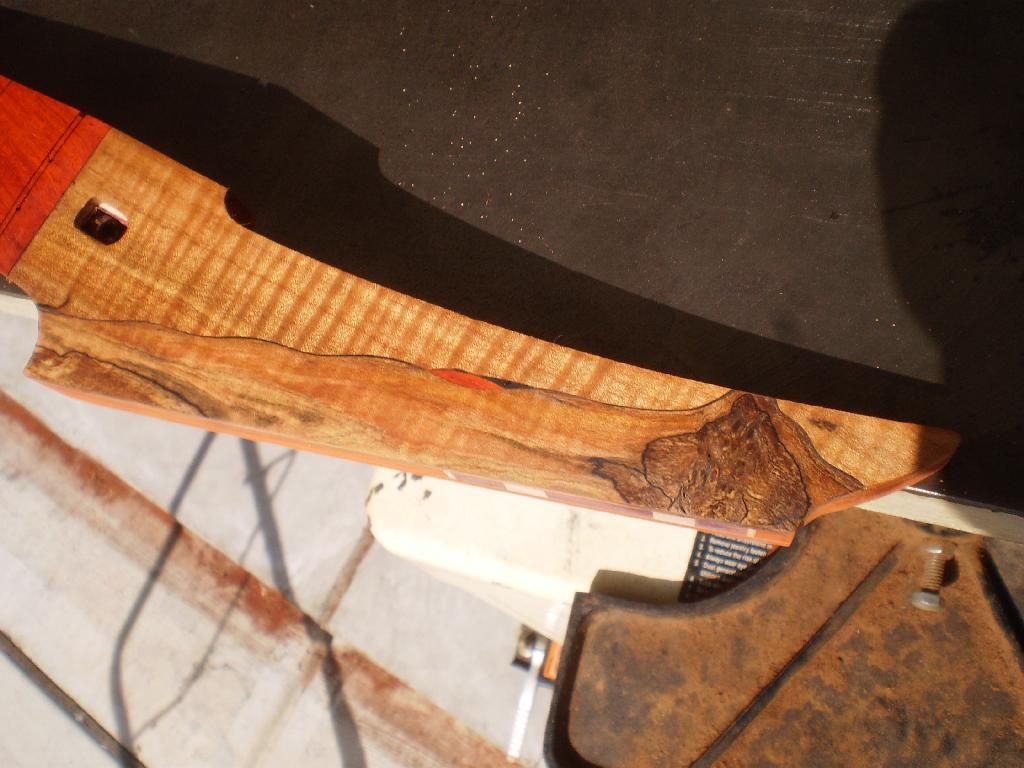 Next week frets and carves...