S907 Express Mutiscale
Veneers for the headstock. The Laguna leaves a very clean surface.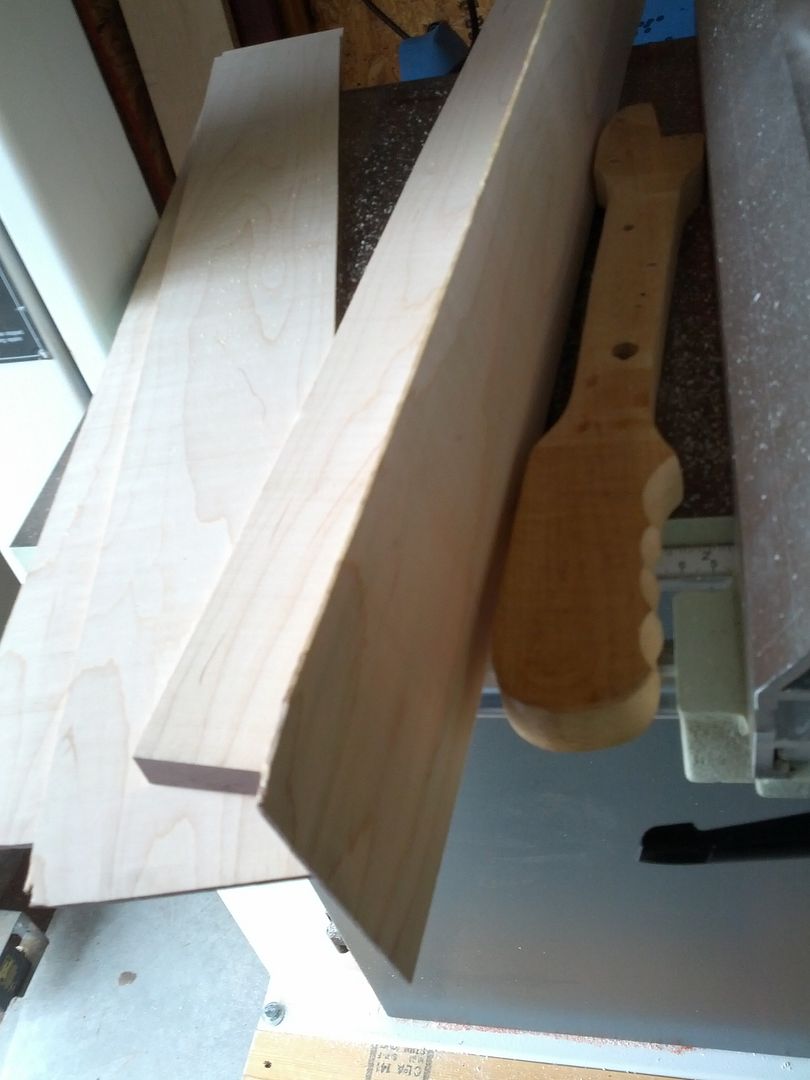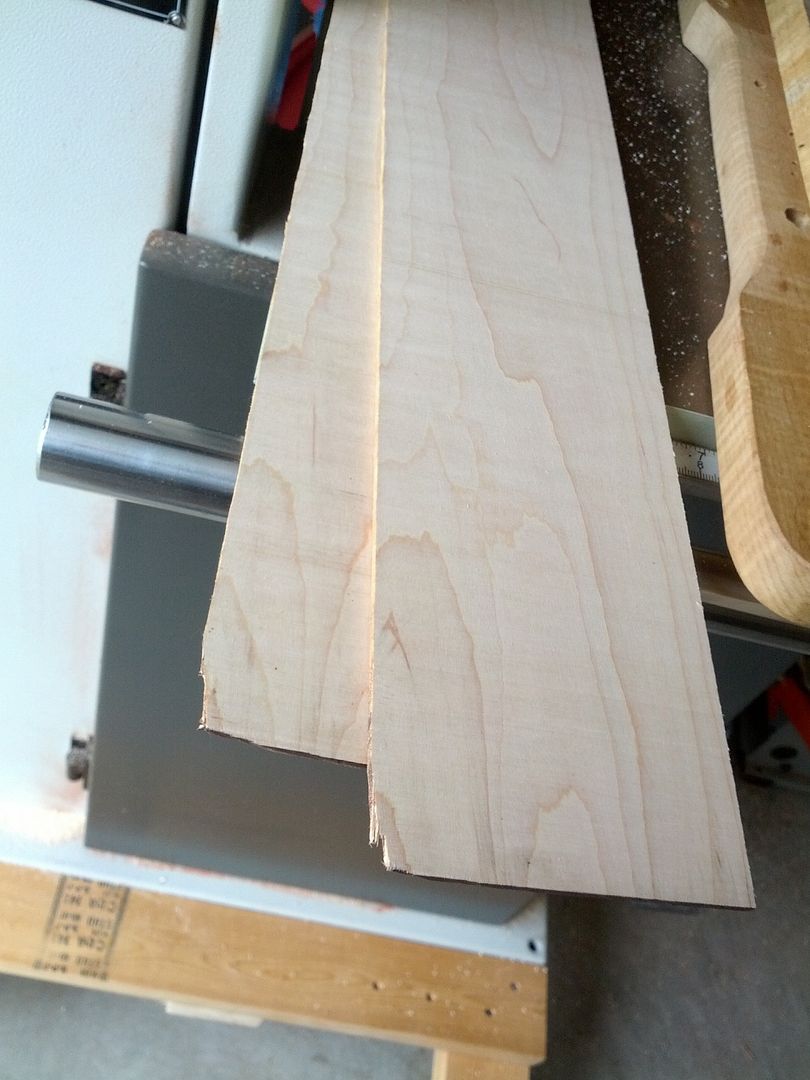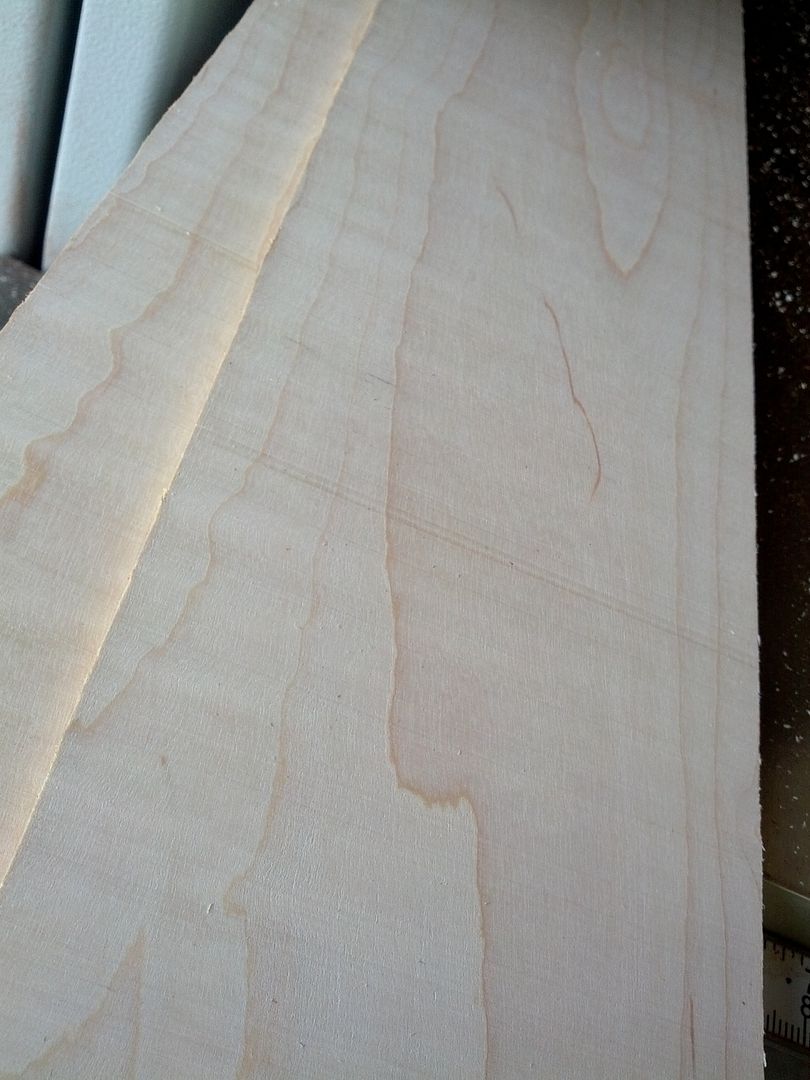 Headstock prepped for faceplate.
Trussrod access drilling jig.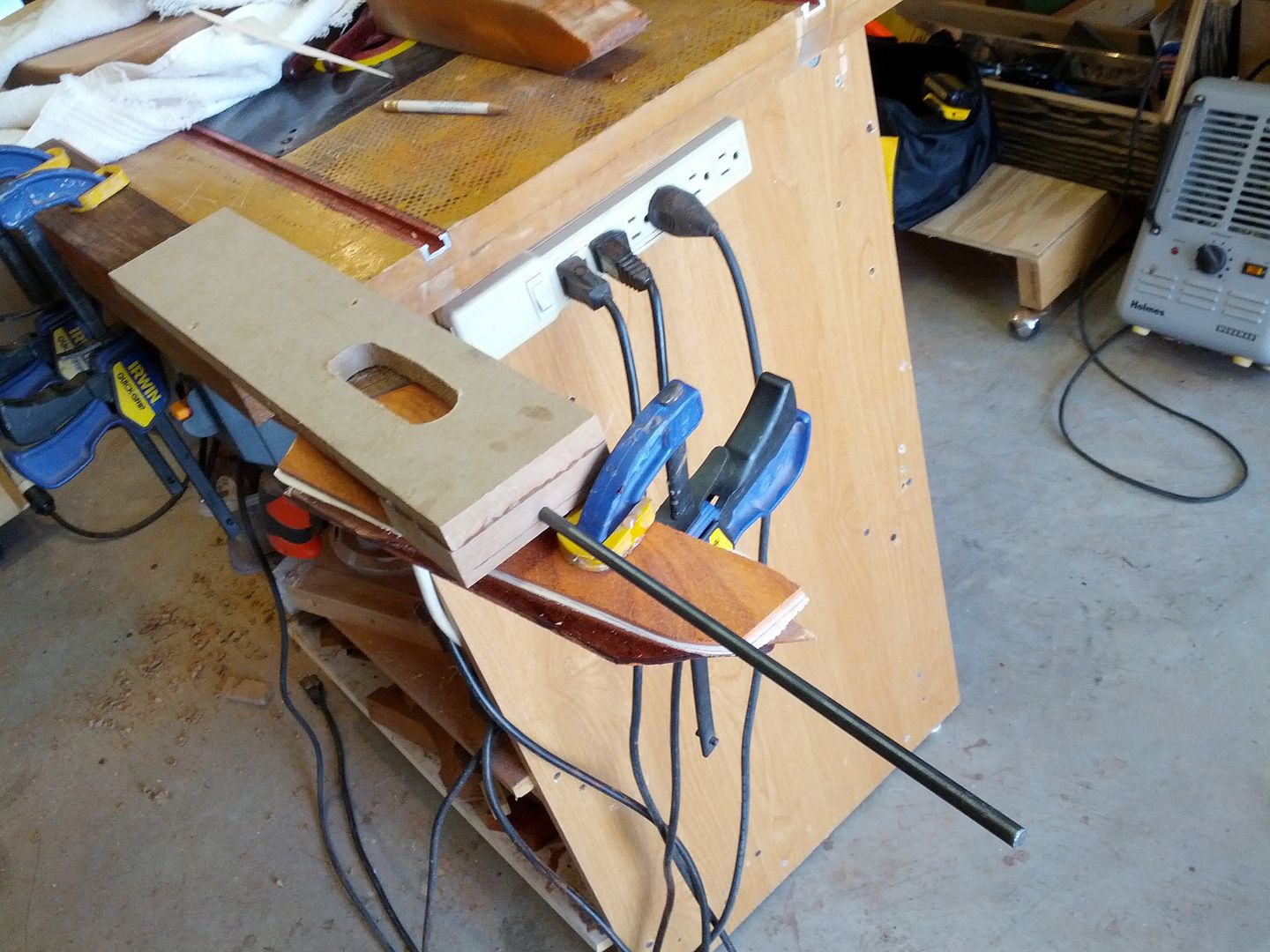 Headstock roughed in but not final thickness yet. You can see the new trussrod slot I plan on using (unless it sucks).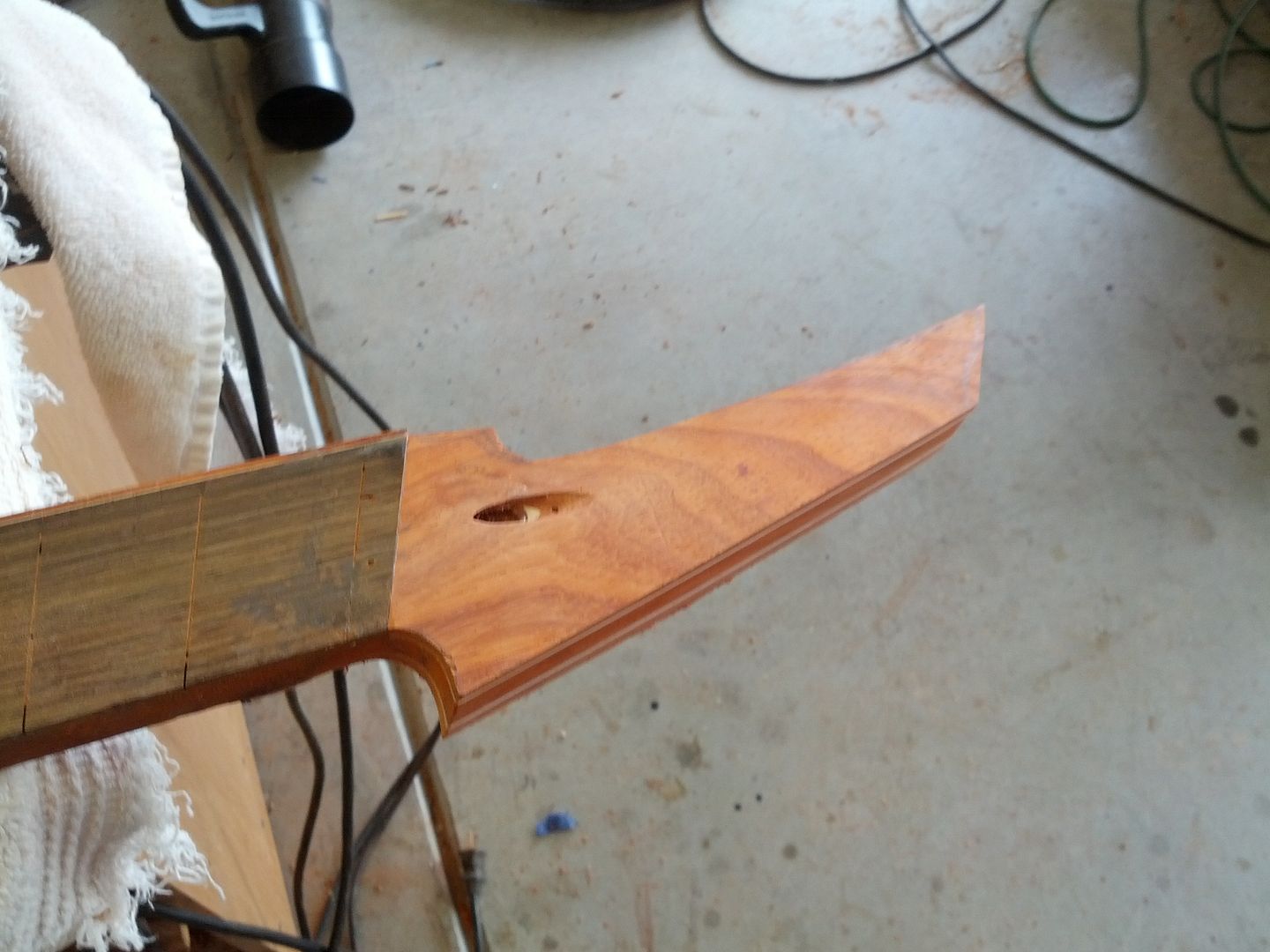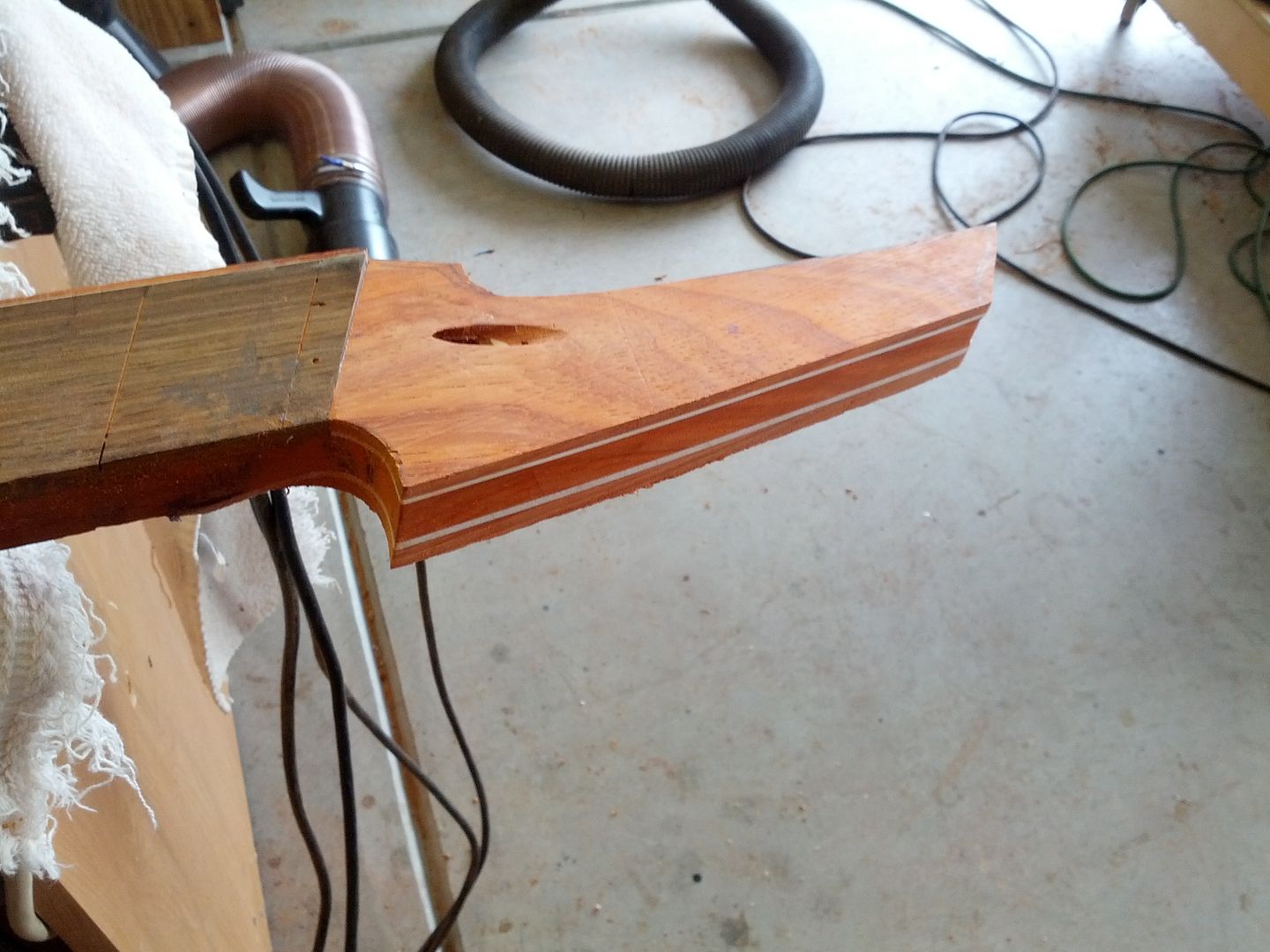 Bobbins for the pickups rough but ready for wire.
Roughing in the carve.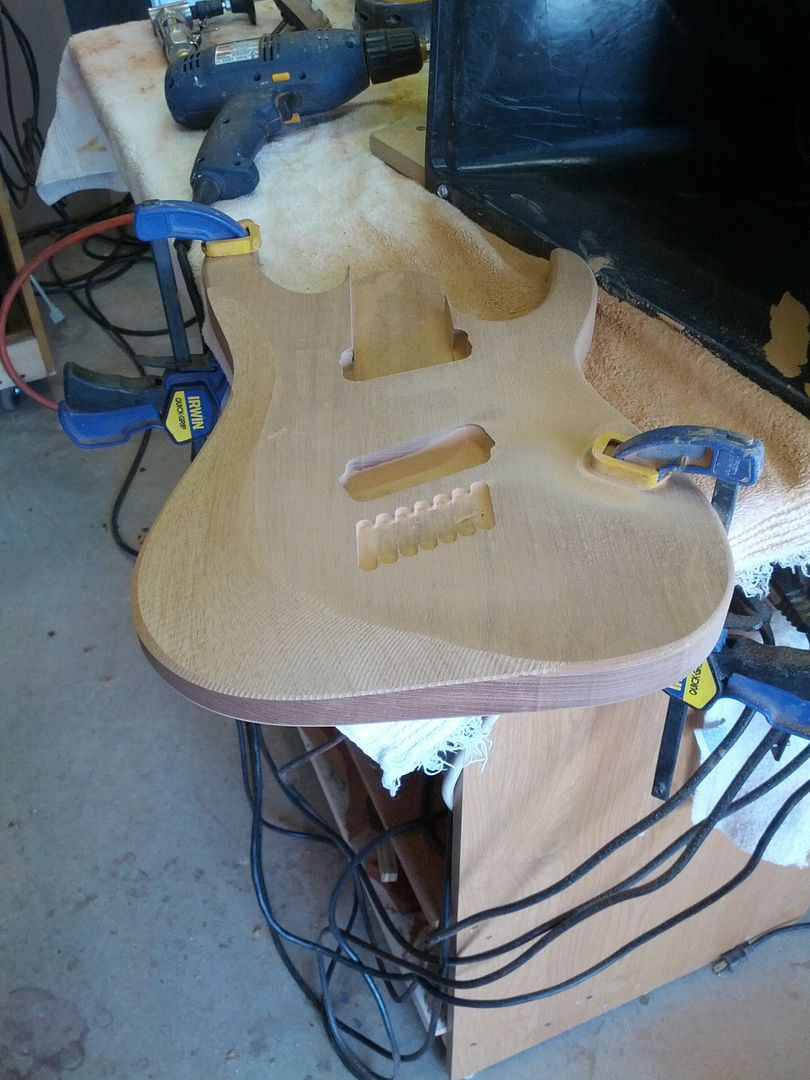 Body carves are simple on this one.
Drilling the jack cup. I am trying a different location on this one. The idea is to use an angle jack and tuck it into the strap. I used to use a strap jack years ago but I have grown very fond of strap locks in recent years. We will see how this works.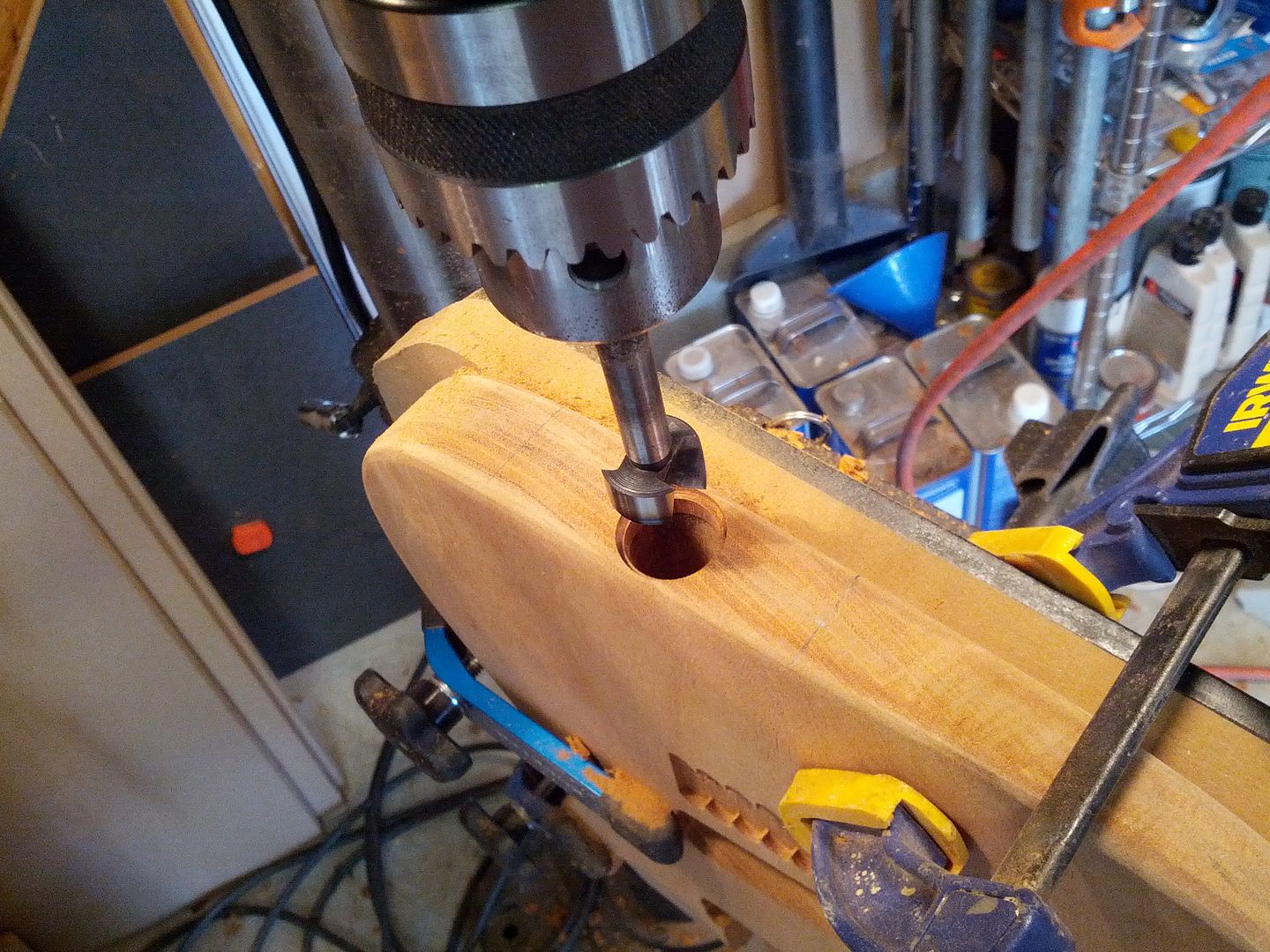 Electronics in place.