S907 #4 Updates.
This one has been sitting way too long and it was time to finish it up. Start with the grinder and end with the scraper.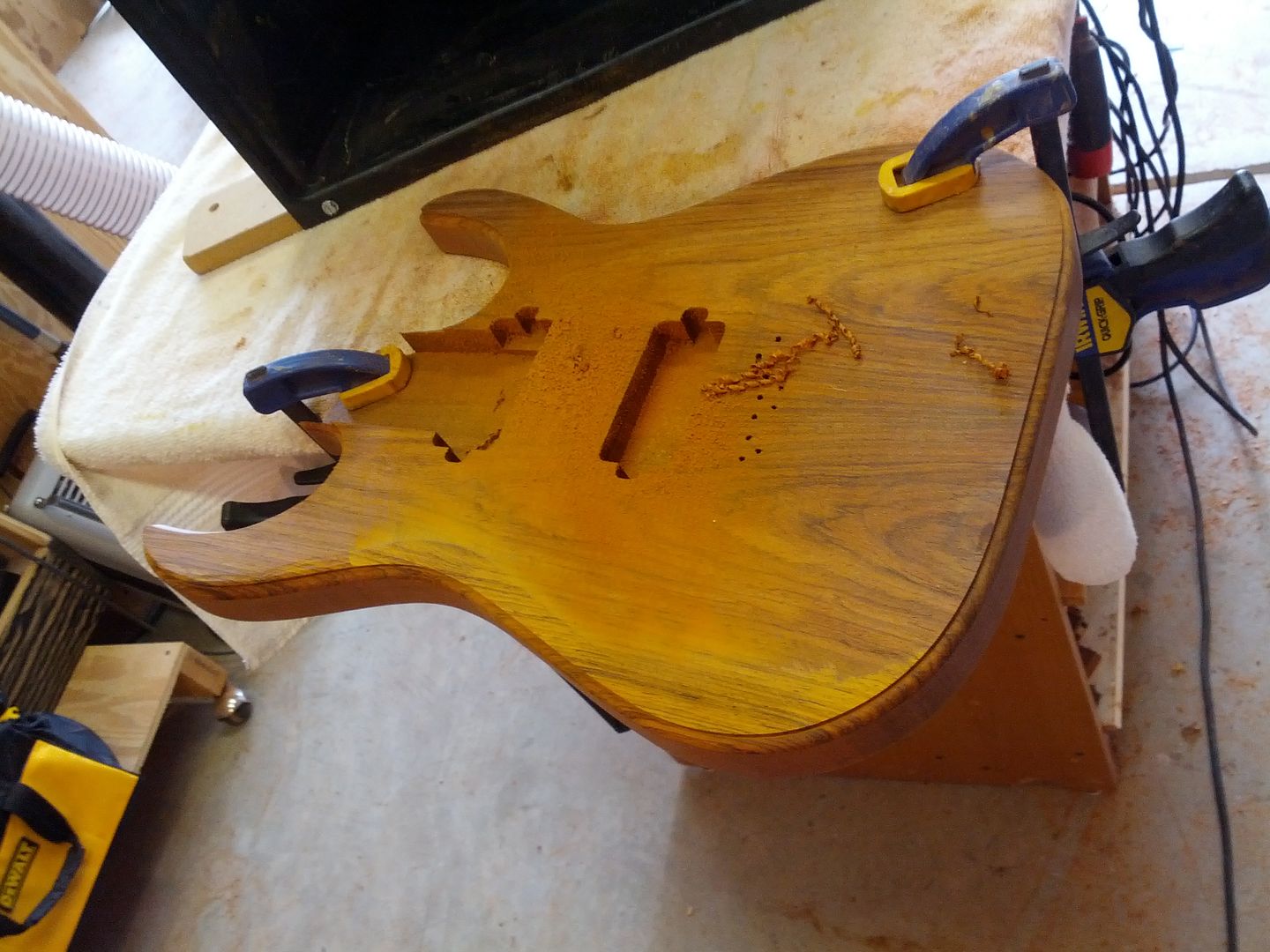 Belly cut roughed in.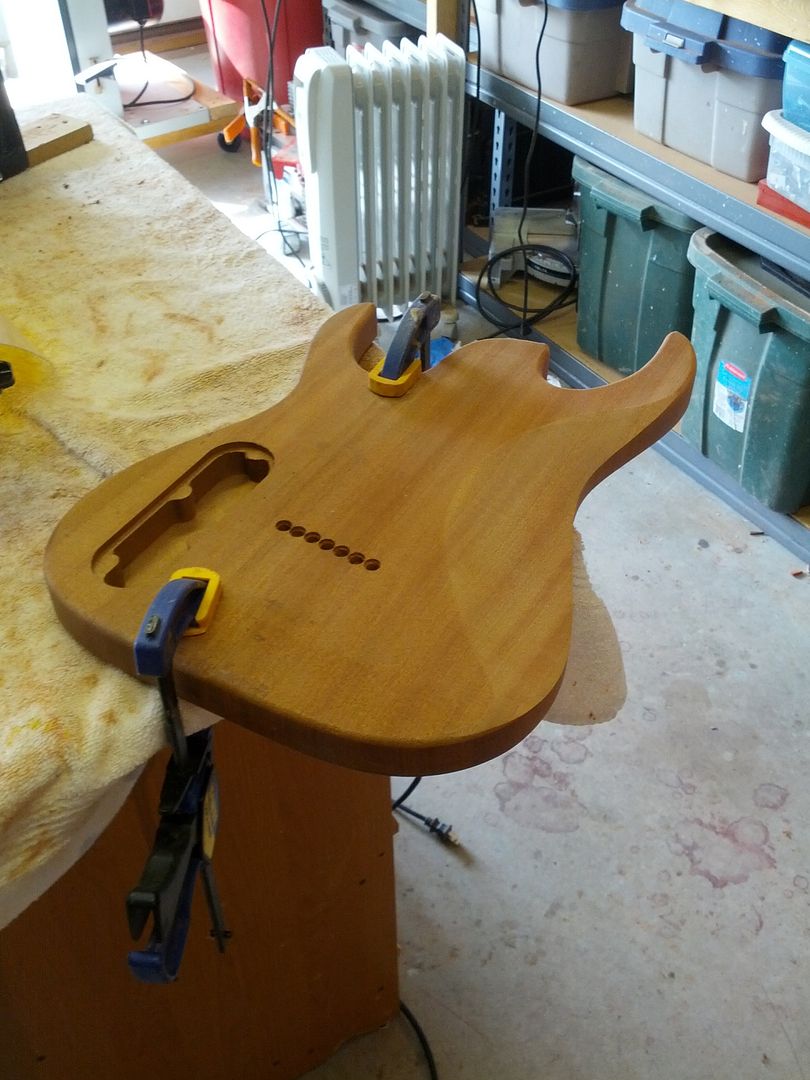 Finishing up with the scraper.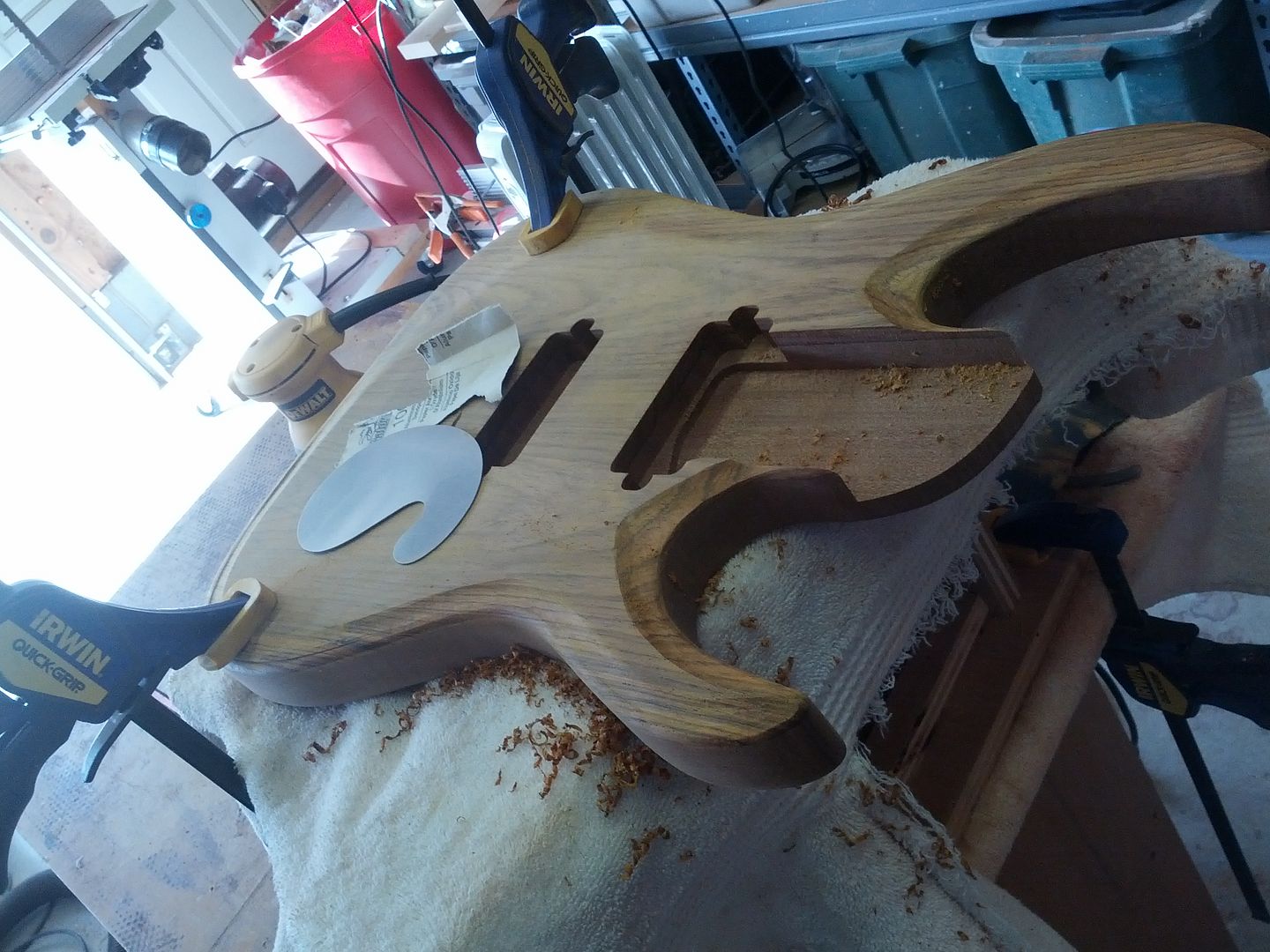 The second picture is blurry but you can see the color of the cocobolo better in it.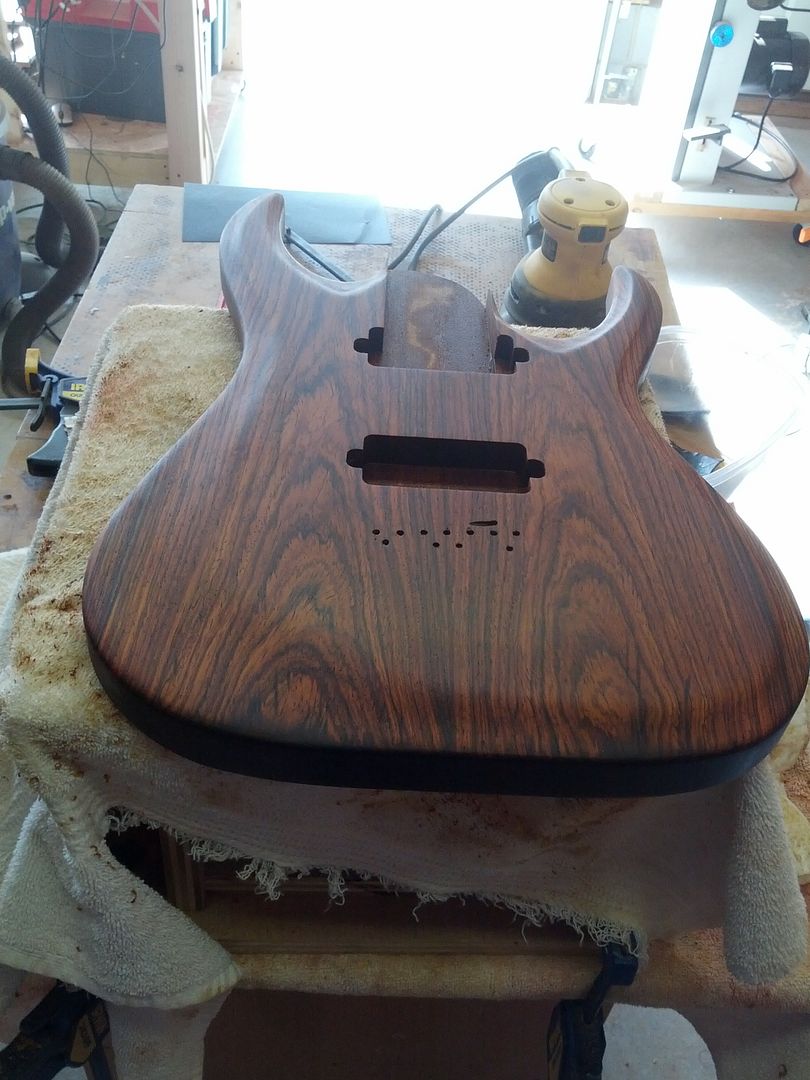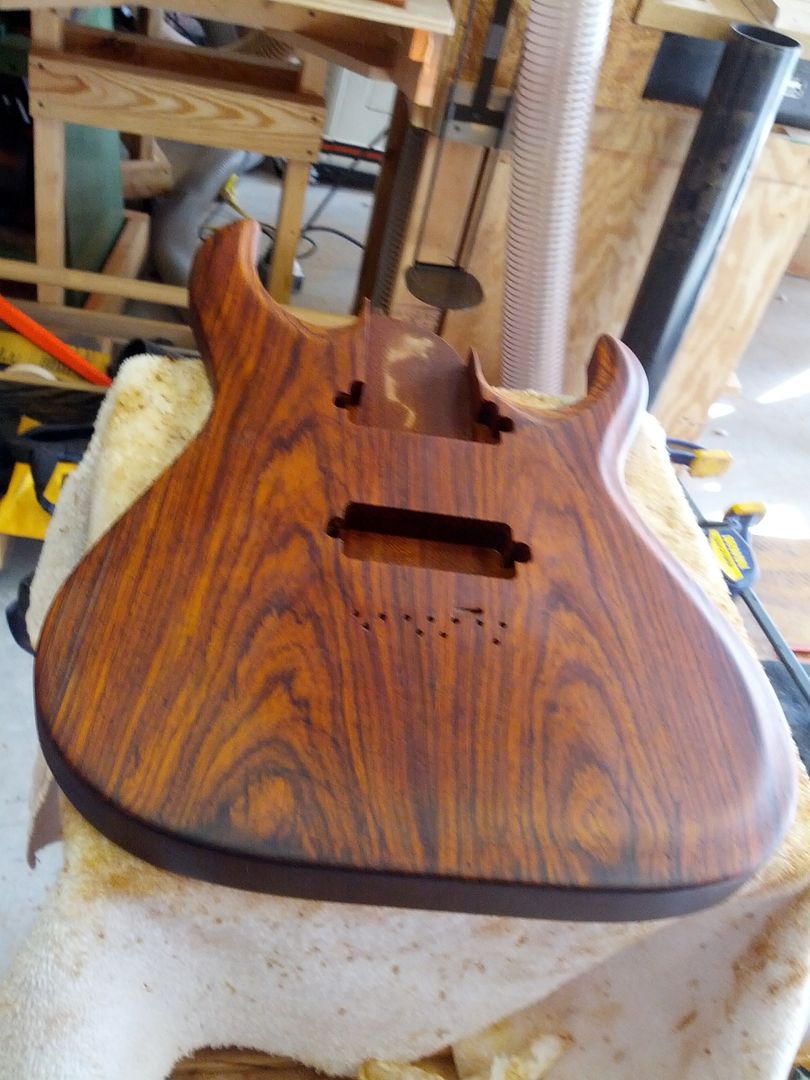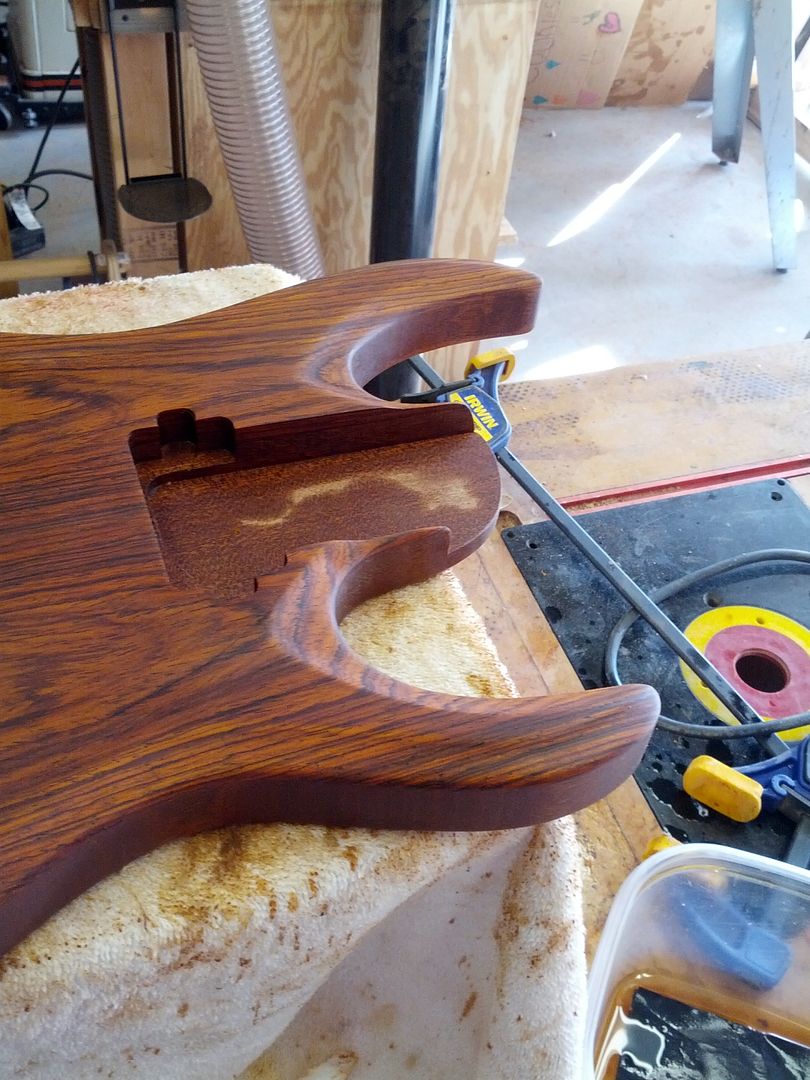 Lets see where we are.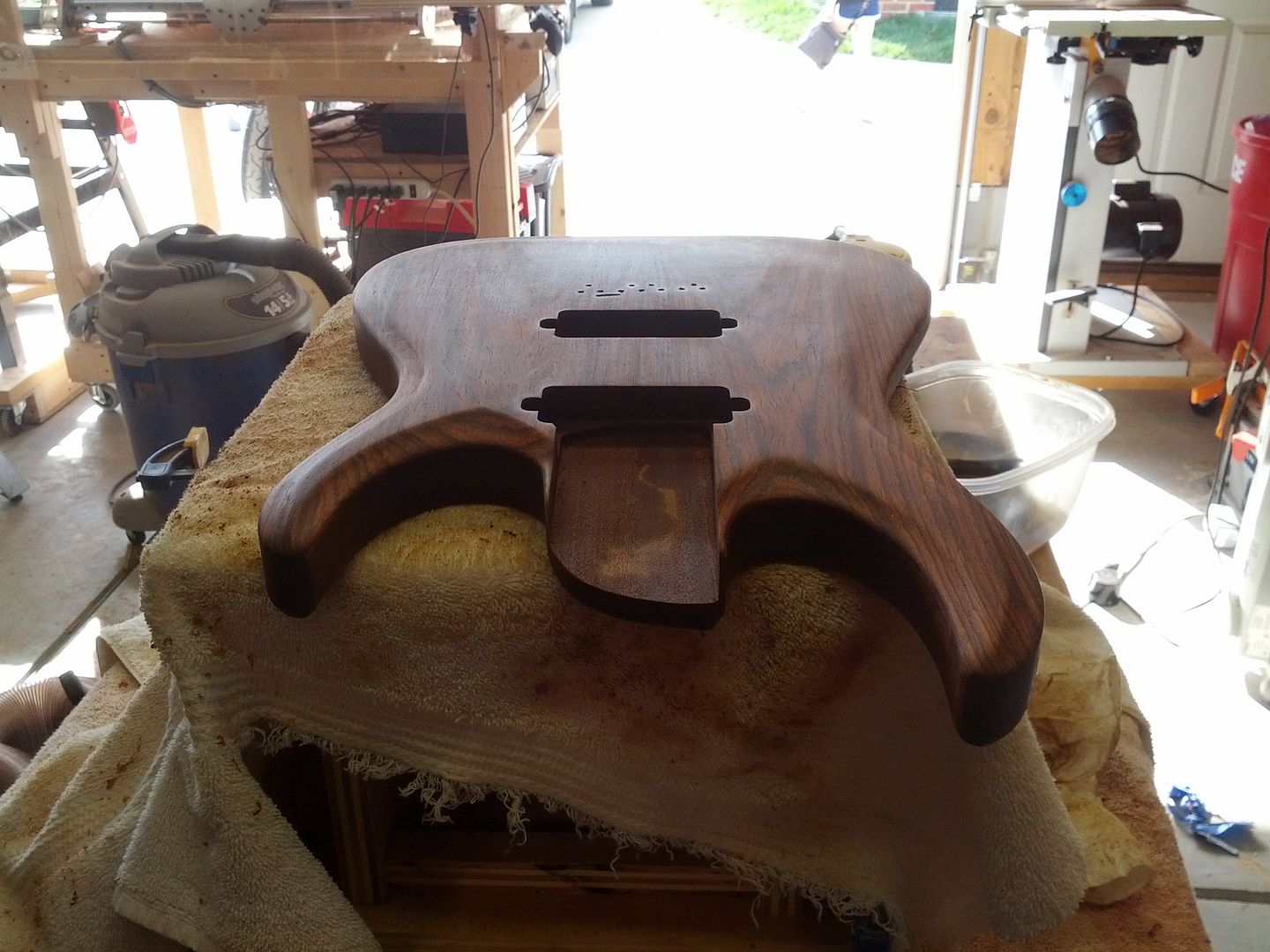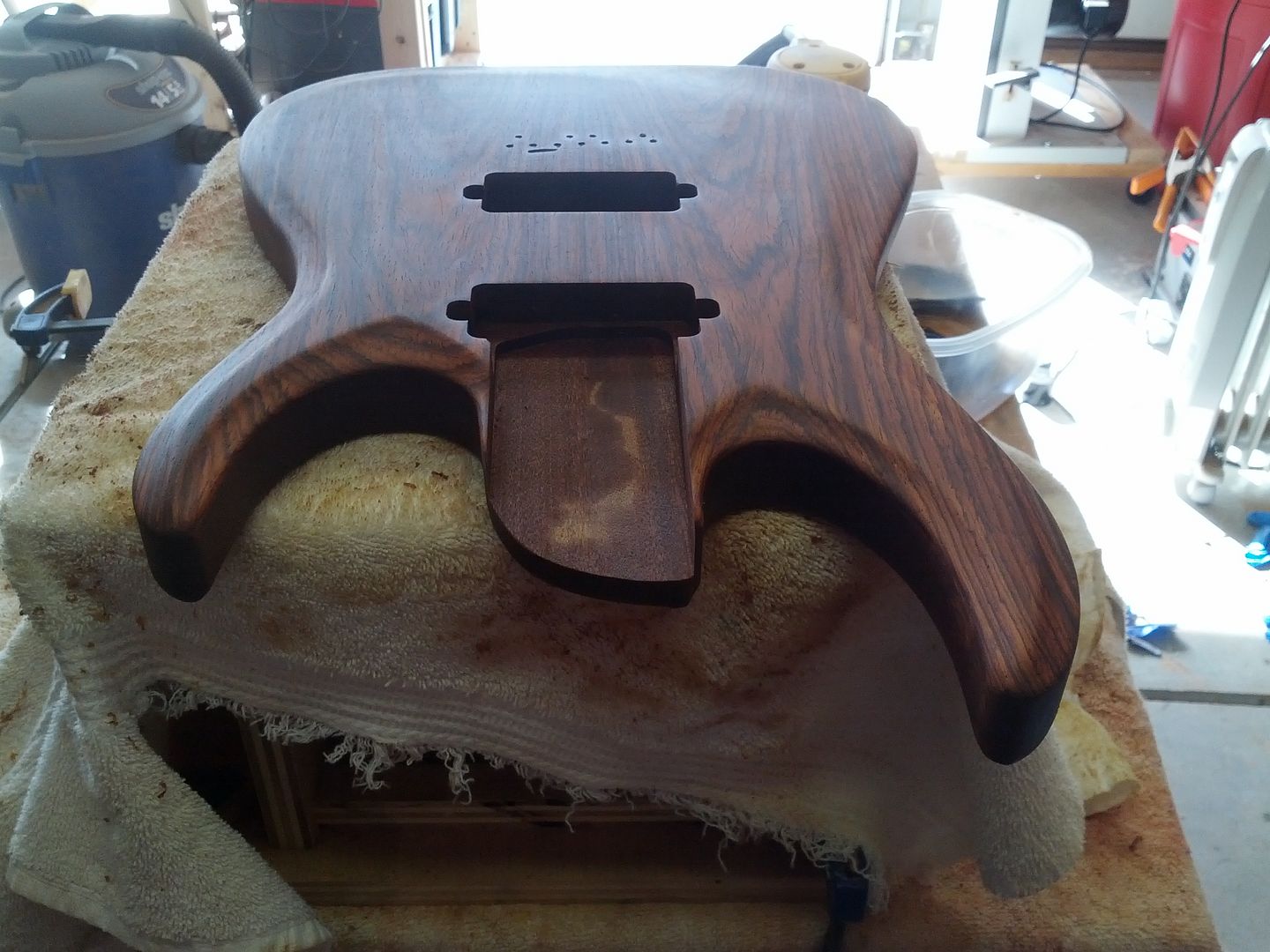 Back Carve.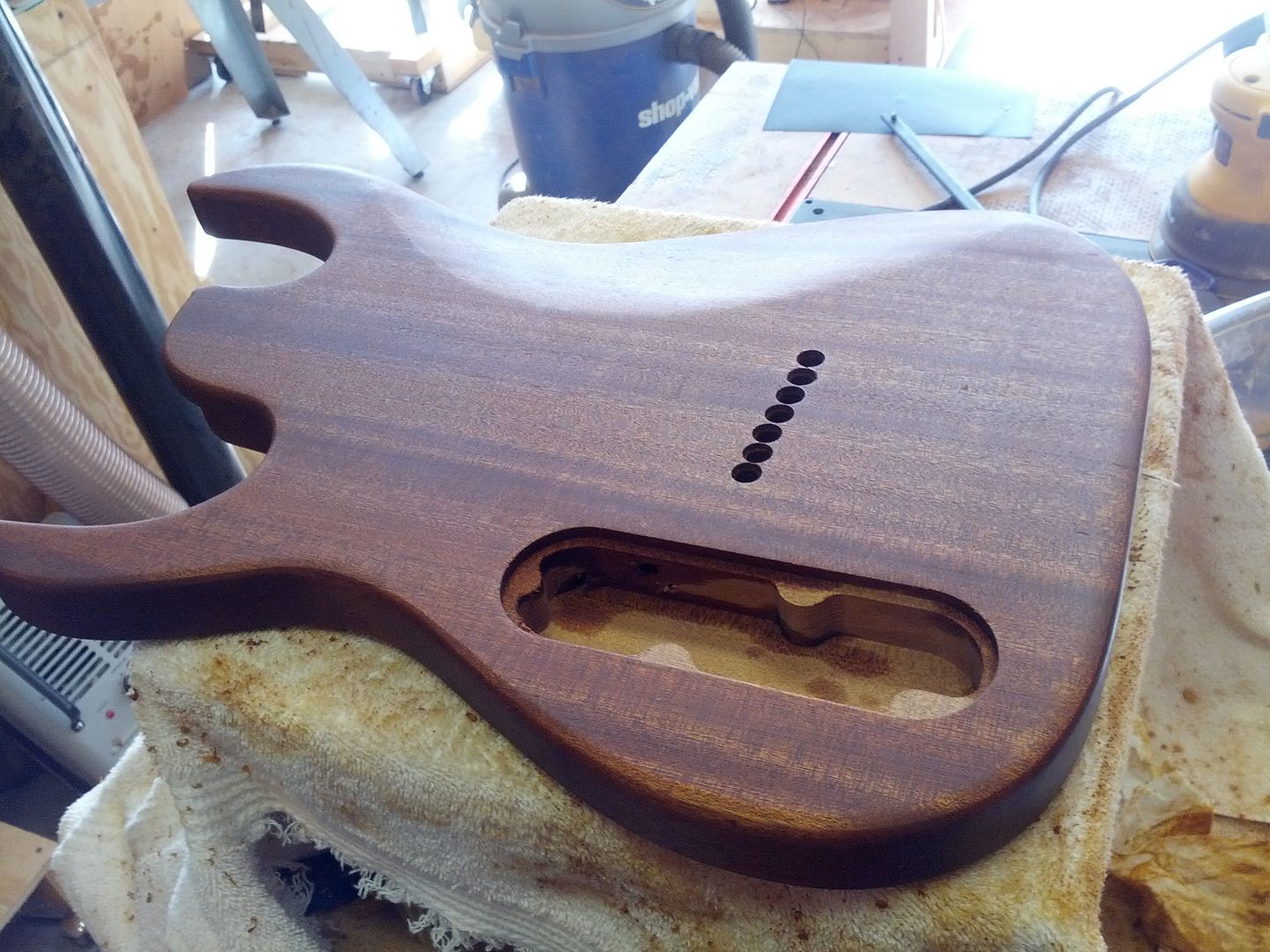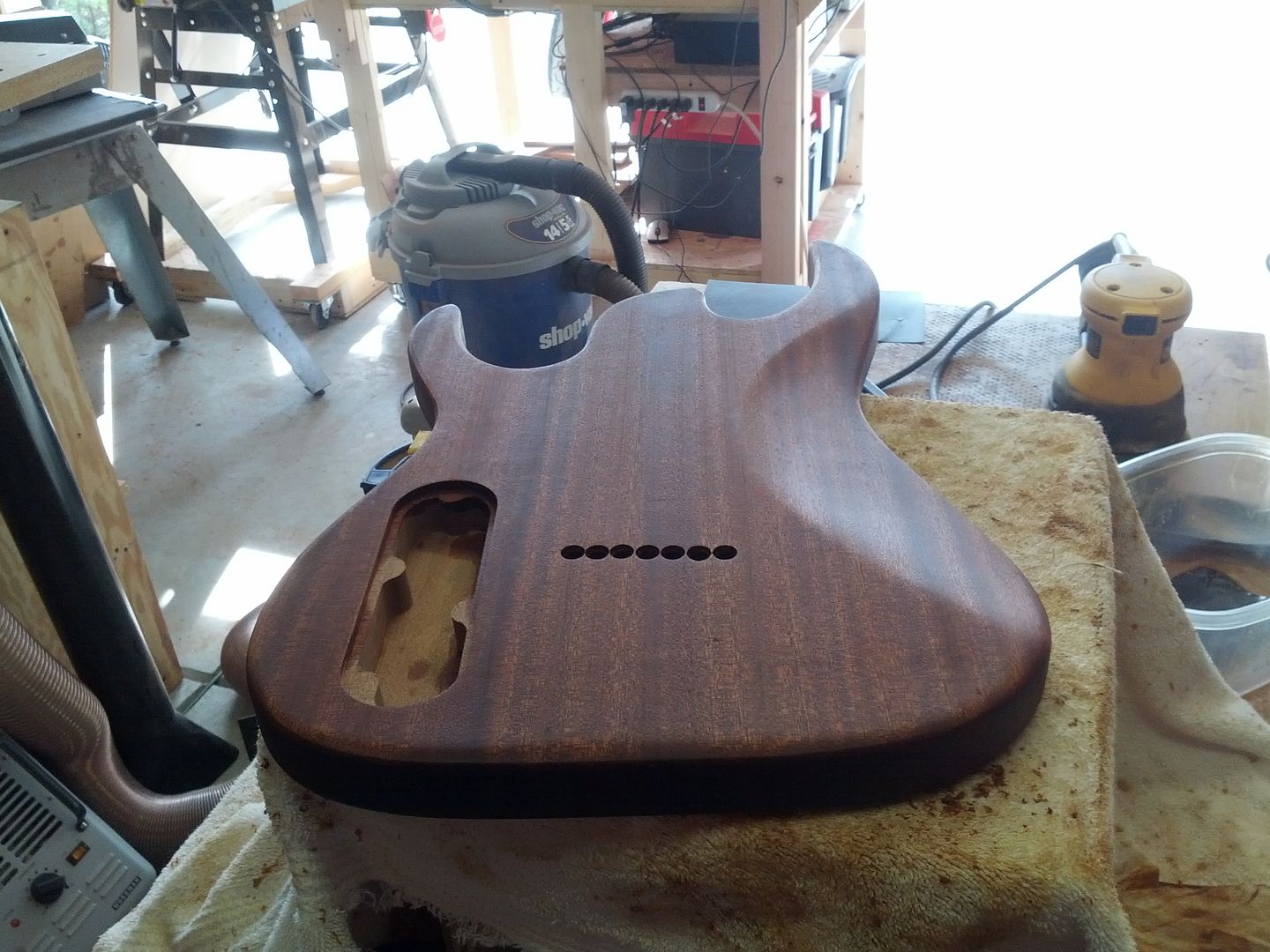 Electonics holes drilled.
Trim the excess from the tenon.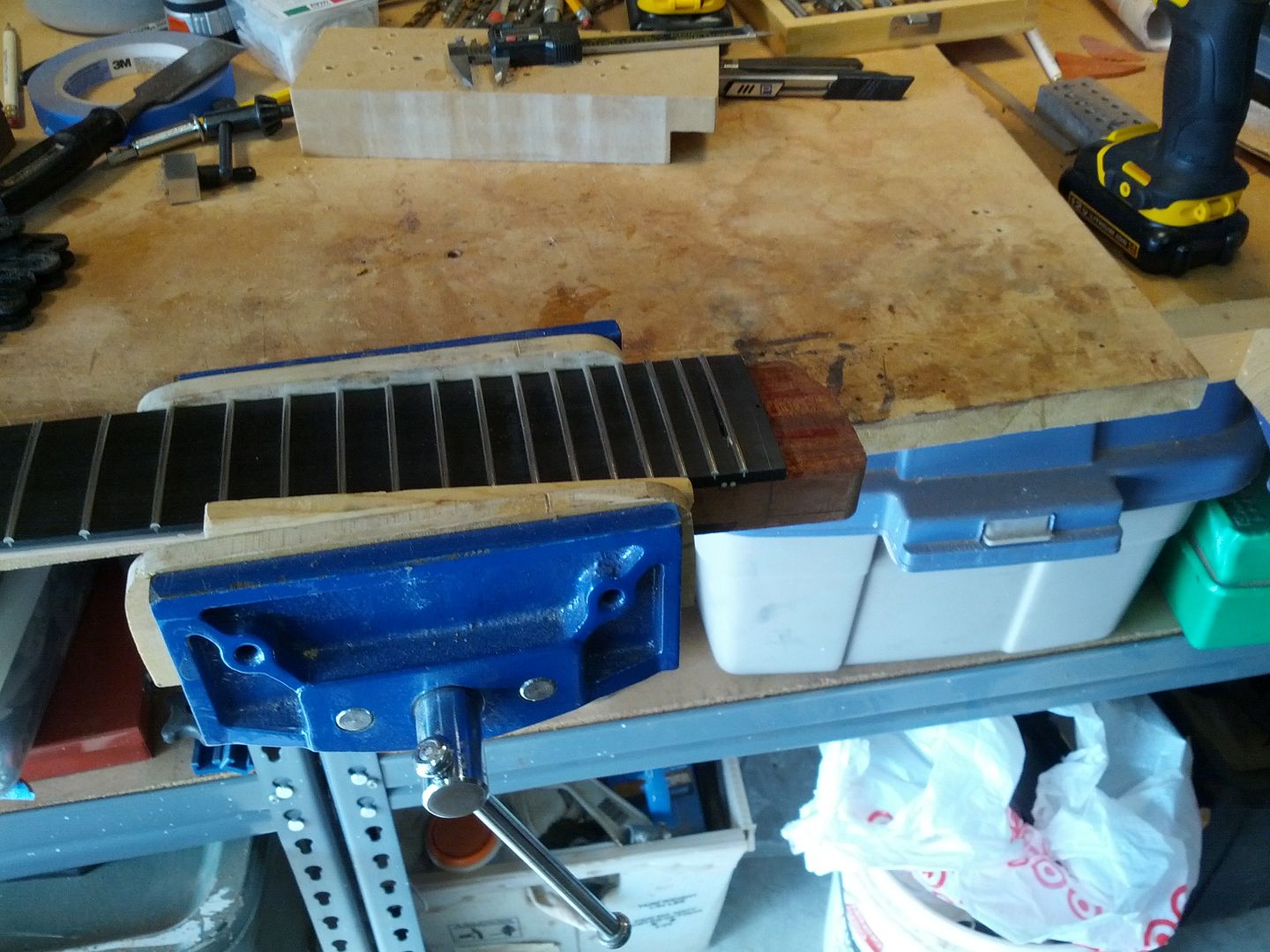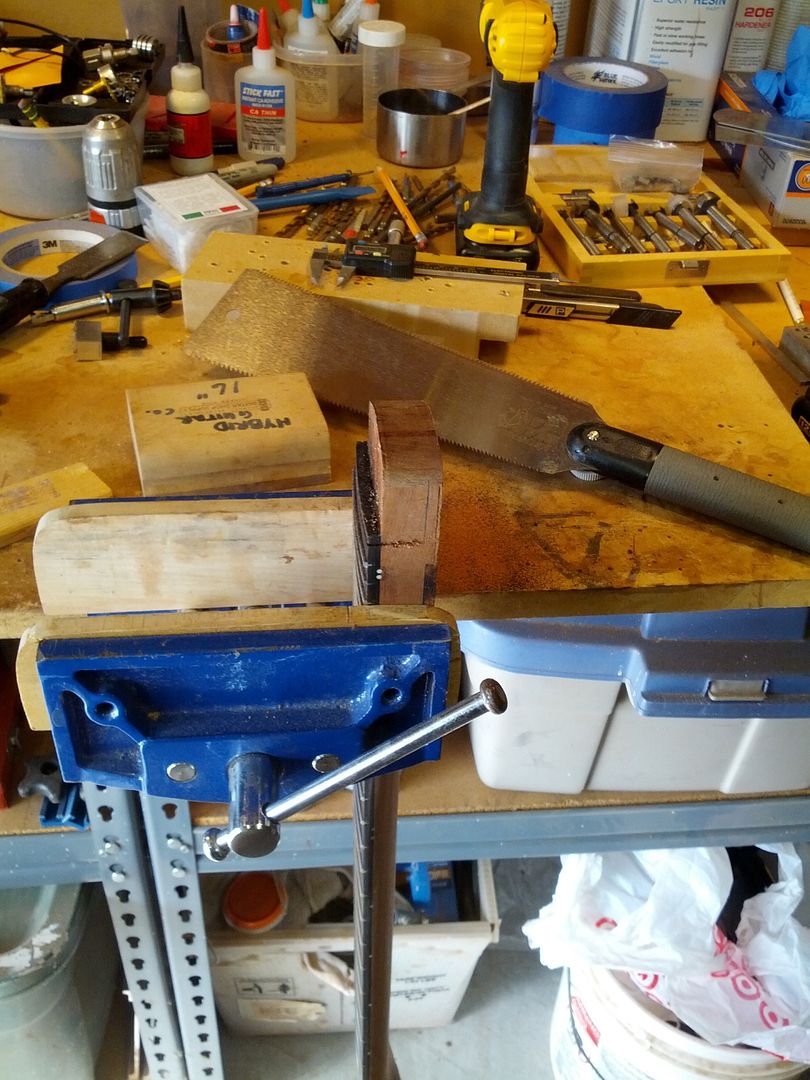 A quick look before glue.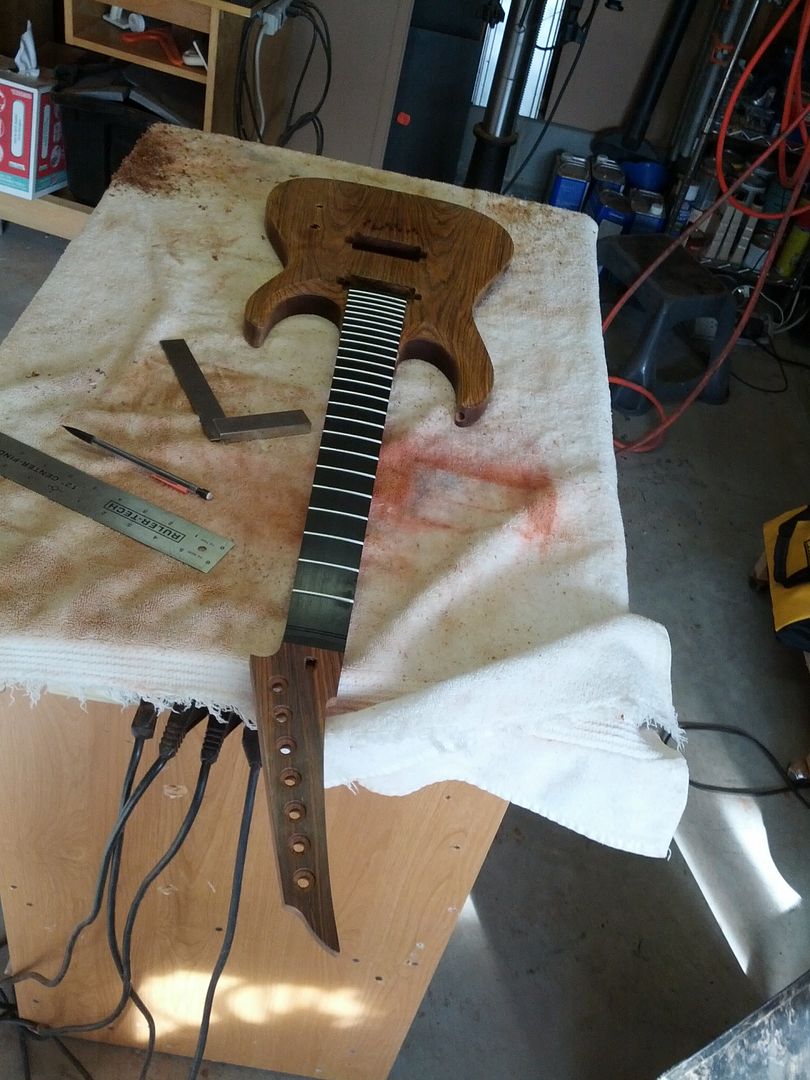 Finally time to set the neck.
Out of the clamps and ready for final profiles of the heal and neck.