Multiscale Work Part 2
I lost some time to a new tunes system... I broke out my old Yamaha monitors and hooked them to a T-class amp. Huge improvement though I doubt my neighbors appreciate it.
Back to work on the first Multiscale.
Testing the fit of the Technology 4 Musicians single string bridge. Looks like a winner.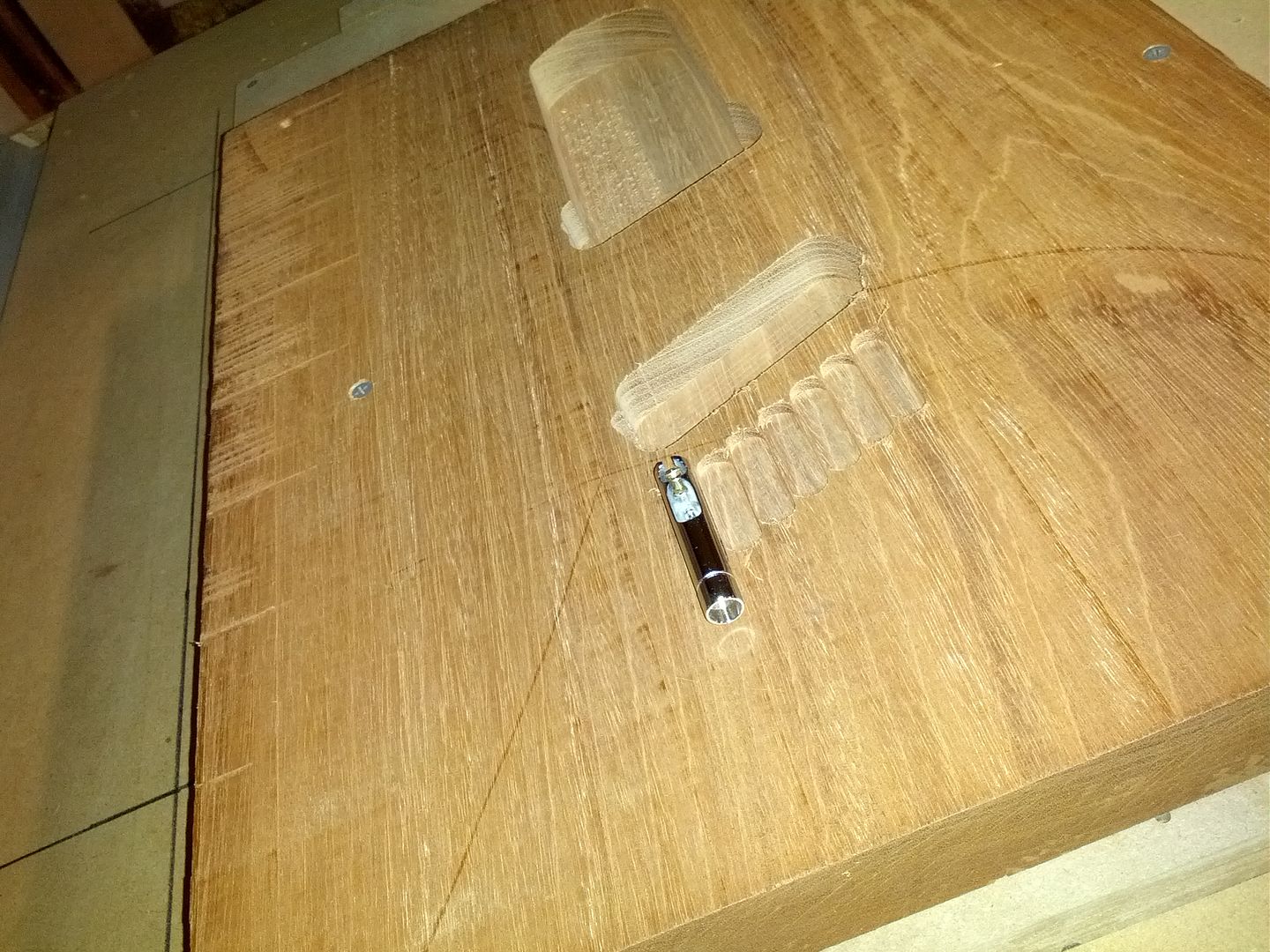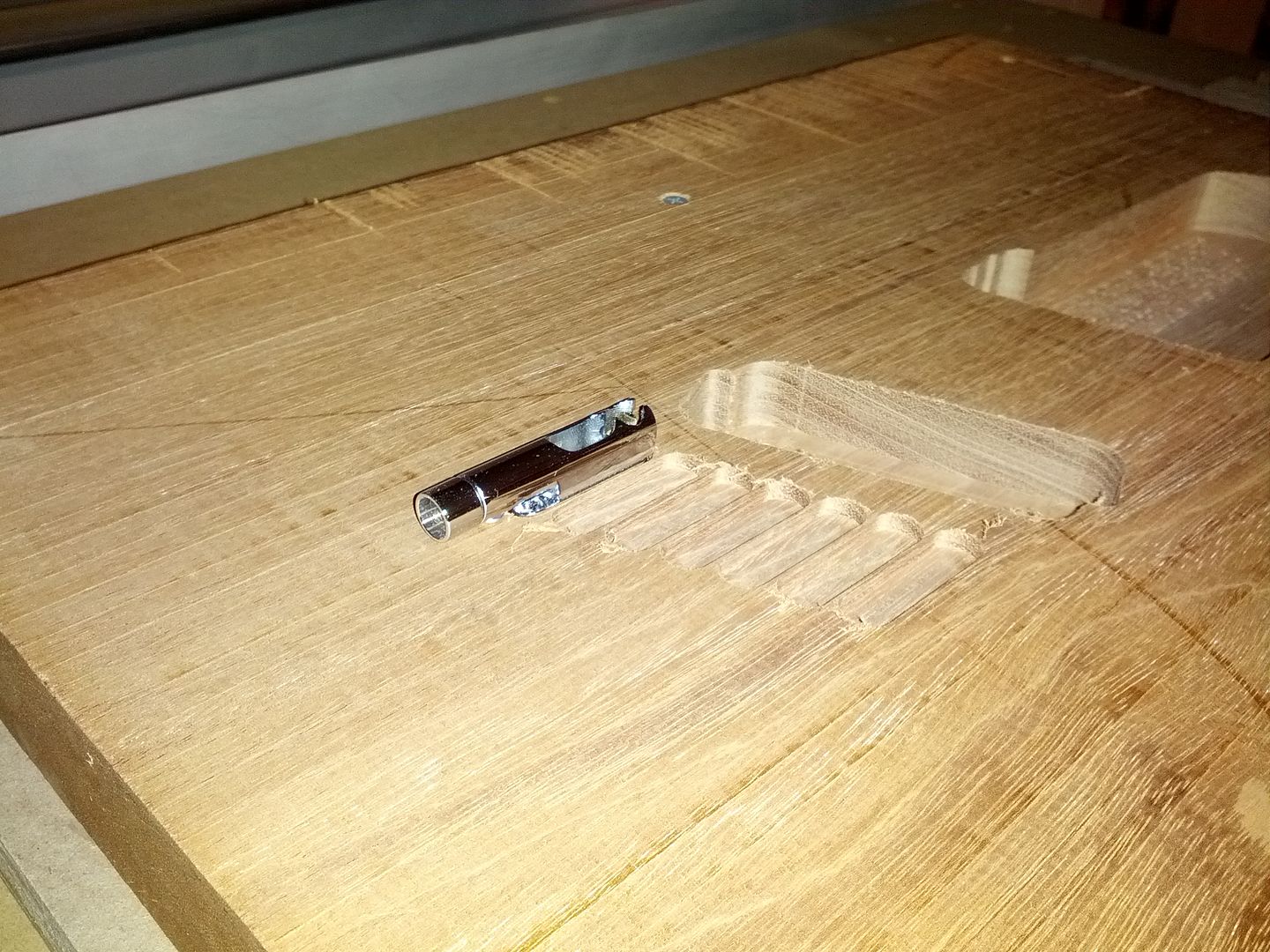 Looks like a fit.
Headstock wings. And the contraption I am going to use for trussrod access. I want a really small hole in the headstock so I don't need a trussrod cover. I have had a hard time getting them right by hand so I am borrowing this jig from the Telecaster guys.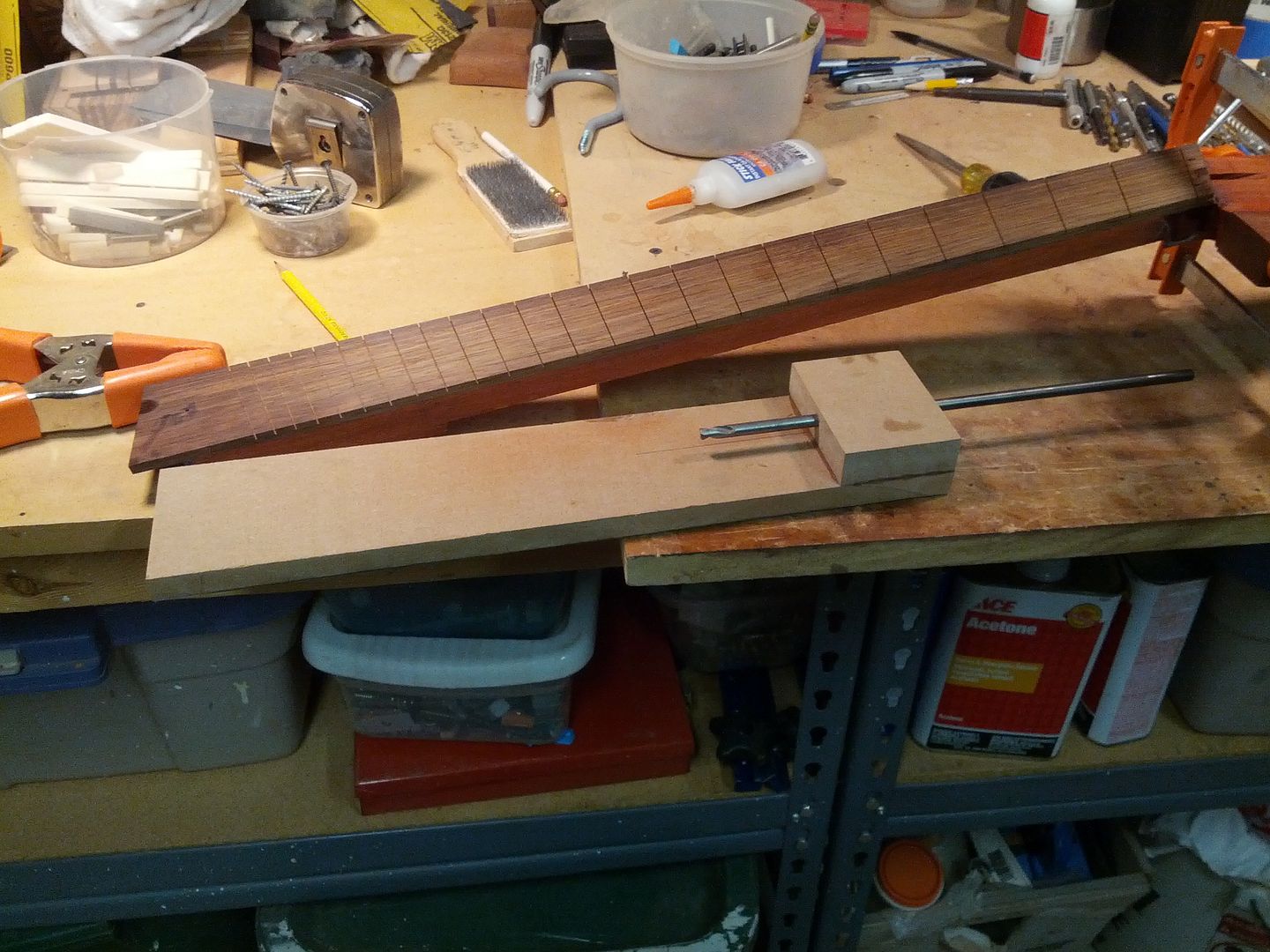 Trussrods finally... ALLPARTS had them backordered since November so I had to get them from WD. Ended up being a better deal as I was able to get the 20" model for my 8 strings.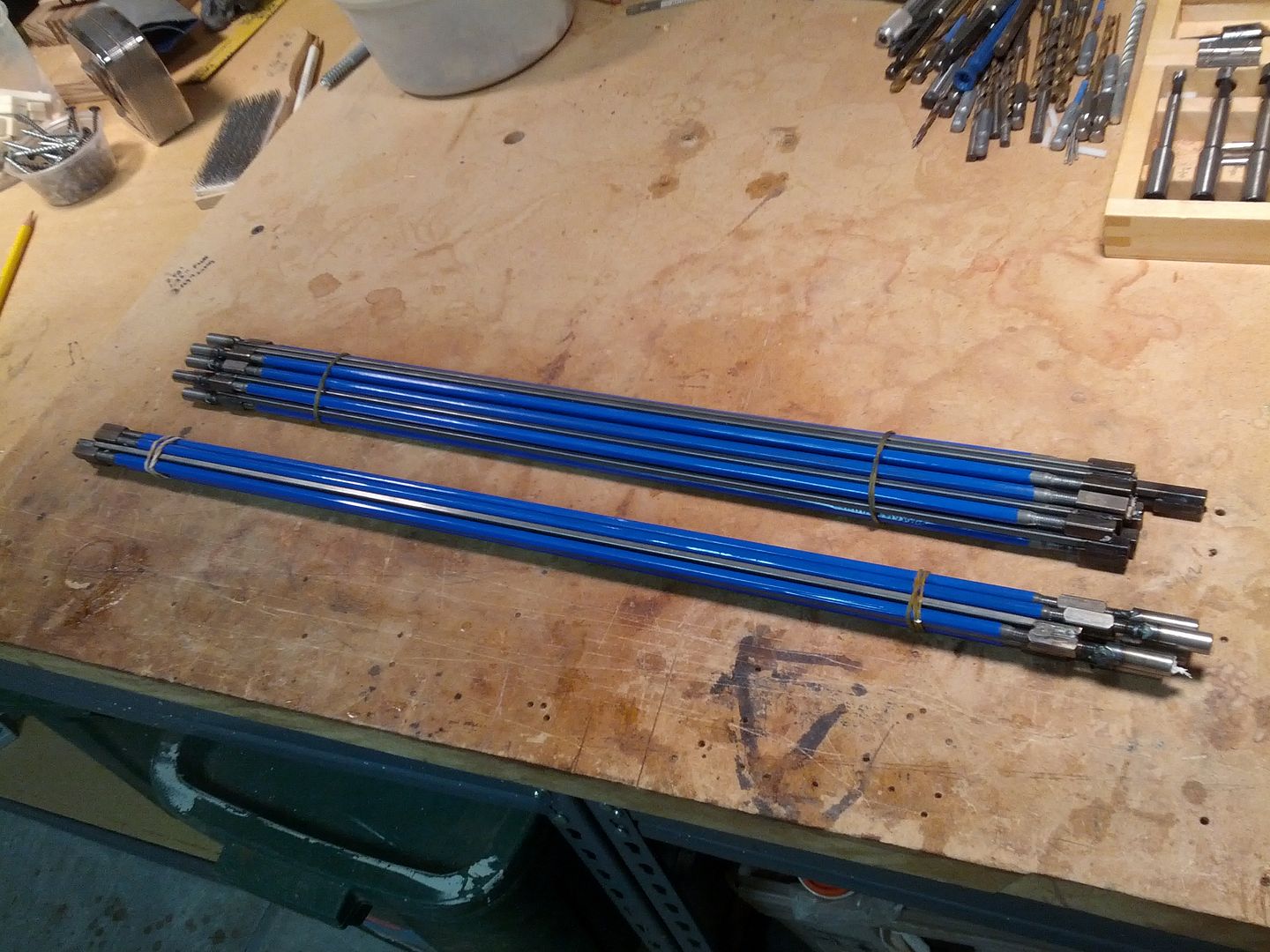 New Bobbins for the pickups... black abs.