Starting another T9
Black Limba body, Limba neck, Macassar Ebony fretboard. Similar to the last one but simpler as there will be no veneers.
I am not sure this top will work as it is not wide enough... and I am not going to splice it in the middle. I do have a few crazy ideas about splicing the outside edges.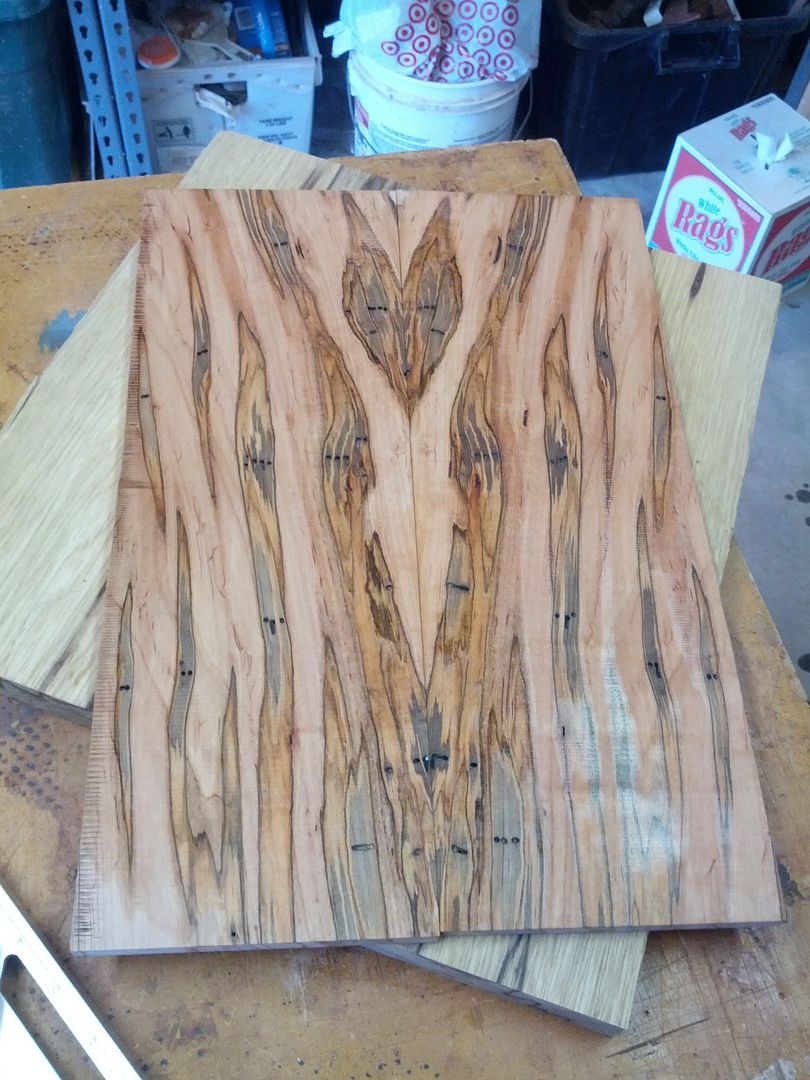 Nothing better than cutting up what looked to be scrap walnut and finding this.
Wait there is. Cutting the end off a long piece of Tiger wood and finding this
The Laguna is amazing. I can rip through a 7" Indian Rosewood board in a bout 30 seconds. And the bookmatched boards only need one pass through the drum sander. Indian rosewood tops.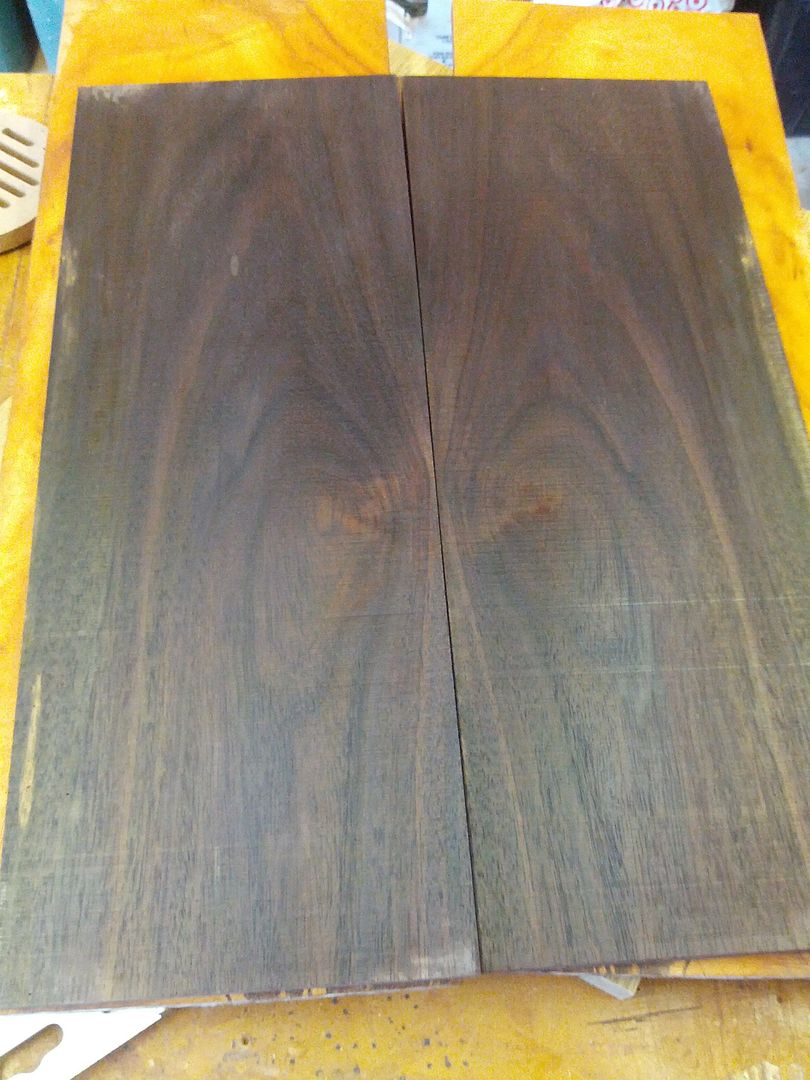 Plain old chevron quilted maple...
I lost track of this one somehow... I decided I need to get it finished. Here are the shots right before gluing the board to the neck.
Khaya neck with purple heart lams. This will probably be for a 8 string multiscale.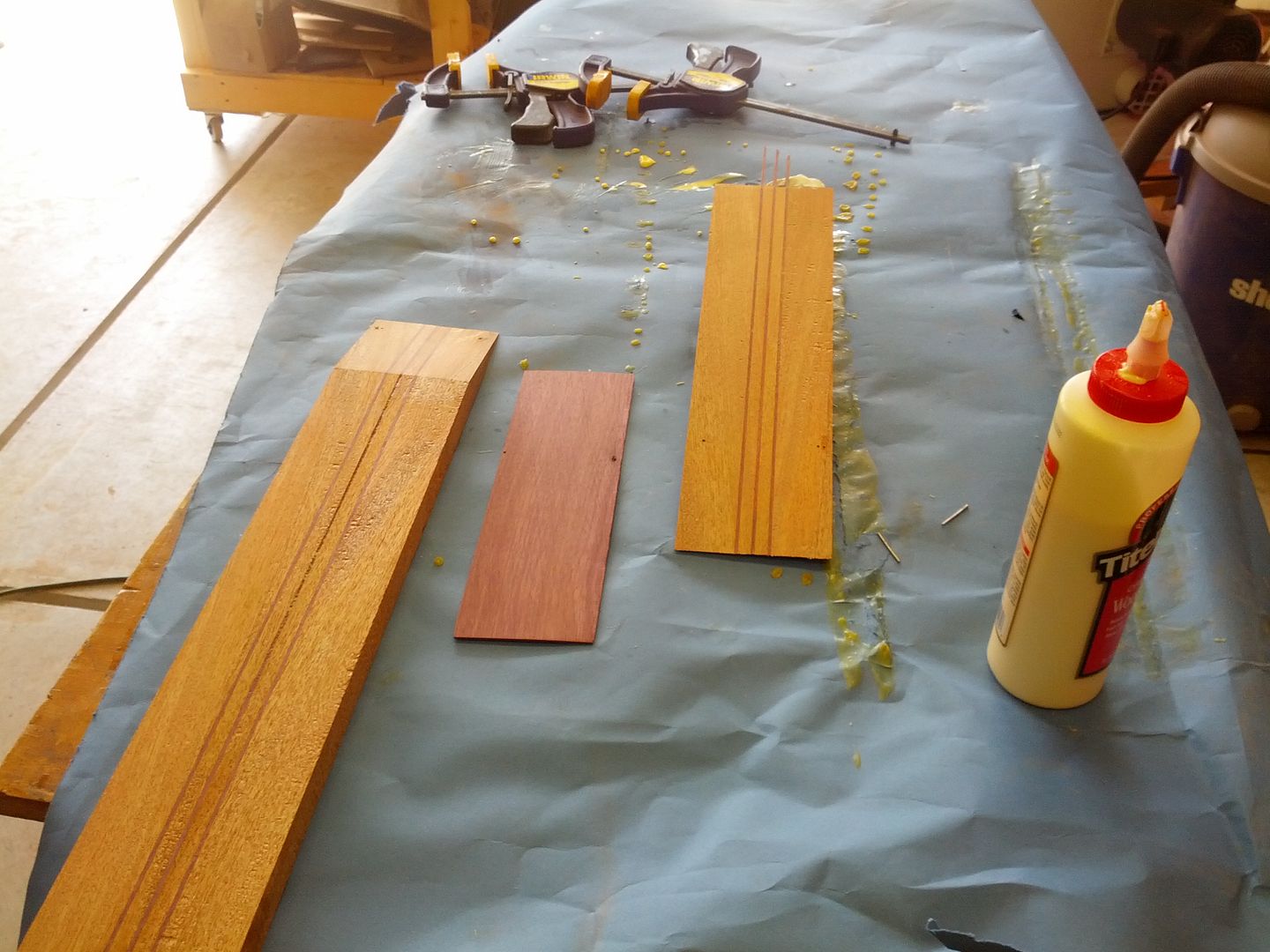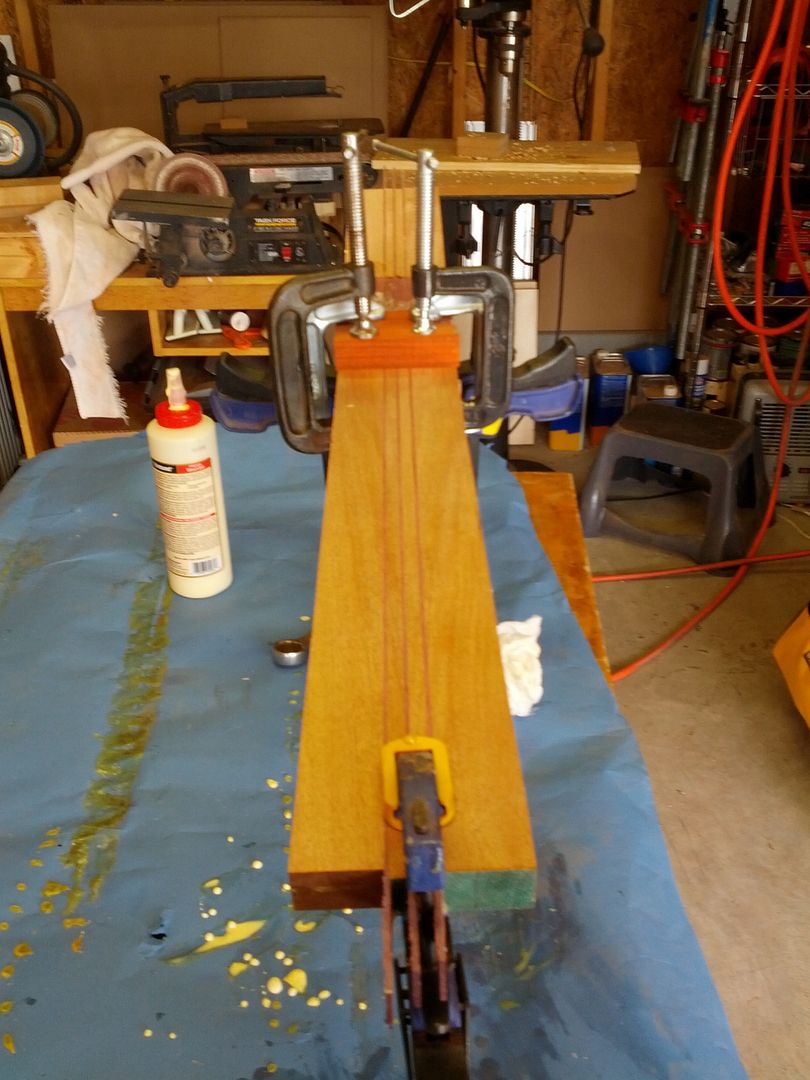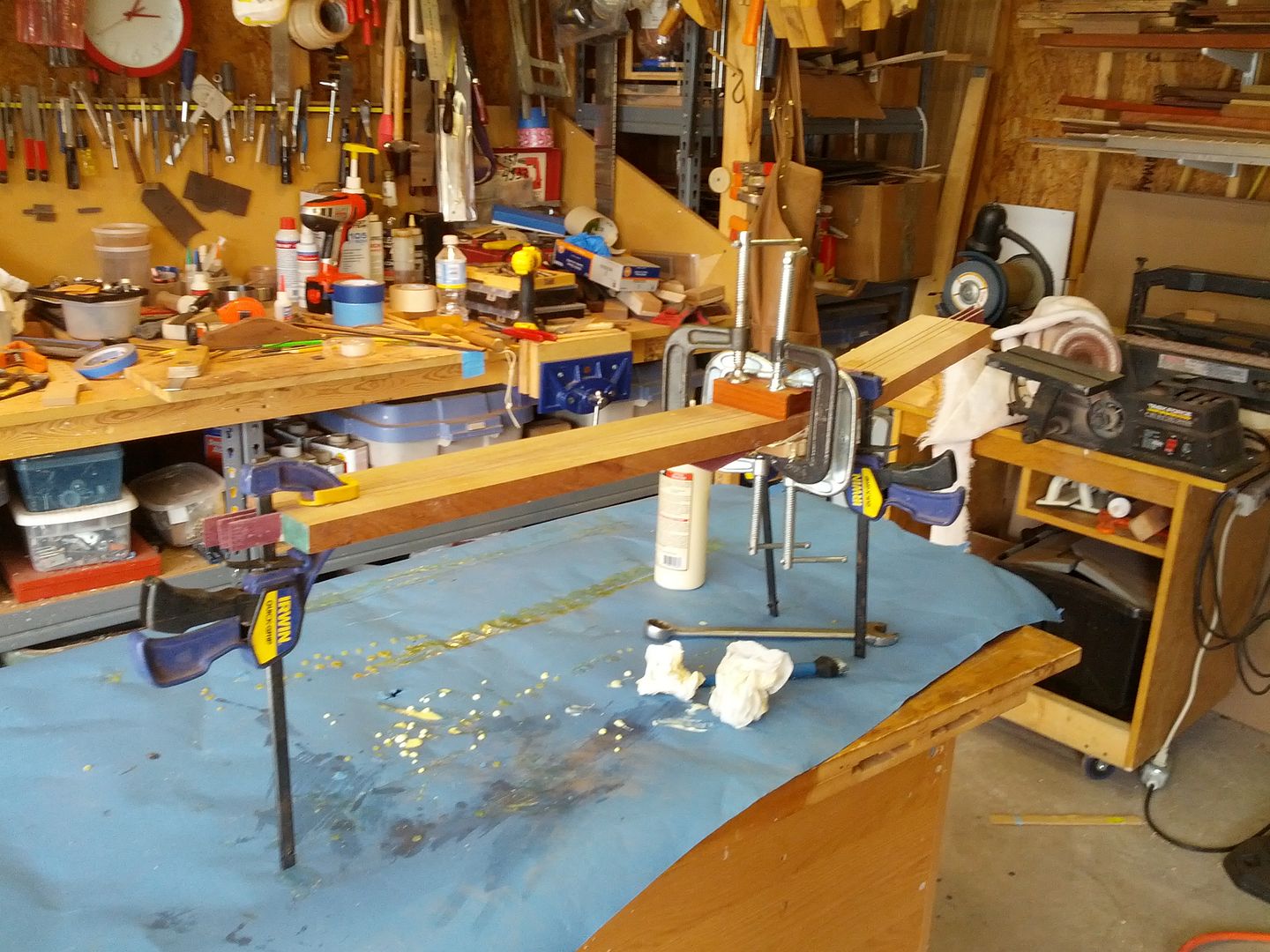 And here we have a pair of Diablo necks.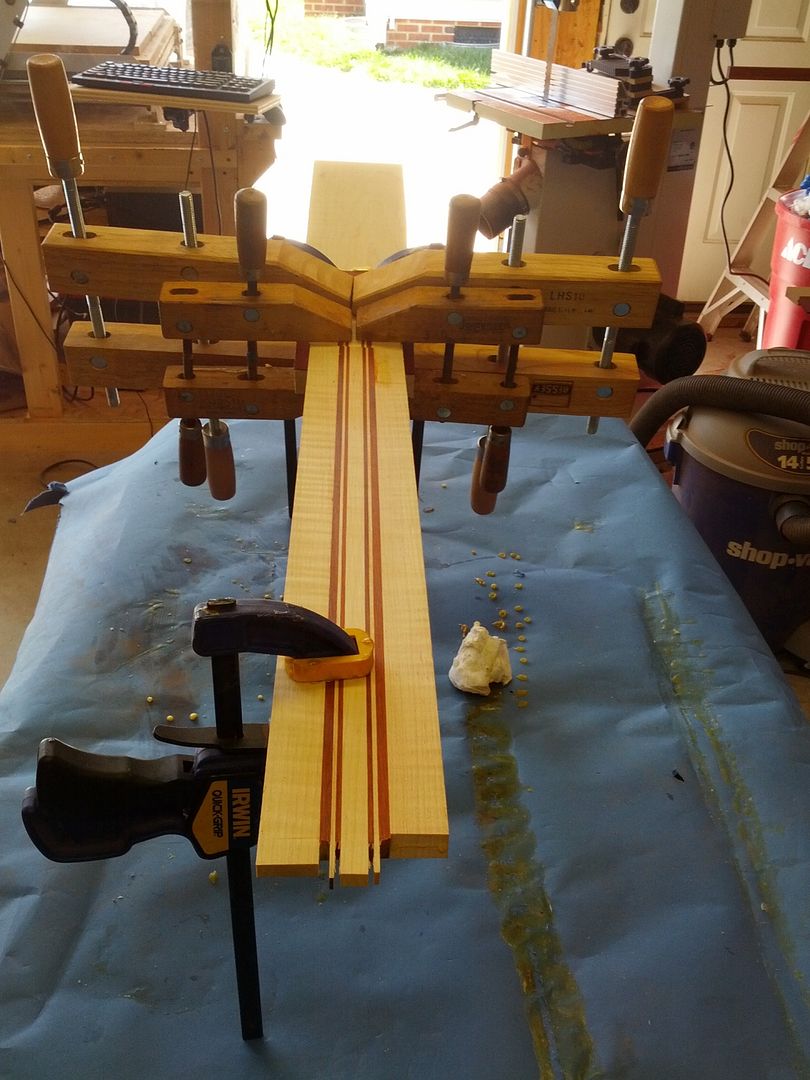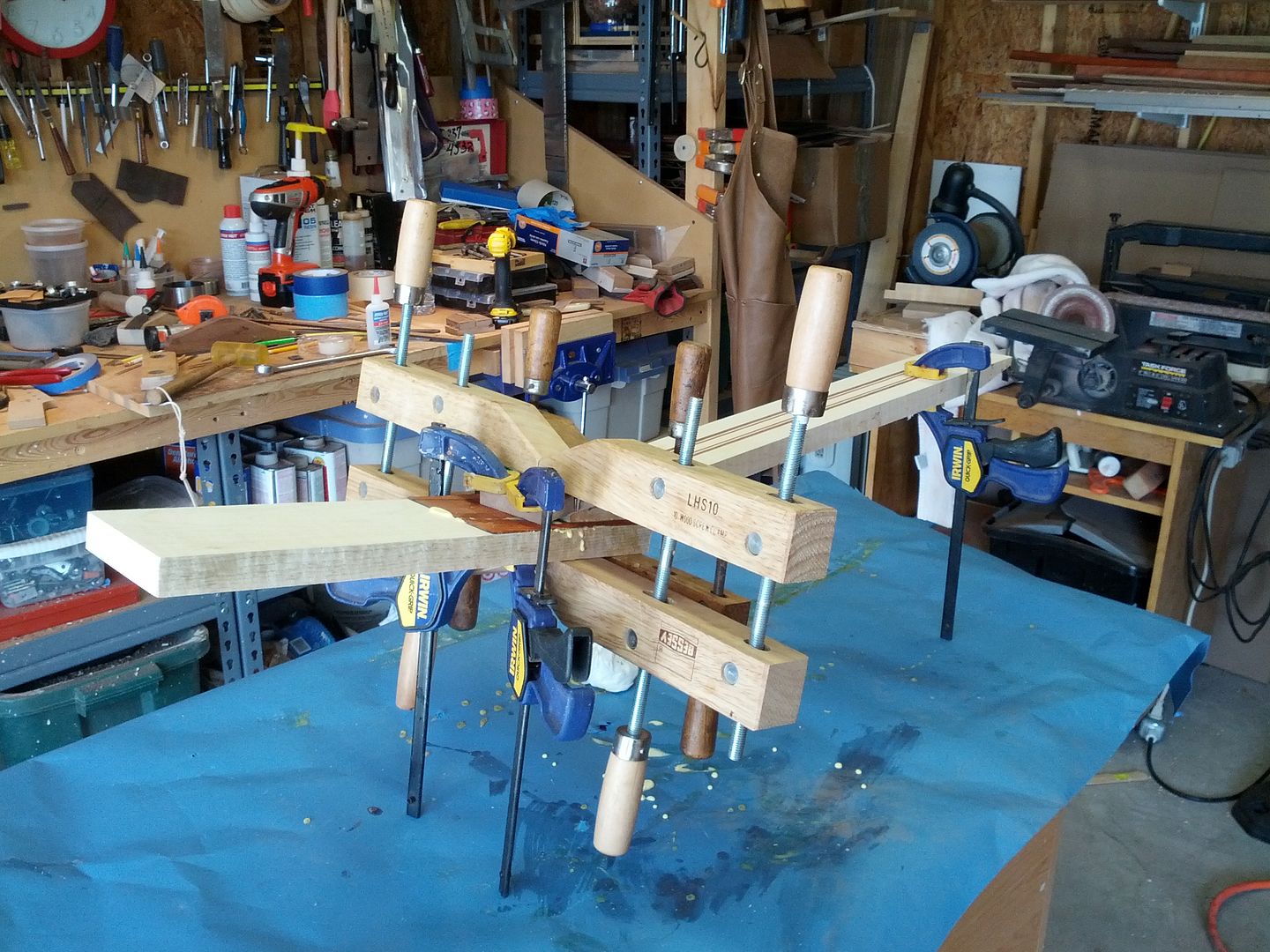 And the ziricote I am planning on using for a secret project. I had 2 pieces with some nasty little voids in them. I filled them with epoxy after this shot.