The whole set.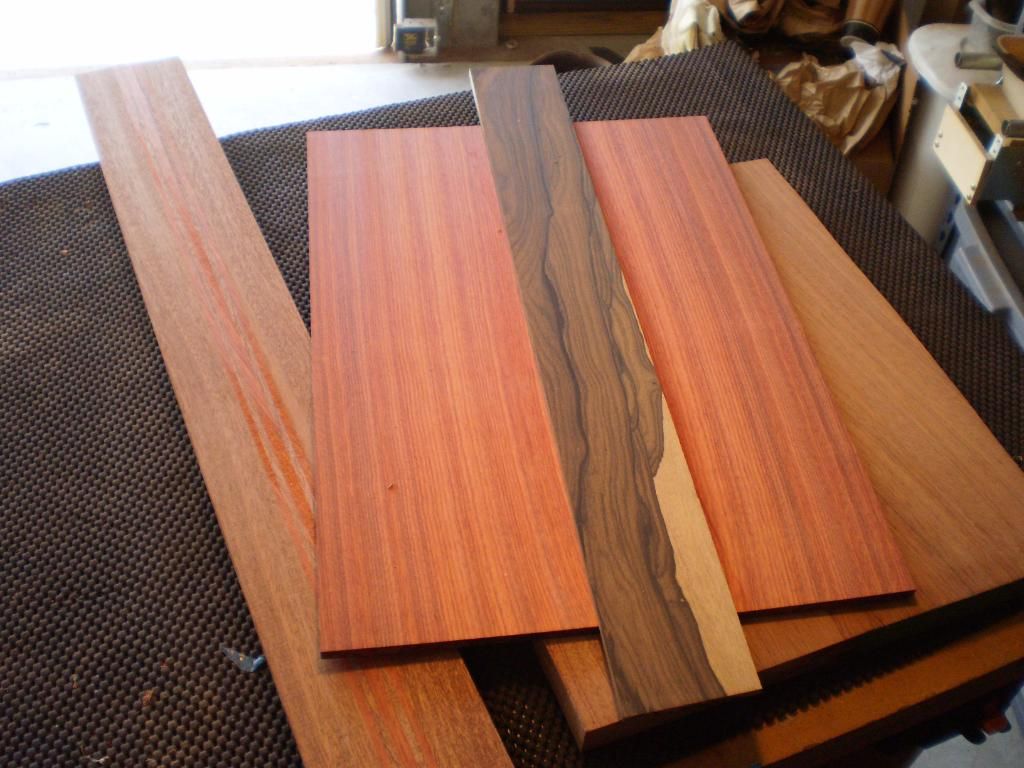 The bloodwood stripes in the neck blend in right now. But when this one gets oiled it should pop right out.
Scarf joint cut and prep
Lining this one up was a bit harder. It is going to be 7 inline so I needed the overhang.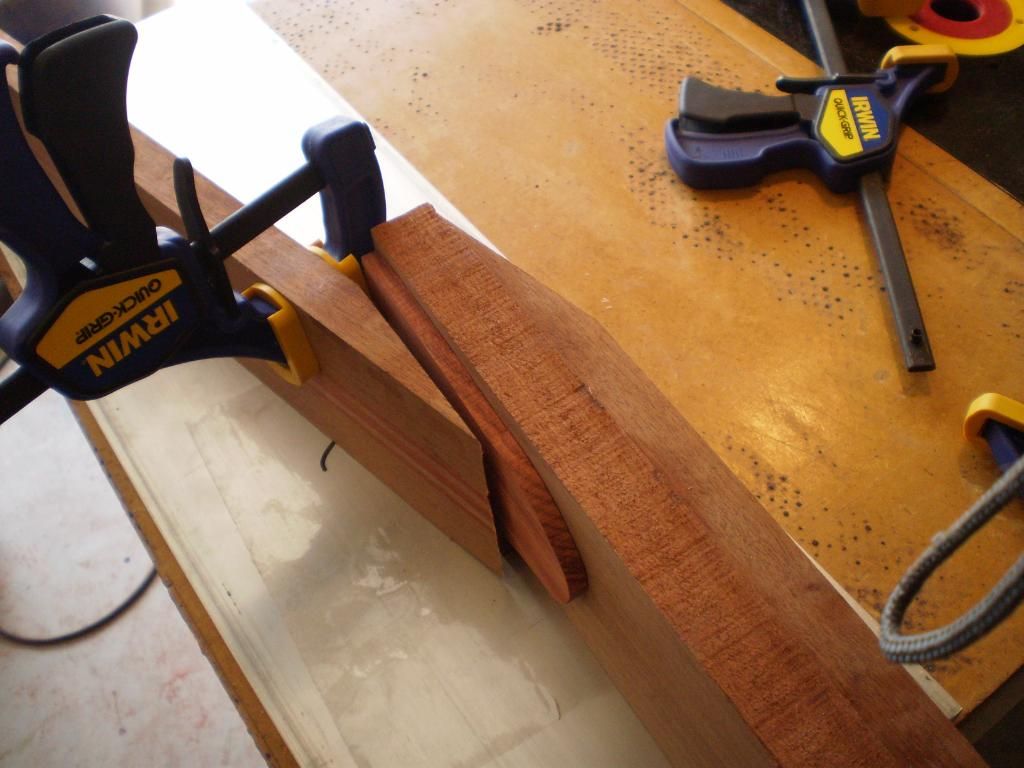 I used a big screw clamp for this one and the small clamps on the outer edges.