Disaster on blank #1. Jointer got me. I was close and didn't feel like hand sanding so I tried one last pass... and BAM! --- tear-out. All is not lost... I will end up using it for something. I think I will test laminated fretboards and practice my binding skills on it.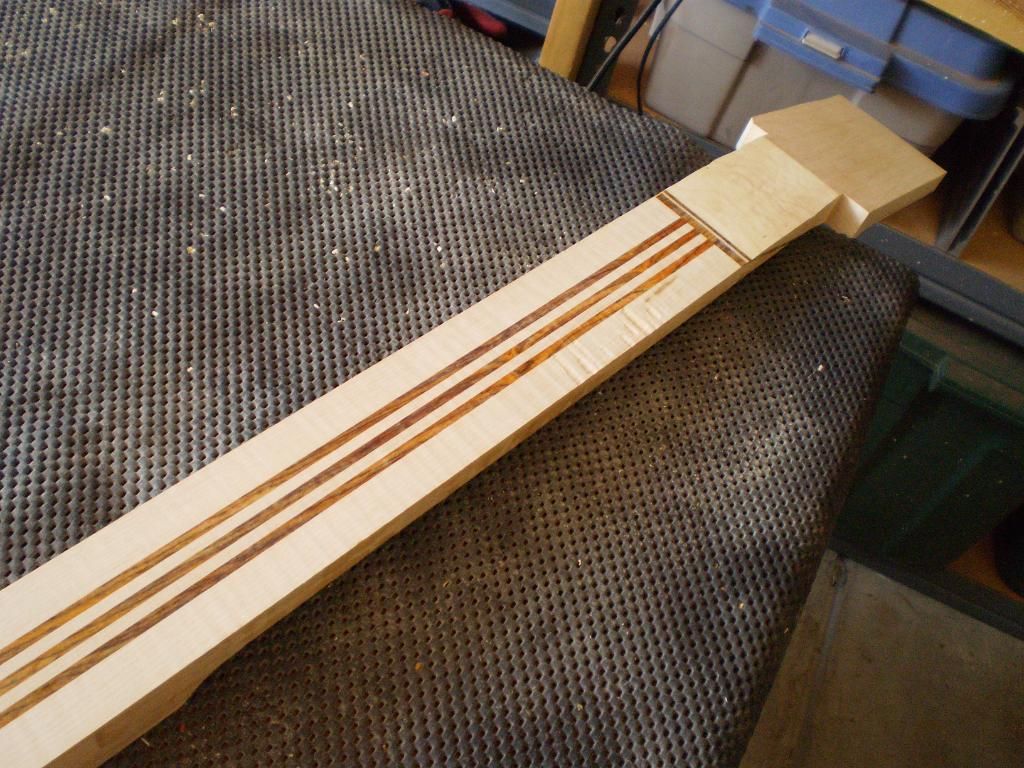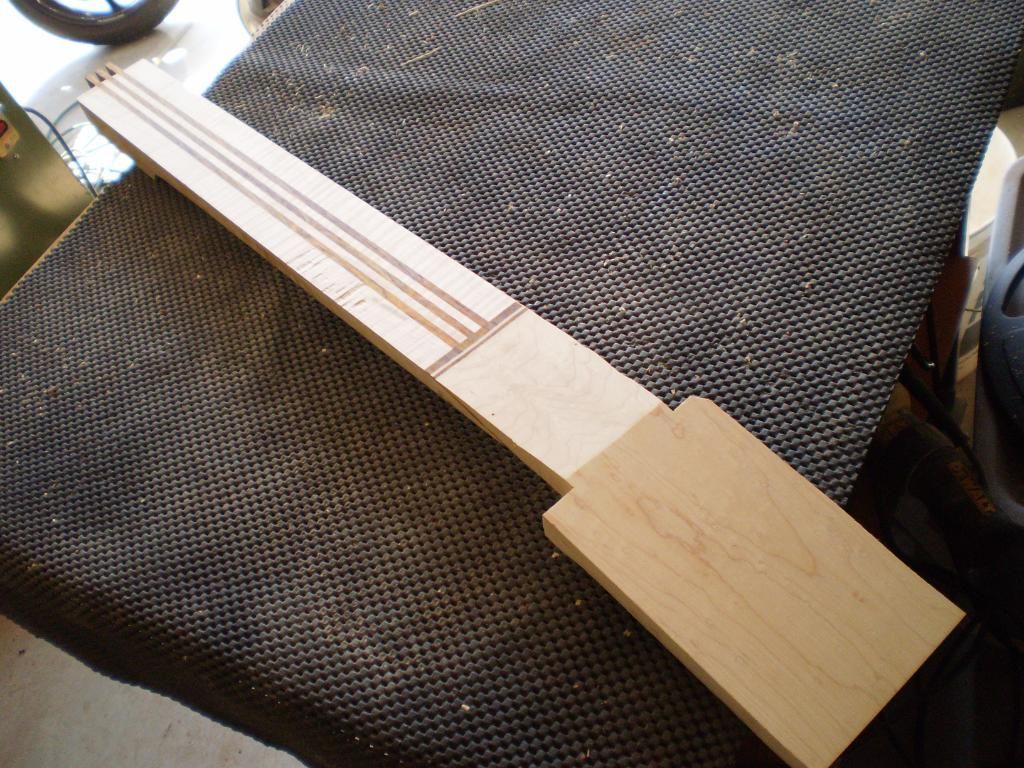 On blank #2 I noticed a slight (1/32) irregularity (a twist) in the face of the neck blank. Probably occured when I cut the piece from the back as the wood released a bit. Anyway I do not have a really nice belt sander (on the list) so I had to true up the blanks. Stuck 80 grit to the face of the router table and trued up by hand. Only took a second.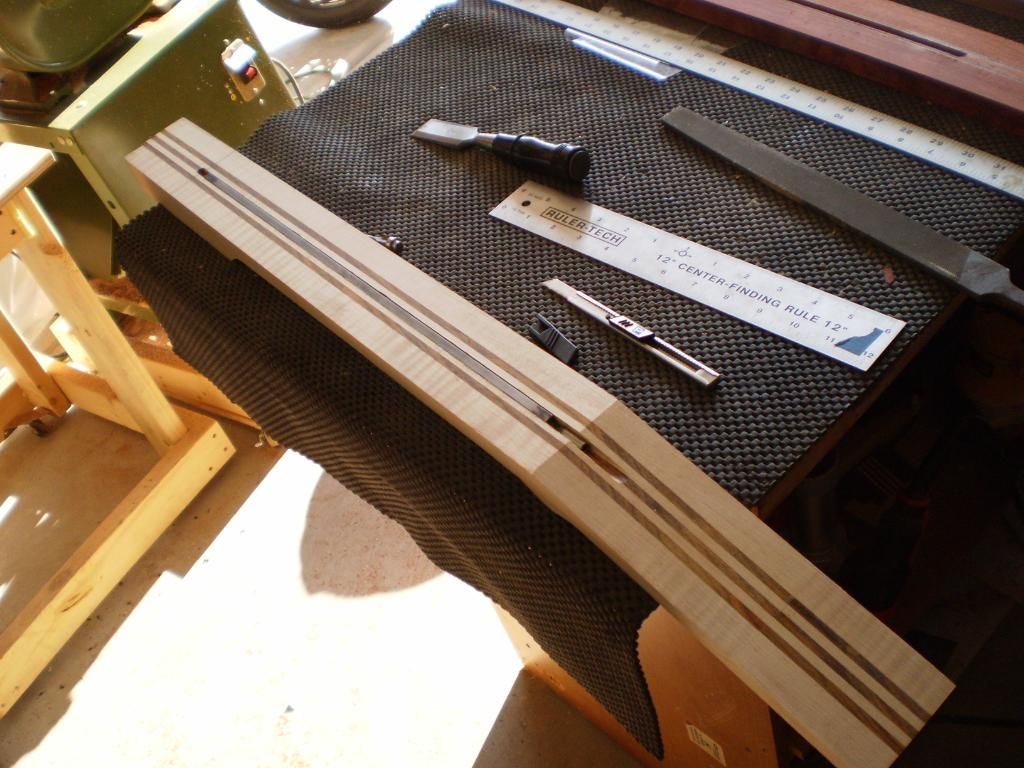 Going with this fretboard because it matches the stripes in the neck better.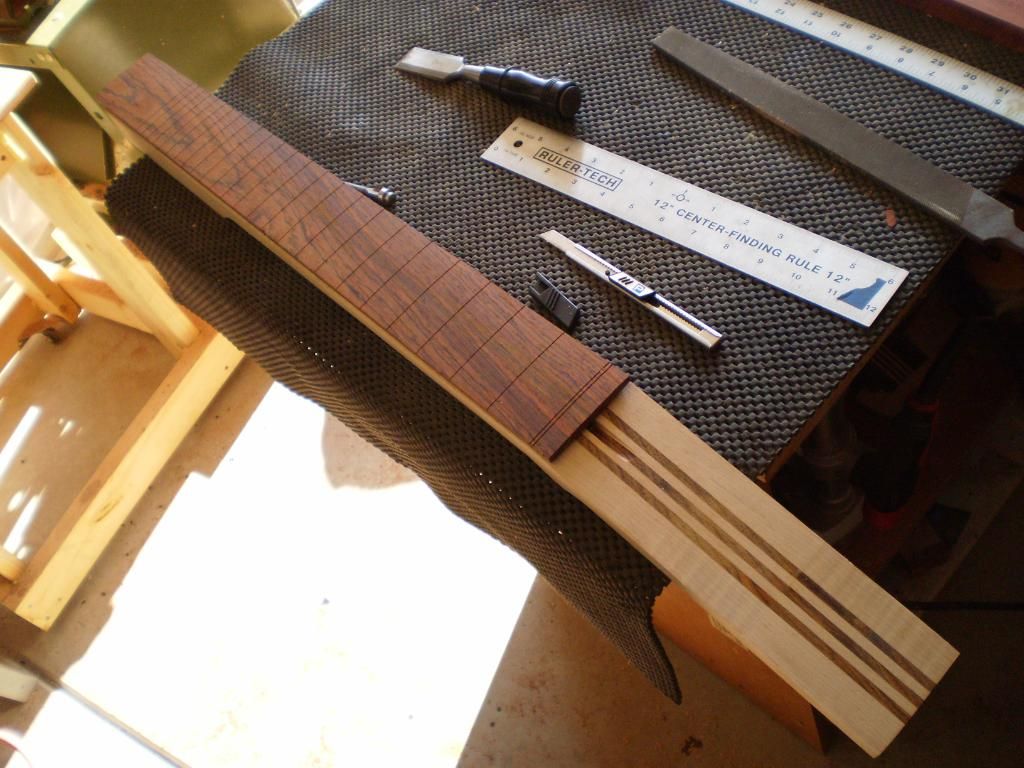 Tried these...but just didn't like any of them for this neck. They look better on the padauk and sapele necks.
Miscelaneous templates and blanks.
Trussrods siliconed in.
What a mess.