And a little later the headstock is shaped.
Shaped out the headstock. Originally there was no plan for a headstock plate but I think I might try one...
Always have to get a peak at the set.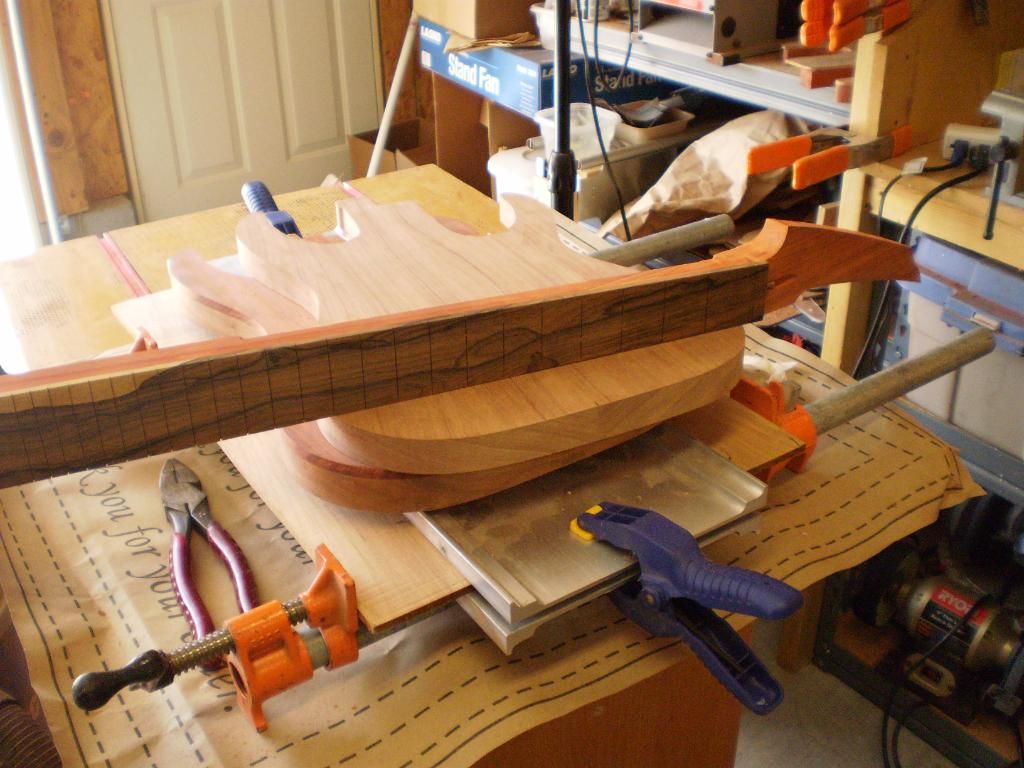 Headstock plate picked out.
I guess the template fit. I am in the process of getting some laser templates cut but for now I have to do it the old fashion way.
Neck pocket routed. I really wanted to get the neck humbucker routed and set the neck but I started getting tired and that is when mistakes happen.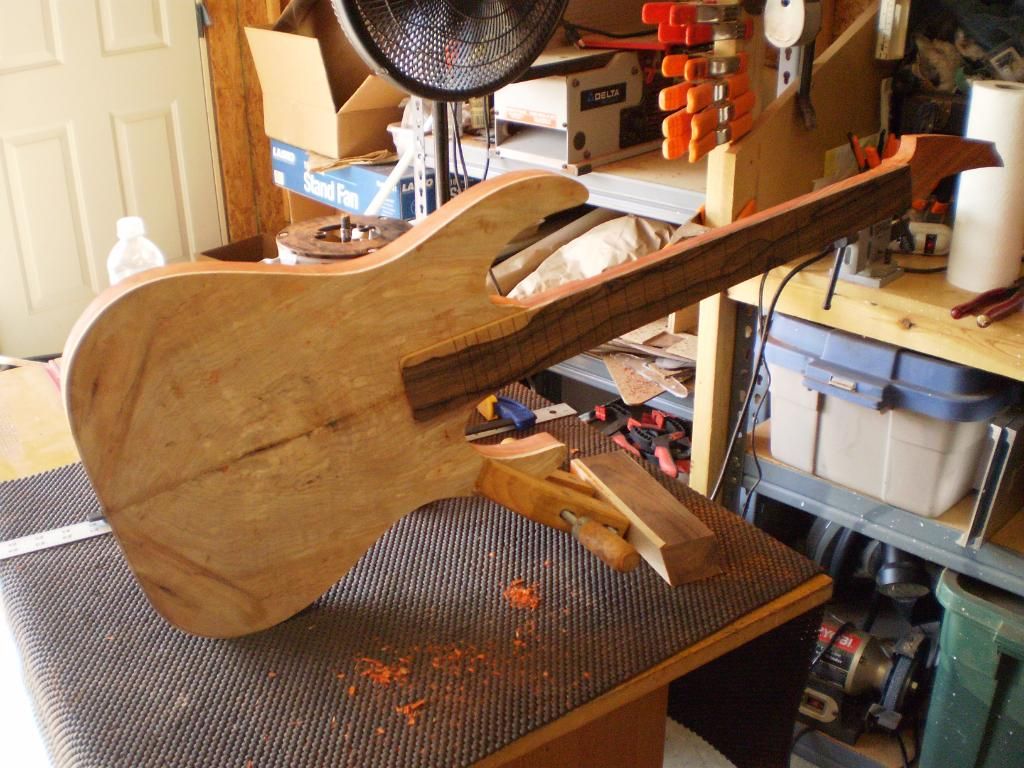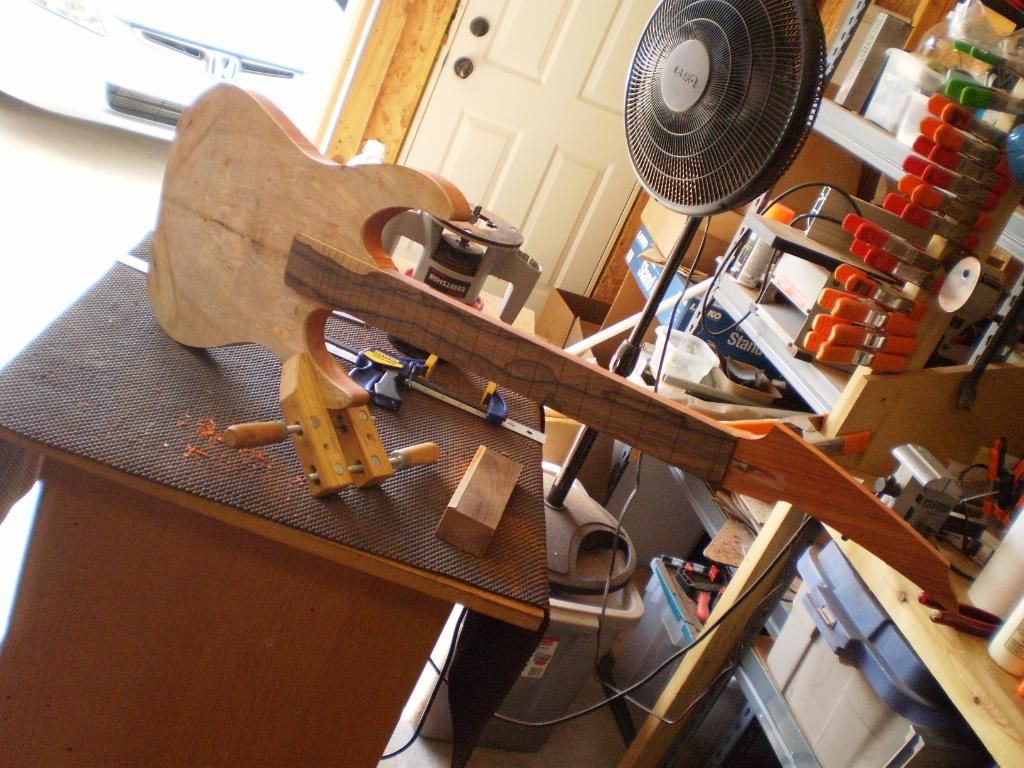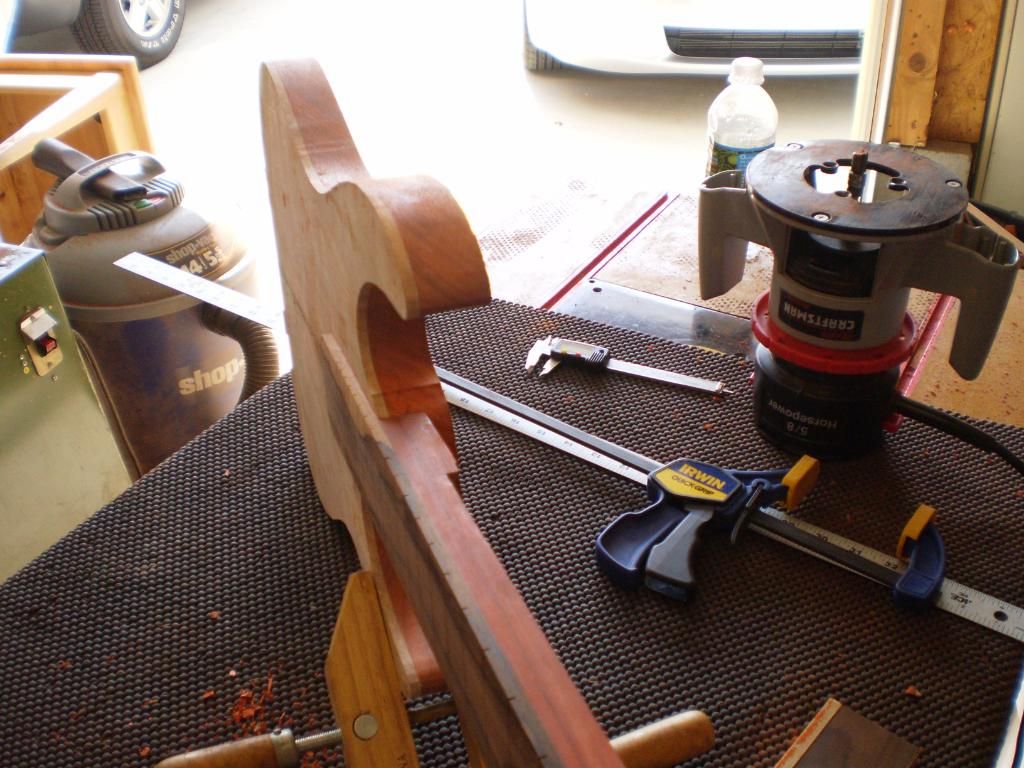 A few pictures of the top wet and the back. The back is very red.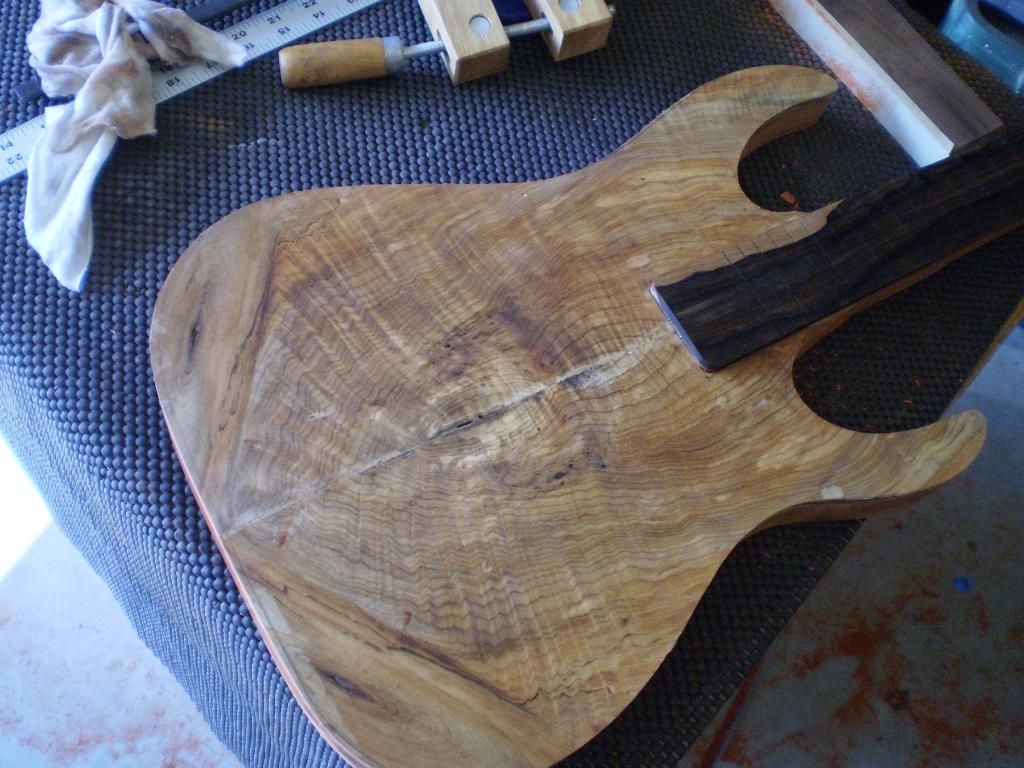 Still have a lot to do but I like to finish the day with something in clamps... this is the headstock plate.