Neck blank... neck blank profiled. It was wide enough to build an 8 string out of. Probably should have converted it but I planned on (meaning parts are ordered) a 7 so it stays a 7.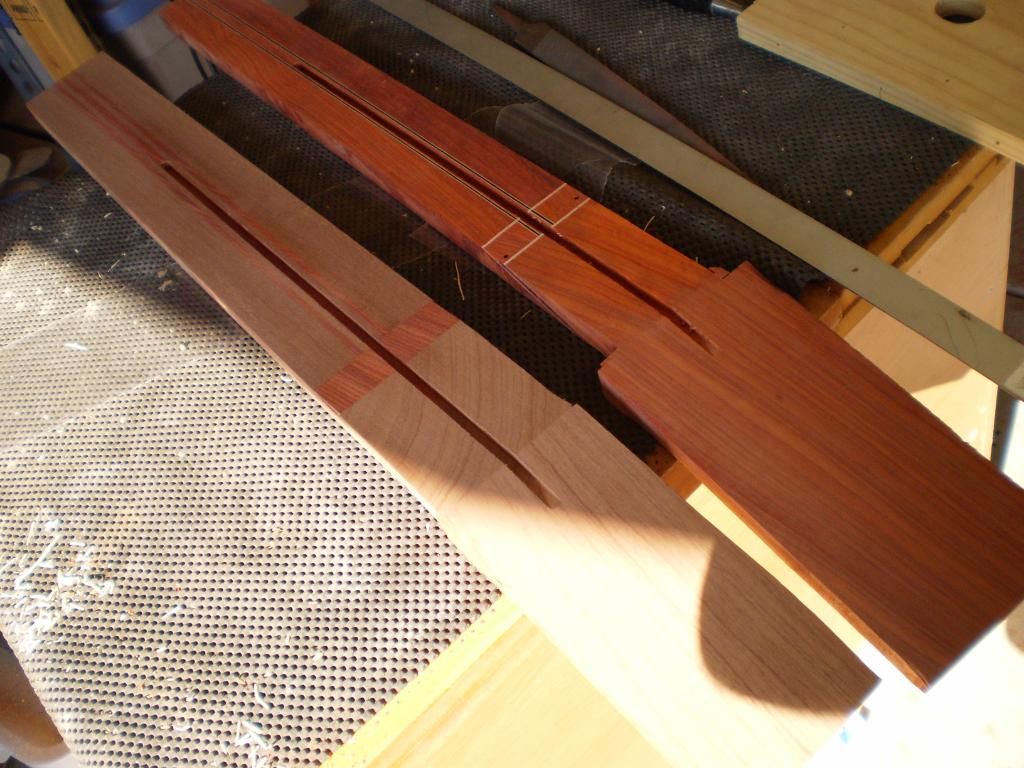 Shot of the scarf. And repairing a crack in the ziricote. Ziricote is very brittle and prone to cracking. I am used to it though...remember the SG.
The neck monster doing its job. This saves me so much work when shaping out the necks. Also makes it much easier to maintain a consistant thickness all the way down the neck. I don't taper my necks much anymore as I like them to be thin all the way to the heal.
Fretboard repaired and ready for gluing. A shot of the lonely body awaiting the neck. And every clamp in the shop.