Headstocks sanded out and edges of the bodies fixed up. These are northern ash. They are stupid heavy but should sound like a freight train rolling down the tracks. I had an 81 MIJ squier that I miss... never should have sold it.
Necks are a little wider than standard tele necks so I widened the neck pocket. Had to rig a template setup. It has been a long time since I built any
bolt on necks...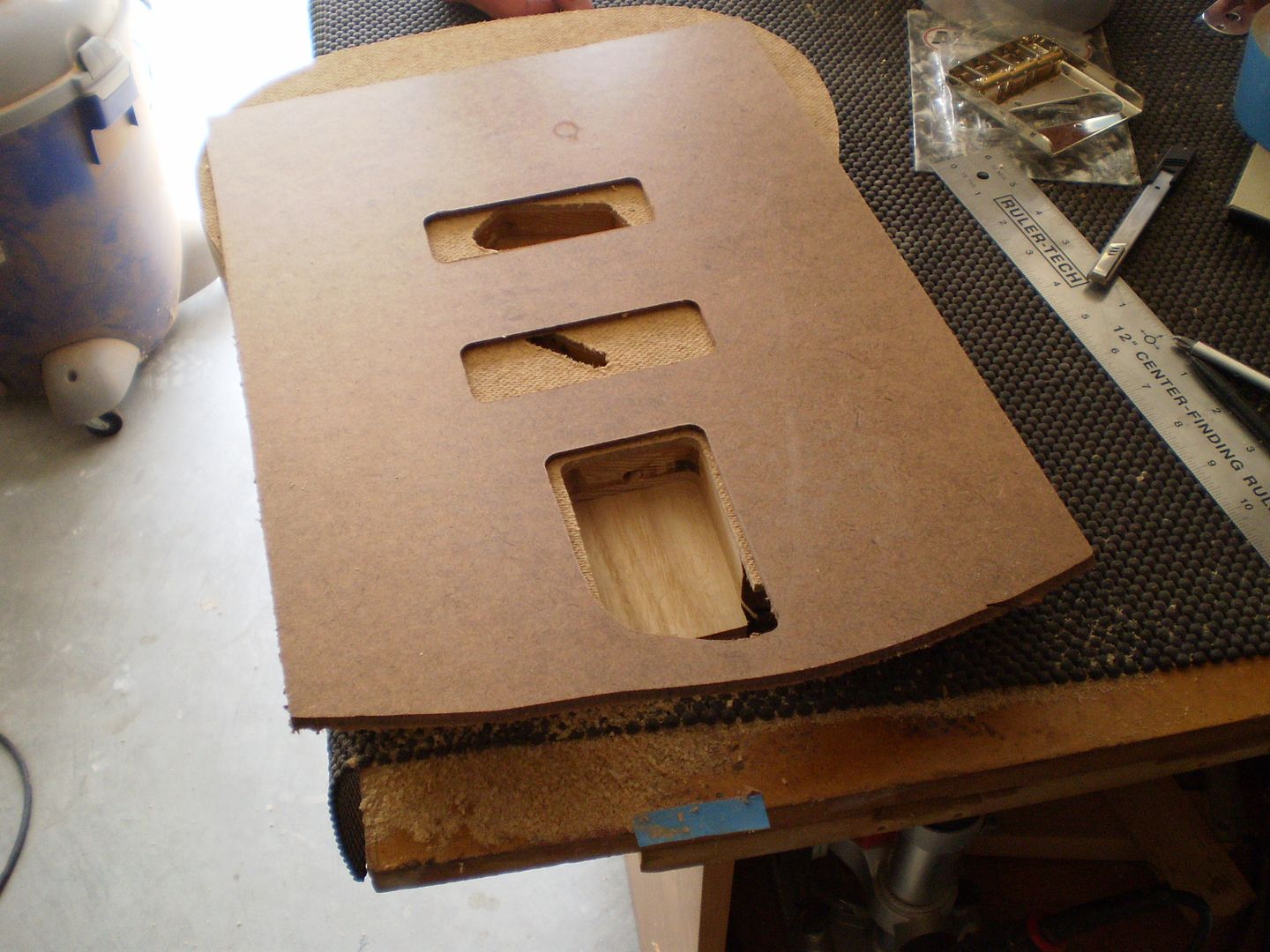 One unfretted neck becomes a fretted neck... now repeat 3 times. While these look like teles they really are not... they are shreader necks bolted to tele bodies. 16 in radius, jumbo frets, and a trapezoid profile that would make John 5 happy.